Why are business leaders prioritising sustainability?
1 October 2012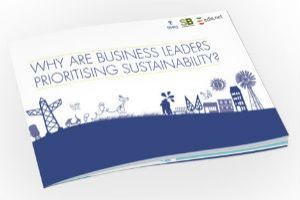 This exclusive research report, independently commissioned by edie.net, Sustainable Business magazine and Temple Group examines the question 'Why are business leaders prioritising sustainability?'
We investigate how the economic pressures of the past five years have shaped the sustainability landscape? Is sustainability perceived as a key driver by Britain's businesses or a non-essential luxury, sidelined when times are tough?

What targets are being set, and what's on respondents' sustainability agendas for the immediate future? What threats does climate change pose to business and where are the opportunities for value creation?

The full report, including all the exclusive figures, findings and case studies from the likes of Virgin Media, Lloyds TSB and Wembley Stadium, is available for download to your right.
Tags
© Faversham House Group Ltd 2012. edie news articles may be copied or forwarded for individual use only. No other reproduction or distribution is permitted without prior written consent.