edie Explains: Energy data optimisation
9 September 2020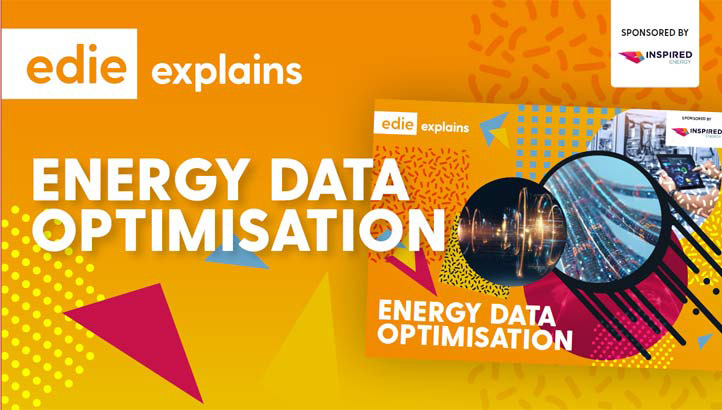 What is energy data optimisation? Why should a business optimise its energy data? What are the costs and challenges of energy data optimisation? This new edie Explains guide answers everything you need to know about the topic.
Energy data optimisation is a complicated topic. However, in layman's terms, it is about how an organisation can make the most of the energy data it has so that it can understand exactly how much energy it is consuming and identify where it can make improvements in usage and efficiency.
However, there are a multitude of considerations that businesses must explore when looking at energy optimisation. This free-to-download guide, sponsored by Inspired Energy, offers best-practice advice on how to reap the benefits of energy data optimisation.
The report features an expert viewpoint from Inspired Energy's optimisation manager Daniel Crowe on how the topic can assist with the wider net-zero transition.
Fill out the form on the left and click 'READ THE GUIDE' to download this free edie Explains guide.

Tags
smart meters | Energy Efficiency | Data | edie Explains | net-zero




N.B. The information contained in this entry is provided by Inspired Energy , and does not necessarily reflect the views and opinions of the publisher.



© Faversham House Group Ltd 2020. edie news articles may be copied or forwarded for individual use only. No other reproduction or distribution is permitted without prior written consent.