edie Explains: Sub-metering
24 August 2021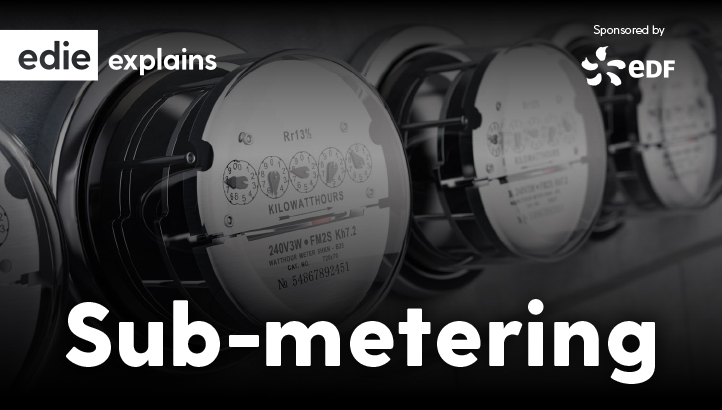 What is sub-metering? What are the different ways an organisation can use submetering? What are the business benefits of sub- metering? What is the cost of installing sub-meters? And, how can sub-metering support other aspects of a business' net-zero journey? This new Explains guide from edie answers all of these questions and more.
This new edie Explains guide, created in assistance with EDF Energy, explores the role of sub-metering in helping businesses better manage and measure data as part of net-zero strategies.
Sub-meters can be used for anything which is measurable – for example water, electricity and gas, and even air quality. As such, they are a useful tool in outlining how businesses can cut carbon and improve efficiency on the road to net-zero.
Fill out the form on the left and click READ THE REPORT to view this guide.

Tags
| Data | environmental management | edie Explains | Facilities Management | net-zero




N.B. The information contained in this entry is provided by EDF, and does not necessarily reflect the views and opinions of the publisher.



© Faversham House Group Ltd 2021. edie news articles may be copied or forwarded for individual use only. No other reproduction or distribution is permitted without prior written consent.