edie Responsible Retail Conference programme
16 August 2016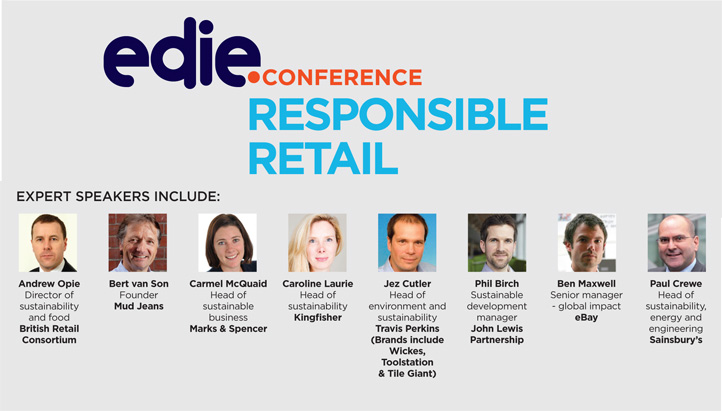 Can sustainability and profitability go hand-in-hand? Are current retail business models fit for purpose if we are to deliver the transformational change needed to create a low-carbon, zero-waste economy? Download now.
With such vast real estate holdings and complex supply chains, the scope for sustainable change among customer-facing retailers is clear to see. But how can such a highly-competitive, ever-evolving sector realise the myriad benefits of transitioning to more environmentally and socially-conscious marketplace?
Taking place on September 21 in London, the edie Responsible Retail Conference equips retailers, government representatives, sustainability professionals and key stakeholders with the tools they need to achieve more efficient resource use, reduce long-term costs, improve brand reputation and increase profit margins.
This full-day conference will include expert presentations, interactive discussions and networking sessions – all focused on engaging and inspiring a sector which is increasingly recognising that collaboration is king when it comes to realising the true value of responsible and sustainable retail.
Tags
Retail | manufacturing | supply chain | CSR reporting | Responsible Retail
© Faversham House Group Ltd 2016. edie news articles may be copied or forwarded for individual use only. No other reproduction or distribution is permitted without prior written consent.