edie explains: ISO 20400
25 April 2017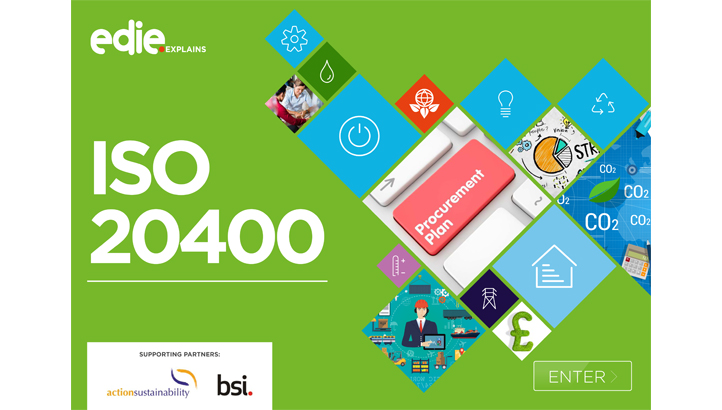 This edie explains business guide, produced in association with edie's supporting partners Action Sustainability and BSI, provides an in- depth summary of the new ISO 20400 Standard which is the world's first international standard for sustainable procurement
The standard is designed for all organisations, in all sectors, of all sizes, on the assumption that all organisations procure something. The people in organisations who will benefit most are those participating in some way in procurement decisions and those working in some way with suppliers.
Fill out the form on the left and click 'READ THE GUIDE' to download a pdf copy of the edie explains document.
Tags
BSI standards | edie Explains
© Faversham House Group Ltd 2017. edie news articles may be copied or forwarded for individual use only. No other reproduction or distribution is permitted without prior written consent.