edie feature articles on this day... for June 2019, 2018, 2015, 2010
Take a trip into the past and see what feature articles were in published in June 2019, 2018, 2015, 2010
June 2019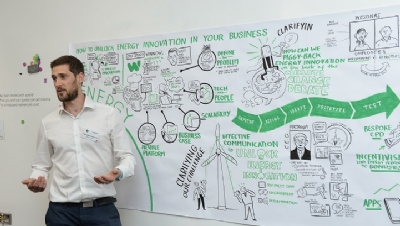 In the first of a special two-part feature, edie reveals the results of two full-day workshops which applied principles of 'design thinking' to the role of the energy manager. Here, we summarise our first workshop, which explored how this group can harness energy innovations.
Read more
June 2018
June 2015
In the second of our feature series with Ashridge Business School, faculty members Tim Malnick and Stefan Cousquer explore the ever-changing relationship between sustainability and economics.
Read more
David Kemp, sustainability manager at Procure Plus, discusses how the newly-formed Government can support housing providers in upgrading the insulation of their solid-wall stock.
Read more
Dr Martyn Kenny, director of sustainability at Lafarge Tarmac, explains how closer collaboration across the whole construction supply chain has become key to embedding sustainability and driving innovative ways to meet UK infrastructure and carbon reduction targets.
Read more
· 5 ways Tesla is leading the sustainability charge

· edie explains: Levy Control Framework

· How CCE plans to meet its most ambitious sustainability targets yet

· Recycle Week: 8 surprising statistics about waste

· The future of leadership development

· Empowering change: Three steps to improve employee engagement

· Why sustainability is more important than ever

June 2010
Rainwater harvesting is a good idea, but potential users need to consider all the implications, says Steve Cupples.
Read more
Engineers must learn from the revolutionary engineers of the past and take urgent action if a low carbon society is to be achieved, said Keith Clarke, chief executive of engineering design consultancy at Atkins.
Read more
Environmental campaigners say the chairman of the Water Industry for Scotland should reconsider his role - after it emerged he is an adviser to a group which denies the effects of climate change.
Read more
· Scotland strengthens pollution prevention laws

· Scotland considers annual carbon targets

· Irish to buy Welsh wind-farm

· Nordic Water devises solution for lake clean-up