In Environmental Finance's Voluntary Carbon Market Ranking 2022, ClimatePartner has been awarded first place in the"Best Wholesaler" category for the second time in a row.
The annual survey is conducted by Environmental Finance in order to identify key players and innovators in sustainability and climate action. The ranking is now one of the most important industry awards: More than 4,000 experts and key players in the market took part in the 2022 voting, more than twice as many as in the previous year.
More information on Environmental Finance's Voluntary Carbon Market Ranking 2022 can be found at here.
In acceptance of the award, ClimatePartner's Founder and CEO Moritz Lehmkuhl has stated: "We would like to thank everyone who voted for us for their support and trust in our work. We have been investing a lot in the expansion of our climate action solutions, increased our team, expanded our know-how, and will continue to do so. As a market leader, we have a responsibility to spearhead and evolve the market for voluntary climate action because we firmly believe in its impact and necessity."
The participants in this year's Voluntary Carbon Market Ranking acknowledged the development work ClimatePartner is doing for its own solutions as well as the market as a whole:
Since the beginning of 2021, the capacity of the ClimatePartner Carbon Offset and Green Energy team has been expanded by 230%.
Emissions savings from certified carbon offset projects in the first half of 2022 have increased by 38% compared to the same period in 2021.
ClimatePartner's portfolio of certified carbon offset projects now includes more than 400 projects, all meeting high-quality certification standards and covering various technologies .
ClimatePartner is a pioneer in new carbon offset technologies, such as blue carbon, MicroEnergy Credits, soil organic carbon, and more.
Between 2021 and mid-2022, the company further expanded its involvement in leading initiatives in the carbon market, including the CCS+ initiative, the Greentec Alliance and the Negative Emissions Platform.
Dr Sascha Lafeld, Chief Carbon Officer at ClimatePartner adds that: "With over 15 years of experience in the voluntary carbon market, ClimatePartner paves the way for companies to achieve holistic climate protection solutions. Our work and the support of our clients enables hundreds of carbon offset projects, certified according to international best-practice standards, to have a measurable impact on the global carbon footprint while improving and securing the living conditions of people, animals, and plants."
ClimatePartner supports, among others, the efforts of the Integrity Council for the Voluntary Carbon Market (ICVCM) to create binding framework conditions for effective and high-quality measures to save CO2 emissions. Laleld notes that the ICVCM's Core Carbon Principles (CCPs), presented in July 2022, are "an excellent opportunity to shape the market towards even greater transparency".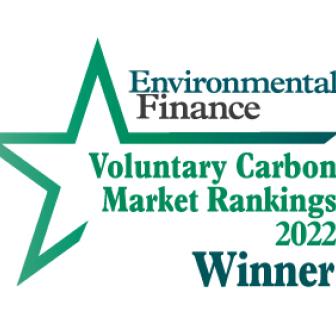 ---
---
N.B. The information contained in this entry is provided by the above supplier, and does not necessarily reflect the views and opinions of the publisher
---