The UK Government's Road to Zero Strategy presents an opportunity for businesses to accelerate the transition to fully-electric vehicles - but this transition is not without its challenges. This one-hour webinar will explore how those challenges can be overcome, and what the role of businesses and the public sector is in achieving a 'net-zero' future for transport.
The nation's EV revolution is now well underway: almost three times as many EVs were registered in July 2019 than in the same month of 2018, whilst new diesel car registrations were down by 22% over the same period
For business, this revolution represents a huge environmental and financial opportunity. But making the switch to EVs is often easier said than done. A high initial cost of purchasing EV models, a general lack of vehicle options and availability, and inadequate local and national charging infrastructure are just some of the challenges being felt by businesses in this area
This webinar, sponsored by Centrica Business Solutions, breaks down exactly how businesses can transition to EV in a way that is scalable and compliments the charging infrastructure required to appease grid demand and deliver a net-zero-carbon future.
CHAIR:
JAMES EVISON
Insight Editor, edie
James Evison is the insight editor for edie.net, creating and covering the latest reports and news for sustainability, energy and resource efficiency professionals.
Speakers:
CLAIRE THOMPSON SAGE
Sustainable Development Co-ordinator, UPS

Claire has been at UPS since 1998, working across buildings and facilities before becoming sustainable development co-ordinator in December 2017. Having helped create and maintain a five-year district sustainable vehicle strategy, Claire collaborates on projects including the development of electric and hybrid light goods vehicles, E-assist cycle solutions, smart grid technologies and alternative fuels. She is also represents UPS as a member of the Road freight lab project advisory board.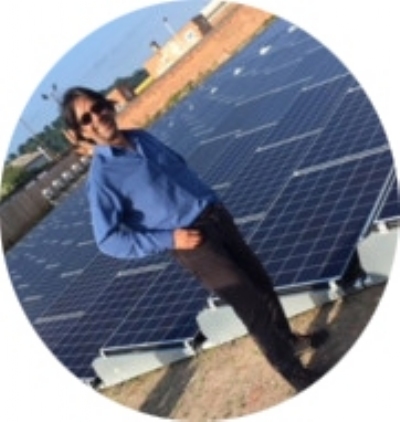 STEVE CORNES
Electric Bus Manager and Technical Lead on V2G, Nottingham City Council
Steve is currently the technical lead in V2G projects at the council, linking solar PV and storage battery with EV chargers and the grid. He is also responsible for the construction of electric bus charging bases and the installation of charging equipment across the city. Additionally he is responsible for vehicle sourcing, procurement and contract management.
 
JOHN HARTLEY
Head of Consultative Solutions, Centrica 
John Hartley has spent his career working in energy across the world. Most recently he has been at the centre of the decentralisation of the energy industry – leading the Centrica strategy on distributed energy. John is global Head of Consultative Solutions for Centrica Business Solutions.
---
---
N.B. The information contained in this entry is provided by the above supplier, and does not necessarily reflect the views and opinions of the publisher
---