Modern society is absolutely reliant on fossil fuels for the manufacture of the everyday chemicals, fuels and materials we find all around us. But the exploitation of fossil resources is causing increased CO2 levels in the atmosphere and this leads to climate change. So our ambition at the Synthetic Biology Research Centre is to break this reliance on fossil fuels by using the carbon in CO2 to make the chemicals and fuels society needs.
What we do at the SBRC Nottingham:
Create technologies that deliver 'Net-Zero' environmentally friendly and sustainable circular economies.
Use engineering biology approaches to tailor bacteria to become productive mini-factories that produce chemicals from greenhouse gases.
Develop sustainable technology that replaces our need of fossil fuels to provide us with chemicals and fuels.
Foster industrial application of climate-protecting technologies through alumni start-up companies and global pioneers in industrial gas fermentation.
Integrate Responsible Research and Innovation into all that we do to ensure that we engage widely to address societal needs in appropriate and inclusive ways.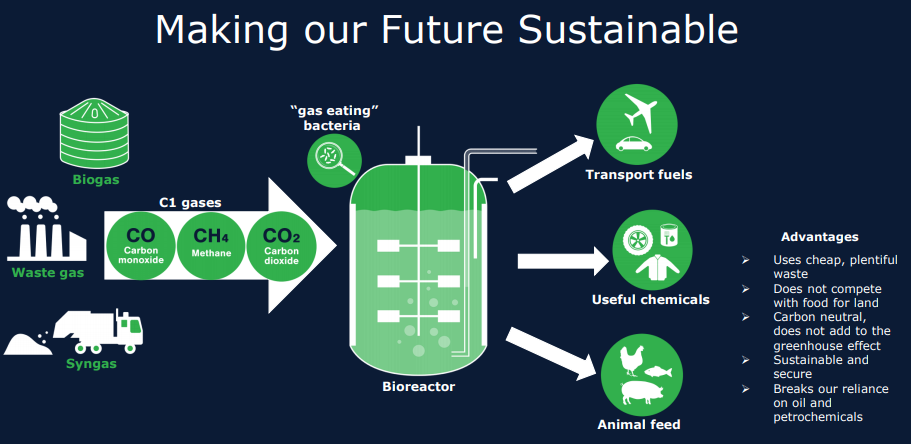 What we have:
World-leading expertise in microbial synthetic biology and metabolic engineering.
World-leading lab-scale microbial gas fermentation facilities
Bespoke robotics systems for high-throughput genome engineering studies.
Numerous links and collaborations internationally with academia and industry.
A team of over 80 post graduate and post doctorate researchers working across many bacteria chassis types and integrated research areas.
For more information visit: https://sbrc-nottingham.ac.uk/sbrc-microbytes/sbrc-microbytes.aspx
The SBRC- Nottingham also works closely with The Carbon Recycling Network which is one of six Networks in Industrial Biotechnology & Bioenergy (NIBB) funded by the UKRI BBSRC to encourage the UK growth in Industrial Biotechnology.
To join the Network visit: https://carbonrecycling.net/
---
---
N.B. The information contained in this entry is provided by the above supplier, and does not necessarily reflect the views and opinions of the publisher
---