DEMAND SIDE RESPONSE MASTERCLASS
19 October 2017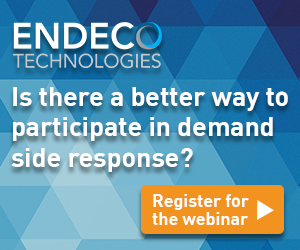 Join us for an interactive masterclass that will break down the various ways businesses currently understand and engage in demand side response programmes, and the easy steps to develop and improve.
Is there a better way to participate in demand side response? At a time of grid evolution, industry consolidation and technology advances, this free to attend 1 hour masterclass explores the various ways businesses currently engage in demand side response programmes, and the simple ways you can develop and improve your company's participation with no effect on your business operations.

You will understand the different types of demand side response programmes, how businesses participate in each individually, and how many can now participate in several at once using a state of the art platform. We'll also talk through our unique approach to placing assets into National Grid schemes to ensure maximum revenue returns with real-life client examples.

This masterclass is targeted to those who are responsible for managing energy consumption and costs in businesses using energy intensive machines and equipment. Whether your primary goal is to improve electricity supply resilience, to find innovative ways generate cost savings, to improve your company's green credentials, or to keep an eye on your bottom line, this masterclass is for you.
Presenters:
Wayne Muncaster
Tags
© Faversham House Group Ltd 2017. edie news articles may be copied or forwarded for individual use only. No other reproduction or distribution is permitted without prior written consent.