Algae-based plastics and energy from tomatoes: The best green innovations of October 2021
As October comes to a close, edie and our innovation partner Springwise have rounded up some of the best breakthrough technologies and carbon-cutting solutions which could accelerate climate action over the coming months and years.
---
As is to be expected in the final run-up to COP26, October has been an extremely busy month for sustainability-related news. The UK Government published 21 green policy documents in a 72-hour window last week, including the long-awaited Net-Zero Strategy. The Science-Based Targets initiative (SBTi) now has a net-zero framework, which is already being trialled by several pioneering companies. New long-term emissions goals have been made by nations including Australia, the UAE and Saudi Arabia.
Despite all of these commitments, the fact is that the world is still on course to breach the Paris Agreement, making the worst impacts of the climate crisis far more likely to materialise. According to the UN's latest emissions gap report, a temperature increase of 2.7C from pre-industrial times is now likely by 2100.
Ambition from the leaders must now be turned into action, and those lacking ambition must be engaged as a matter of existential urgency.
Innovation will, of course, play a key role in delivering a sustainable future. With that in mind, our Green Innovations of the Month series, powered by Springwise, rounds up a selection of the best breakthrough technologies and innovations which could help businesses and nations turn their climate ambitions into actions.
View the best green innovations of October 2021 below
Bioplastics made from green algae
UK-based plastic technology specialist Symphony Environmental has teamed up with the French biotech company Eranova to create a new "smart plastic" bag using upcycled green algae. The technology aims to not only reduce the environmental impact of fossil fuel-intensive plastic but also create new uses for green algae.
Eranova's process extracts starch from the algae to produce a biodegradable and compostable resin, which is then used to manufacture packaging and other products. The biomass can also be used to produce biofuel, proteins for food and animal feed, as well as by-products for the pharmaceutical and cosmetic industries. By using algae, Eranova is able to produce a fossil-fuel-free bioplastic that does not rely on food crops, making it a win-win for sustainability.
The new bioplastic bags are a great example of a circular economy that involves more than just waste. The algae is often removed from beaches and dumped in landfills, but by turning it into biodegradable products, the algae gains a second life. Symphony has a good track record in producing novel, biodegradable products to replace fossil fuel-based plastics.
Cutting-edge plastic recycling tech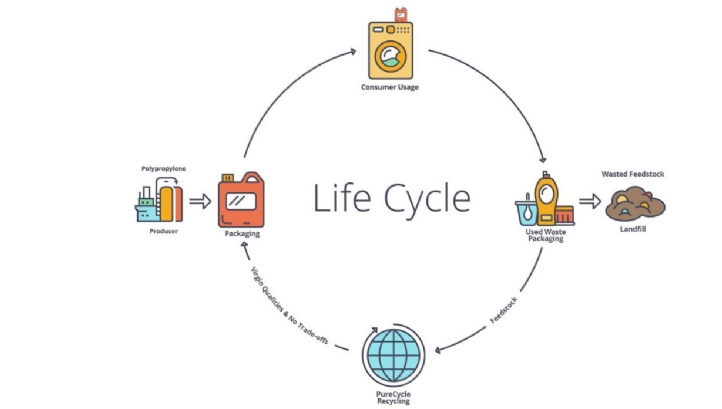 Image: PureCycle
PureCycle Technologies is a Nasdaq-listed company that is revolutionising polypropylene (PP) recycling. Polypropylene is a thermoplastic polymer that is widely used in a huge number of products. While it is possible to recycle PP, the traditional process involves melting the PP and extremely high temperatures, making it an energy-intensive and expensive process. In contrast, PureCycle has developed a solvent-based purification recycling technology, for restoring waste PP into an ultra-pure resin. 
Now, PureCycle has signed a Memorandum of Understanding (MOU) with global investment company Mitsui & Co. to develop and operate a recycling facility in Japan dedicated to transforming PP waste into ultra-pure recycled polypropylene. Mitsui hopes the plant will help it to reduce plastic waste and develop a circular economy for PP in Japan. Mitsui plans to use plastic waste as the raw material, using it to manufacture recycled PP resin, then use the resin to create new consumer goods which in turn would be recycled. PureCycle is constructing a recycling facility in Ohio, and has pre-sold more than 20 years' worth of output from the facility. 
PureCycle's chief executive Mike Otworth said: "We believe Mitsui is the best partner to help us lead and navigate the process of building an ultra-pure recycled PP plant in Japan. Through the collaboration with Mitsui, we are now one step closer to our goal of reducing plastic waste across the world and revolutionizing the way people use plastic products. There is no reason polypropylene waste shouldn't be recycled and transformed into ultra-pure, sustainable PP." 
Energy from tomato plants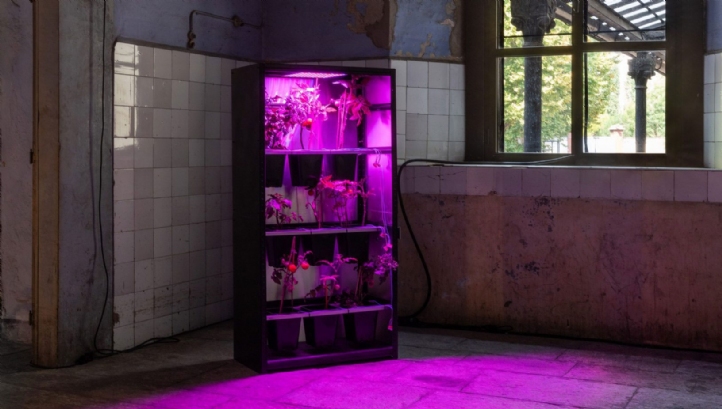 Ilja Schamle, a design graduate from the Eindhoven Design Academy in the Netherlands, has created a project to highlight how renewable energy derived from tomato vines could be used to run a cloud server. The project aims to explore how technology could form a symbiotic relationship with nature. In turn, the heat generated by the computer offers optimal growing temperatures for the tomatoes.
According to Schamle, the system, which is named Warm Earth, is designed for a hypothetical apocalyptic future (or utopian depending on how you look at it) that requires people to rely on living plants as an alternative source of energy.  Schamle envisions tomato plants living within traditional server rack cabinets. Tomatoes and servers would be connected by the ventilation shaft, with a fan helping to funnel the hot air from the computer, turning it into a greenhouse for the tomatoes. It also aims to highlight the concept of reclaiming data centres from being foreign entities and bringing these back into our homes. 
Simultaneously, the tomatoes would provide energy to the computer through plant-microbial fuel cell technology which turns the vegetables into batteries. The technology has been developed by researchers at Wageningen University in the Netherlands and uses the excess sugars and proteins leftover from photosynthesis.  These excesses are released from the roots as waste and broken down by the bacteria in the soil. Once broken down, the energy is released as electrons that can then be harnessed as electricity. These electrons are then caught by a grid placed in the bottom of the plant pot, which acts as a conductor. 
The server currently has enough energy to host one single website. Poetically speaking, the server brings to the fore questions about how our network infrastructure impacts the natural environment. 
A fossil-fuel-free shipping vessel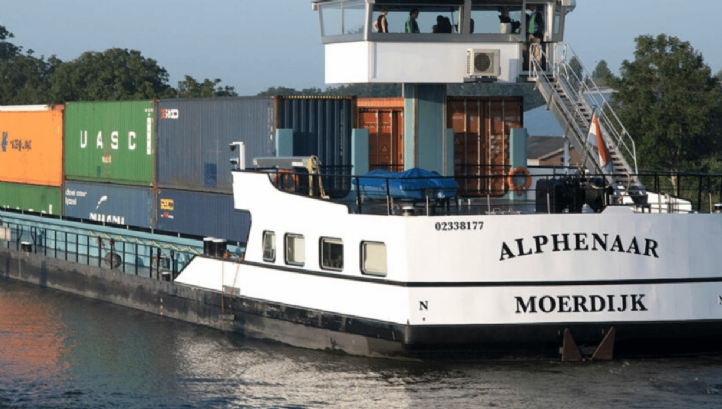 Image: ZES
Netherland-based Zero Emission Services (ZES) is deploying an innovative battery-swapping container ship that uses interchangeable energy containers for propulsion. The method is being referred to as the ZES energy system. The ship, which contains 20-foot shipping containers, is named the Alphenaar and sails between Alphen aan den Rijn and Moerdijk, its mission being the transportation of beer for Heineken. 
According to ZES, inland shipping accounts for 5% of the Netherlands total carbon dioxide emissions. By providing an alternative to diesel-powered container ships deployed in these routes, ZES aims to make these operations more sustainable. ZES estimates that their energy system will be responsible for saving around 1,000 tonnes of CO2 and seven tonnes of NOx per vessel per year. The technology also prevents the production of particulate matter and noise.
In addition, the service makes arrangements for the required charging infrastructure and a pay-per-use construction, which requires skippers to pay for energy only when they need it. A closer look at the technology reveals the use of energy packs, each equipped with 45 lithium-ion battery modules that generate megawatt hours each, equivalent to the energy capacity of 36 electric cars. The ZES packs work like batteries that can be swapped out for fully charged ones at an exchange station in as little as 15 minutes.  
Moreover, due to their mobility, ZES estimated that their packs could be used to power and store energy at all kinds of locations, from construction sites to festivals.  
Lower-cost solar panels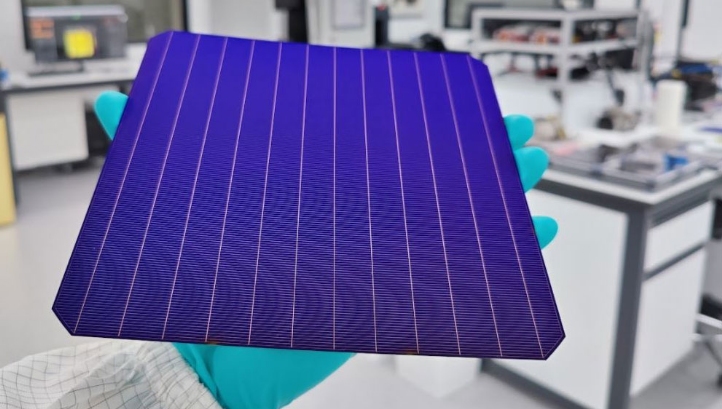 Image: sundrivesolar.com
Sydney-based solar technology startup SunDrive Solar has made a breakthrough in the materials used in solar panels that could significantly increase their efficiency and make them more economical. 
Solar panels are made of photovoltaic (PV) cells that absorb sunlight and create an electric current. These individual cells are fused with metal contacts, which work to extract the electrical current. Traditionally, silver has been the metal of choice for solar panel contacts because it is easy to work with and very stable. In fact, solar panel production consumes one-fifth of the world's industrial silver each year. But this dependence can be quite costly, especially when silver prices rise.
SunDrive aims to accelerate solar cell development in Australia and according to a leading independent testing laboratory, has successfully produced one of the most efficient solar cells of all time. By replacing silver with cheaper and more accessible copper, SunDrive's solar cells provide a lower cost and more material-abundant solar cell.If SunDrive can scale the production of their technology, it could be a breakthrough for the solar industry.
Lab-grown coffee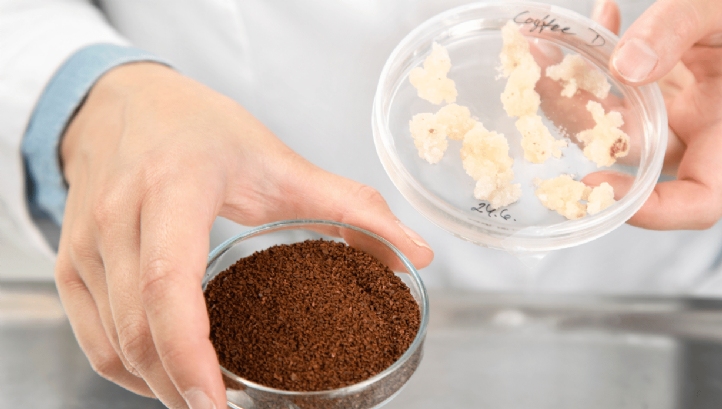 Image: VTT
Finland's VTT research institute has been studying producing lab-grown coffee, using cells harvested from real plants. Recent milestones involved the researchers producing its very first cup of lab-grown coffee, which the researchers reporting its authentic flavour and taste.
"The idea is to use biotechnology rather than conventional farming for the production of food and therefore provide alternative routes which are less dependent on unsustainable practices," explains VTT's head of plant biotechnology Dr Heiko Rischer.
The technology under investigation relates to a broader interest within food production of creating products using cell cultures rather than actual animals or plants. The main purpose is to explore sustainable food production, as cellular agriculture requires significantly less energy and water and produces fewer carbon emissions. It also safeguards food from the physical impacts of the climate crisis.
Using plant cells from real coffee plants, the process involves growing the cells in a nutrient medium. The cells are then transferred to a bioreactor from which the biomass is harvested. After this, the cells are dried and roasted and the coffee can be brewed as normal. 
Low-energy freezing
Image: Science Direct
Researchers at the University of California have proposed a new way to freeze food. The method is called isochoric freezing and is based on a process devised for transporting organs for transplant patients. Recent results have been published in the Renewable and Sustainable Energy Reviews. 
The new technique has also been found to substantially improve food quality as well as preserving food for longer than conventional freezing methods. They estimate the new method could cut global energy consumption by up to 6.5 billion KWh a year.
Unlike conventional freezing which involves exposing food to freezing air, the technique relies on storing food in a sealed container that is filled with a liquid and placing it in a freezer. Only about 10% of the volume of water in the container is frozen and the pressure inside the container keeps the ice from expanding.  
Berkeley's technique, whilst still in its early stages, could present considerable energy savings if implemented correctly, therefore making the process of freezing more accessible to parts of the world that can't afford to spend that much energy, not to mention offering an eco-conscious alternative to traditional methods of freezing.
Automatic carbon monitoring and reporting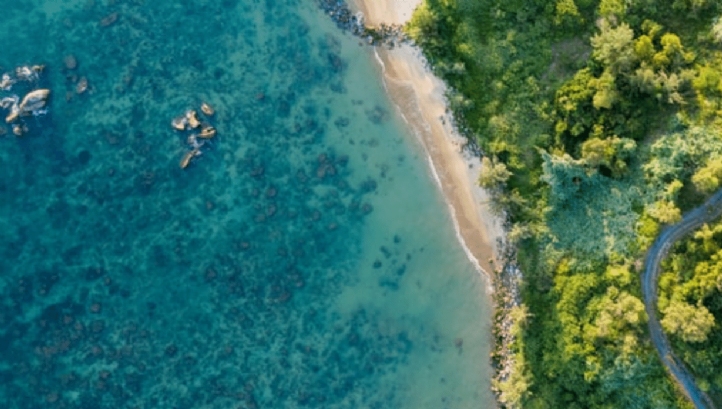 Image: Climatiq
Berlin-based tech startup Climatiq has recently announced that it has raised 1.7m in pre-seed financing to help businesses reduce their carbon emissions to zero. Founded this year, Climatiq provides data infrastructure for organisations to create a wide range of climate-positive applications. Climatiq has described its purpose as building "a global, open climate impact dataset, activated through APIs that integrate with existing software for automatic, real-time emissions calculation, monitoring, and reporting."
Climatiq's open database provides thousands emission factors that are all verified and tailored to many types of carbon-emitting activities. They also provide energy data for 150 countries. Alternatively, users can import their own to accurately calculate the carbon emissions of any activity.  
After this, users will be able to power their solutions and software with automated CO2 calculations to make more informed choices. The open-access aspect makes sure that researchers, organisations and NGOs can also collaborate as well as improve their transparency and accuracy.   
Springwise and edie staff
© Faversham House Ltd 2023 edie news articles may be copied or forwarded for individual use only. No other reproduction or distribution is permitted without prior written consent.