Autonomous farming and AI-enabled energy trackers: The best green innovations of July 2020
Every month, numerous eye-catching and potentially transformational innovations are being developed to help businesses and nations turn their green ambitions into actions. Here, we round-up five of the best from July 2020.
---
As July comes to a close, we bid farewell to a month which saw £3bn earmarked for energy efficiency by the UK Government, the EU finalise its post-Covid-19 recovery package and a string of businesses launch new sustainability strategies as their 2020 agendas finished. 
With the UK Parliament now on recess for the summer, it's likely that we will see less green policy news over the next few weeks. But that doesn't mean that innovators have stopped developing or scaling up new products, concepts and systems which could help corporates and governments to lead the development of a resource-efficient, low-carbon, socially equal world – government support or not.
In this round-up, edie outlines five of the most promising green innovation stories from July 2020.
Animal feed made using captured carbon
Pictured: Nottingham Trent University's associate professor in sustainable food production, Dr Emily Burton, who is contributing to REACT-FIRST. Image: NTU
The carbon and protein components in traditional animal feed are usually accounted for by soy or fishmeal – linked to deforestation and overfishing respectively –  and by grains, which require arable farmland and much water to produce. As such, the pressure is on agri-food businesses to make the animal protein sector more sustainable, particularly from investors and green groups.  
As part of UK Research & Innovation's (UKRI) Industrial Strategy Challenge Fund for Transforming Food Production, the UK Government recently allocated £24m to innovators working to change the food system. £2m of the funding went to REACT-FIRST, a project working to take the carbon captured from Drax's biomass plant in Selby, North Yorkshire, and use it to produce feed for fish and poultry. 
Leading the project is Nottingham-based biotech scale-up Deep Branch Technology. Once the feed is produced, it will be trialled in fish and poultry supply chains by Sainsbury's and the Scottish Aquaculture Innovation Centre.
Autonomous farm-control tech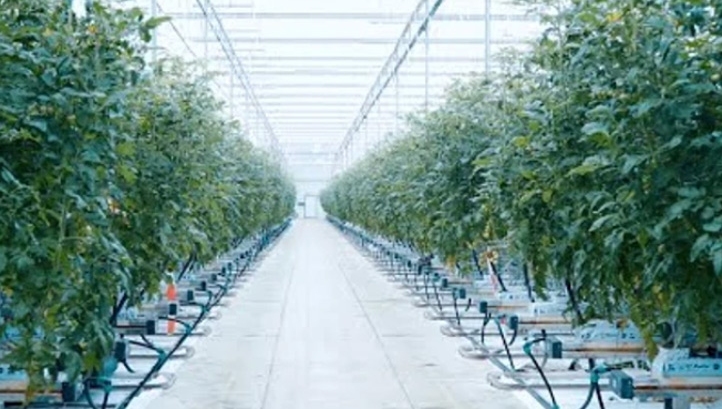 Also receiving shares of the Government's £24m pot were Autonomous Growing System London and Evogro, which are both working to develop autonomous technologies that can be used across the agri-food sector.
Autonomous Growing System London is led by software start-up Optimal Labs. It aims to create a software platform that automates lighting, irrigation and temperature in greenhouses, which will minimise water, fertiliser and pesticide use while enabling any crop variety to be grown in any location. As such, the platform could help farms both mitigate future environmental impacts and adapt to negative change which is already "baked-in".
Evogro's Production at the Point of Consumption project, based in Maidstone, Kent, is working to bring small-scale vertical farms to foodservice kitchens and grocery retailers. It will use the government funding to develop the next generation of automation for these units, in a drive to make them affordable for new consumer markets and to scale them up for mainstream crop production.
Circular economy batteries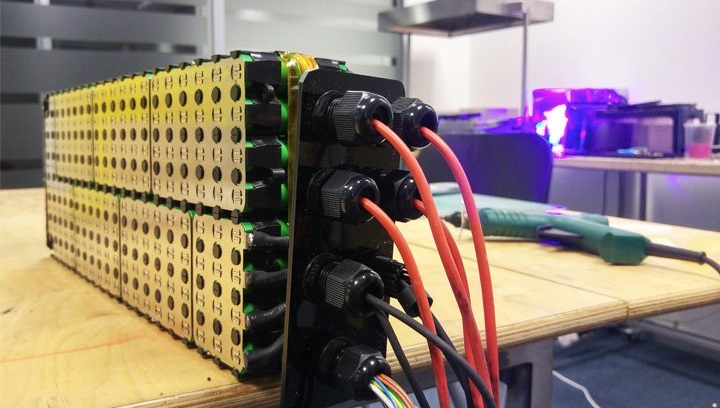 For all the good they can play in decarbonising transport and driving the energy transition, batteries have a high material footprint. The supply chains of many of the minerals and metals used to produce batteries have repeatedly been linked to child labour, modern slavery, human trafficking and high-carbon practices. Moreover, battery production is currently outpacing recycling infrastructure development and most lithium-ion batteries are not designed to be reused or recycled at the end of their average 8-10-year lifespan.
One potential solution to the challenge comes from Aceleron, which edie has previously featured in both this round-up and our sustainability success stories of the week. The scale-up produces innovative small-scale batteries which are together by compression, rather than traditional glue or welding, meaning they can be easily disassembled when one part stops working. This enables easier repairs and upgrades, therefore extending the product's life.
After forging a partnership with electric quad bike manufacturer Eco Charger earlier this year, Aceleron this month announced that it has closed on a £2m equity investment round, with £1.45m coming from BGF and the remainder from Mercia Asset Management. The firm says it will use the funding to scale up battery production and expand its markets in the UK, US, Australia and Central America.
A process that 'fully biodegrades' plastic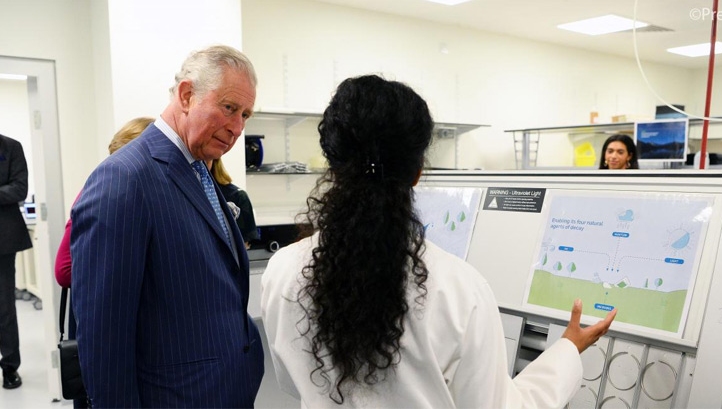 We've all seen the statistics around how long certain plastic items are thought to take to fully degrade in nature; 450 years for a rigid bottle, 20 for a flexible shopping bag. Even when these items break down, they do not disappear completely, but rather form microplastics which can make their way into the food chain.
Polymateria, the firm spearheaded by BT's former CSO Niall Dunne, revealed this month that it has developed a new technology which purports to fully biodegrade the most common forms of plastic (polyethene and polypropylene) with "no negative environmental impact". Called Biotransformation, the process chemically converts plastics into a "bioavailable" wax by breaking their polymer structure. The resulting materials can then be left to degrade
Trials of the process found that it could fully biodegrade rigid plastic in 336 days and flexible plastic film in 226 days. It will now be scaled up after Polymateria closed a £15m investment round from Planet First Partners and expanded its board, hiring former Marks & Spencer chief Marc Bolland as chairman and Virgin Active Holdings' chair Simon Susman as a board member.
Tracking energy-wasting homes with AI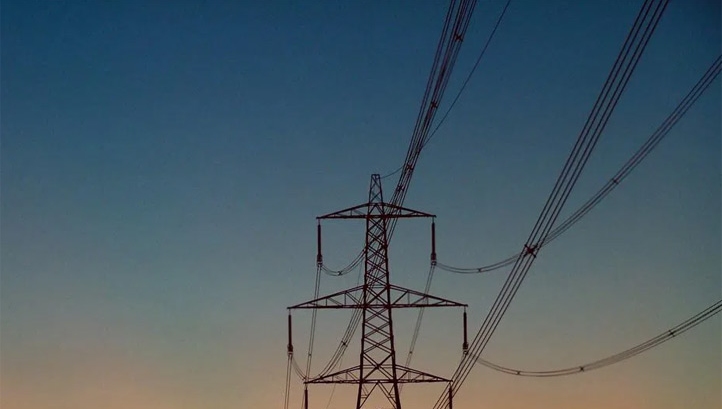 Chancellor Rishi Sunak's decision to earmark £3bn of the UK's £160bn Covid-19 recovery package for retrofitting has brought the scale of the built environment's contribution to the nation's environmental footprint to the attention of many. Reportedly, more than half of householders are planning on applying for funding, which is promising, given that buildings account for 40% of the nation's annual energy use and one-third of its emissions footprint.
Aside from existing solutions like insulation and triple-glazing, researchers are working to develop more innovative ways to decarbonise buildings. Among them is team WattScale, a coalition of academics from India and the US who have developed an AI-enabled tool that can identify which buildings in a town or city are the least energy efficient. The tool uses multiple modelling techniques and open-source data to flag inefficient buildings either in comparison to similar homes in the same region, or a different regions.
Three trials of the tool covering 10,000+ buildings each found that it was effective in all locations, tracking energy usage from meters and real estate information from the latest listings. In Texas, Colorado and New England, room to improve the energy efficiency of buildings was identified for 95% of properties.
Sarah George
© Faversham House Ltd 2023 edie news articles may be copied or forwarded for individual use only. No other reproduction or distribution is permitted without prior written consent.