Ford's net-zero target and renewable energy records: The sustainability success stories of the week
As part of our Mission Possible campaign, edie brings you this weekly round-up of five of the best sustainability success stories of the week from across the globe.
---
Published every week, the new series charts how businesses and sustainability professionals are working to achieve their 'Mission Possible' across the campaign's five key pillars – energy, resources, infrastructure, mobility and business leadership.
Despite the economic shockwaves being felt globally as a result of the coronavirus pandemic, projects and initiatives which empower businesses to play their part in achieving a sustainable future, today, are continuing to launch and scale-up. 
ENERGY: 62% of the UK's energy generation was low-carbon in 2020's first quarter
Coal-free generation and renewable energy generation records have been broken multiple times in the past 24 months, and the publication of BEIS's latest energy trends data, tracking figures pertaining to the first quarter of 2020, added to this string of milestones.
Between January and March, low-carbon forms of generation such as wind, solar, nuclear and biomass, accounted for 62.1% of national output, up from the previous record of 51.8%. Renewables alone accounted for 47% of generation, up from the previous record of 39%, with offshore wind leading the way.
RenewableUK's head of policy and regulation Rebecca Williams said the trends "write very large indeed" the extent and pace of the nation's low-carbon energy transition.
RESOURCES: McDonald's to power Netherlands fleet with recycled cooking oil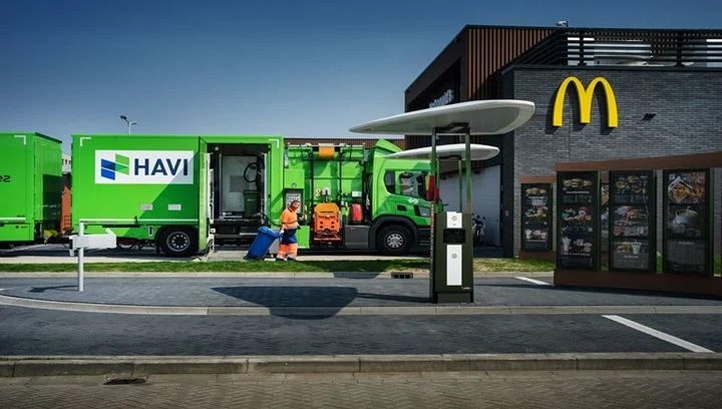 McDonald's has been using closed-loop biodiesel made from its own grease to power its UK delivery fleet since 2007, with similar recycling schemes now underway in most of the company's international markets.
This week, the fast-food giant expanded its work in this area, partnering with renewable fuel firm Neste and logistics provider HAVI to use refined cooking oil from French fry production at restaurants in the Netherlands. Used oil from McDonald's' 252 Dutch restaurants will be transported by HAVI to Neste's processing facilities, where it will be refined into a biodiesel which can be used in diesel trucks without the need for modifications. McDonald's claims that the life-cycle emissions of the innovative biodiesel are around 90% lower than for fossil-sourced diesel.
"Circularity and reducing waste are one of the pillars of our ongoing sustainability program and [this] collaboration… is an excellent example of how we can make circularity a practical reality," McDonald's Netherlands' head of supply chain Jeroen Dekkers said.
MOBILITY: Europe's largest electric plane completes successful test flights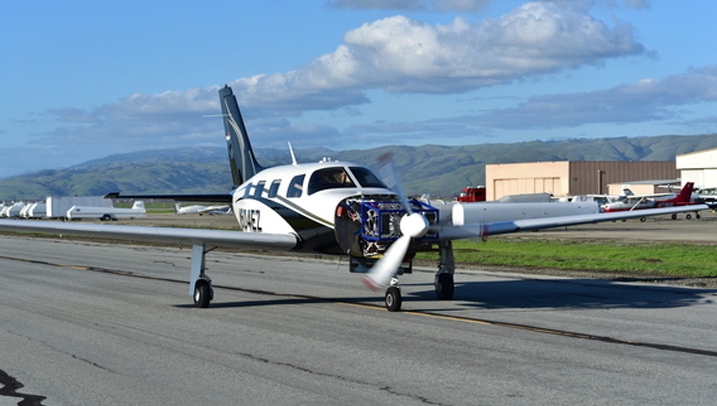 Image: ZeroAvia
Aviation is often the target of climate campaigners. Although the global sector accounts for just 3% of global annual emissions, it is considered extremely hard-to-abate and, between 1990 and 2012, saw its absolute emissions grow by more than 70%.
To that end, numerous projects around the world are working to develop commercially viable alternatives to fossil-powered aircraft, including low-carbon fuels and electric planes. Among them is startup ZeroAvia, which this week completed test flights for a prototype six-seater electric plane. The firm used a lithium-ion battery to produce this particular plane but is hoping to shift to hydrogen fuel cells in the longer-term, as it claims that they have "a much more promising energy-to-weight ratio, making it viable for commercial operations at a much larger scale and in a shorter timeframe".
ZeroAvia's long-term ambition is to bring a 200-seater, zero-emission aircraft to market by 2040, and to ensure that the model can travel up to 5,500km in a single journey. It hopes to trial 20-seater models by the end of 2023 and 100-seater models by the end of 2030.
THE BUILT ENVIRONMENT: 2022 FIFA World Cup venue bags five-star sustainability rating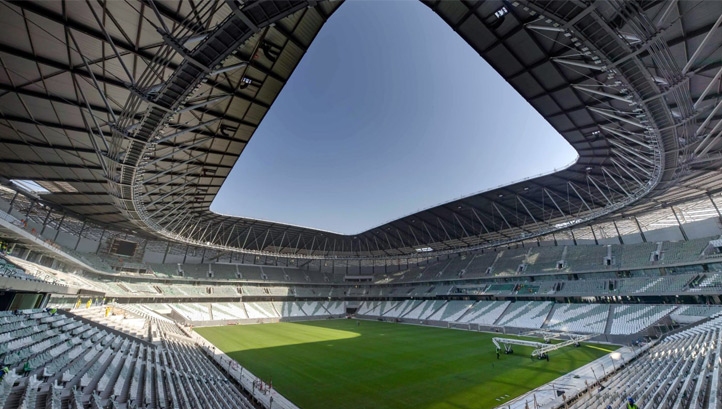 As football fans and sustainability geeks, the edie team always loves a good story about the environmental impact of the FIFA World Cup. Earlier this year, we covered the launch of the sustainability strategy for the 2022 tournament, headlined by an ambition to deliver carbon-neutral operations for the event.
The strategy was met with caution by members of the green economy, as full details on how FIFA and the State of Qatar plan to meet its targets have not yet been revealed. But in a positive step, tournament organisers this week announced that the Education City Stadium has been completed and awarded with a five-star rating under the Global Sustainability Assessment System.
The venue can seat up to 40,000 people and has been designed using Passivhaus principles, minimising its consumption of energy for heating, lighting and cooling. It purports to be 55% more water-efficient than comparable stadiums, due to its use of low-flow fixtures and water recycling technologies. 85% of the materials used to build the stadium hail from sustainably certified sources and 35.5% of the components have been designed with disassembly and reuse in mind.
BUSINESS LEADERSHIP: Ford targets carbon-neutrality by 2050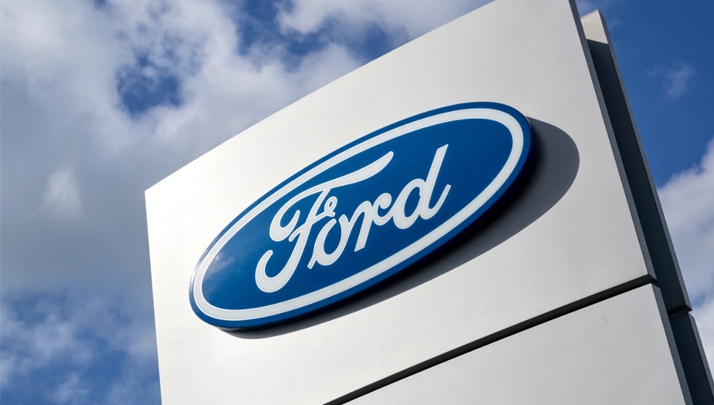 After setting net-zero targets, many businesses face questions from green groups, consumers or investors around their credibility. Some net-zero strategies do not cover Scope 3 emissions, for example, despite the fact that the average corporation's indirect emissions are five-and-a-half times greater than those from its operations.
To that end, Ford had unveiled a new ambition to make the three areas of its business which collectively account for 95% of its carbon footprint carbon-neutral by mid-century. These areas are vehicles sold, suppliers and factories.  
The long-term ambition is complemented with a 2035 target for sourcing local renewable energy for all manufacturing plants and a vow to invest more than $11bn (£8.9bn) in electric vehicle (EV) technologies by the end of 2022.
"We believe that making great vehicles and maintaining a strong business don't have to beat the cost of protecting our planet," Ford's vice president and chief sustainability, environment and safety officer Bob Holycross said. "These priorities are dependent on each other and aren't mutually exclusive."
Other carmakers with net-zero targets include Volvo, Volkswagen (VW) and General Motors.
Sarah George
© Faversham House Ltd 2023 edie news articles may be copied or forwarded for individual use only. No other reproduction or distribution is permitted without prior written consent.