Shellfish 'plastics' and hydrogen-powered gin: The best green innovations of the week
Every week, numerous eye-catching and potentially transformational innovations are being developed to help businesses and nations turn their green ambitions into actions. Here, we round up six of the best.
---
If any week this year has proven that a week is a long time in politics, it's been this one. During the past seven days, the House of Commons has been likened to the Big Brother House and the Love Island Villa, as Prime Minister Boris Johnson has scrambled to push his Brexit vision forward.
Amid a week of resignations, sackings and rebellion, members of the UK's green economy made time to tune in as Chancellor of the Exchequer Sajid Javid deliver his first Spending Round announcements since taking up the post.
Javid unveiled plans for an additional £30m to be funnelled into infrastructure decarbonisation schemes; a further £30m for air quality measures and £30m for terrestrial and marine biodiversity measures, claiming that these moves would usher in an "infrastructure revolution". 
Green campaigners weren't so sure, arguing that greater sums, invested over a longer period, would be needed to put the UK on track for a net-zero economy by mid-century. 
Amid this political noise, the business leaders, academics and nations working to innovate their way out of some of the world's biggest environmental and social challenges have continued to do just that. Here, we take a break from Westminster to showcase six of these projects, concepts and systems. 
Plant-based pigments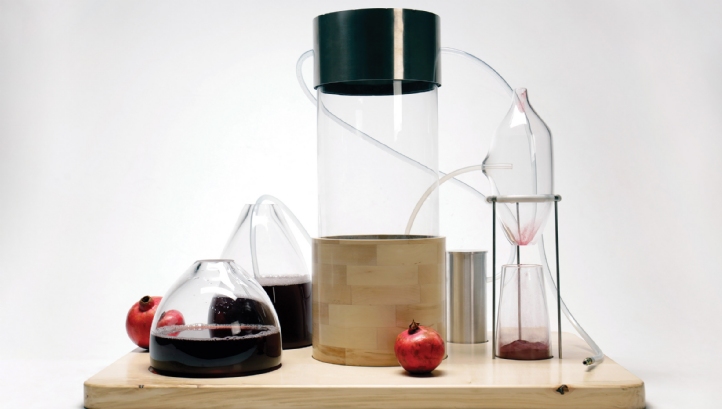 Around one-third of all food produced annually is wasted at some point in the value chain, with this amount predicted to rise dramatically through to 2030 without urgent action. While supermarkets increasingly move to expand and fine-tune redistribution schemes, more innovative solutions emerging include food waste bioplastics, blast-chill freezers and stickers which extend shelf life.
Joining this cohort of breakthroughs is Kaiku, a system that turns plants into powdered paint pigments using vaporisation technology. Developed by researcher Nicole Stjernsward, the device takes a broth made by boiling skins and peels and forces it through an atomising nozzle along with hot, pressured air. The resulting product is a mist so fine that it vaporises rapidly, enabling the dry particles to be pulled through into a reservoir for collection.
The resulting powder not only repurposes surplus food but is also non-toxic, unlike many other pigments used in paints and fabric dyes. Stjernsward claims the powder can be mixed to create paints which stay on bioplastic, cellulose, paper, fabric, plaster and wood veneer, and is hoping commercialisation could soon be possible for art and home décor supplies.
Shellfish protein 'plastics'
Also on the topic of food waste, a project turning shellfish waste from industry into bio-plastic has this week completed an investment round with Sky Ocean Ventures and Scottish Enterprise that will enable it to process at pilot production scale and finalise formulations.
Called CuanTec, the R&D project has been developing a method of creating a biodegradable polymer using the shells of langoustines. The shell is first broken down in a blender, before a chemical solution which encourages further material breakdown is applied and the chitin nano-fibres extracted. The resulting chitin powder can then be mixed with vinegar to produce a liquid bioplastic, which can be moulded and then heated to dry. 
CuanTec claims that its innovation tackles a trio of sustainability challenges at once – namely food waste, ocean plastic pollution and the creation of green jobs in rural Scotland. It has been working with Sky Ocean Ventures for the past six months and hopes the new investment round will drive further progress.
EVs for wheelchair users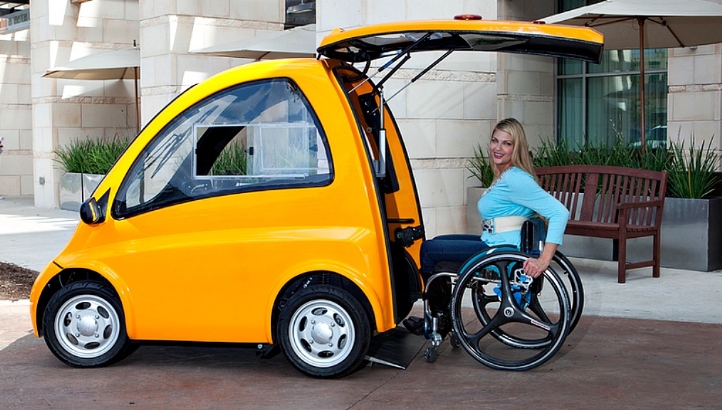 Perhaps the most exciting electric vehicle (EV) announcement this week was that of Porche's Taycan – its first fully-electric sports car, which purports to charge in 22 minutes and accelerate from zero to 100 km/h in 2.8 seconds.
But, given that the starting price for the model is around $151,000, it isn't the kind of car which will gain widespread popularity among the general public.
A more accessible model – in both a financial and a mobility sense – comes from small carmaker Kenguru Cars. Its EV is around the same size as a Nissan Smart Car and is designed to accommodate one passenger in a wheelchair. The vehicle is powered by two 2KW motors, which take around eight hours to charge using a "trickle" charger and boasts a range of around 60 miles.
While these may not seem like the most impressive specs, Kenguru claims its invention will be "life-changing" for those unable to ride a bike and those uncomfortable with taking public transport due to their disability. The firm is currently taking pre-orders for its EVs at a ticket price of $25,000, with the first batch set to hit US and UK roads within the next 12 months.
Sewage-to-hydrogen plants
According to the Committee on Climate Change (CCC), the use of technologies such as carbon capture and storage (CCS) and hydrogen in the power sector are a "non-optional" part of the UK's transition to net-zero by 2050. But critics of hydrogen have often cited the costs and resource use associated with traditional means of production.
In a push for more affordable and resource-efficient hydrogen production, Australia's Renewable Energy Agency (ARENA)  has approved AUD $9.41m (£5.3m) in funding for the development of an industrial-scale facility that will turn biogas from sewage into hydrogen. Inside the facility, biogas will be exposed to iron ore while it is heated and pressurised. The resulting products are hydrogen and graphite.
The facility will be operated by Hazer Group and is set to produce 100 tonnes of end-product annually, at a cost of AUD $15.8m (£8.8m). It is due to begin operating in the first half of 2021.
Hydro-gin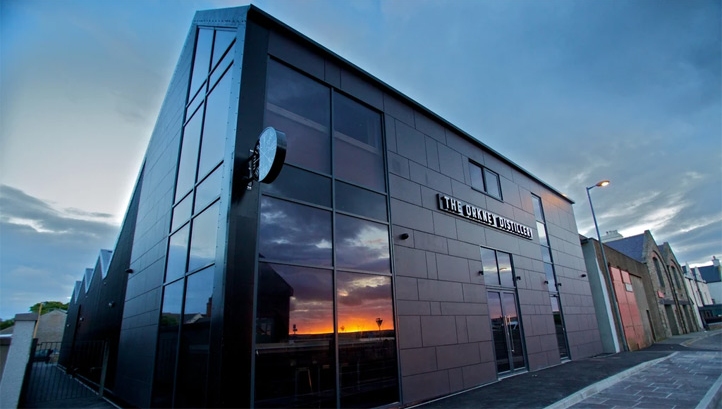 Closer to home, the UK Government recently awarded 20 projects a share of £7m to explore innovative ways of making and using low-carbon hydrogen.
Among them is HySpirits – a distiller aiming to prove that hydrogen can be used in the gin distilling process to provide heating. Based in Orkney, Scotland, the distillery will source hydrogen from the nearby European Marine Energy Centre, along with wind and tidal power for electricity.
By sourcing power in this way, the firm claims it will reduce its emissions by 86 tonnes per year. Given that there are currently more than 350 gin distilleries and 2,200 breweries, the climate impact of this energy sourcing model could be significant if scales up nationally.
Beer waste washing-up liquid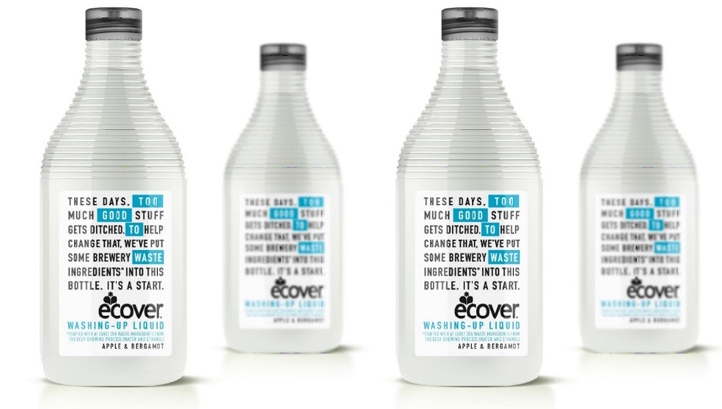 Another innovation which covers two of team edie's favourite things – sustainability and a well-earned beverage – has this week been unveiled by B-Corp ecover.
The Dutch firm has created a new washing-up liquid made using wastewater and ethanol from the non-alcoholic beer-making process. Non-alcoholic beer is made in the same way regular beer is made, with yeast used to convert sugar from barley into ethanol and other flavour molecules. The ethanol is then extracted through filtering and mixed with spent water before being sourced by ecover.
Each bottle of the innovative washing-up liquid contains at least 25% brewery byproduct. In a bid to further communicate to consumers that certain waste streams can, and should, be repurposed, the liquid is housed in bottles made from 100% post-consumer recycled (PCR) plastic, which is, in turn, 100% recyclable at the kerbside. The product will go on sale in the UK through Amazon, Ocado and Whole Foods on September 16, retailing for £1.60 per bottle.
Sarah George
© Faversham House Ltd 2023 edie news articles may be copied or forwarded for individual use only. No other reproduction or distribution is permitted without prior written consent.