The new normal: Life in lockdown for edie and our audience
As we adjust to new ways of working through the Coronavirus outbreak, the edie content team have co-created a new diary to stay connected with one another, and our audience. In this first entry, Luke, Matt, James and Sarah explain how 'lockdown' has affected them and their industry contacts.
---
Please feel free to reflect on your own working conditions in the comments below and offer up any nuggets of wisdom as well.
Luke Nicholls, content director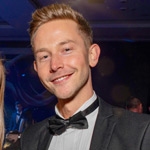 Who'd have thought it would come to this? Like many, I'm still in a state of shock as to just how quickly the situation has escalated. Two weeks ago, 55,000 people – 3,000 of them from Madrid – were watching football in Liverpool. And this time last week, people were still flocking to pubs and restaurants. But here we are.
Whilst that feeling of shock is yet to die down, I am thankful to be working in a proactive media business which acted fast – much faster than others, in fact. The entire business is now mid-way through its second full week of working remotely and that work in the edie team has continued, uninterrupted. Discussions of editorial strategy have been replaced by Microsoft Teams meetings; individual check-ins with my team are now happening more regularly than before, via that app's chat functionality; we're even planning a 'virtual lunch' for a team member's birthday on Friday. This is the new normal for us.
Of course, managing the transition has not been without its challenges. First, there are edie's live events, which are a major element of what we do. This week, for example, we were due to host five face-to-face events in London – all of which have of course been cancelled in their live format, but we have switched to online formats where we can. And then there's Net-Zero Live, edie's biggest event of the year, which was due to take place in May. That event has been suspended and moved to the new dates 10-11 November – the week of COP26 (if that still goes ahead), and we are currently finalising plans to fill that gap in May with a week of online net-zero action – stay tuned.
This is where we are able to play into our strengths as a content team: edie is no stranger to virtual events, and I'm actually quite excited by the way we have been able to turn these live event challenges into digital opportunities so quickly. Aside from staying safe at home with my two cats and going for my designated morning walk, my life in lockdown so far has been very much focused on reshaping and rejuvenating edie's content strategy; turning live industry briefings into online webinars; converting roundtables into virtual meetings; and coming up with innovative new ways we can connect with sustainability and energy professionals from their own new working environments. Watch this space…
I the meantime, my thoughts and best wishes are with you and your loved ones. But to quote a great friend of edie's, Solitaire Townsend, in a blog of her own earlier this week: "sustainability keeps going" – and so shall we.
Matt Mace, content editor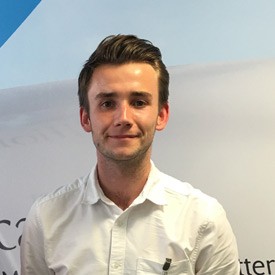 I'm fortunate enough to work in an industry that is well equipped to deal with the immediate disruption caused by Covid-19. I'm also fortunate enough to be of an age and of relative health where the most severe impacts of Covid-19 aren't as likely as they might be for others. As such, it would feel somewhat disingenuous to detail how I've personally been impacted by this move to social distancing. So, I'll focus this first post on the way I am now working and remaining as positive as I can be.
As Luke has just mentioned, many of our live in-person events interviews have been cancelled or moved back and that is completely understandable The amount of press releases arriving into our newsdesk inbox are subsiding and the editorial team's ability to function as a cohesive unit is being tested. Pinning down sustainability and energy professionals to take part in some of our virtual events like webinars has also been difficult (if you're an expert on sustainable supply chains, please do get in touch).
But as business as usual – or at least working life as usual – becomes disrupted, I've found it is important to make positive changes today to ensure that I don't slip back into old habits when normality returns. For instance, I've taken steps to limit my time on social media and constantly thinking about the uncertainty of the coronavirus to instead focus on what I can control, whether that be improving my fitness or helping others. The fact that Disney+ is now showing the X-Men TV series from my childhood has also helped me pass the time (outside of work hours, of course).
It is my hope that the private sector, amidst the creation of contingency plans, is doing something similar (ok perhaps not all watching X-Men). Now is the time to reflect on what wasn't working in your "business-as-usual" approach and explore new mechanisms that may enhance that work. We've already seen companies begin to offer services rather than products during the outbreak and, despite most of us now being in self-isolation, I believe now is the time for us to think about local impacts and societies, and how your business can help them.
James Evison, insight editor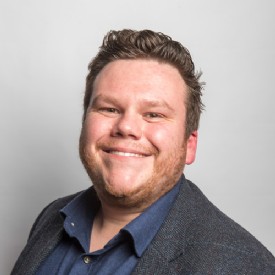 Sustainability and CSR professionals, who are so often the positive, most engaged communicators of their corporation's ethos, are starting to find their new virtual home during the Covid-19 crisis.
Against the backdrop of lockdown and closures, there is a digital opportunity which is open for business. Within edie's own experience, our parent company, Faversham House, undertook a virtual company meeting on Microsoft Teams last week with 80 employees tuning-in to ask questions to our managing director – the first time many have used the platform. And as Luke mentioned, we are now regularly using MS Teams for communication amongst teams and brands. Personally, I am also using Skype, Zoom, Whereby, and FaceTime to connect with friends and relatives. My number of active, engaged WhatsApp groups is barely controllable. When I mentioned this to one sustainability director recently, she sympathised – at one point last week, she herself was using two virtual conferencing tools and her phone to connect a variety of people together. "Why didn't you all get on the same platform?" I asked, "We tried, but IT hadn't given permission on their computers to download the app," she replied. Ah, that old nugget.
At edie, we have been undertaking webinars, podcasts and other multimedia content for several years. We've tried and tested it all – live question and answer sessions, virtual conferences, masterclasses from topic experts, presentations from sector-leading companies on their sustainability strategies. Our audience has always been broad and well engaged during these events. But never have such avenues to connect been more important than now. This is probably best illustrated by the fact that last week, during the height of the crisis, we saw the highest number of registrants for a standalone webinar on net-zero since we began such content (you can watch that back on-demand here).
Indeed, Google searches for "webinars" has already grown by more than 400% since the outbreak of Covid-19. The lockdown has put one billion people into their homes, at the time of writing. Digital content has now become the only way for groups to connect, and that's where edie comes in.
Sarah George, senior reporter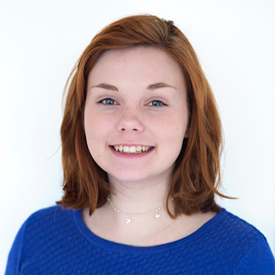 Like the rest of the edie editorial team, I've been working from home since last week and I know how fortunate we are to be able to do so.
Aside from managing our ever-shortening day-to-day newslist from my dining table (business announcements are, as expected, starting to slow down dramatically and many key policy discussions and decisions are now postponed), I've been grappling with the question of how my team and I can best use our contact base, research and writing skills, and reach in these unprecedented times.
Answers to that question are still evolving every day, but already I have been able to develop:
… Watch this space for more content like this.
Aside from writing, I – like many journalists – thrive off being busy and talking to key contacts. So, not being able to conduct and face-to-face interviews or attend panel discussions and policy briefings has been mentally trying. It is not just for purely selfish reasons that I miss these exchanges; in January, there was so much ambition and dedication to making 2020 a year of deliverance against the climate and nature emergencies. And while it is heartening to see so many renew their calls for new economic systems which prioritise planet and people over profit at this time, I do worry about the cumulative impact of postponing key business projects, political enquiries and international summits.
And on a personal note, I do also worry about my own ability not to go stir-crazy at this time of panic. Those who know me know I struggle with anxiety, which is usually placated by gym sessions, yoga classes and meeting with friends – but it was placated last week by cake, chocolate and sharing memes. So, as we're in this for the foreseeable future, I'll be trying my hand at long walks in nature, Skype hangouts and healthy(ish) home cooking. Wish me luck! And stay safe all.
How is Coronavirus affecting your work?
We want to hear from you on how the outbreak is impacting your work. We've set up a dedicated survey which can be accessed here. Please feel free to leave a comment and get in touch with the team and let us know.
© Faversham House Ltd 2023 edie news articles may be copied or forwarded for individual use only. No other reproduction or distribution is permitted without prior written consent.