Whitbread's food waste fight and offshore wind boosts: The sustainability success stories of the week
As part of our Mission Possible campaign, edie brings you this weekly round-up of five of the best sustainability success stories of the week from across the globe.
---
Published every week, this series charts how businesses and sustainability professionals are working to achieve their 'Mission Possible' across the campaign's five key pillars – energy, resources, infrastructure, mobility and business leadership.
In a week dominated by vaccine announcements and Paris Agreement targets, projects and initiatives which empower businesses to play their part in achieving a sustainable future, today, continued to launch and scale-up.
ENERGY: Carbon Trust convenes offshore wind industry giants
As part of his ten-point plan for the green recovery, Boris Johnson announced an ambition for every home in the UK to be powered with electricity from offshore wind farms within the decade. Realising this ambition means the UK will need to host 40+GW of generation capacity.
To help the sector collaborate to scale up in this way, Carbon Trust has launched a new joint industry programme with funding from six of the sector's largest developers: EnBW, Equinor, RWE, ScottishPower Renewables, Total and Vattenfall. Called the Integrator, the programme will study key market factors and technology options to determine the best course of action for scaling up the sector in a way that delivers low-cost, flexible and predictable energy.
The findings of the research will not only help the private sector, but be used to inform engagement with policymakers in the UK and Europe.
Carbon Trust's director of offshore wind Jan Matthiesen called the launch of the Integrator "the opening of a new chapter to investigate the interplay between offshore wind and other technologies to understand the opportunities that exist for offshore wind to extend beyond electricity generation."
RESOURCES: Whitbread redistributed half a million meals in 2020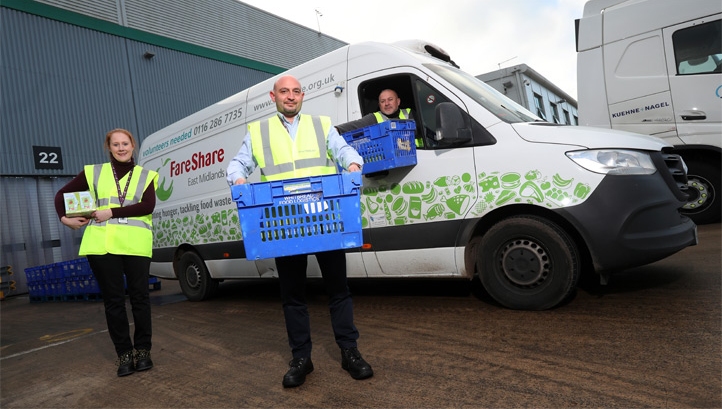 Hospitality giant Whitbread is one of the many large businesses looking to align with Sustainable Development Goal (SDG) 12.3, which involves halving food waste by 2030. The benefits of meeting this ambition are both social and environmental.
This week, the firm, which owns Premier Inn, revealed that it has diverted surplus food equivalent to over half a million meals to charity in 2020. Food redistribution charity FareShare received the majority of Whitbread's surplus food, with the businesses also donating directly to local charity partners in some areas. Organisations supported include homeless shelters, community centres, food banks and school breakfast clubs – many of which have seen an uptick in demand due to Covid-19.
"It's not right that more than two million tonnes of edible food going to waste within the supply chain alone each year whilst more than eight million people nationwide struggle to put food on the table," FareShare's chief executive Lindsay Boswell said. "We are pleased to be working with Whitbread to ensure their surplus food gets to the people who need it most – now more than ever."
MOBILITY: UK Power Networks to help SMEs transition to electric vehicles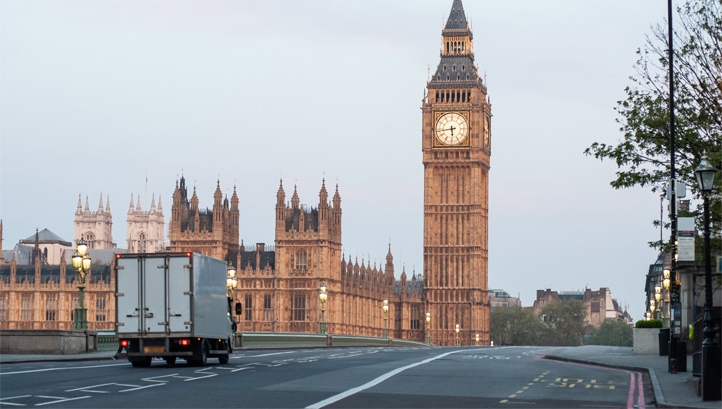 Transport is the UK's most-emitting sector and, therefore, a key focus point on the road to net-zero.
While many big businesses have already made significant investments in electric vehicles (EVs), individuals and SMEs will also need to change their approach in the coming decades. With this in mind, UK Power Networks has started a research project to determine how best SMEs can be adopted to switch to electric cars and vans.
The electricity network operator estimates that more than two million SMEs with at least one vehicle are trading in the areas it serves across London, the South East and the East. It is asking all of these businesses to share their priorities and concerns around EVs, so it can develop products, services and policy recommendations.
"We know that small businesses will play a huge role in achieving net-zero and that each company is different with a unique set of needs and pressures," UK Power Networks' head of customer services and innovation Ian Cameron said. "That's why we're asking small businesses owners and their representatives to get involved and tell us what help they need and how they work.
THE BUILT ENVIRONMENT: Low-carbon flood defences completed in Cornwall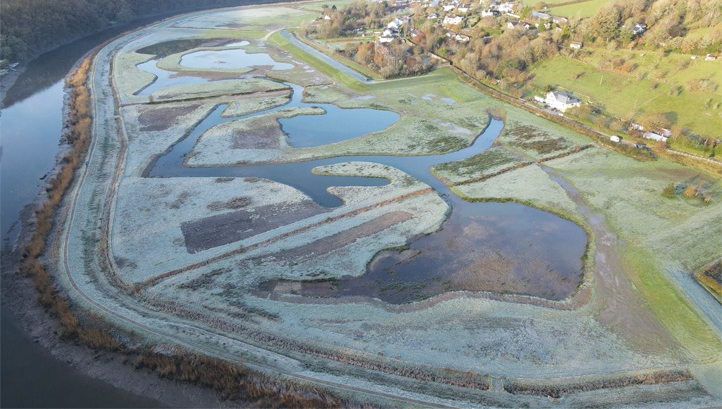 In this section of the roundup, we usually shine the spotlight on a particularly innovative green building, like the UK's first net-zero office or McDonald's new Disney Florida restaurant, which generates no operational emissions.
This week, however, we are turning to an important flood defence infrastructure project in Calstock, Cornwall, delivered by Land & Water and the Environment Agency. The project was undertaken to create defence embankments and reconnect an area of flood plain, enabling reed beds to recover. The biodiversity benefits of the project will take time to materialise, but the developers have already calculated that the project will produce less than one-third of the whole-life carbon of a typical alternative, due to low-cement designs.
"Reducing carbon is fundamental to reducing our impact on the environment," the EA's projects manager Dan Boswell said. "Working as a team we have been able to do this whilst still protecting people and property from flooding and creating habitat to support biodiversity."
BUSINESS LEADERSHIP: Danone Waters bags B-Corp certification
In the context of 2020, purpose-led business has become more of a hot topic than ever. the University of Cambridge Institute for Sustainability Leadership (CISL) recently published a ten-point plan, based on discussions with leading executives and sustainability professionals, designed to act as a manifesto for purposeful business. And, a few months back, the chief executives of some of the world's most recognisable companies, including L'Oreal, co-signed a letter outlining how the purpose-led economy will grow post-Covid-19.
It is hardly surprising, then, that the year has been a busy time for the B-Corp movement. Wednesday (2 December) saw Danone Waters – the parent company of Evian and Volvic – confirming that it had received B-Corp certification with a score of 95.7 out of a possible 200. Metrics tracked cover a broad array of social and environmental factors and companies must score at least 80 overall. Danone Essential Dairy & Plant-based also re-certified, having first gained B-Corp status in 2017.
Danone Waters UK & Ireland's managing director James Pearson said.  "Using our business as a force for good has always been in our DNA, and becoming a B Corp is a major milestone. Danone is built on the concept that the health of people and the health of the planet are interconnected – and with the far-reaching impacts of the pandemic and the urgent need for climate action, business leadership has never been more important." 
"Becoming a B Corp isn't an easy thing to do – especially as a larger business – but it is because of this that B Corps stand out."
Sarah George
© Faversham House Ltd 2023 edie news articles may be copied or forwarded for individual use only. No other reproduction or distribution is permitted without prior written consent.