Bio-solar 'leaves' and electric ice cream vans: The best green innovations for Clean Air Day
To mark Clean Air Day (20 June), edie has rounded up some of the best innovations being explored by companies across the globe to help tackle the environmental and health impacts of air pollution.
---
The event, organised by Global Action Plan (GAP), serves to highlight the scale of the toxic air challenge in the UK and abroad, after the UK's polluted air was declared a "public health emergency" by MPs in 2016. Globally, GAP estimates that airborne pollutants shorten the life of at least 29,000 people every year in Britain alone, with the latest global data from the World Health Organisation finding that the global figure stands at seven million, with developing nations the most vulnerable.
But potential solutions to this challenge do exist, and few would argue that this is an irreversible or unsolvable problem. The onus is now on policymakers and investors, along with businesses in highly polluting sectors such as transport, to help scale them up. 
With that in mind, edie has rounded-up some of most innovative solutions to the toxic air problem below.
Zero-emission ice cream vans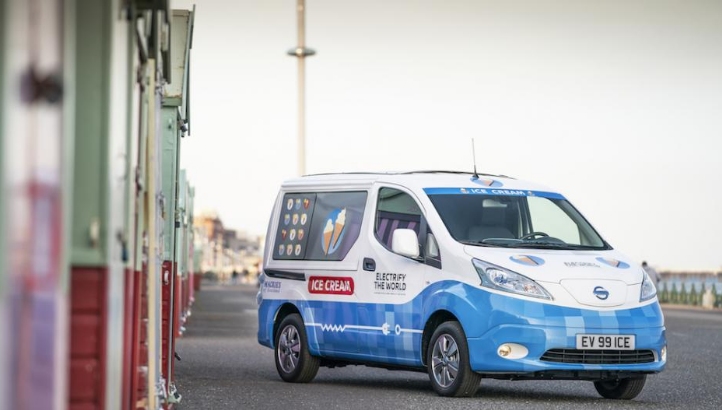 British summertime means more cold drinks, more time outdoors and more ice creams – but due to concerns over air quality, some local authorities are now moving to ban diesel ice cream vans.
In a bid to help ice cream vendors overcome these moves – which are only set to become more common as the UK progresses towards its 2050 target of net-zero emissions and cities outside of London implement low-emission zones – Nissan has created a prototype for its first fully electric ice cream van. The vehicle consists of one of the carmaker's all-electric e-NV200 model, retrofitted to include a battery-electric powered ice cream maker, fridge and freezer. 
The van's motor is driven by a 40kWh lithium-ion battery, as is standard for e-NV200s. Its onboard equipment is powered by the carmaker's new ROAM portable power pack, which is made from end-of-life EV batteries and supplemented by a rooftop solar array.
Only one prototype van has been developed so far. Real-world trials will now be undertaken by ice cream producer Mackie's of Scotland to enable Nissan to fine-tune the model before wider development commences.
Tiny hydrogen cars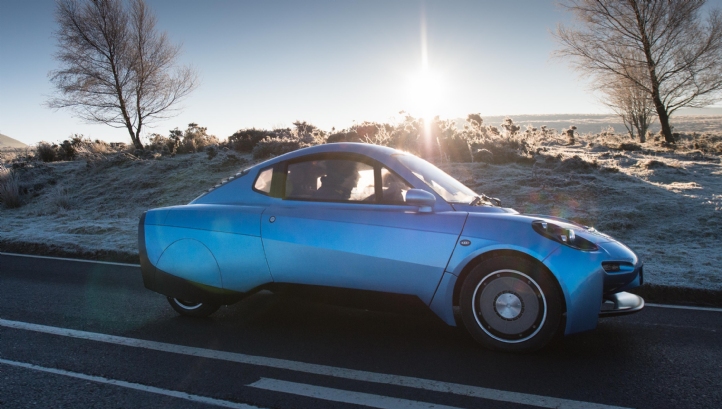 Hydrogen as a fuel is widely regarded as an emerging technology, but one which could play a crucial role in the low-carbon transition on global, national and local levels, while simultaneously reducing air pollution from tailpipe emissions.
To that end, the past year or so has seen hydrogen road fuels gain support from the likes of Shell, Toyota, Daimler, Hyundai and Nikola Motor. Building on this trend, independent Welsh car manufacturer Riversimple this year unveiled its first hydrogen passenger car – a tiny vehicle called Rasa, which weighs just 580kg. The vehicle has a range of 500km per hour, a top speed of 96km per hour and weighs just 40kg more than the battery in a Tesla Model S. It is powered by four motors – one in each wheel – that draw energy from a hydrogen fuel cell. It is also fitted with devices that capture kinetic energy from braking as electricity.
Riversimple will test 20 of the vehicles in Monmouthshire in early 2020 – a feat which will be supported by a central refuelling station in Abergavenny. It will encourage the trial participants to use the vehicles within a 40km radius and to refuel on a weekly basis.
Ikea's air pollution curtain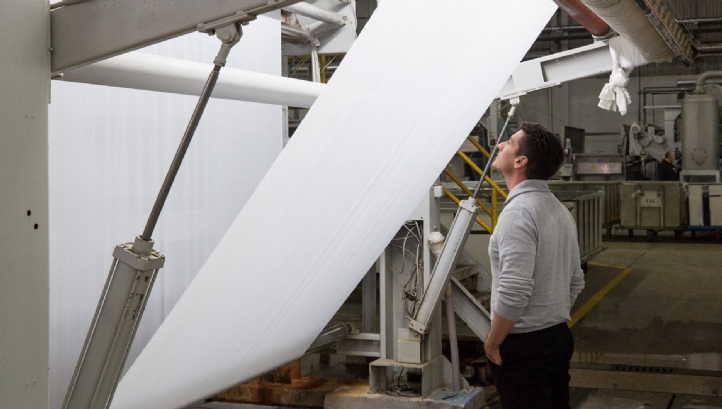 Some 4.2 billion people currently live in urban areas, where air pollution is likely to be highest, and the UN has estimated that this is likely to rise to at least 6.8 billion by mid-century.
In a drive to protect these people from air pollution in their homes, home improvement retailer Ikea is launching an innovative new curtain which removes airborne particulates. Called Gunrid and earmarked for launch later this year, the curtain is coated with a mixture of minerals known to trap airborne pollutants when exposed to light. The process, which is designed to mimic photosynthesis, is activated by both indoor and outdoor light.
Ikea claims this is the first time this technology has been integrated into a product for the mass market. It is due to be rolled out across Ikea's US and Asia stores by the end of 2020, following further collaborative research with universities in these regions.
Swapping parking meters for trees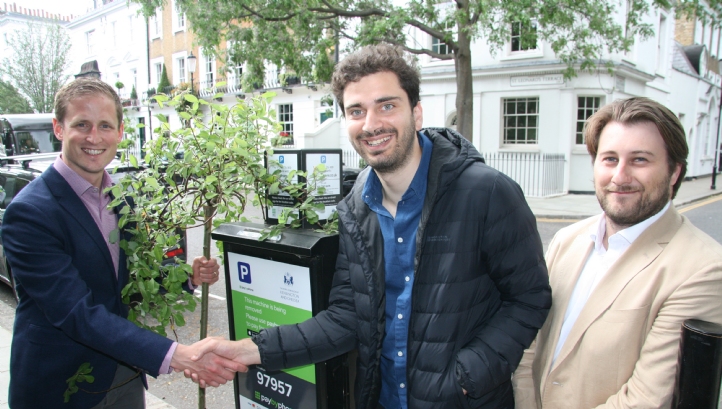 In a bid to help local authorities tackle the dual problems of rising car use and decreasing green cover, mobile parking payments firm PayByPhone has this week created a new initiative which incentivises the discontinuation of parking machines through reforestation.
Called Meters for Trees, the scheme allows councils to make a commitment to reduce the number of parking machines they operate over a set period of time, in return for the donation of one tree from PayByPhone. The firm will donate one tree for every 10 machines which are taken out of service and also pay to offset one tonne of CO2 through credit schemes which help reforest the Amazon rainforest.
This week saw the first local authority, Kensington and Chelsea Council, sign up to Meters for Trees. At the same time, PayByPhone has planted trees near its headquarters in Hatfield House, Herts, and invested in carbon offsetting, to the point that it is now verified as a carbon-neutral business.
Air-cleaning bio-solar leaves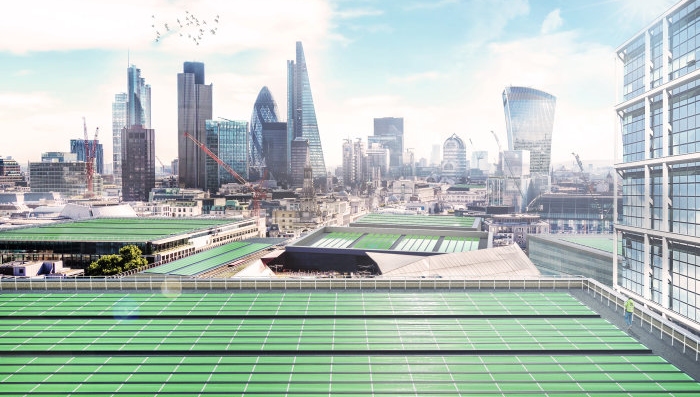 In order for the UK to reach net-zero by 2050, the Committee on Climate Change has concluded that national renewable power generation capacity will need to quadruple from current levels. Solar will play a key role in this but, with cities now facing the dual challenges of air pollution and greening their energy mix, many firms are looking for solutions with multiple functions.
Enter the world's first "bio-solar leaf" – a solar panel system which uses minute plant life and clean power to filter the air. Developed by scientists working as part of a partnership between Imperial College London and start-up Arborea, the rooftop solar panel system is developed using a special coating which cultivates microalgae and phytoplankton, both of which photosynthesise in low levels of light, boosting the output of the panels.
The first of the systems has the surface area of one average oak tree, according to the researchers who developed it, but can sequester CO2 and producing oxygen equivalent to 100 trees. It will be installed on the University's White City campus for its first real-world trial, with the hope that it will be found to have applications across other urban buildings such as office blocks, cinemas, shopping malls and leisure centres.
Dyson's pollution-monitoring backpacks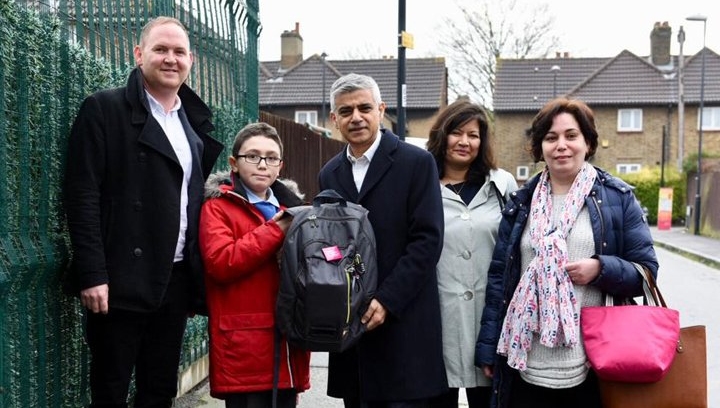 Until technologies which would reduce air pollution at scale – such as hydrogen and electric transport – are taken up at scale, monitoring technologies enable the users to at least avoid particulate hotspots during their day-to-day routines.
One such solution comes from British engineering giant Dyson, which is currently piloting a portable, 1kg air quality sensor. In order to test the sensors in a real-world environment, the firm has developed a range of backpacks with them built-in and distributed the bags to primary-aged schoolchildren in five schools across Greenwich, Hammersmith and Fulham, Haringey, Richmond and Southwark as part of a collaboration with City Hall and C40 Cities.
The backpacks were first distributed in late March and are being used for a three-month period. Data from the backpacks is being collected and monitored by researchers at Kings College London and shared with City Hall, so the Mayor of London can develop campaigns and policies which can help minimise the amount of exposure which children in the capital have to particulate matter (PM2.5 and PM10) and nitrogen dioxide (NO2).
 Sarah George
© Faversham House Ltd 2023 edie news articles may be copied or forwarded for individual use only. No other reproduction or distribution is permitted without prior written consent.