Businesses back protest rights as green hydrogen plant planned for Netherlands: The sustainability success stories of the week
As part of our Mission Possible campaign, edie brings you this weekly round-up of five of the best sustainable business success stories of the week from across the globe.
---
Published every week, this series charts how businesses and sustainability professionals are working to achieve their 'Mission Possible' across the campaign's five key pillars – energy, resources, infrastructure, mobility and business leadership.
With the dust now settled on COP26, businesses are keen to show that they can turn environmental ambitions into actions – potentially moving further and faster than national governments. Here, we round up five positive sustainability stories from this week.
ENERGY: Milestone for 200MW green hydrogen plant in the Netherlands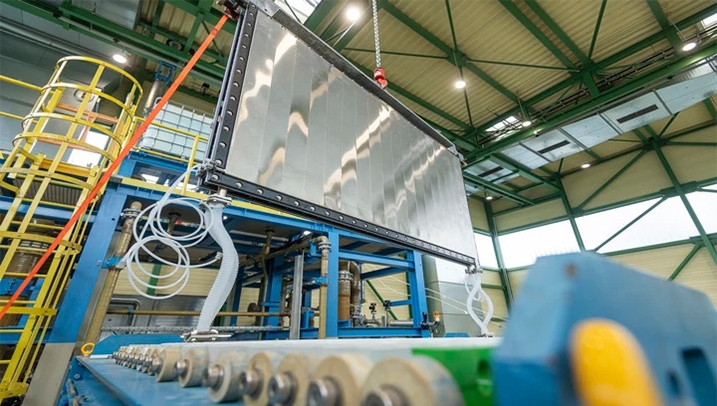 As it produces no emissions at the point of combustion, hydrogen is widely touted as a low-carbon solution for hard-to-abate sectors including heating and shipping. But, given that more than 90% of the world's hydrogen production is fossil-fuelled, a widespread transition to new, cleaner methods of production will be needed to deliver emissions benefits across the life-cycle.
As a swathe of green hydrogen projects progresses here in the UK, there has also been good news from the Netherlands, where Shell and ThyssenKrupp have signed papers for the development of a 200MW electrolysis facility at the Port of Rotterdam.
The facility is due to come online in 2024 and will source electricity from the 0.8GW Hollandse Kust Noord offshore wind farm, which is due to come online in 2023. Hydrogen produced at the plant will be made available to businesses in the transport and heavy industrial sectors. Shell's Energy and Chemicals Park Rotterdam will be one of the end-users of the hydrogen.
Image: ThyssenKrupp 
RESOURCES: Veolia announces plans for EV battery recycling centre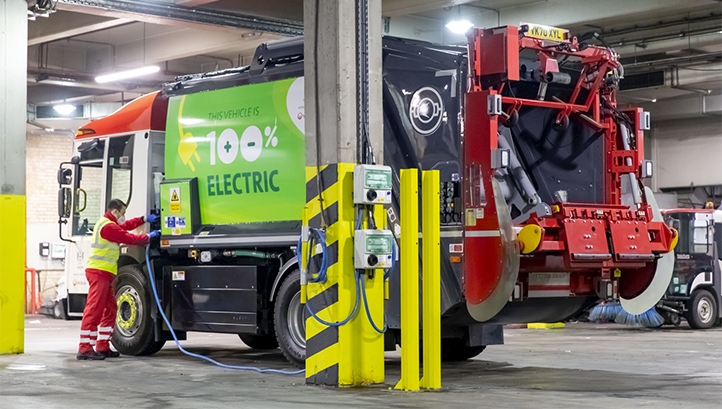 Research from organisations including the University of Birmingham has proven that the UK's electric vehicle (EV) stock is growing faster than recycling infrastructure, laying the foundations for a future resource challenge.  With the sale of new petrol and diesel cars set to be banned in the UK from 2030, the scale of the challenge is only set to grow.
It is welcome news, then, that waste and resource management giant Veolia has announced that it will develop plans for an EV battery recycling facility in Minworth, West Midlands. Veolia will draw up planning documents this year and hopes to bring the facility, which will have the capacity to process 20% of the EV batteries that reach the end of their working life each year, online in 2024.
The facility will discharge and dismantle batteries, before completing mechanical and chemical recycling processes to extract valuable materials like lithium, copper, nickel, cobalt and aluminium. These materials can then be used in the production of new batteries.
Veolia's senior executive vice-president for Northern Europe, Gavin Graveson, called the announcement "an important first step on the UK's journey to create an ethical and sustainable supply chain for batteries that will be increasingly necessary as we transition to a greener economy".
MOBILITY: TfL turns to digital twin tech in bid for net-zero tube system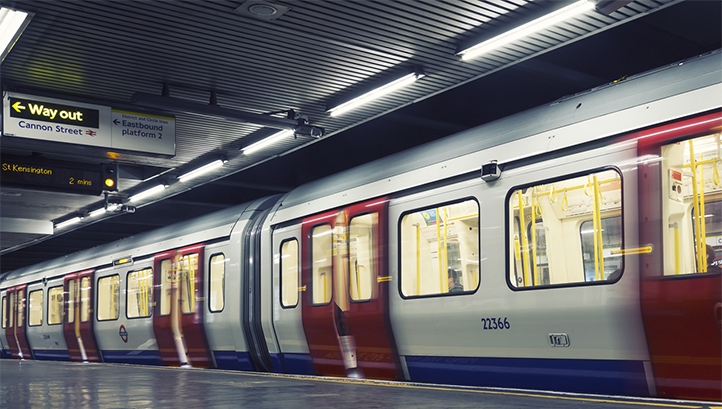 London Mayor Sadiq Khan had initially set a 2050 net-zero deadline for the capital, before the UK Government enshrined this in law as the national target. He has since pulled the timeline forward to 2030 for the city's direct operations.
Transport for London (TfL) has already implemented a string of changes to reduce emissions, including the deployment of hydrogen buses, vehicle-to-grid electric bus charging and using waste heat from the tube network for nearby homes.
Building on these projects, TfL has begun a project with digital twin start-up Spinview to improve digital monitoring of tube tracks and tunnels. The project will initially map and monitor the Picadilly Line, helping TfL improve data collection on factors including emissions, heat and noise. This data can be used to make targeted improvements and help it scope out underground outside of its usual engineering hours of 1 am through to 5 am.
The Picadilly Line was chosen as it is currently undergoing upgrades ahead of the arrival of a new fleet of trains, from 2025. The upgrades are expected to result in a 20% reduction in energy consumption and a 23% increase in the number of trains running during peak times.
Paul Judge, who is directing the upgrade project, said: "Not only will using digital-twin technology support the smarter, more efficient maintenance of the railway, it will also enable us to more accurately monitor environmental challenges such as carbon emissions, noise levels and heat as we strive to do more to lessen our carbon footprint and help tackle the climate emergency. This is another example of us working with a wide range of market innovators to stay at the forefront of technology."
THE BUILT ENVIRONMENT: 'Earthship' homes made from old tyres make waves
Amid the ongoing energy price crisis and in the wake of the Heat and Buildings Strategy publication, much has been said in recent weeks about how our homes are contributing to the climate crisis and, in some cases, negatively impacting our health and wellbeing.
It is timely, then, that LinkedIn this week featured a news item from editor Kelli Nguyen entitled 'this house is trash – and they're the future'. The feature highlights the rise and rise of Earthships – off-grid homes built using primarily recycled materials and natural materials, with onsite solar generation.
As well as minimizing the environmental impact of construction and materials, these homes are usually built to maximise energy efficiency, with features like insulation and passive lighting, heating and cooling. From small beginnings in New Mexico, the Earthship movement means these homes are popping up in locations across the world, from North America and the US to Malaysia, with some built to withstand extreme weather.
Image: Dominic Alves, CC BY-2.0. https://www.flickr.com/photos/dominicspics/3288484181
BUSINESS LEADERSHIP: The Body Shop and other brands urge rethink of new Bill that would criminalise protest in the UK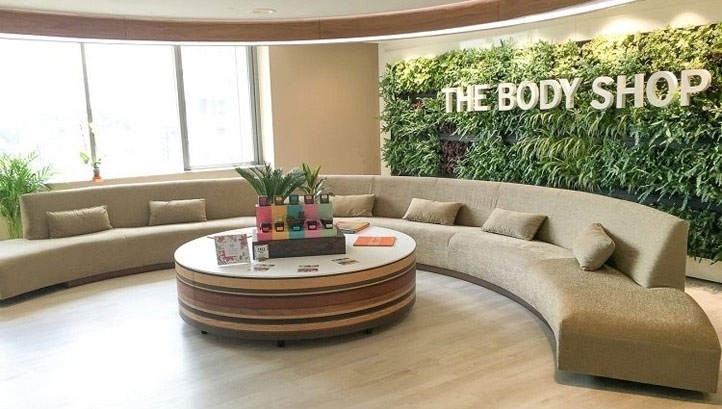 Just before Christmas, staff from beauty retailer The Body Shop, along with staff from other members of the 'Business Declares' initiative, marched to Parliament to demand a reconsideration of the Police, Crime, Sentencing and Courts Bill. The firm has this week co-signed a fresh letter to the UK Government with the same request, ahead of the Bill's third reading in the House of Lords this month.
The Bill has proven controversial among the UK's green economy as it would, if passed, dramatically tighten rules around peaceful protest. Potential prison sentences for protestors causing "serious annoyance", attaching themselves to objects or blocking road or rail infrastructure would be increased to one year. Sentences for those organizing protests which cause disruption would see potential sentences increased to ten years. There will also be new powers to prevent protestors, including green activists, from posting and conversing online – even if they do not have any prior convictions.
Other controversial inclusions are increased stop-and-search powers; a new offence of damage to memorials and statues, carrying a maximum ten-year prison sentence, and the right to confiscate the caravans of Travellers if they stop in places not specially designated.
The Government has been trying to push the Bill through by emphasizing popular inclusions, such as increased prison sentences for killers and other violent criminals, and plans to wipe historical convictions associated with homosexual activity from all UK citizens' criminal records.
The new letter from Businesses Stand Up has been signed by the likes of innocent Drinks, Pukka Herbs, Patagonia, Finisterre, Ben & Jerry's and Riverford as well as Ben and Jerry's, as well as former Unilever chief Paul Polman.
"Protest is proven to strengthen democracies and democracies, in turn, are proven to be good for business and society," the Body Shop said in a statement. "As business leaders, we will continue to speak out to defend and protect our rights, and the rights of our employees, customers and communities to safely participate in our proud tradition of activism. Kill the Bill."
Sarah George
© Faversham House Ltd 2023 edie news articles may be copied or forwarded for individual use only. No other reproduction or distribution is permitted without prior written consent.