Cornish lithium extraction and Arrival's e-bus: The best green innovations of January 2022
As January comes to a close, edie and our innovation partner Springwise have rounded up six of the best breakthrough technologies and carbon-cutting solutions which could accelerate climate action over the coming months and years.
---
Electric vehicle (EV) sales are expected to surge in 2022. Reflecting this, our first monthly round-up of the year features three innovations relates to EVs and the technology needed to support their roll-out. So far, the World Bank reports, charging infrastructure expansion is finally keeping pace with EV sales – but is the technology future-proof? Similarly, how will we secure access to lithium for all those EV batteries? The below innovations may help answer these questions.
Elsewhere, innovators are looking to nature to help mitigate climate change. Tree planting is a useful tool for sequestering carbon, but how can we leverage data to ensure reforestation and afforestation projects are as effective as possible? Finally, wind power is an energy source for the future. But will wind turbines ever—like solar panels—power individual homes? And how can we co-locate them with energy storage?
Read on to find out. 
Next-generation EV chargers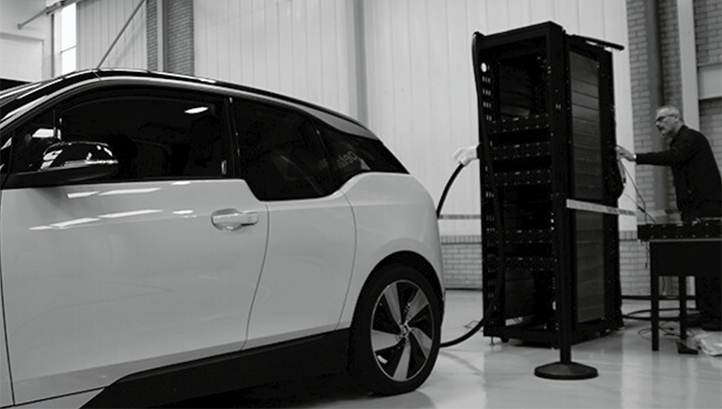 [Image: Petalite]
According to UK-based start-up Petalite, today's standard EV charging technology is not fit for the future. The company argues that, over time, the same technology that is used to charge mobile phones and laptops has been adapted piecemeal to fit the requirements of the EV industry.
As a result, existing chargers are difficult to scale and often suffer from reliability issues, regularly dropping out of use. This makes it less profitable for companies to invest in charging points while eroding trust among the public and adding to range anxiety.
In response, Petalite has developed new charging technology that is specifically designed for EVs. Its system moves past the 'full bridge' technologies usually seen in EV chargers. Petalite claims to be more reliable, longer-lasting (a 30-year working lifespan is touted), and can be scaled more easily. It is also more cost-effective to boot.
Battery-grade lithium extracted from granite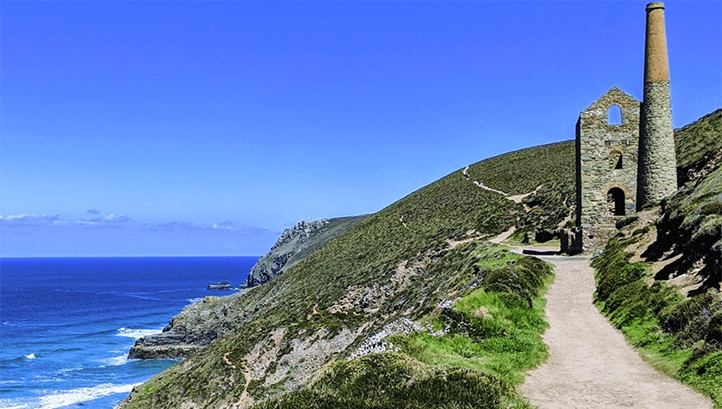 [Image: Danilo D'Agostina on Unsplash]
Most EV batteries are made using lithium. The demand for this silvery-white alkali metal will therefore be high in the coming decade as EVs become more popular.
European countries have not historically produced lithium and have therefore had to import it for use in electric vehicles. British Lithium is aiming to change this.
The company recently began producing lithium from its granite quarry in Cornwall, using a process that is more environmentally friendly than existing extraction methods. The method involved extracting concentrated lithium mica without chemicals, and is powered by 100% renewable electricity. The lithium mica concentrate can then be calcined using lime rather than acid, and purified to battery grade. At full capacity, the facility will produce 21,000 tonnes of lithium per year.
Arrival's all-electric bus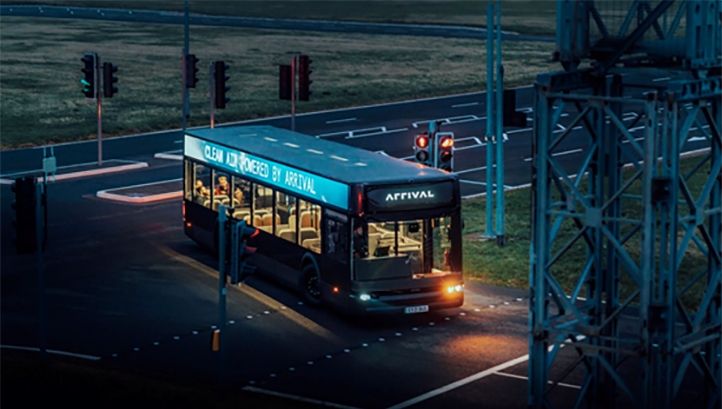 [Image: Arrival]
Urban centres are often hotspots for poor air quality. This, in addition to the need for reductions in greenhouse gas emissions, makes clean public transport solutions essential. 
Now, UK electric vehicle producer Arrival has developed an all-electric, modular bus – a customisable, zero-emissions transport option for cities looking to improve their green credentials.
Arrival has been testing the bus at a dedicated facility, and the company plans to submit its application for UK certification in early 2022. Public road trials will commence shortly afterwards. This story was previously featured in the 9 January edition of edie's Sustainability Success Stories of the Week.
Digital forest marketplaces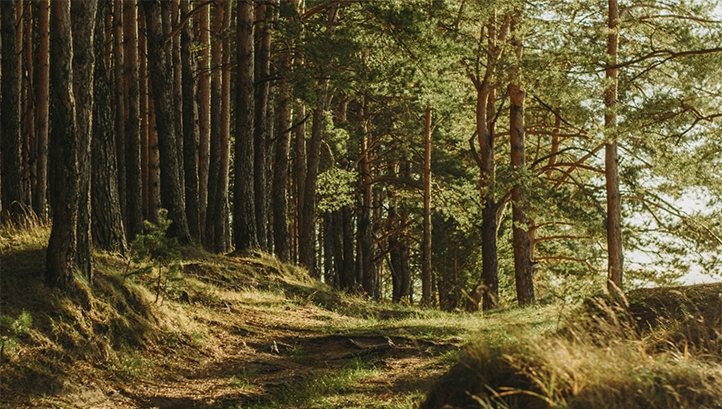 [Image: Irina Iriser on Unsplash]
It is widely known that forests are able to sequester large amounts of carbon. But according to Swiss venture studio Brainforest, the market still needs further development if the full benefits of forests are to be realised – and issues with credibility dealt with as the global market for nature-based solutions scales up.
Xilva, the studio's first venture, is developing a global digital marketplace for forests. The platform will serve as a 'one-stop hub' that facilitates the entire forest investment process. By providing information on a wide range of factors such as biodiversity, social impact, clean water, and timber harvesting, Xilva will make it easier to assess potential forest investments.
Ecosystem Value Association, another Brainforest venture, aims to create a climate standard that generates carbon credits for German forests. 
Wind turbine walls for homes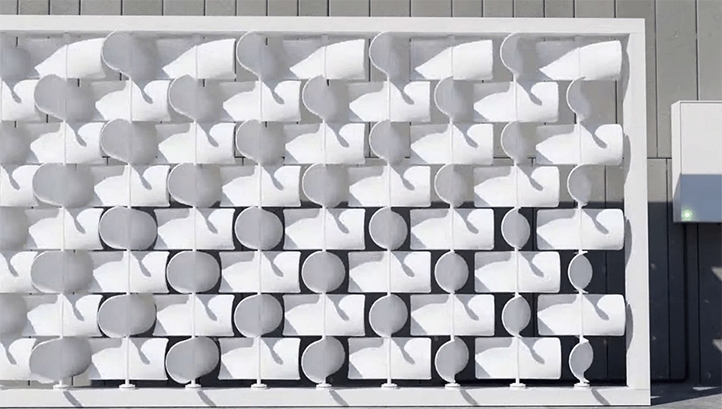 [Photo source: Joe Doucet]
Wind power is on the rise. But unlike solar panels, wind turbines are rarely installed in private homes. Traditional turbines are unsightly and obtrusive, making them impractical.
To overcome this, a US-based designer has created a wind turbine 'wall' that is intended to be as inconspicuous and simple to use as possible. The installation is customisable so that users can find the perfect size and shape for their space. 
The turbine wall's creator, Joe Doucet, claims it is capable of producing more than 10,000 kilowatt-hours per year — an amount of energy that is enough to power a typical family home.
Seawater energy storage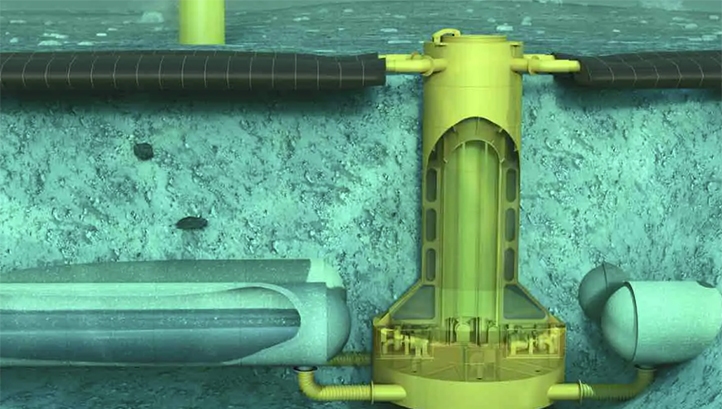 [Photo source: Ocean Grazer]
The Consumer Electronics Show (CES), which returned as a face-to-face event in Las Vegas at the start of January, played host to an array of great innovations which could play a role in the transition to a net-zero world. 
One of these innovations, from Dutch start-up Ocean Grazer, could help to overcome the challenge of intermittent generation at offshore wind farms. The firm has envisioned a new kind of battery in which energy could be stored in seawater, contained in packs, until it is needed. The so-called "ocean battery" relies on massive flexible pouches on the seabed. When power is needed, the pressure of the ocean can squeeze the water through the system on the seafloor, turning the turbines and generating more electricity.
Pressure-based energy storage has already been around for more than 100 years in the form of pumped storage hydropower at hydroelectric dams.
Sign up to the Springwise Sustainable Source newsletter to receive a bi-weekly curation of green innovations, or contact the Re_Set consultancy team to learn how innovation could help accelerate your business.
edie Staff and Springwise staff
© Faversham House Ltd 2023 edie news articles may be copied or forwarded for individual use only. No other reproduction or distribution is permitted without prior written consent.