Daimler's €1bn green bond and Tesco's fight against food waste: The sustainability success stories of the week
As part of our Mission Possible campaign, edie brings you this weekly round-up of five of the best sustainability success stories of the week from across the globe.
---
Published every week, this series charts how businesses and sustainability professionals are working to achieve their 'Mission Possible' across the campaign's five key pillars – energy, resources, infrastructure, mobility and business leadership.
Despite the economic shockwaves being felt globally as a result of the coronavirus pandemic, projects and initiatives which empower businesses to play their part in achieving a sustainable future, today, are continuing to launch and scale-up. 
ENERGY: Ground broken at innovative gravity-based energy storage project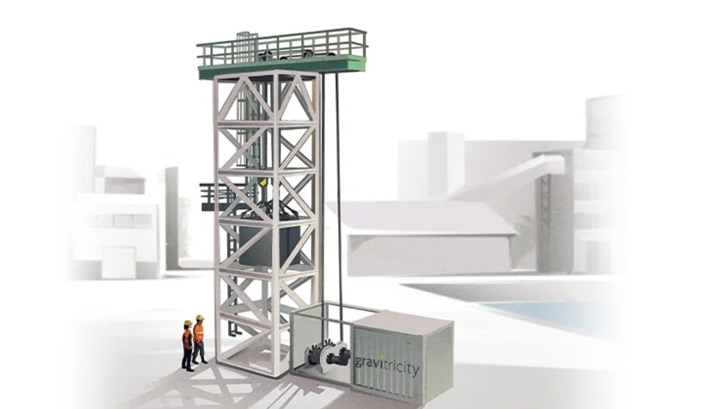 Back in May, edie covered the news that a land rental agreement had been signed to create a demonstrator project transforming disused mines near Edinburgh into gravity-based energy storage systems. Now Gravitricity, the firm behind the project, has announced that ground has been broken at the project. This means that it will become operational in early 2021, with minimal Covid-19-related delays.
The system works by utilising and raising a range of weights totalling up to 12,000 tonnes that are suspended in deep mine shafts. Electrical power can be absorbed or generated by raising or lowering the weight. Initially, two 25-tonne weights will be used, resulting in a capacity of 250kW. Gravitricity is then hoping to scale up and create a 4MW project.
"We've calculated that we can go from zero to full power in less than a second – which can be extremely valuable in the frequency response and back-up power markets," the project's lead engineer Miles Franklin said.
Innovate UK provided £640,000 to support the demonstrator and a further £1.5m was raised through a crowdfunding campaign.
RESOURCES: Hubbub and Tesco team up to tackle household food waste
Food waste from households accounts for the vast majority of the amount generated annually in the UK, according to WRAP. However, the volume wasted has gradually decreased since 2007 due to action from retailers and government-funded food waste prevention schemes.
In a bid to accelerate progress, and, in light of the fact that lockdown has made many Brits more aware of the food they waste at home, Tesco has partnered with Hubbub to trial a variety of interventions at homes across the UK. The partnership will see 55 households measuring their food waste daily before and after assistance is provided by the supermarket and charity. Interventions offered will range from meal planning advice to chef-led cookery lessons which use leftovers as key ingredients.
Hubbub and Tesco are emphasising the financial implications of food waste, in addition to its environmental impact. Previous research from the charity found that the average family of four bins £60 worth of groceries every month.
MOBILITY: Crown Commercial Services partners with EDF for EV charging infrastructure roll-out
At the 2020 Budget, Chancellor Rishi Sunak unveiled the government's ambition to ensure that electric vehicle (EV) drivers are never more than 30 miles away from a charging point by the end of this Parliament. Now, Crown Commercial Services, the agency which procures goods and services for many public sector bodies, has signed a contract with EDF to complete its EV charging point roll-out.
Under the agreement, charging infrastructure will be created for staff use at locations such as hospitals, central government departments and the headquarters of local authorities. This will help public sector bodies to electrify their own fleets. Chargers will also be made available to the general public in off-street car parks and on the streets in busy residential areas.  
EDF already provides Crown Commercial Services with low-carbon electricity and has worked with Cornwall Partnership NHS Foundation Trust to deliver an EV infrastructure scheme, so it is hoped that the introduction of the new contract will be seamless.
THE BUILT ENVIRONMENT: Mace appointed developer for London's next 'smart, green' office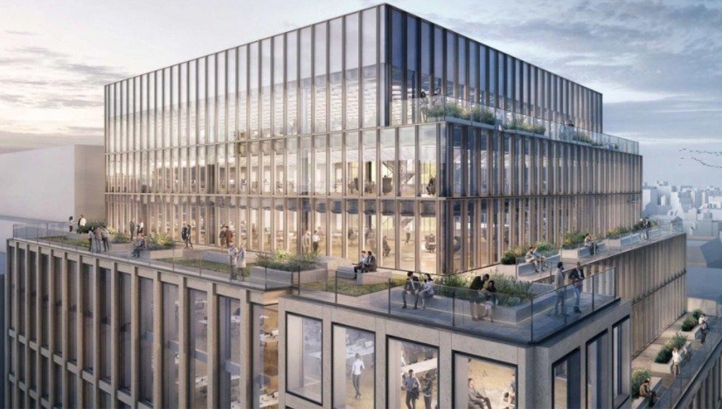 With just 30% of office-based workers in the UK visiting their workplace five days a week after lockdown, many question marks remain as to what the future of office life in London will look like. But, in light of the 2050 net-zero target, many developers are betting that it will be green. Landsec recently unveiled plans for a net-zero office block in Southwark, while Bywater Properties is targeting the capital's first 'carbon-negative' office in Vauxhall.
Building on this trend, Mace has been appointed to deliver an 11-storey office in Farringdon whose design has been rated BREEAM 'Outstanding'. Located near the Crossrail station project, 33 Charterhouse Street is expected to be completed in late 2022. Mace will use low-carbon concrete to minimise the project's embodied carbon. As for operational emissions, the building will be connected to a district energy network for both heating and cooling and will be fitted with a green roof, solar panels and 'smart' energy management system.
The announcement comes shortly after new research backed by the UK Green Building Council quantified the business benefits of nature-based solutions like green roofs, which it found could cut the energy consumption of an office by an average of 7%.
BUSINESS LEADERSHIP: Daimler makes green bond debut with €1bn offering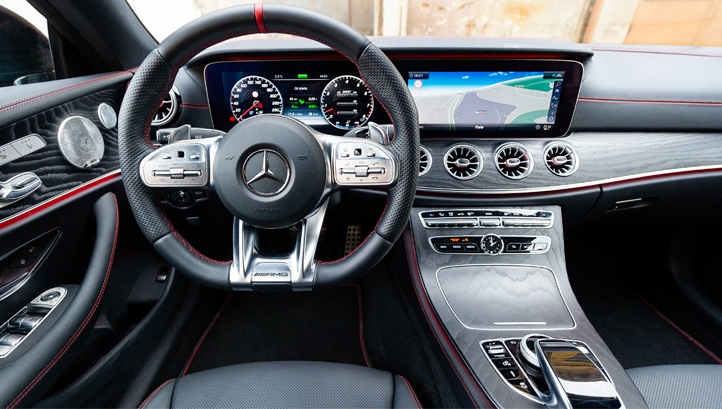 Despite a shaky start to the year, the global green bond market has recovered rapidly from the impacts of Covid-19. The global issuance of sustainable and green bonds totalled a record $99.9bn (£75.5bn) in the second quarter of 2020, according to analysis from Moody's. Since then, major green bonds have been priced by the likes of Alphabet Inc and Visa.
This week saw Mercedes-Benz's parent company Daimler make its first foray into the green finance market with a €1bn offering with a ten-year term. More than half of the proceeds will be allocated to activities designed to decarbonise Daimler's vehicles, such as upgrades to manufacturing lines and the creation of new facilities making EVs. Mercedes-Benz is notably aiming to become a zero-carbon business by 2040 and will have a portfolio of five pure EVs and 20 plug-in hybrids by the end of 2020.
BBVA, BNP Paribas, Commerzbank, Crédit Agricole, SEB and Unicredit arranged the issuance of the bond, which was more than four times oversubscribed at its launch on Thursday (3 September). An update on the activities financed by the bond will be published in the third quarter of 2021.
"CO2-neutral mobility and production is a clear goal and an integral part of our sustainable business strategy," Daimler board member Harald Wilhelm said. "The strong demand for our green bond demonstrates attractive conditions as well as the confidence of investors in our strategy."
 Sarah George
© Faversham House Ltd 2023 edie news articles may be copied or forwarded for individual use only. No other reproduction or distribution is permitted without prior written consent.