Everything you may have missed: The sustainability success stories of the UN Climate Summit
As the week of the UN's Climate Action Summit in New York draws to a close, edie highlights the numerous new green commitments, events and announcements made by businesses.
---
On Monday (23 November), world leaders, business representatives, thought leaders and green campaigners made their way to New York for the UN's Climate Action Summit, where businesses and nations were urged by the body to set out their plans for aligning with the Paris Agreement's 1.5C trajectory.
While mainstream media has honed in on two happenings during the summit – namely Greta Thunberg's impassioned speech, unofficially entitled "How Dare You", and the IPCC's landmark report on oceans and the cryosphere – the event actually spurred the creation of 22,470 "actions", ranging from long-term policy alterations and ongoing partnerships to immediate business changes.
In this special edition of our weekly Mission Possible round-up, edie charts how businesses and sustainability professionals are working to achieve a more sustainable future across the campaign's five key pillars – energy, resources, mobility, built environment and business leadership – while rounding up all the announcements you may have missed.
Some of these announcements were made in New York, and others coincided with the Summit either by chance or through planning – but all are empowering businesses to achieve a sustainable future, today.
ENERGY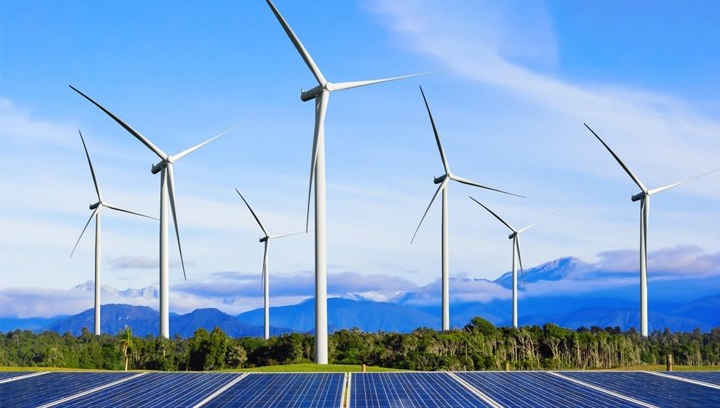 The number of companies signed up to The Climate Group's RE100 initiative surpassed 200, with firms having joined at the summit including Target, Deutsche Telekom and JCDecaux.
Existing RE100 member Unilever celebrated all its buildings across Africa, Asia, Europe, Latin America and North America becoming powered by 100% renewable electricity.
The Climate Group also garnered a string of new sign-ups for its energy productivity initiative, EP100. New members include JLL UK, Bennetts Associates, Kingspan and Multiplex.
Microsoft signed a long-term power purchase agreement (PPA) with Engie, which will see it source power from a 200MW wind farm and 200MW solar centre. Both facilities are US-based and due to come online during 2021.
Signify's chief executive Eric Randolat used his platform at the Summit to encourage other companies to join the Three Percent Club. Club members strive to boost their energy efficiency by 3% each year and pledge to lobby for better energy efficiency policies.
Xbox, PlayStation and Nintendo were among the 21 gaming giants to co-found the 'Playing for the Planet' alliance. The initiative is aimed at making consoles and other hardware more energy-efficient and to decarbonise the processes associated with producing devices and software. Collectively, the companies are targeting a carbon reduction of 30 million tonnes by 2030, to be accounted for both by their own operations and in the supply chain and consumer use phase.
RESOURCES
The Ellen MacArthur group published a landmark report outlining how circular economy models can contribute to the net-zero transition. It details how 55% of global emissions can be tackled by decarbonising electricity, heating, cooling and transport, but that resource management is key to dealing with the remaining 45%.
Carlsberg Group completed the installation of new water efficiency measures at its brewery in Frederica, Denmark. The technologies are set to halve water used per hectolitre of beer produced, by enabling 90% of all process water to be reused. If successful, this model could be replicated across its other breweries.
Budweiser Brewing Group UK and Ireland vowed to remove all plastic rings from its multipacks by the end of 2020, replacing them with paperboard 'clips' and boxes. Combined with its efforts to reduce shrinkwrap use, the company believes the move will reduce its annual plastics output by 850 tonnes.
WRAP published the first annual update on its Food Waste Reduction Roadmap, revealing that the 121 business signatories providing evidence on progress collectively mitigated the wastage of 53,000 tonnes of food, valued at £85m, over the past 12 months.
In related news, pub chain and brewer Greene King signed the UK Government's 'Step Up to the Plate' pledge to halve food waste by 2030.
Asda eliminated non-recyclable packaging from its own-brand range of fresh ready meals and switched the plastic trays on its Aberdeen Angus streak range to recyclable cardboard alternatives.
Tefal partnered with Sainsbury's to launch a recycling scheme for cookware. Under the scheme, all Sainsbury's stores will offer take-back services until October 15. Tefal additionally launched a range of pots and pans using 100% recycled aluminium.
Packaging giant DS Smith announced that it is now recycling more packaging each year than it produces.
MOBILITY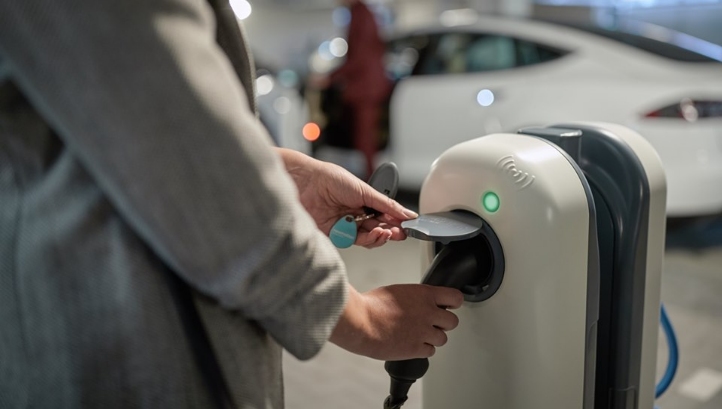 The Climate Group's EV100 initiative, aimed at making electric vehicles (EVs) the "new normal" for business fleets by 2030, experienced several sign-ups. Firms to have joined during the summit are Genentech, VMWare, Bounce, Iberdrola, Takashimaya and Novo Nordisk.
A group of EV charging network providers signed a letter of intent aimed at joining up communications and access models in the UK, in order to make EV charging easier for members of the public. Signatories Allego, EVBox and NewMotion agreed that motorists should only need one subscription to access all of their services – a move supported by Chargemap, ChargePoint, Charge4Europe, Engenie, Franklin Energy and Travelcard.
Allstar has launched a new fuel payment card that allows businesses to purchase EV charging for their company fleets. Engenie is one of the first networks to sign up to this and under this service, businesses are opened up to Engenie's rapid and convenient charging network.
British electric carmaker Tevva was among the founding members of the UN's new Transport Decarbonisation Alliance (TDA). TDA members have committed to work with governments and the transport industry to support the economic, behavioural and policy changes needed to decarbonise the world's transport stock in line with the Paris Agreement.
London began assessing the results of its Car Free Day. On 22 September, 27km of roads were closed, as part of Mayor Sadiq Khan's drive to tackle air pollution and ensure that 80% of trips around London are made via public transport, by bike or on foot by 2041. Early estimates revealed that air pollution in some areas fell by up to 60% during the Car Free Day period. 
THE BUILT ENVIRONMENT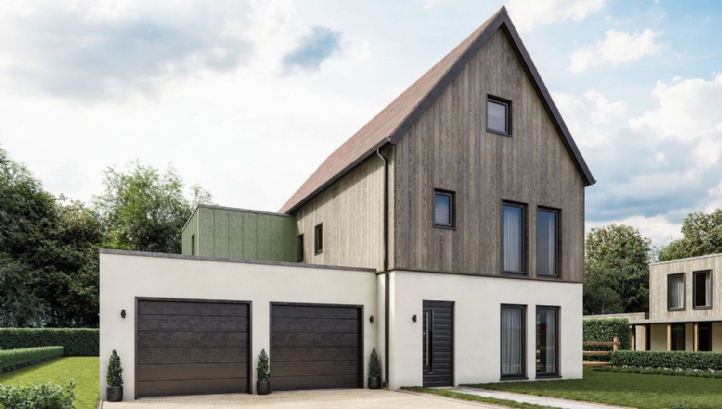 All new signatories to The Climate Group's EP100 chose the initiative's pathway on decarbonising buildings. This will require them to achieve net-zero operational carbon.
The World Green Building Council published a new report outlining how companies within the built environment sector can reach net-zero embodied carbon by mid-century. Speaking exclusively to edie, the body's chief executive Cristina Gamboa said that the report acts as a market signal for how companies within the built environment sector should act – and that there were opportunities and risks based on the actions of corporates.
Developer Ssassy Property received Bioregional's One Planet Living certification for its Springfield Meadows site in Oxfordshire. Both the construction and operation of the development are stated to be net-zero carbon.
BUSINESS LEADERSHIP
The summit began with 87 major corporates, with a combined global market capitalisation of $2.3trn, commit to setting approved 1.5C science-based targets within the next 24 months. Convened by the We Mean Business Coalition, the group includes the likes of L'Oreal, Inter Ikea Group and Nestle.
And a handful of companies, including French sporting goods retailer Decathlon and food service giant Sodexo, celebrated the approval of their 1.5C goals by the Science Based Targets initiative (SBTi).
Nine major companies co-founded a new UN-led pledge aimed at creating a "just" low carbon transition, prioritising decent jobs and social wellbeing. The companies collectively committed to ensuring that more than 230,000 direct employees and all of the workers in their supply chains will have jobs that are "green, fair, decent and inclusive".
The 'Business Avengers' – a new group of 17 companies working to make 2020 a year of rapid and ambitious action on the Sustainable Development Goals (SDG) agenda – assembled for the first time. The companies involved are Arm, Avanti Communications, The Coca-Cola Company, Commvault, Diageo, Google.org, Mars Inc, Mastercard, Microsoft Corp., Nike, RB, SAP, Salesforce.com, Salesforce.org and Unilever.
Unilever-owned soap brand Lifebuoy announced a new partnership with non-profit The Power of Nutrition, aimed at improving the lives of 2.7 million women and children in India by 2021. The partnership will focus on education, infrastructure and behavioural change in the fields of food and water access and sanitation.
HP unveiled plans to invest $11m in forest restoration, protection and management, in partnership with WWF. The funding is set to benefit 200,000 acres of forest.
Sarah George
© Faversham House Ltd 2023 edie news articles may be copied or forwarded for individual use only. No other reproduction or distribution is permitted without prior written consent.