Hydrogen for heavy industry and autonomous transport 'pods': The best green innovations of 2021
After a slump in investment and supply chain challenges in some areas during 2020, the cleantech space seems to be truly exiting crisis management mode. The backdrop of COP26 and...
---
After a slump in investment and supply chain challenges in some areas during 2020, the cleantech space seems to be truly exiting crisis management mode. The backdrop of COP26 and the growing global net-zero movement has provided fertile ground for developing and scaling technologies that can accelerate decarbonisation, reduce waste and restore ecosystems. 
With this in mind, edie this year forged a new partnership with leading global innovation platform Springwise to showcase and support the latest climate innovations and emerging technologies through our content and events.
This partnership has been bringing you monthly round-ups of key cleantech stories, as well as exclusive events, webinars, blogs and much more. 
As we begin to wrap up for the festive break, we've taken the time to recap on some of this year's biggest cleantech stories. Here, in this round-up powered by Springwise, the edie editorial team have pulled out nine of the technologies behind the year's biggest headlines in this space. 
Autonomous electric transport 'pods'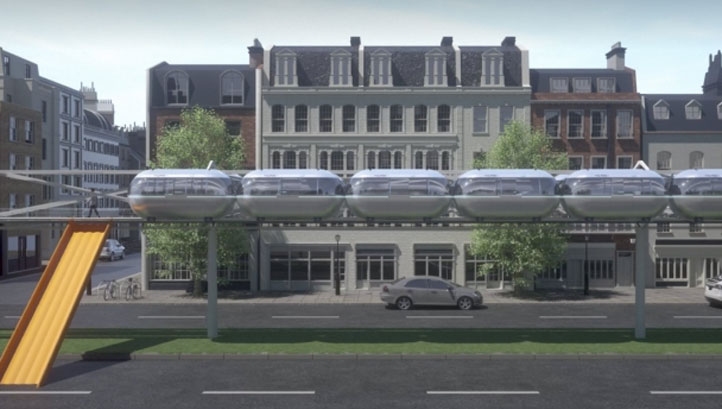 As we are aware, electric vehicles (EVs) alone will not decarbonise road transport at the scale and pace needed while also solving other environmental and social issues; modal shift will be needed, and this means ensuring that people can access safe, affordable low-carbon public transport.
An innovative move in this space is the development of autonomous electric pods that can travel on road and rail. UK-based startup Urban.MASS has designed this technology, called floc, and announced in October plans to open the first operational system in 2025 at the National Railway Museum.
The pods can join together to form trains or they can be used individually, opening up possibilities for on-demand ride-hailing services as well as timetabled services. As well as saving carbon and congestion, the technology could save time, with its designers claiming that it costs 50% less than conventional urban rail and that it can be deployed in half the time.
Urban.MASS is hoping to host mass transit networks using floc technology in at least ten cities by 2030. Kampala, Uganda, is expected to host the world's first city-scale project, with the Ugandan Government having already confirmed support.
Rapid electric charging 'forecourts'
Improvements in battery technologies, charging infrastructure and charging technologies all mean that range anxiety is gradually becoming less of a barrier to EV adoption. And, in the UK, while car sales have slumped amid the pandemic and the fuel price increase, EV sales have gone from strength to strength. It would, therefore, be remiss not to include an EV charging innovation in this roundup.
After opening its first electric forecourt in Braintree, Essex, in December 2020, Gridserve recently started construction at two similar facilities in Norwich and at Gatwick Airport.
The Gatwick location is due to open in autumn 2022, adjacent to the M23, off the Ring Road South approach to the airport's South Terminal. It will host 36 rapid EV charging points which can add up to 100 miles of range in 10 minutes, depending on the vehicle model. The Norwich location will host 34 charging points with this same technology.
As well as charging facilities, the forecourts host retailers and waiting spaces for customers. They are powered by 100% renewable electricity, self-generated by Gridserve at its portfolio of solar farms and onsite solar arrays. Gridserve is investing in grid-scale solar farms to match every kW of charge with equivalent generation, where electricity cannot be directly sent from PV panels to chargers. 
More broadly, Gridserve is planning 100 electric forecourts and smaller electric hubs by 2026.
Dissolving 'skyscrapers' that restore forests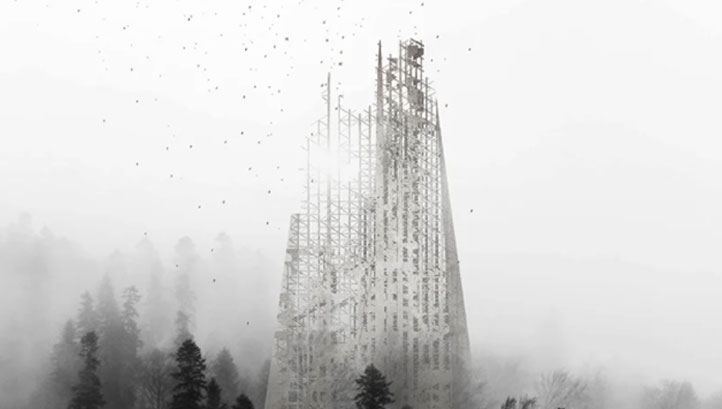 Nature restoration and nature-based climate solutions have been steadily c limbing up the agenda in the run-up to the UN's 15th biodiversity COP. The monthly edie and Springwise roundup has previously featured solutions in this space, including bio-based pesticides and virtual fences for protected areas.
A really interesting innovation in this space is a skyscraper-like structure that gradually disperses seeds and soil nutrients across degraded forests. Called 'Regenera', the innovation has been developed by Italian architect Alberto Roncelli. It consists of a bio-based and biodegradable structure featuring pockets of soil, seeds and nutrients that disperse through wind and time. The idea is that scientists could use the structure as a hub to work in the early months after installation. As the structure degrades, they would need to leave, and it is hoped that larger plants and animals would then be attracted to the remaining part of the Regenera.
The Regenera has not yet been tested at its full scale in a real-world environment. Roncelli is hoping to collaborate with scientists, farmers and local groups to bring the first trials to areas hit by wildfires.
Image: Alberto Roncelli
Hydrogen-powered steel and cement factories
At COP26, there were many quips about the sheer number of times hydrogen was mentioned. Hydrogen has risen up the policy agenda in recent times, as the growing global net-zero movement has accelerated the push for solutions to reach hard-to-abate sectors including heavy industrials.
The edie team has covered many hydrogen innovation stories in 2021, including projects to do with home heating, transport fuels and retrofitting or creating new distilleries and industrial plants.
To this latter point, Hanson UK announced in February that it has installed a renewable hydrogen generation unit at one of its facilities near Swansea, Wales. The green hydrogen is being trialled to generate heat at the firm's Regen ground granulated blast-furnace slag (GGBS) plant. Cement is notably the source of around 1.5% of the UK's annual carbon emissions so decarbonising its heat will be important in meeting climate goals.
Elsewhere, hydrogen is also receiving strong uptake in the metals space. October saw BMW Group announcing plans to begin sourcing steel produced using fossil-fuel-free methods from 2025, claiming that the material produces up to 95% less emissions on a lifecycle basis. BMW Is working with Swedish startup H2 Green Steel, which is buildings its first commercial-scale steel production site in Norrbotten, northern Sweden, to procure the steel.
Image: Hanson UK
Next-gen electrolysers
Hydrogen is not a silver bullet solution in and of itself. More than 95% of the hydrogen produced globally uses fossil fuels, and, because the green and blue hydrogen markets are small at present, costs are high.
There has, since the second half of 2020, been an increased appetite for collaboration on next-generation electrolysers development and for scaling up the sector.  December 2020 saw the launch of the Green Hydrogen Catapult, which has a mission to increase the world's green hydrogen production fifty-fold by 2026 – in a move members claim will halve costs. Business members of the Catapult include Iberdrola, Ørsted, ACWA Power, CWP Renewables, Envision, Yara, and Snam.
In the UK specifically, modern electrolyser projects are being planned for locations including Shoreham Port, the Whitelee onshore wind farm, Carrington and the Port of Cromarty Firth.
Small modular nuclear reactors
Nuclear is regarded by many as a key part of decarbonising the energy system while avoiding the intermittency of renewable generation, thus providing energy security. However, large-scale plants are expensive to design and construct and also come with considerations about their impact on nature and society for local communities.
The UK Government's approach this year has, therefore, been to support small modular nuclear reactors (SMRs) to help bridge some of the impending nuclear generation gap; almost half of the nation's capacity is set to be retired by 2025.
November saw the confirmation of a government funding pot of £210m to assist the development of SMRs, that should also be backed by more than £250m in private sector investment. The reactors will be built by Rolls Royce, which has stated that each of its SMRs could be capable of powering one million homes.
The government has pledged to allocate a total of £525m in nuclear through the Ten Point Plan, so we will be watching this space in 2022 for more information on priority innovations.
Image: Rolls Royce
Urban wind turbines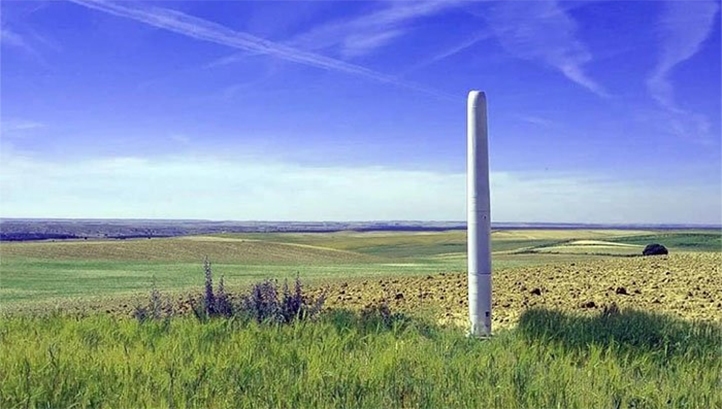 By the end of the year, a record 290GW of renewable energy generation capacity will have come online, according to the International Energy Agency (IEA). 
And, as well as promising developments in deploying large-scale wind and solar farms, innovations are also coming to market that could make small-scale generation – and generation in urban settings – simpler.
Vortex's bladeless wind turbines may have been the subject of several internet memes but are a promising solution for developing wind in urban or residential areas. Each cylindrical turbine is three metres tall and is fixed vertically into the ground on deep foundations and set up with an elastic rod, enabling it to generate electricity by swaying.
The turbines are still in the testing phase and the manufacturing process needs to be industrialised before they are launched in the consumer market.
Also in this space, Welsh cleantech start-up Crossflow Energy – a spin-out from Swansea University – this year commercialised mobile phone masts with a built-in transverse axis wind turbine which can capture wind energy at a range of wind speeds. 
Air-cleaning algae solar panels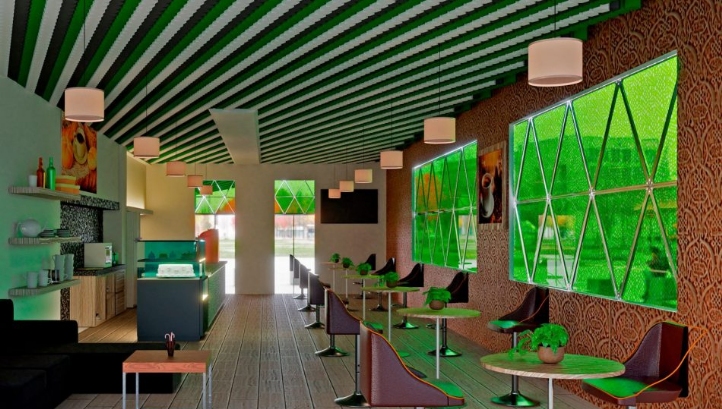 Over the years, researchers have repeatedly sought to use the photosynthesis of plants to boost the efficiency of solar panels, and these technologies have regularly featured in edie's green innovation round-ups.
A promising development in this space comes from Mexican biotech researchers Adan Ramirez Sanches, who has worked with GreenFluidics patented a solar film made out of microalgae and carbon nanoparticles. The material is able to absorb pollutants while generating solar electricity. It is suitable for installation on any flat surface which gets sun exposure, including windows and roofs.
Another environmental benefit of the material is that it can be biodegraded at the end of its working life, mitigating issues regarding recycling and disposal associated with traditional solar panels.
E-methanol shipping vessels
After announcing plans to operate a small carbon-neutral vessel by 2023, Danish shipping giant AP Moller-Maersk ordered eight large ocean-going container vessels capable of running on 'green' e-methanol this August.
The new vessels will replace old ships which have reached the end-of-life stage and are being decommissioned between now and the first quarter of 2024. They are being provided by Hyundai Heavy Industries and will be able to run on 100% e-methanol or using a dual-fuel mode. In dual-fuel mode, conventional low-sulfur fuel is used as well as methanol.
Maersk will source some of the e-methanol from European Energy subsidiary Reintegrate, which is planning to open a plant that will produce 10,000 tonnes of the fuel in 2023. The plant will produce methanol using green hydrogen and CO2 from bio-based sources, in processes powered by solar electricity.
Bodies such as the Global Maritime Forum and World Economic Forum are foreseeing that a mix of technologies will be needed for low-carbon shipping, including hydrogen, ammonia, methanol and electrification. The UK, as COP26 host, has been calling for the global maritime sector to agree on an "absolute zero" emissions target by 2050, so it is not over-reliant on offsetting. 
edie Staff and Springwise
© Faversham House Ltd 2023 edie news articles may be copied or forwarded for individual use only. No other reproduction or distribution is permitted without prior written consent.