Hydrogen fuel cell partnerships and new government funding for UK tidal: The sustainability success stories of the week
As part of our Mission Possible campaign, edie brings you this weekly round-up of five of the best sustainable business success stories of the week from across the globe.
---
Published every week, this series charts how businesses and sustainability professionals are working to achieve their 'Mission Possible' across the campaign's five key pillars – energy, resources, infrastructure, mobility and business leadership.
As the dust settles on COP26 COP26, businesses are keen to show that they can turn environmental ambitions into actions – potentially moving further and faster than national governments. Here, we round up five positive sustainability stories from this week. 
ENERGY: UK's tidal sector to receive £20m annually through CfD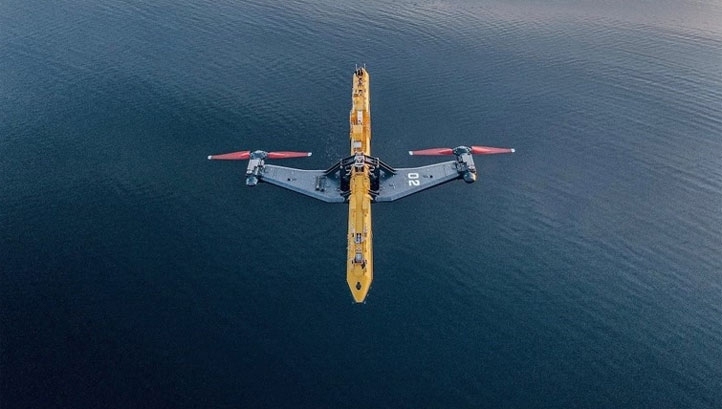 For the first time in the history of the UK Government's Contracts for Difference (CfD) scheme, the marine energy sector has received ring-fenced funding. It was announced on Thursday (25 November) that £20m will be provided annually going forward, from the fourth allocation round onwards.
The allocation round will open next month. Trade bodies and companies across the sector had been campaigning to secure the funding, claiming that, without it, the sector's future prosperity would be at risk.
Earlier this year, an edition of this weekly feature included news that a tidal turbine located in Orkney – badged as the world's most powerful – began generating power.
"This dedicated backing for tidal stream power is opening up a new chapter for Britain's coastal communities and advancing the possibilities for Britain's marine energy sector to play a significant role in delivering the UK's green industrial revolution," said Energy Minister Greg Hands.
RESOURCES: Bristol marks Black Friday with electronics take-back and redistribution scheme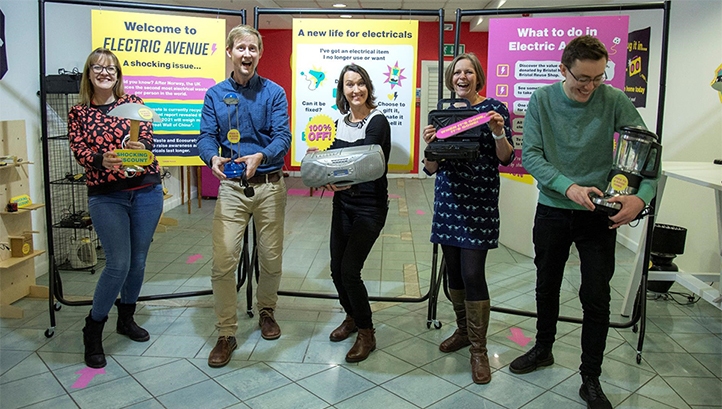 November 26 marked Black Friday – arguably the biggest shopping day of the year in the US and UK. Recent times have seen far greater scrutiny placed on the environmental impact of the occasion, including increased levels of waste and packaging, and emissions from delivering next-day parcels.
Offering an alternative, environmental charity Hubbub has partnered with Bristol Waste Company and Ecosurety to run a pop-up shop in Bristol, where they can donate working electronic items ready for repair and redistribution. As an incentive, a £50 voucher, which can be put towards a different item from the scheme, is on offer as part of a prize draw.
The scheme is called Electric Avenue and will run through to Sunday 5 December. Its aim is to highlight the fact that the UK produces the second-highest level of e-waste per person, per year (Norway comes in at first), despite the fact that these items still have value.
"Whilst it's easy to be lured by Black Friday deals, our electrifying new pop-up shop aims to challenge the need to buy brand new and shines a spotlight on the value of electrical items that are often disposed of when they're no longer needed," said Hubbub's co-founder Gavin Ellis.
MOBILITY: Johnson Matthey extends hydrogen fuel cell partnership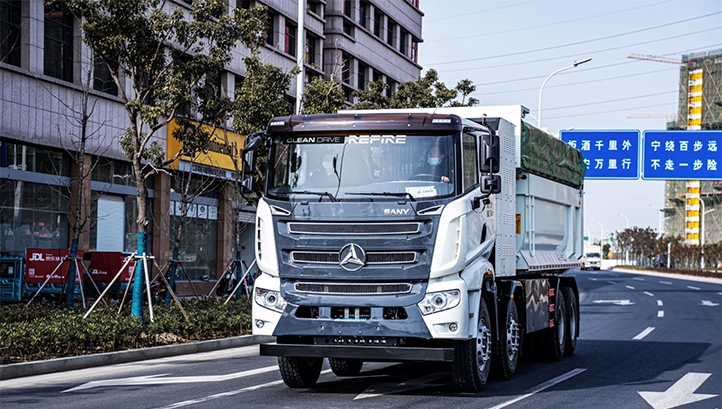 Last year, British chemicals and technologies firm Johnson Matthey (JM) partnered with Chinese fuel cell firm REFIRE to help accelerate the uptake of hydrogen-fuel-cell-powered heavy vehicles.
JM this week announced plans to extend that collaboration and confirmed that 170 zero-emission HGVs have been deployed in China as a result of the project. JM provides membrane electrode assemblies (MEAs), a performance-driving component, to REFIRE. In turn, REFIRE produces fuel cell systems that are integrated into JM's fleet and those of its customers.
A further 110 vehicles resulting from the partnership will be deployed "in the coming months", JM said. In total, REFIRE has delivered more than 2,700 HGVs with fuel cell technology to commercial customers – representing about 40% of China's overall stock.
JM's managing director Jo Godden said:  "With their long range, low weight, and fast refuelling, it is becoming evident that FCEVs are ideally suited to decarbonising logistics and mass transit transportation.
"To deliver these applications at scale, we have focused our efforts on optimising the critical fuel cell components to improve power output and efficiency in the stack. This is where the lab meets the road."
THE BUILT ENVIRONMENT: Ban on dark roofs planned in New South Wales, Australia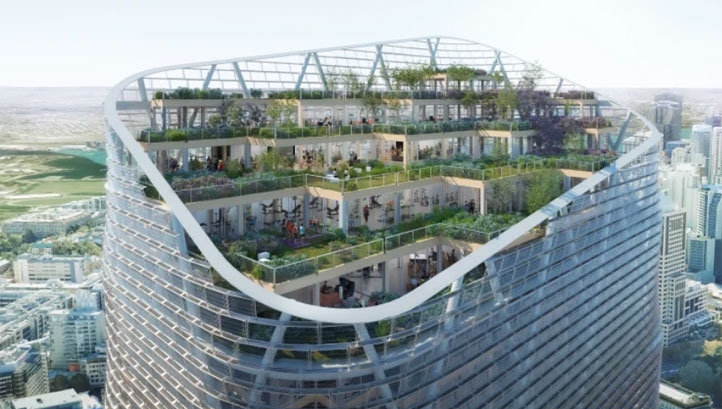 When cities are built in a way that replaces natural land cover with dark, dense buildings, pavements and other structures, heat is absorbed. Global heating is, therefore, being felt more acutely in some urban areas than the rest of their nations, in what is dubbed the urban heat island effect.
To help combat this challenge, the state of New South Wales, Australia, is proposing a ban on dark roofs on new buildings. The government claims that the move could reduce ambient temperatures in Sydney – the state's largest city – by up to 2.4C. Developers and residents are also being told that temperatures inside homes with light roofs could be at least 4C lower during a heatwave.
Also set to be proposed is a requirement for developers to provide larger back gardens for homes in the region, that more green spaces can be developed. Additionally, there will be an upgrade to the technology which the state uses to assess water and energy use in domestic buildings.  
SUSTAINABILITY LEADERSHIP: Exeter University launches 'Green Futures' scholarship scheme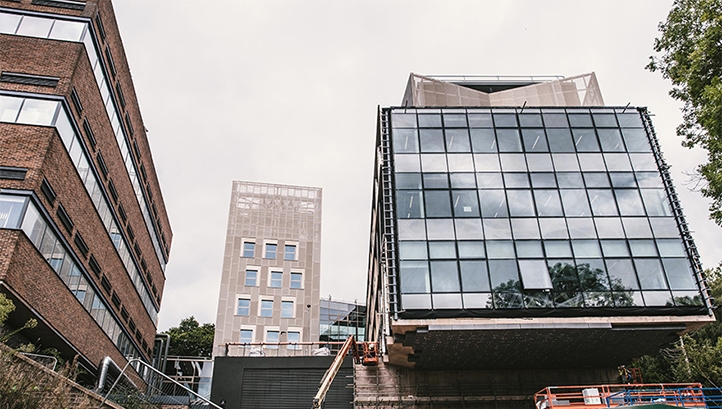 The UK's current overarching green jobs target is growing low-carbon and nature sectors to cover two million full-time-equivalent roles by 2030. But it is not on track to meet that aim – the recently published Net-Zero Strategy claims to support up to 440,000 jobs by 2030, and there are less than 300,000 at present.
In a positive move in this space, the University of Exeter has launched a new 'Green Futures' scholarship scheme, which will financially support students from low and mid-income nations to study Masters courses to ready them for careers in sustainable development.
The scheme is being co-funded from alumni donations and the University's coffers, with a 40:60 split. Successful applicants will have their travel to and from England, full tuition and accommodation costs covered.
"Exeter is open to everyone with the academic ability, irrespective of their background or financial circumstances and we are determined to support those most affected by the climate and ecological crisis," said the director of the University's global systems institute, Tim Lenton.
Sarah George
© Faversham House Ltd 2023 edie news articles may be copied or forwarded for individual use only. No other reproduction or distribution is permitted without prior written consent.