McDonald's plant-based burger and Scotland's green hydrogen: The sustainability success stories of the week
As part of our Mission Possible campaign, edie brings you this weekly round-up of five of the best sustainability success stories of the week from across the globe.
---
Published every week, this series charts how businesses and sustainability professionals are working to achieve their 'Mission Possible' across the campaign's five key pillars – energy, resources, infrastructure, mobility and business leadership.
Despite the economic shockwaves being felt globally as a result of the coronavirus pandemic, projects and initiatives which empower businesses to play their part in achieving a sustainable future, today, are continuing to launch and scale-up. 
ENERGY: Green hydrogen plant in Orkney secures government funding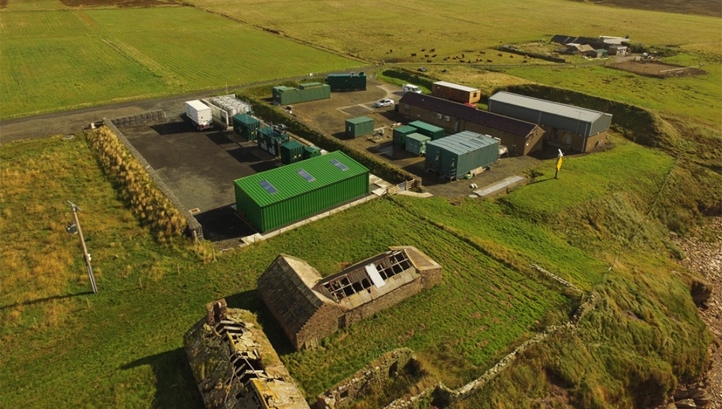 The Committee on Climate Change (CCC) has described hydrogen as a "non-optional" piece of the UK's net-zero transition. Yet fossil fuels were used to produce more than 95% of the hydrogen globally in 2019. Green hydrogen projects have been given the go-ahead on the Isle of Wight and in the Midlands to help scale-up low-carbon hydrogen.
In another positive move for the UK's hydrogen sector, the Scottish Government has allocated £1.8m to Orkney's European Marine Energy Centre (EMEC), to be used to deploy a flow battery and tidal power system that will produce green hydrogen. The test site, on the island of Eday, is expected to come online in the first half of 2021. It will store electricity generated by tidal turbines during high power periods and discharge it during low power periods, using a 670 kW hydrogen electrolyser.
"Vanadium flow batteries are the perfect partner for tidal power, continually absorbing then dispatching four or more hours of continuous power, multiple times per day, over decades of service – a duty cycle that would rapidly degrade lithium batteries.
"As flow batteries store electrical charge in a liquid rather than a solid, they can provide industrial quantities of power for a sustained period, discharge without damaging themselves and stand fully charged for extended periods without losing charge," EMEC's managing director Neil Kermode said. "These are all necessary qualities to integrate battery technology with the renewable power generation and hydrogen production process."
Image: Orkney Sky Cam/EMEC
RESOURCES: Logitech boosts recycled plastic targets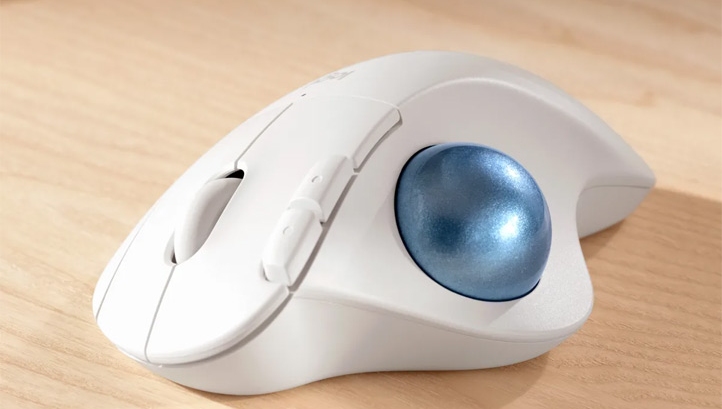 Electronics giant Logitech made headlines this summer when it unveiled plans to introduce carbon labelling across its range of products. Now, the company has bolstered its plastics strategy with new targets around sourcing and using recycled content.
It has committed to using post-consumer recycled plastics in at least 50% of its mice and keyboards – which make up the majority of its portfolio – by the end of 2021. While specific percentage targets have not been confirmed yet, Logitech will list the amount of recycled content in each project on its website. It estimates that it will sell more than 50 million products with recycled content within 13 months, mitigating the use of 7,100 tonnes of virgin plastic and the equivalent of 11,000 tonnes of CO2 emissions annually.
"The top area where we can make a significant and long-term impact to reduce carbon is by applying our design for sustainability principles across the product development process," Logitech's global head of operations and sustainability Prakash Arunkundrum said.
"Since plastic is one of the most used materials at Logitech, we're investing in the circular economy by recycling and reusing consumer products to push the limits of what is currently possible for recycled plastic."
MOBILITY: Hyperloop completes first passenger trials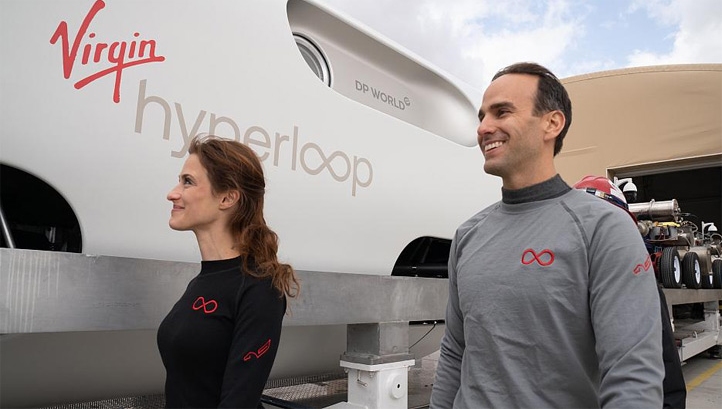 Last month, Branson-owned Hyperloop – the company striving to develop high-speed public transit networks combining electric motors and magnetic levitation – unveiled plans to host a $500m testing centre in West Virginia.
It has now completed the first trials of journeys with passengers on board. After more than 400 unoccupied test runs, Hyperloop founder Josh Giegel and director Sara Lucien this week became the first people to take a trip. The test run exceeded 160 kilometres per hour. At full speed, Hyperloop should be able to travel up to 1,000 km/h.
The news from the US came in the same week that steel giant Tata's European arm entered a partnership with Korean steelmaker POSCO to develop and test steel tubes for hyperloop systems.
"Globally, hyperloops hold a lot of potential for the future of high-speed sustainable transport and these are very exciting projects," Tata Steel's chief technical officer Ernst Hoogenes said. "We are delighted to join forces with POSCO. Pooling our joint technical expertise will enable us to scale up our innovation efforts and give our customers the cutting-edge products they need to be successful."
THE BUILT ENVIRONMENT: Glasgow office block to become 'UK's most energy-efficient'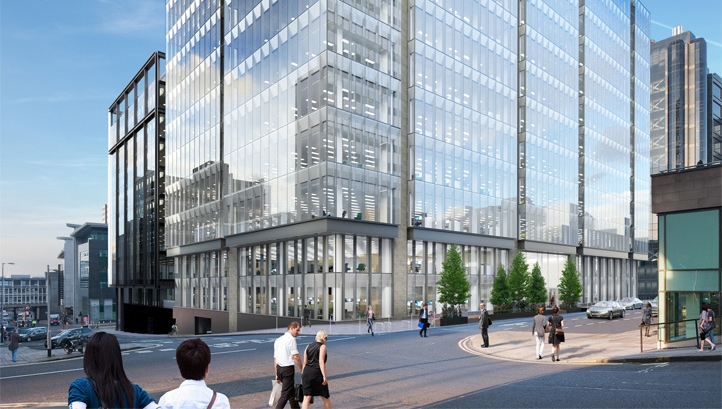 Buildings account for more than one-third of the UK's energy demand and, while the electricity mix is increasingly renewable, efficiency and low-carbon heating and cooling will be essential if the UK is to meet its 2050 net-zero target.
Developer HFD Property Group is hoping that its new Glasgow-based office block, 117 Bothwell Street, will be a real-world example of best-practice. Plans for the block combine digital energy management systems with built-in efficiency measures and low-carbon materials. This week, the firm signed contracts to ensure the building will be powered by 100% renewable energy and that it will be fully electrified, in a move that will reduce its energy demand by 14%.
The block is predicted to achieve an Energy Performance Certificate (EPC) score of 'A'. This will make it the most energy-efficient office in a UK city centre. Virgin Money will use the building as its new HQ once it opens in autumn 2021.
"It's crucial for everyone involved in the property sector to start thinking about the wider impact of each development and build offices that will work for the next generation of occupiers and employees," HFD Property Group's managing director Stephen Lewis said.
BUSINESS LEADERSHIP: McDonald's unveils plant-based burger as Pizza Hut partners with Beyond Meat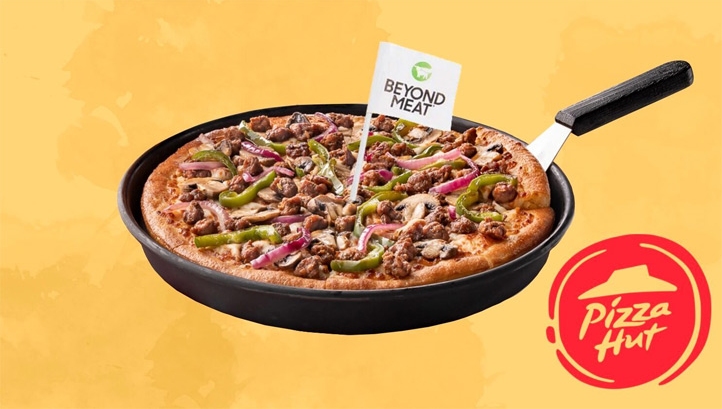 Amid growing concerns about animal welfare, nutrition and the climate impacts of animal agriculture, plant-based foods are becoming big business. A recent analysis from investor coalition FAIRR found that four in ten food giants now have dedicated teams for plant-based products and that investment in vegetarian and vegan proteins has increased tenfold since 2016.
FAIRR's predictions seem to be coming to fruition. Shortly after Nando's launched a plant-based chicken alternative, McDonald's and Pizza Hut have both partnered with Beyond Meat to expand their offerings of vegetarian and vegan options.
McDonald's has said that the partnership will enable it to launch a line of plant-based meat alternatives called McPlant in markets including the US and the UK in 2021. Burgers, chicken alternatives and breakfast sandwiches will all be on the menu.
Pizza Hut, meanwhile, is trialling Beyond Meat's plant-based pork and beef crumbles and its Italian-style sausage at five stores in Luton, Liverpool and London. Trials in the US have proven so successful that the toppings are now available in dine-in restaurants.
"We know that consumers are looking for more plant-based options for health, environmental and lifestyle considerations, and aim to ensure they have access to these new options while maintaining our great-tasting pizzas," Pizza Hut UK and Europe's managing director Regina Borda said.
Sarah George
© Faversham House Ltd 2023 edie news articles may be copied or forwarded for individual use only. No other reproduction or distribution is permitted without prior written consent.