Nando's plant-based chicken and £1bn for renewable microgrids: The sustainability success stories of the week
As part of our Mission Possible campaign, edie brings you this weekly round-up of five of the best sustainability success stories of the week from across the globe.
---
Published every week, this series charts how businesses and sustainability professionals are working to achieve their 'Mission Possible' across the campaign's five key pillars – energy, resources, infrastructure, mobility and business leadership.
Despite the economic shockwaves being felt globally as a result of the coronavirus pandemic, projects and initiatives which empower businesses to play their part in achieving a sustainable future, today, are continuing to launch and scale-up. 
ENERGY: Rockefeller Foundation launches $1bn green recovery project, with focus on renewables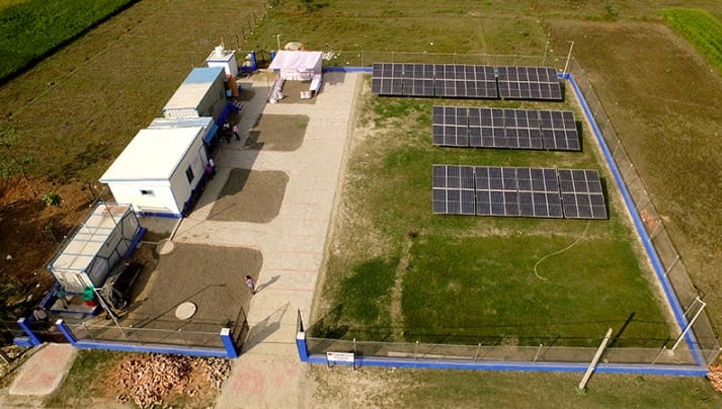 The energy transition has broadly been posited as a key component of a green economic recovery from Covid-19. But the governments of most developed nations have allocated more funding to legacy fossil-based generation than to renewables or energy efficiency.
The private sector and philanthropists are stepping up to bridge this gap. One of the biggest announcements in this space this week was from the Rockefeller Foundation, which has committed to spend $1bn on initiatives designed to ensure a low-carbon and socially 'just' recovery over the next three years. The bulk of the environmental sustainability funding will be allocated to renewable energy in Sub-Saharan Africa and South Asia – regions grappling with poor energy access and a high-carbon mix.
In a statement, the Foundation said the funding should "catalyse" billions more dollars from the private sector. This money will mainly go towards distributed renewable electricity generation and infrastructure. The Foundation claims its approach will bring energy to five million homes by 2026, while generating 10,000 new jobs.
Pictured: A mini-grid in Bihar, built as part of the Rockefeller Foundation's Smart Power India programme
RESOURCES: Refillable deodorant brand WILD raises £2m in seed funding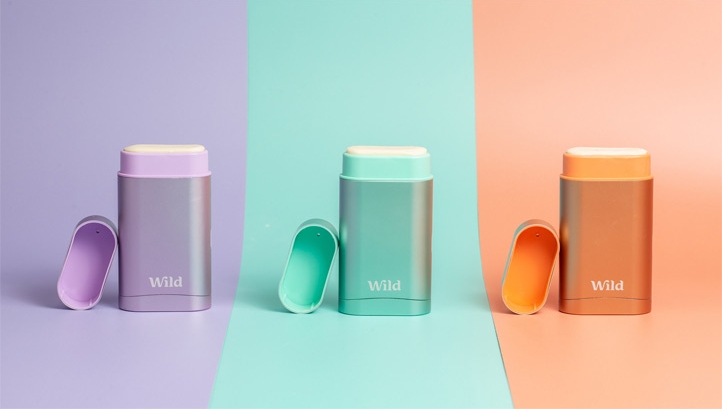 With the public becoming increasingly aware of the challenges relating to plastics recycling, many businesses are increasing their presence in the refill space. Asda, for example, recently opened a 'sustainability store' with more than 30 packaging-free products.
But some smaller startups have been in the refill arena since their inception. Among them is WILD Cosmetics, the brand behind the UK's first plastic-free refillable roll-on deodorant. The firm uses a direct-to-consumer model to provide vegan formulas in reusable aluminium packaging. This week, WILD Cosmetics announced that it has raised more than £2m of seed funding, predominantly contributed by three venture capital firms. It will use the funding to reach beyond its current base of 100,000 consumers and to launch new scents.
"We feel the bathroom is going to change radically over the next five years – and packaging has to change," WILD Cosmetics' co-founder Freddy Ward said. "We want to be the company that tries to push everyone forward and challenge the industry norms." 
Prior to co-founding the company, Ward was marketing director for meal kit firm Hello Fresh. His business partner Carlie Bowles-Lyon was previously working for reusable water bottle and coffee cup startup Climate Cups.
MOBILITY: Order placed for Thailand's first fully-electric ferries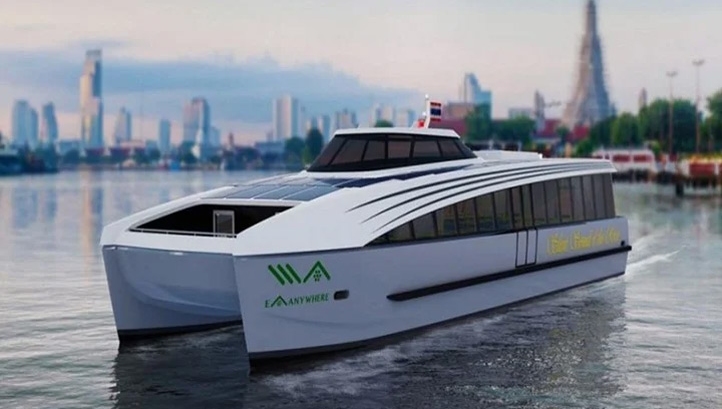 We have all heard of the electric vehicle (EV) revolution – but the world's ferry sector is seemingly undergoing a similar transition. Electric models are now online in China, Sweden and Denmark and hydrogen models are being developed in Copenhagen.
Thailand will soon join this cohort. Thai renewable energy utility Energy Absolute has signed a deal with engineering firm Danfoss' Editron arm to bring a fleet of 27 fully electric catamarans to Bangkok, following testing involving two of the boats.
Each boat is 24 metres long and can carry up to 200 passengers. When connected to fast-charging stations on the Chao Phraya river, they can charge within 15 minutes. It is hoped that the full fleet will be online by the end of 2021.
"Bangkok's waterways have always played a vital role in transporting both people and logistics," Danfoss Editron's business development manager for the Asia-Pacific region, David Hunter, said. "This project can pave the way to bringing them back to life in a sustainable manner by linking key transport networks and providing a smooth and comfortable ride to commuters. It will also help to curb the need for further tunnels and roads, with the waterways becoming a more popular mode of transport once again."
THE BUILT ENVIRONMENT: Leicester to roll-out bee-friendly bus stops
In this column, edie often features a new standalone building or development with particularly impressive sustainability credentials. This week, however, a good news story concerning a city-wide network of "living" roofs for bus stops has caught the attention of the editorial team.
Leicester City Council has signed a contract with advertising and infrastructure company Clear Channel UK, to redevelop 479 of its bus shelters and fit them with green roofs. Wildflowers and sedum plants will be added to the roofs to encourage bee and insect populations to grow. Where living roofs aren't appropriate, solar roofs will be installed.
Clear Channel has said that all material from the old shelters will be recycled or upcycled, and that the new shelters will be fully recyclable in turn.
Deputy city mayor Cllr Adam Clarke said the project marks a "major step forward" for the council's commitment to becoming a carbon-neutral and "climate-adapted" city by 2030. Leicester was named on CDP's Cities A List for 2020. The ranking assesses cities on climate adaptation and mitigation, and on transparent climate disclosure.
BUSINESS LEADERSHIP: Nando's grills up its first plant-based chicken alternative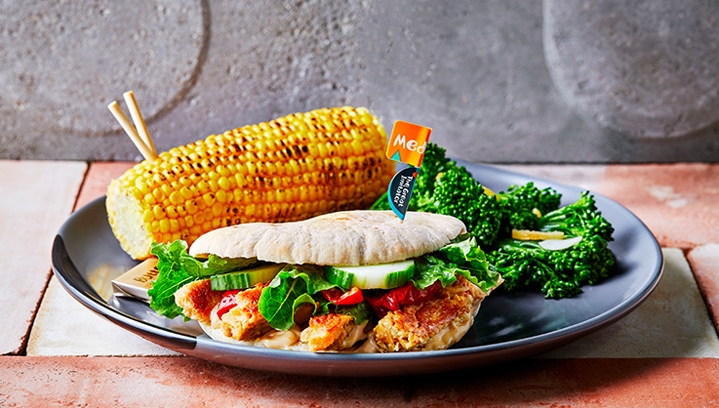 Amid growing concerns about animal welfare, nutrition and the climate impacts of animal agriculture, plant-based foods are becoming big business. A recent analysis from investor coalition FAIRR found that four in ten food giants now have dedicated teams for plant-based products and that investment in vegetarian and vegan proteins has increased tenfold since 2016.
Nando's has been slated to launch a meat alternative for some time now. And, this month, the big announcement finally came – the restaurant chain has perfected a product it calls 'The Great Imitator'. The faux meat is made using pea protein has been rolled out to all UK Nando's branches and is available as a burger, pitta or wrap. Nando's claims that its carbon footprint is half that of its chicken and has developed a vegan version of its popular peri-peri mayonnaise to accompany the main.
'The Great Imitator' is priced similarly to Nando's other main courses. Its launch comes at a time when many branches are running a reduced menu due to Covid-19, with some having taken existing vegetarian options off the menu.  
Sarah George
© Faversham House Ltd 2023 edie news articles may be copied or forwarded for individual use only. No other reproduction or distribution is permitted without prior written consent.