Tesco's EV charging milestone and an offshore wind boom: The sustainability success stories of the week
As part of our Mission Possible campaign, edie brings you this weekly round-up of five of the best sustainability success stories of the week from across the globe.
---
Published every week, this series charts how businesses and sustainability professionals are working to achieve their 'Mission Possible' across the campaign's five key pillars – energy, resources, infrastructure, mobility and business leadership.
Despite the economic shockwaves being felt globally as a result of the coronavirus pandemic, projects and initiatives which empower businesses to play their part in achieving a sustainable future, today, are continuing to launch and scale-up. 
ENERGY: Global renewable energy investment rose 5% in first half of 2020
Last month, the IEA warned that the financial and logistical pressures of the Covid-19 pandemic were stunting investment and installation across many key low-carbon technologies, including battery storage.
In more positive news, Bloomberg NEF this week released its latest global renewable energy generation investment data, revealing that overall investment was up 5% year-on-year in the first half of 2020. Investment in solar PV, biomass and onshore wind were all down by between 1-5% year-on-year, but that decline was offset by what BNEF has described as "by far the busiest half-year ever" for final investment decisions on offshore wind. Offshore wind financings between 1 January and 30 June totalled $35bn (£27.8bn), whereas the calendar year total for 2019 was $31.9bn (£25.5bn).
Of this sum, $3.8bn (£3bn) was invested in the UK, for the Seagreen 1 project. The 1GW project, in the Scottish waters of the North Sea, is due to come online in 2022.
RESOURCES: Coca-Cola's largest European bottler backs innovative chemical recycling firm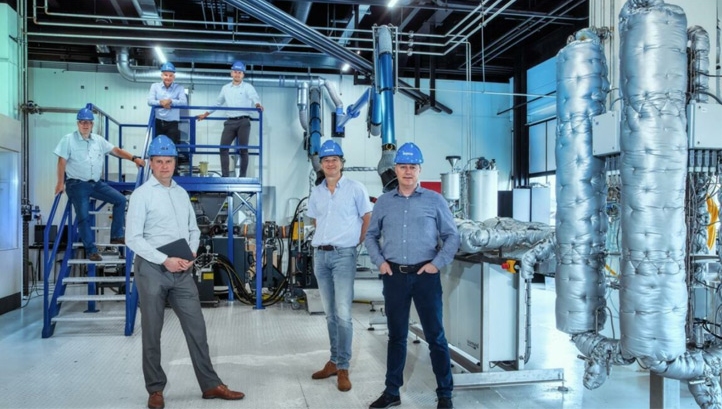 Just 9% of all plastics ever produced have been successfully recycled, and this week saw a fresh warning from think-tank Policy Connect that an increased business focus on reduction and recycling in the UK has done little to make a dent in this figure.
As part of its wider plastics strategy, Coca-Cola European Partners (CCEP) has been investing in numerous start-ups and scale-ups working to improve recycling systems and infrastructure. The latest of these funding pots was confirmed this week for CuRe Technology, which uses a chemical recycling process which shortens the polymer chains of low-grade PET. This enables any impurities to be removed from the material, resulting in a higher-quality output.
CuRe technology claims that the process is less carbon-intensive than traditional depolymerisation processes and more efficient than mechanically recycling low-grade PET. It will use CCEP's funding to expand its pilot plant, and will then provide the beverage giant with recycled feedstocks.
"We know that we have a key role to play in supporting the on-going development of a successful and effective recycling industry," CCEP's head of sustainability for Great Britain, Nick Brown, said. "From later this year all of our bottles will contain 50% rPET, and this partnership with CuRe marks another significant milestone in our ambition to achieve a world without waste."
MOBILITY: EV charging points installed at Tesco's 200th store
Back in 2018, Tesco partnered with Volkswagen in a bid to roll out more than 2,000 Pod Point electric vehicle (EV) charging bays across its estate by 2021. Triodos Bank then joined the initiative, committing to finance the installation of charging points at 600 stores.
This week saw Tesco announce a further milestone for the project after Covid-19 related delays – the installation of charging bays at its 200th store, Tesco Chester. The supermarket is now hosting 402 charging points and states that it is on track to meet its 2021 target. Since the first charger was installed, more than 669 MWh of energy has been provided to Tesco customers' vehicles – enough for three million miles of range.
In order to minimise any unintended consequences of the scheme, Tesco is sourcing 100% renewable electricity to power the charging point network. Other UK businesses on a journey to create sizeable EV charging networks include McDonald's, Marston's, Lidl, Morrisons and Mitchells & Butlers.
THE BUILT ENVIRONMENT: Zero-carbon social housing unveiled in Greenwich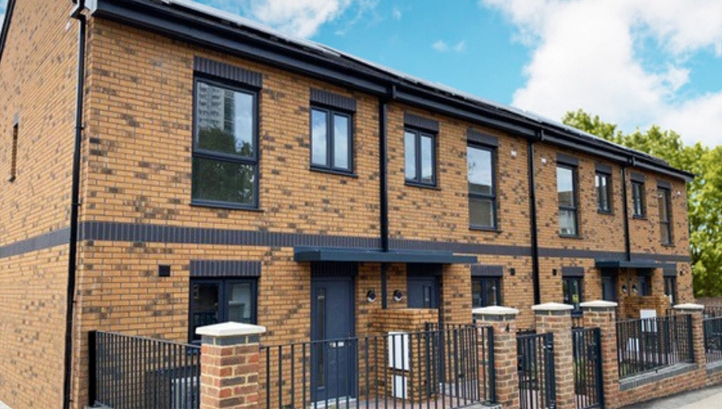 Decarbonising social homes was a key priority for the Treasury at the Summer Economic Statement, whereby a £50m initiative to trial early-stage energy efficiency and flexible energy technologies in England's least energy-efficient social homes was confirmed. Proponents of low-carbon social homes which run on renewable energy claim that they can not only help the UK meet its long-term climate commitments, but alleviate fuel poverty and improve health and wellbeing.
As well as retrofitting existing buildings, changes will need to be made to new properties, to ensure that historic mistakes around energy efficiency are not repeated. To that end, ilke Homes is piloting modular social homes designed to have an energy performance certificate (EPC) rating of 'A'. The homes are fitted with individual air-source heat pumps and solar panels, and are designed to maximise passive heating, cooling and lighting.
The first four of these homes were unveiled on Greenwich's Robert Street earlier this month. ilke homes partnered with the Royal Borough of Greenwich Council and with ENGIE to develop and install the properties. A further 730 of the properties will now be constructed throughout the borough.
BUSINESS LEADERSHIP: Two-thirds of UK business leaders set to prioritise sustainability post-pandemic
In a recent survey of 500 UK-based business decision-makers by E.ON, almost three-quarters (72%) said that the pandemic has made them reconsider the environmental credentials of their organisation.
This week saw the results of a similar survey from Drax subsidiaries Haven Power and Opus Energy further confirm this trend. The survey asked 1,251 senior managers how their approach has altered since the start of lockdown. More than three-quarters said they feel the need to run their business more flexibly and efficiently going forward, with 68% saying they will now embed environmental considerations into their decision-making in the future.
Businesses of all sizes and sectors were represented in the survey sample. While 58% said they were wary that the financial and policy background for their business will have to stabilise further before they launch any major new environmental initiatives, Drax said it believes the trend will be positive.
"Dealing with Covid-19 and the climate emergency is the greatest challenge the world has possibly ever faced," Drax's managing director for customer business Paul Sheffield said. "Business leaders recognise they need to be braver and more agile in their decision making to manage short-term priorities of stabilising their businesses and protecting employees. But they also realise that as we navigate out of lockdown, it's more important than ever to make sure sustainability is at the heart of their operations."
Sarah George
© Faversham House Ltd 2023 edie news articles may be copied or forwarded for individual use only. No other reproduction or distribution is permitted without prior written consent.