The AA's EV service and OXO's planetary sales donation: The sustainability success stories of the week
As part of our Mission Possible campaign, edie brings you this weekly round-up of five of the best sustainability success stories of the week from across the globe.
---
Published every week, this series charts how businesses and sustainability professionals are working to achieve their 'Mission Possible' across the campaign's five key pillars – energy, resources, infrastructure, mobility and business leadership.
Despite the economic shockwaves being felt globally as a result of the coronavirus pandemic, projects and initiatives which empower businesses to play their part in achieving a sustainable future, today, are continuing to launch and scale-up. 
ENERGY: Ricoh switches to 100% renewables at Telford site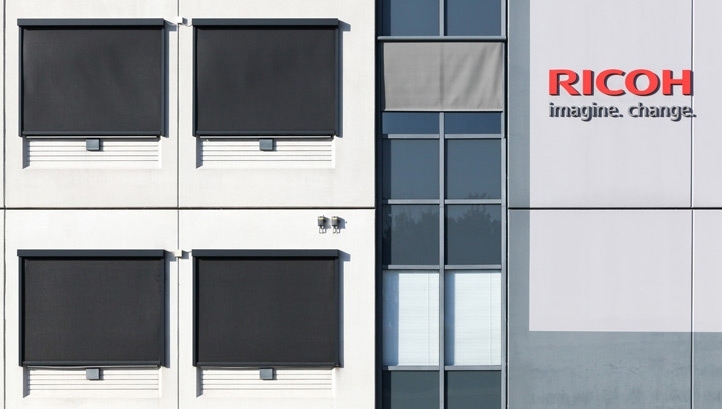 Earlier this year, Japanese electronics firm Ricoh had a new target to reduce emissions by 63% by 2030 approved by Science Based Targets Initiative (SBTi) as aligned to the 1.5C ambition of the Paris Agreement.
Ricoh will prioritise the use of renewables to help decarbonise its operations and push towards the science-based targets. It was the first Japanese company to join the RE100 – the global initiative steered by the Climate Group to encourage companies to commit to sourcing 100% renewable energy.  The company has this week signed a contract with Danish energy provider Ørsted to power Ricoh's Telford site with 100% renewable electricity.
Ricoh UK Products' managing director Colin Weaver said: "We have embarked on a journey of reducing our carbon footprint in every possible way. Having a sustainable energy provider is a key part of our efforts, but it is by no means the only thing we are doing as a business to be environmentally responsible."
RESOURCES: Tesco to trial recycled food-grade packaging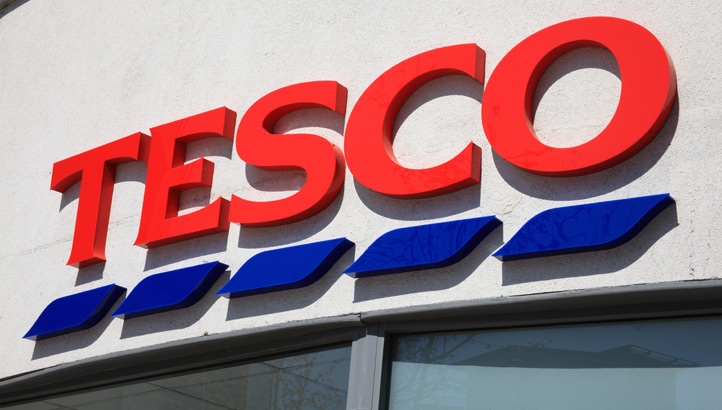 It's been a big week for packaging announcements, with the 80+ companies joining the Ellen MacArthur Foundation's HolyGrail project to improve post-consumer waste recyclability one of the major news stories we've published at edie. Another big development has been Tesco's confirmation that it will use recycled content in its soft food-grade packaging.
Retailers use soft plastics for food packaging, including, meat and cheese and pre-prepared salads. According to the 2019 UK Household Plastic Collection Survey, the UK uses almost 400,000 tonnes of soft plastics every year, but less than 21,000 tonnes of that is collected.  In response, Tesco has worked with Plastic Energy, SABIC, Sealed Air and Bradburys Cheese to trial food-grade packaging made from recycled soft plastics.  Cheese in packaging from this trial will be on sale in Tesco stores this week. The packaging will contain a minimum of 30% recycled material from this new recycling process.
Tesco's head of packaging James Bull said, "We are removing all excessive and non-recyclable packaging from our business and will ensure everything that remains can be recycled as a part of a closed-loop. This exciting new partnership has the potential to show that every piece of plastic we use can be recycled. If we can roll out this approach at scale throughout our industry it could be of enormous benefit to our planet."  
MOBILITY: AA launches dedicated EV service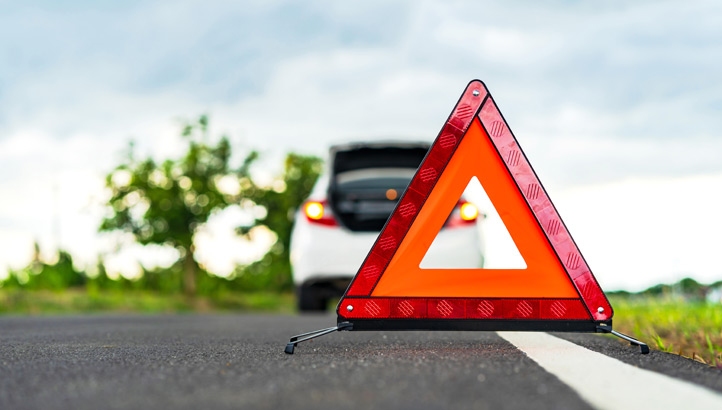 Demand for all forms of electric vehicles (EVs) whether battery, plug-in or hybrid has grown this year, despite the disruption caused by the coronavirus. Data from the SMMT found that EVs accounted for 25% of the new car market share in July.
To help with this transition, roadside support specialists, the AA has launched a new EV support service. The service will support drivers if they need help at the charge point, handling calls about both the electric car and electric charging infrastructure. The AA will support drivers who are accessing the UK's first electric forecourt, which opens in November.
AA's EV new business development  manager Dean Hedger said: "We have a deep and continued commitment to ensuring the availability of both the expertise and technology to meet the needs of fleets and drivers throughout their vehicle lifecycle. With more EVs on UK roads, it is important that we deliver a service that ensures excellent driver experience, for new users and EVangelists alike."
BUILT ENVIRONMENT: Washington University sees multiple buildings awarded highest green standard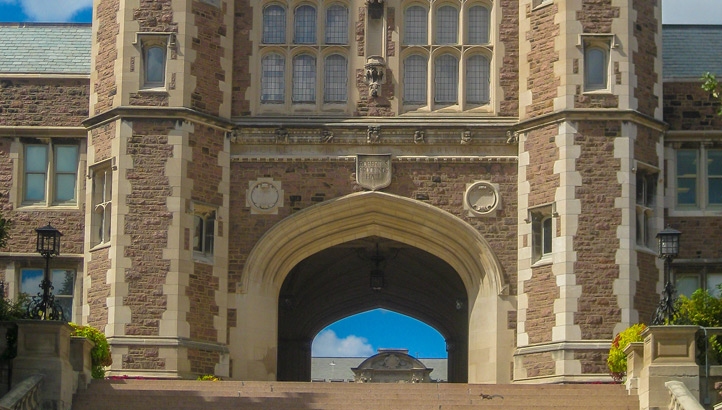 Green building certification is becoming a norm both in Europe and the US, but it is very rare that an organisation can celebrate five certifications to the highest standards for sustainability in the built environment. However, Washington University in St. Louis has this week had five buildings on its Danforth Campus reach US Green Building Council's (USGBC) Leadership in Energy and Environmental Design (LEED) Platinum certification.
Sumers Welcome Center, Weil Hall, Schnuck Pavilion and Jubel Hall all achieved the certification as part of a £360m transformation project. Additionally, the renovation of January Hall, originally built in 1922, also achieved LEED Platinum certification. The buildings are designed to be 30% more efficient than standard buildings and feature heat recovery technology, onsite renewables and living green walls and roofs.
"This new distinction from USGBC is a testament to the university's action on its core value of sustainability, which threads throughout all facets of our campus," Chancellor Andrew D. Martin said. "This includes designing and renovating buildings to reduce carbon emissions, conserve natural resources and support the health of the people who work, teach and learn inside them."
BUSINESS LEADERSHIP: OXO to donate 1% of sales to environmental non-profits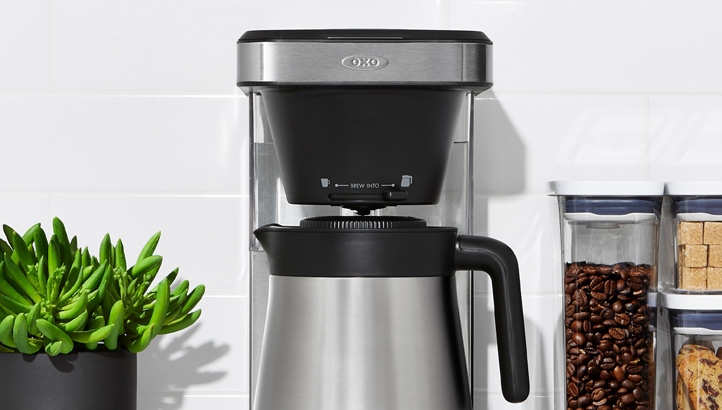 Consumer products brand OXO has this week forged a new partnership with 1% For the Planet, which will see the company donate 1% of annual sales to non-profits that are focused on addressing key environmental issues, including creating more sustainable food practices.
Currently, 1% for the Planet member brands are represented across 60 countries and have raised more than $265m to support environmental non-profits. Thousands of non-profit partners have based on referrals, track records and environmental focus to tackle issues such as air and water pollution, environmental degradation while also striving to empower societies and communities.
Helen of Troy Housewares' president Larry Witt said: "At this time in history, we acknowledge the fragile state of our planet, and the impact individuals and companies have on the earth. We're striving to be better environmental stewards, and this initiative is a big step in our journey of reflection and action to become more environmentally responsible."
Matt Mace
© Faversham House Ltd 2023 edie news articles may be copied or forwarded for individual use only. No other reproduction or distribution is permitted without prior written consent.