The Mirror's climate issue and Shanghai's 'city of trees': The sustainability success stories of the week
As part of our Mission Possible campaign, edie brings you this weekly round-up of five of the best sustainability success stories of the week from across the globe.
---
Published every week, the new series charts how businesses and sustainability professionals are working to achieve their 'Mission Possible' across the campaign's five key pillars – energy, resources, infrastructure, mobility and business leadership.
From a wide-reaching plastics phase-out in Canada, to a climate campaign from one of the UK's biggest daily newspapers, each of these projects and initiatives is empowering businesses to play their part in achieving a sustainable future, today
ENERGY: Scotland unveils plans to heat homes renewably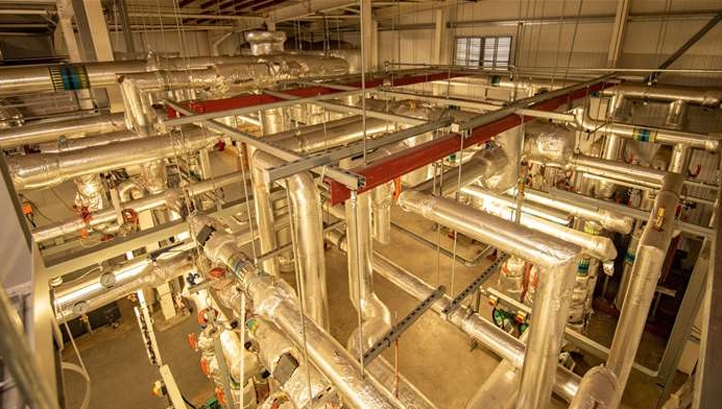 Heating and hot water have repeatedly been cited as a key barrier to the UK's net-zero progress; due to a lack of technology developments and efficiency investments in this field, they account for around 15% of the UK's overall carbon footprint.
As it strives to deliver net-zero by 2045, the Scottish Government this week published its new Heat Networks Bill. The policy package contains plans to heat 45,000 homes across with large-scale, low-carbon heat networks within the next three years, with Scottish Renewables estimating that this figure could rise to 460,000 homes by 2030 with additional policy support.
The Bill builds on Scotland's recently commissioned heat network projects in Stirling and Glenrothes, which will use a mix of biomass heat and waste heat to supply homes and businesses.
"Heat networks are a mature technology that will allow us to grow our use of renewable heat," Scottish Renewables' senior policy manager Fabrice Leveque said. "The Scottish Government's Heat Networks Bill should be at the heart of an ambitious strategy to stop Scotland from falling behind the rest of the UK in the deployment of this key climate solution."
RESOURCES: Walmart Canada ditches 500,000kg of virgin plastics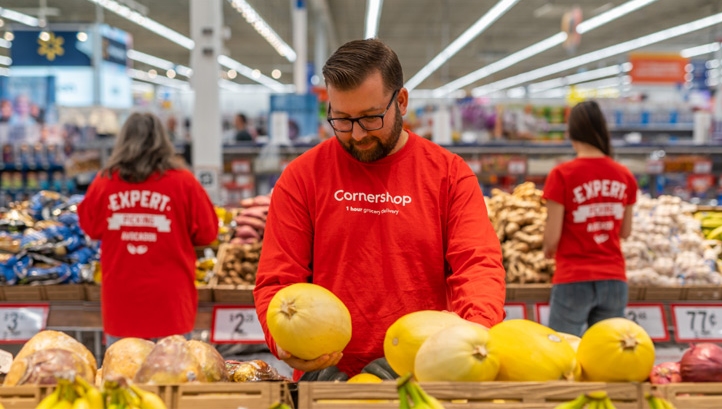 It's been a busy week for plastics related announcements from corporates in the UK and mainland Europe, with the likes of Boots, Morrisons, Eurostar and McDonald's all unveiling new moves to boost recyclability or cut plastics use altogether.
Another success story in this space comes from across the Atlantic; where Walmart Canada has implemented a number of packaging changes set to, collectively, reduce its annual virgin plastics output by 500,000kg. The grocery retailer has completed the removal of plastic wrap from banana bunches and peppers; ditched non-recyclable expanded polystyrene trays for sausages and begun using post-consumer recycled (PCR) plastics for its baked goods. By the start of 2020, Walmart Canada will have additionally completed its phase-out of plastic straws in favour of paper alternatives.
"We're proud that Walmart Canada's Charter on Plastics is leading to a decrease in plastic use and we hope this shows other Canadian companies that reducing plastics is a viable option that makes business sense and that customers value," Walmart Canada's executive vice president for HR and corporate affairs Susan Muigai said.
"We know there is a lot more to do to achieve our goals, but we're confident we are on the right path."
MOBILITY: Brighton to install more than 200 lamp post EV charging points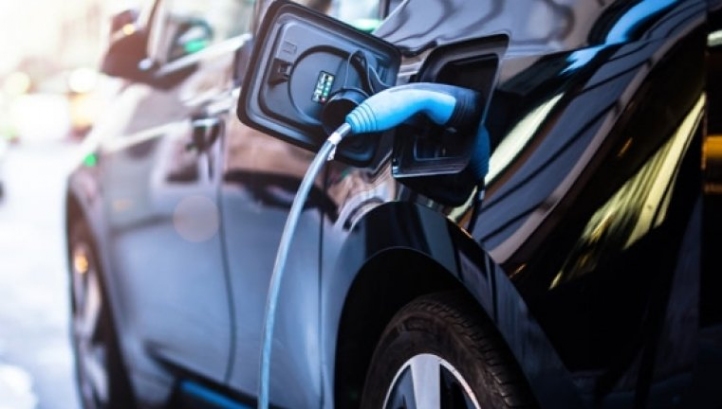 Around 40% of UK properties do not have off-street parking, meaning they'll need on-street infrastructure to support home charging once they make the switch to an electric vehicle (EV). The UK's EV market grew by a record-breaking 19% in 2018, with one EV being registered every nine minutes – meaning that the onus is now on corporates, local authorities and governments to beef up charging infrastructure.
In response to this challenge, Brighton and Hove City Council has signed a contract with Electric Blue for the installation and maintenance of 207 lamp pose EV chargers across the city area. The chargers, due to be installed by the end of January 2020, will "trickle charge" vehicles, taking most models from 0-100% range overnight. Electric Blue will also be also providing four rapid taxi charger hubs. Users will pay 28p per kWh of electricity used through a dedicated mobile phone app, with fees going towards to operating and maintenance of the chargers.
"Many drivers have told us that they would consider buying an EV but have been deterred by the lack of street charging points," Cllr Anne Pissaridou, chair of Brighton and Hove City Council's environment transport and sustainability committee said. "We hope that the introduction of these new lamp post chargers will make EVs more attractive for motorists and help us to continue our work to reduce pollution and improve air quality in the city."
THE BUILT ENVIRONMENT: Shanghai unveils urban complex with 1,000 built-in trees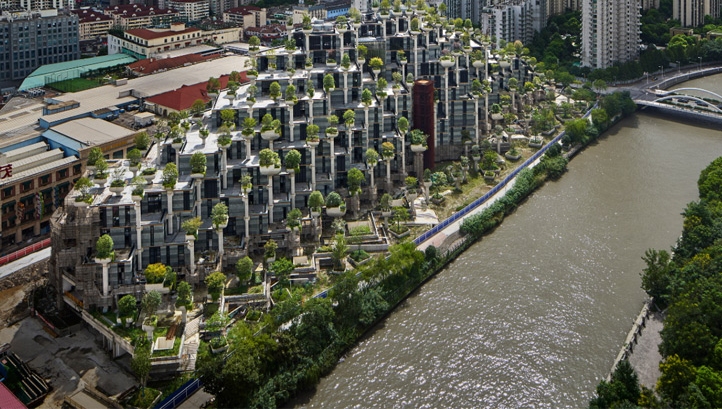 Nature conservationists have repeatedly called trees the "original" carbon capture and storage (CCS) in recent times, with George Monbiot and Greta Thunberg currently running a joint campaign aimed at boosting global spending on natural climate solutions. Research by the Climate Policy Initiative has found that just 2% of the financing for adaptation and mitigation projects spent in recent years has been allocated to natural solutions.
One built environment project which is contributing to these solutions while also considering urbanisation is the '1,000 Trees' complex in Shanghai. Designed by Heatherwick Studio, the estate is due to open in 2020 and this week had its scaffolding removed, revealing 1,000 trees and 24,000 other plants to passers-by. Split across two sites beside the city's M50 arts district, the 10-storey development will play host to a mix of offices, apartments and leisure and retail firms once completed.
Heatherwick Studio's partner Lisa Finlay said the ultimate aim of the development is to create "a much-needed oasis from the hyper-dense, highly congested residential area".
BUSINESS LEADERSHIP: Daily Mirror dedicates issue to climate change, pledges to donate 20,000 trees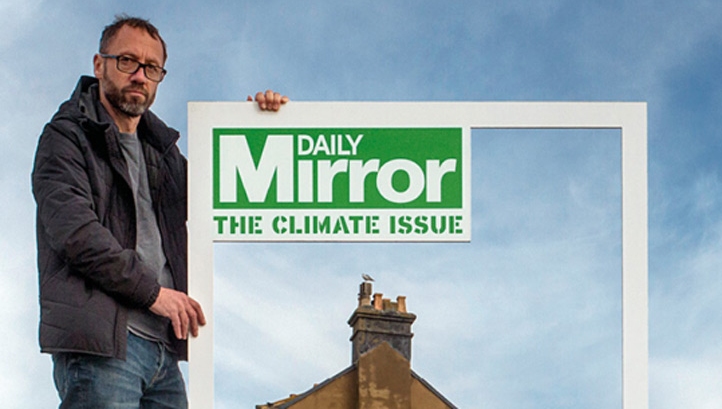 Media companies have become increasingly more vocal on environmental issues since The Guardian refreshed its style guide in May, urging reporters to ditch the term "climate change" in favour of "global heating" or "climate crisis". Time Magazine, for example, dedicated its entire 23 September issue to 'The Fight for the Earth', while, more broadly, PR firms and 60+ news outlets have signed joint climate coverage commitments.
The Daily Mirror this week added its voice to this movement, dedicating Friday's (15 November) issue and the entirety of its site to the climate crisis. The print edition's front page featured a full-page image of a new-born boy and teased coverage of The Lancet's new report on climate-related impacts on children's health, with the headline "give me a world I can grow up in".
An op-ed on the Mirror's website, meanwhile, states: "The climate crisis is not just one of the most important issues of our time. It is the most important issue."
The campaign will focus on highlighting the risks posed by global warming in the UK and abroad, and on encouraging readers to change their daily habits. On the latter, The Daily Mirror has partnered with the Woodland Trust to donate 20,000 native trees for readers to plant.
Sarah George
© Faversham House Ltd 2023 edie news articles may be copied or forwarded for individual use only. No other reproduction or distribution is permitted without prior written consent.