TIME's climate issue and a Tesla double-whammy: The sustainability success stories of the week
As part of our Mission Possible campaign, edie brings you this weekly round-up of five of the best sustainability success stories of the week from across the globe.
---
Published every week, the new series charts how businesses and sustainability professionals are working to achieve their 'Mission Possible' across the campaign's five key pillars – energy, resources, infrastructure, mobility and business leadership.
From an initiative aimed at optimising a grid-scale battery in Leicestershire, to the installation of Tesla chargers at Canada's places of natural beauty, each of these projects and initiatives is empowering businesses to play their part in achieving a sustainable future, today.
ENERGY: UK's largest Tesla battery to be AI-optimised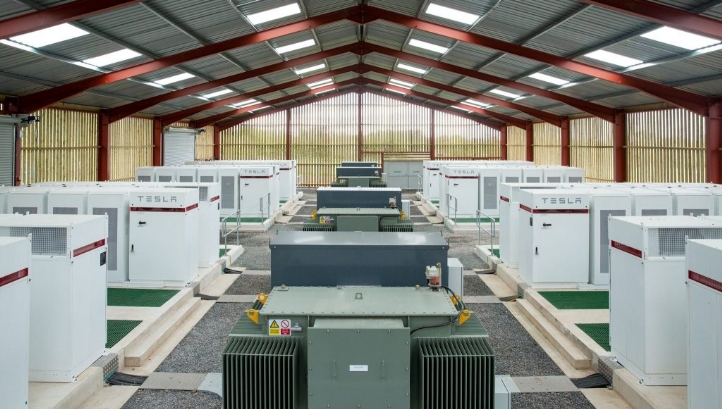 According to Bloomberg New Energy Finance (Bloomberg NEF), the global lithium-ion battery market for energy storage will reach at least $239bn by 2040, as renewables come online and as technology costs fall. The early signs of this battery boom can be seen in the UK's utilities sector, where one in three firms have already invested in onsite storage.
This week saw Zenobe Energy announce that it will use artificial intelligence (AI) to optimise its front-of-the-meter battery at Hill Farm, Leicestershire. The move will enable the 12MW Tesla unit to better take part in the utility markets of the future and will also extend its lifespan by tracking and managing the battery's state-of-charge. Additionally, Zenobe Energy claims, it will make the facility more resilient and flexible – enabling it to play a role in maintaining energy security.
The AI platform, called Dynamic Demand 2.0, has been developed by Open Energi. Other firms utilising this technology include United Utilities and Aggregate Industries.  
"As our energy market continues to be revolutionised by the growth of renewable sources, optimisation strategies in battery storage systems has never been more complex or critical," Open Energi's director David Hill said.
"We designed our algorithmic trading capability with companies like Zenobe in mind, who recognise the importance of innovation and optimisation to meet the needs of power-intensive businesses and the UK at large."
RESOURCES: Zalando pilots reusable packaging for fashion deliveries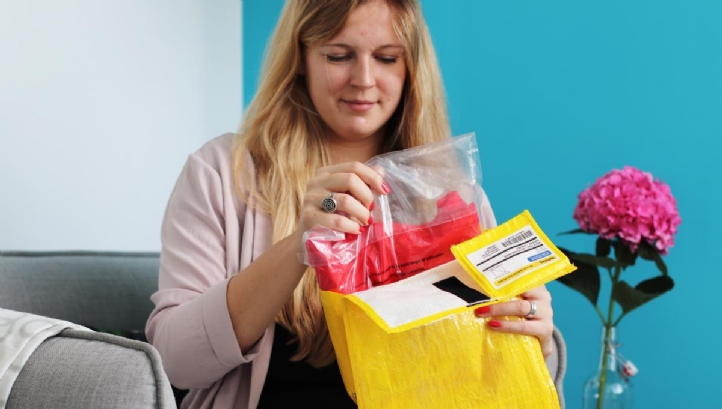 With 82% of UK shoppers now stating that the amount of plastic packaging produced by companies needs to be "drastically reduced" – including recyclable options – many firms are turning to refillable or reusable alternatives. While this trend is perhaps most pronounced in the supermarket space, signs of the transition are also underway in both the fashion and logistics spheres.
This week, online fashion platform Zalando began a four-week trial of reusable shipping bags for customers across Sweden, Denmark, Norway and Finland. The bags, by RePack, are fully recyclable and bear messaging encouraging shoppers to send them back in exchange for a discount on their next purchase.
Once the mailing bags are collected, they are checked for quality and cleaned before being sent back to retailers for reuse. At the end of their life – which typically lasts 20 uses – the bags can be recycled, with new bags then produced by NGO Social Workers Association.
Zalando will use the trial to assess the possibility of integrating the reusable packaging into its existing logistics processes and to assess customer attitudes. It will also work to bring other e-tailers along on the journey and to encourage policymakers across Scandinavia to develop a "uniform" system for packaging return.
MOBILITY: Tesla donates rapid EV chargers to Parks Canada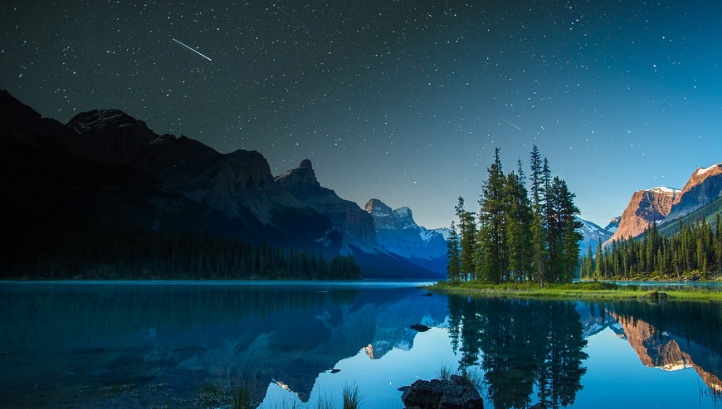 Tesla has repeatedly stated that it wishes to roll out its rapid electric vehicle (EV) chargers across the Trans-Canadian Highway and is currently working to install the first of these facilities.
While completion of the project along the entire highway is not expected to be completed for months or even years, Tesla has expanded its reach in Canada this month by donating 50 of its charging units to Parks Canada – the federal agency responsible for national parks, marine conservation areas and historic sites.
The charging facilities will be available for use by the agency's staff, as well as to visitors to these locations. They will form part of Tesla's Destination Charging Network, which supports, at all of its locations, wall connectors specifically for Tesla vehicles and brand-agnostic AC charges for all other EV models.
"Canada's network of protected areas plays an important role in helping mitigate the impacts of climate change and now, visiting Parks Canada places in your zero-emission vehicles is getting that much easier," Tesla said in a statement.
THE BUILT ENVIRONMENT: Multiplex commits to science-based targets in the Middle East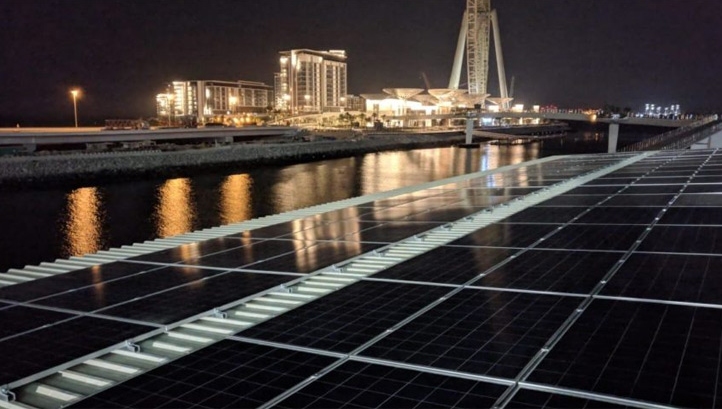 Earlier this year, construction giant Multiplex's Europe arm had its carbon reduction targets approved by the Science Based Targets Initiative (SBTi) as being in line with the Paris Agreement's 1.5C trajectory.
Multiplex Middle East has now followed suit, committing to develop an approved science-based target within the next 24 months. Its first move will be to measure the organisation's entire energy use and greenhouse gas (GHG) footprints, including Scope 3 (indirect) emissions, before determining what "science-based" will mean in the context of this scale. Multiplex Middle East is notably the first construction company in the region to have made such a commitment to the SBTi.
"Developing a science-based target will not only future-proof our operations against climate change regulations but will also drive efficiencies, strengthen our relationships with key stakeholders and supply chain and support carbon reduction strategies in a region of major construction," Multiplex Middle East's general manager James Grljusich said.
BUSINESS LEADERSHIP: TIME Magazine dedicates entire issue to climate crisis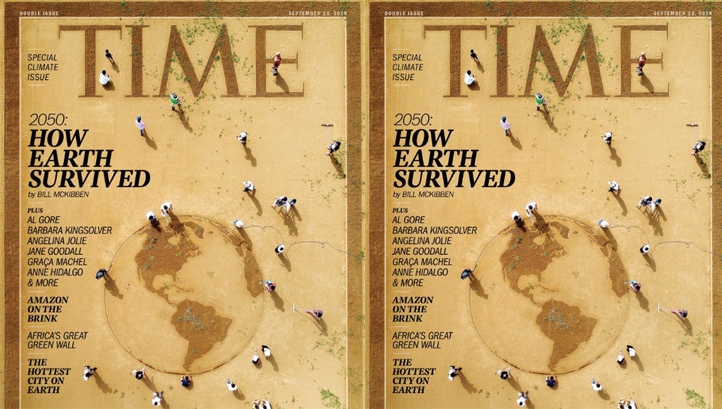 In a first for a national UK newspaper, The Guardian this May refreshed its style guide in order to urge writers to stop using the term "climate change" and to swap it for "global heating", "climate crisis" or "climate emergency". Since then, dozens of cultural institutions, PR firms and broadcasters have followed suit– as have 60+ news publications.
But in perhaps the boldest climate communications move by a major publication this year, TIME Magazine has dedicated its entire 23 September issue to the theme "2050: The Fight For the Earth", and committed not to dedicate any print space to climate science deniers in the future. The issue includes an op-ed from actress Angelina Jolie as well as pieces by the likes of Ban-Ki Moon and Al Gore.
Its publication marks the fifth time in TIME Magazine's history that an edition has been entirely dedicated to a single issue. Crucially, it will showcase both nature-based and tech-based solutions to key climate challenges including drought and sea-level rise.
"Experts can and should debate the best route to mitigating the effects of climate change, but there is no serious doubt that those effects are real," TIME Magazine's chief executive and editor-in-chief
"We are witnessing them right in front of us. The science on global warming is settled. There isn't another side, and there isn't another moment."
Sarah George
© Faversham House Ltd 2023 edie news articles may be copied or forwarded for individual use only. No other reproduction or distribution is permitted without prior written consent.