Toyota's solar Prius and bee-friendly bus stops: The sustainability success stories of the week
As part of our Mission Possible campaign, edie brings you this weekly round-up of five of the best sustainability success stories of the week from across the globe.
---
Published every week, the new series charts how businesses and sustainability professionals are working to achieve their 'Mission Possible' across the campaign's five key pillars – energy, resources, infrastructure, mobility and business leadership.
From the launch of a network of bus stops with "living" roofs, to a new take-back scheme diverting tens of thousands of beds and mattresses from landfill, each of these projects and initiatives is empowering businesses to play their part in achieving a sustainable future, today.
ENERGY: Wave energy collaboration launched for UK and Ireland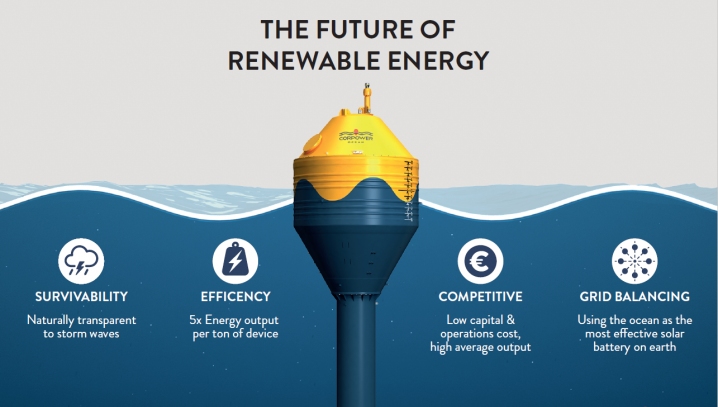 It's been a busy couple of weeks in the renewables sector, with Ørsted installing its 100th turbine at its Hornsea One offshore wind farm; India launching a domestic rooftop solar framework for slum regions and ground being broken on a 10MW solar farm in Cuba.
Building on this trend, blue economy project developers Simply Blue Energy and CorPower have signed a strategic collaboration agreement aimed at delivering "a significant number of" wave energy projects across the coasts of the UK and Ireland. Simply Blue Energy has identified a number of development areas suitable for commercial wave energy project deployment and, under the partnership, will have exclusive rights to use CorPower's technology in these zones.
The collaboration will specifically investigate integrating floating wind farms with floating wave power, in a bid to help Simply Blue Energy achieve its vision of producing and exporting electricity from wave power in 2024.
RESOURCES: Bensons diverts 1,800 tonnes of mattresses from landfill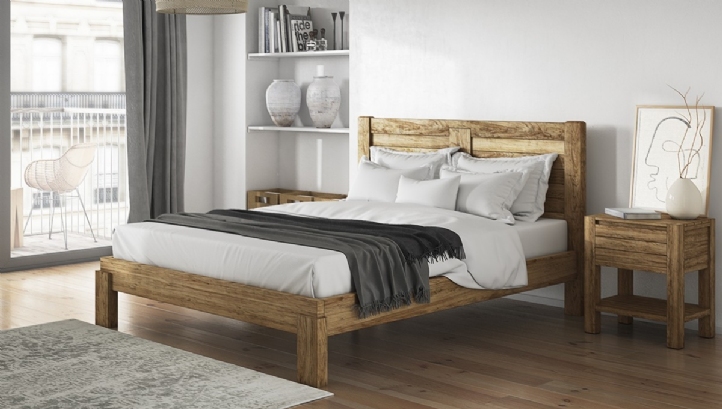 While plastics are often the focus of this column, they are just one of many problematic waste streams that are growing as the global population expands. Indeed, the UK Government's new Resources and Waste Strategy cites textiles, fishing gear, vehicle tyres, construction waste and mattresses among the products which should be subject to extended producer responsibility charges.
The picture for mattresses is currently pretty bleak, with 7.5 million being sent to landfill or incineration in the UK every year. However, an early success story in this space comes from Bensons for Beds, which this week revealed that it had recycled almost 40,000 beds since the launch of its new take-back scheme 10 months ago, diverting more than 1,800 tonnes of mattresses from landfill. Under the scheme, bed bases are sent to be chipped into fuel for biomass facilities, while mattresses are sent to a specialist recycling bank for deconstruction. The textile components are separated ready for use in new mattresses, fashion and furnishings, while the springs are used in new mattresses or for tin pile production, depending on their condition.
"Overall, our sustainability practices are performing incredibly well so far, helping us contribute to reducing unnecessary waste in the UK", Bensons' head of buying Pam Johnson said.
"We not only look at the product components themselves in terms of recycling, but also how they are produced – for example, by incorporating chemical treatment-free fabrics, which stop harmful chemicals going into our waterways."
MOBILITY: Toyota unveils Prius covered in solar panels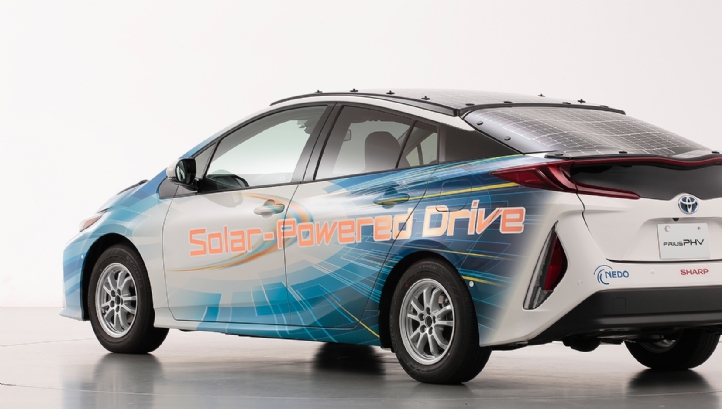 The electric vehicle (EV) announcement to have grabbed most of the headlines this week is BMW's launch of its first fully electric Mini Cooper, which is due to go on sale next year at a list price of £24,400.
But perhaps a more innovative EV to have emerged this month is Toyota's futuristic Prius Prime with ultra-thin solar panels on its roof, bonnet and tailgate. The plug-in hybrid demonstration car uses Sharp's modified solar cells to recharge its batteries, both when it is parked and when it is in motion. Toyota claims that is able to travel almost 28 miles on solar power alone before a mains recharge or a switch to petrol needs to be made, compares to just 3.8 miles for the model's predecessor.
The model is currently in the demonstration stage, with Toyota not yet having published any plans to scale up production after initial trials in Japan. However, the carmaker is widely expected to include it, or another solar-powered model, in its next line-up.
"The PV-powered Vehicle Strategy Committee, sponsored by NEDO and others, will evaluate the benefits based on improvements in CO2 emissions reductions and convenience, such as the number of times a vehicle needs recharging," Toyota said in a statement.
"The goal is to contribute to the creation of a new solar battery panel market, including the transport sector, and to find new solutions for energy and environmental issues."
THE BUILT ENVIRONMENT: Utrecht completes city-wide 'green roof' project for bus stops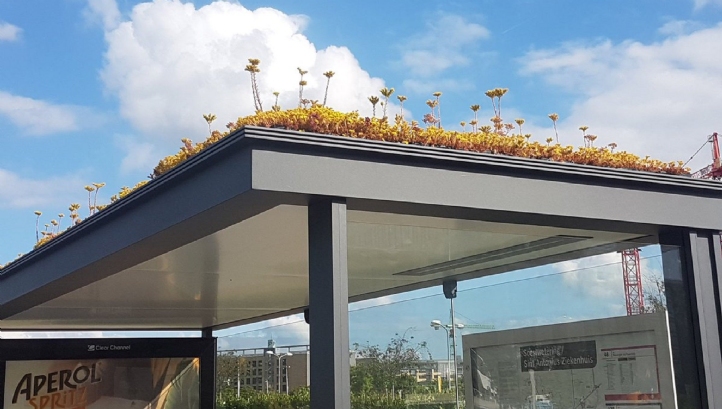 In this column, edie often features a new standalone building or development with particularly impressive sustainability credentials. This week, however, a good news story concerning a city-wide network of "living" roofs for bus stops has caught the attention of the editorial team.
The scheme, which was this week completed in the Dutch city of Utrecht, has seen 316 of the municipality's bus stop roofs replaced with alternatives that play host to wildflowers and grasses. Undertaken by the city's local council, the scheme aims to boost biodiversity – specifically by attracting bees – and reduce air pollution. The bus stops have also been fitted with rainwater capturing technology, energy-efficient lighting and bamboo benches.
Utrecht already provides subsidies and support for households and businesses looking to install their own "living roofs", but its council hopes the bus stop scheme will boost uptake. Moreover, it serves to highlight the fact that the city is targeting "completely clean" public transport by 2028, starting with an order for 55 fully electric buses, due to be delivered later this year.
BUSINESS LEADERSHIP: Nestle Waters forges fresh partnership on ocean conservation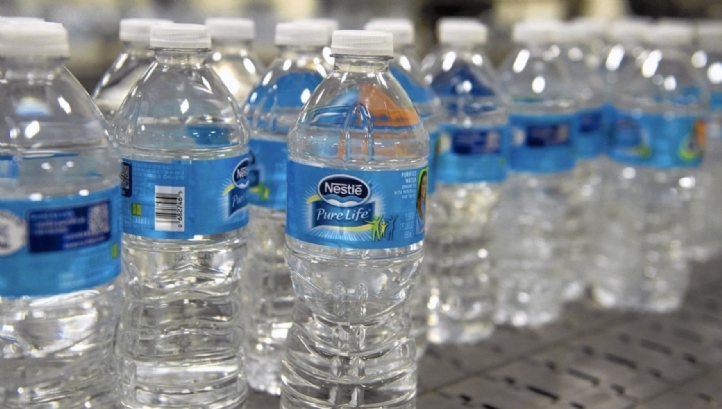 Ocean conservation is an issue that has sky-rocketed to the forefront of public perception since Blue Planet 2 aired, with images and information regarding pollution from plastics, chemicals and other sources dominating headlines. The issue is now so prominent that MPs in the UK have adopted a new cross-party policy agenda on the issue, after central Government's Marine Strategy was branded a "spectacular failure" by green groups.
One of the latest business moves in this space has been taken by Nestle Waters, which has partnered with non-profit Ocean Legacy Foundation (OLF) in a bid to empower communities across the world to better tackle marine plastics. The partnership will see the business fund infrastructure that prevents, recaptures and recycles plastic leaks, in addition to education programmes surrounding ocean and river conservation. Communities in Mexico, Panama, Jamaica and Fiji are set to benefit from the first round of this investment.
Nestle Waters' head of sustainability Carlo Calli said the partnership will serve to "identify and address the needs of some of the mode affected communities around the world".
"Creating pragmatic and immediate actions to combat plastic pollution while stimulating the plastic circular economy are crucial components in preserving the natural environment for present and future generations," OLF's president Chloé Dubois added.
Sarah George
© Faversham House Ltd 2023 edie news articles may be copied or forwarded for individual use only. No other reproduction or distribution is permitted without prior written consent.