World's largest hydrogen plant and UK's Gigafactory: The sustainability success stories of the week
As part of our Mission Possible campaign, edie brings you this weekly round-up of five of the best sustainability success stories of the week from across the globe.
---
Published every week, the new series charts how businesses and sustainability professionals are working to achieve their 'Mission Possible' across the campaign's five key pillars – energy, resources, infrastructure, mobility and business leadership.
Despite the economic shockwaves being felt globally as a result of the coronavirus pandemic, projects and initiatives which empower businesses to play their part in achieving a sustainable future, today, are continuing to launch and scale-up. 
RENEWABLES: California to host world's largest green hydrogen plant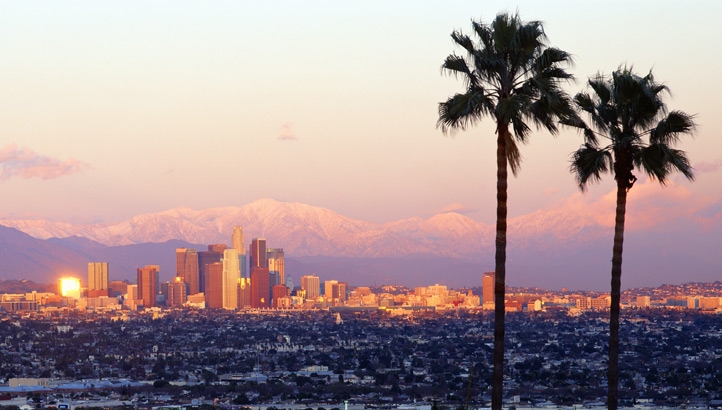 The role of hydrogen in the low-carbon economy is subject to debate. In the UK, for example, around 95% of hydrogen produced comes from fossil fuels, but procuring hydrogen from green sources is considered a vital step in helping to decarbonise heat and heavy-duty transport.
Global energy company SGH2 is aiming to deliver the world's biggest green hydrogen production facility to Lancaster, California. The plant will be able to produce 11,000 Kg of green hydrogen per day and would reduce emissions by at least two times more than current green hydrogen produced using electrolysis and renewable energy. It is also up to seven times cheaper. The facility would process 42,000 tonnes of recycled waste annually to produce the hydrogen.
Lancaster Mayor R. Rex Parris said: "This is game-changing technology.  It not only solves our air quality and climate challenges by producing pollution-free hydrogen. It also solves our plastics and waste problems by turning them into green hydrogen, and does it cleaner and at costs far lower than any other green hydrogen producer."
RESOURCES: Nespresso adds more recycled aluminium to coffee pods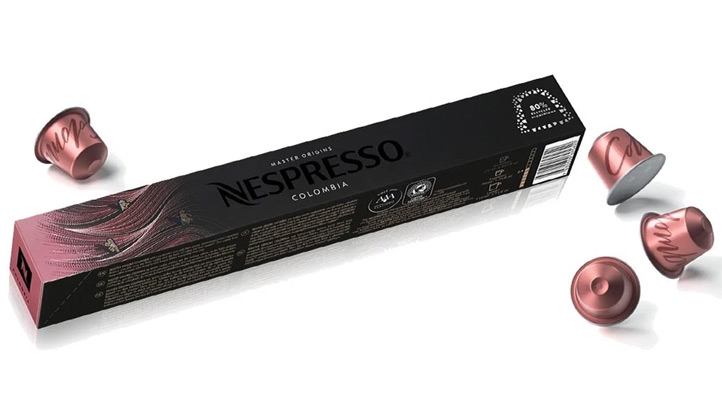 In 2018, coffee pod giant Nespresso has unveiled a commitment to use only source sustainable aluminium in its coffee capsules by 2020. As the company approaches the deadline for this ambition, it has unveiled its first set of coffee machine capsules consisting of 80% recycled aluminium.
The Nestlé-owned brand has claimed that the pods are the first on the market to feature that amount of recycled aluminium. In fact, the pods now consist of thinner foil, and are therefore 8% lighter in weight and uses almost 10% less metal to produce.
Jérôme Pérez, head of sustainability at Nespresso said: "We are constantly challenging ourselves to improve the sustainability and circularity of our operations, including the way we source, use, and recycle materials. Reaching 80% recycled aluminium in our capsules is a significant milestone, and something we have worked hard to achieve together with our suppliers."
BUILT ENVIRONMENT: SCI and Siemens launch London office retrofit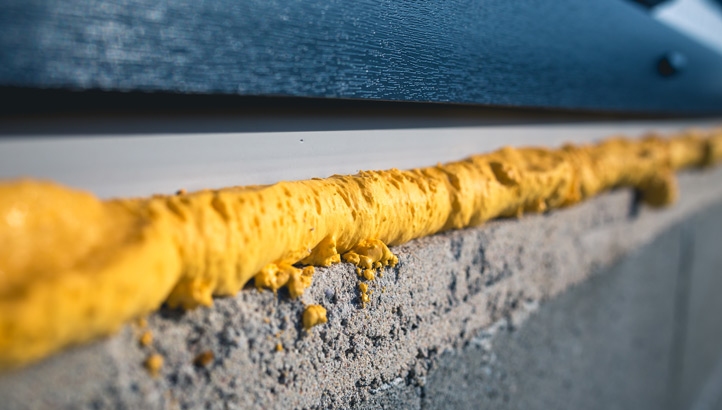 In a week where the UK Government's Green Finance Taskforce revealed it would cost around £65bn to retrofit the nation's existing housing stock in line with climate goals, SCI, the building management service provider, has announced a new partnership with Siemens' "smart infrastructure" arm to work of refurbishing the former Schroder offices, in the heart of London.
The £850,000 retrofit features adaptive mechanical and electrical systems installed to optimise the building's energy efficiency. Once completed, the building's carbon emissions will be reduced by 50%, while saving more than 2,500 tonnes of embodied carbon. The improvement works will be designed to meet the BREEAM Non-Domestic Refurbishment 2014 "Excellent" rating and is due to be completed in August 2020.
"Retrofitting existing structures, to make them more energy efficient, will be a priority if the UK is to hit net-zero carbon targets by 2050," said Ian Grainger, head of sales comfort division Siemens.  "The upgrading of Garrard House is a classic example of a high-end retrofit done well, designed to meet its sustainability goals.  Not only are we laying the infrastructure for safe, reliable and energy-efficient building operations but we are also creating a modern working environment that will enhance the productivity and wellbeing of its occupants."
MOBILITY: UK start-ups to develop nations first Gigafactory
Tesla's Gigafactories are the envy of the electric vehicle (EV) sector, with the automaker aiming to develop around 500,000 EVs annually across its selection of Gigafactories. Tesla had selected Germany as a location for its first European facility, but the process has hit legal snags.
While Tesla's European expansion has been delayed, two British start-ups have announced new plans to invest up to £4bn to deploy a similar factory in the UK. As reported by the Guardian, AMTE Power and Britishvolt have signed a memorandum of understanding saying they will work together on plans for a plant to make lithium-ion batteries.
According to the two companies, the ambition is to build facilities with a capacity of up to 30-gigawatt hours (GWh) a year, which is almost the same as Tesla's Gigafactory in Nevada, created in partnership with Panasonic. They are currently looking at five locations for a 10GWh-facility.
BUSINESS LEADERSHIP: Olam Cocoa provides PPE to African farmers
As developed nations gradually start implementing lockdown phase-outs in response to "flattening the curve" on the new coronavirus cases, developing nations are still very much in the midst of the pandemic. In response, Olam Cocoa has announced a package of support to provide personal protective equipment (PPE) and medical supplies to cocoa farming communities across Central and West Africa.
Olam Cocoa will support farming cooperatives, hospitals and health centres with necessary protective equipment. Vulnerable communities will also benefit from food parcels. In total, 99,500 masks for health workers and farmers in Côte d'Ivoire, Ghana, Nigeria and Cameroon have been provided alongside 30,900 bottles of hand sanitiser and more than 1,200 hands-free washing stations in farming communities across the four countries.
Andrew Brooks, Global Head of Sustainability, Olam Cocoa, said: "In these extraordinary times, we must look after one another. Our priority is to support the people working across the global supply chain and especially cocoa farmers who may be struggling with rising food prices and limited access to healthcare and infrastructure. We will continue to collaborate with local governments, health authorities and communities to provide equipment and support where it is needed across our cocoa origins."
Matt Mace
© Faversham House Ltd 2023 edie news articles may be copied or forwarded for individual use only. No other reproduction or distribution is permitted without prior written consent.