26 voices on COP26: What we want from the climate summit (part 2)
EXCLUSIVE: In the second of our two-part special feature, sustainability and climate leaders from the likes of Sky, Sainsbury's and WWF tell edie what they want to see from the upcoming COP26 talks in Glasgow this November.
---
As confirmed in the recent report from the Intergovernmental Panel On Climate Change (IPCC), we're facing 'code red for humanity' on climate change. The climate crisis is an issue for all businesses, who must now use their influence for good while making their own value chains net-zero and resilient. 
This point was hammered home in the first part of this feature, with Hitachi's COP26 director Hans Daems stating: "Quite honestly, it's too late to be talking about wake-up calls – it's time for action." 
So, with less than two months until COP26 takes place in Glasgow, this feature outlines what 26 leaders believe can be done to make COP26 the most successful climate summit ever. 
This is the second of a two-part feature. Part one can be found here including the viewpoints of Microsoft, Unilever, Aldersgate Group and more.  
14) Zahra Bahrololoumi, Executive Vice President and Chief Executive, Salesforce UK and Ireland: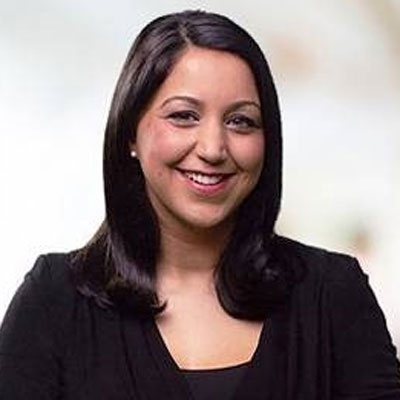 "The latest report from the IPCC confirms that we are in a crisis for humanity. The time to take climate action is now, and every company, government, and individual has a role to play in building a more sustainable future for all. The upcoming negotiations at COP26 will be critical to ensure governments and leaders around the world align on a pathway to a 1.5C future.
"The pandemic has accelerated digital transformation across all of our society, including balancing financial return and innovation with positive social and environmental impact. We've seen that technology and sustainability can go hand in hand, with smart solutions and data that can help businesses become more sustainable. We consider the environment to be a key stakeholder and our commitment to sustainability has led Salesforce to support the one trillion trees global movement, launch Sustainability Cloud, and transition to a net-zero economy.
"We believe that businesses can be a platform for change and leaders have the opportunity to unite at COP26 to address long-standing issues of inequality and the climate crisis whilst delivering real market value."
Salesforce is a Principal Partner for COP26.
15) Duncan Burt, COP26 Director, National Grid: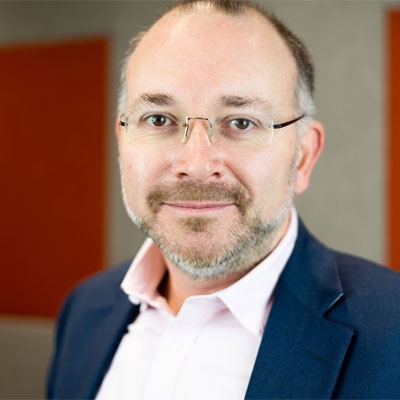 "A successful COP26 means accelerating momentum and getting strong commitments and alignment from the major economies including the US, China, the EU and wider G20 on the pace of change and action being taken during this decade to cut the carbon we all produce. That means a transition to electric vehicles, an end to burning coal, and financial support to help nations tackle the impacts of climate change that we already know we'll see.
"Clear alignment across the G20 will help turbocharge the changes we're already seeing in global markets and accelerate the shift in business investment towards a zero-carbon economy. Underpinning this, we need to ensure energy markets and policies are able to deliver on climate goals. For us at National Grid, this requires the right regulatory, planning and policy framework to drive investment in zero-carbon infrastructure in a way that works for the communities we serve."
National Grid is a Principal Partner for COP26.
16) Ruth Cranston, Group Head of Corporate Responsibility & Sustainability, Sainsbury's: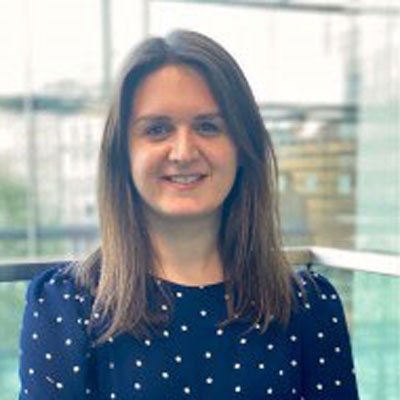 "Business plays a key role in tackling climate change and Sainsbury's recognises that we have a responsibility to protect and restore the environment.  It's why we've set clear science-based targets to achieve net-zero emissions by 2040 at the latest. However, breakthroughs in technology are needed to help us achieve this, so we hope the summit will stimulate investment in this area.
"Tackling climate change requires government and industry partnership to drive change at the speed and scale needed. The pandemic proved what we are capable of when we work together. We believe that COP26 will start a new frontier of collaboration.
"We also want to educate and empower our colleagues, customers and global supply base to take action. One way we are doing this is through our commitment to 'Helping Everyone Eat Better', helping customers make choices that are better for their health and better for the planet. 
"As Principal Supermarket Partner of COP26, we hope to demonstrate strong industry leadership and inspire our colleagues, customers and other businesses to rally together to protect and restore our planet for the future."
Sainsbury's is a Principal Partner for COP26.
17) David Croft, Global Director, Sustainability, Environment & Human Rights, Reckitt: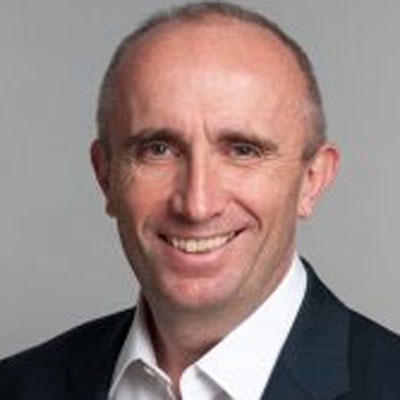 "Progress on climate change – to tackle planetary health and the public health impacts arising from it – is critical for COP26, and for Reckitt. The connection between planetary and public health affects billions of people now and will touch all our lives. At Reckitt, we're determined to play our part. As the hygiene partner for COP26, we're helping to facilitate the collaboration that is necessary to combat climate change. We're reducing our own supply-chain and product footprints to deliver our science-based targets for 1.5C by 2030.
"With our brands and partners, we're helping to protect health, hygiene and nutrition for people all over the world, including against the impacts of climate change. And we're engaging with the people using our brands to build millions of small changes that can all help support planetary and public health. We know collaboration is key and hope that COP26 builds collaboration, progress and impact."
Reckitt is a Principal Partner for COP26.
18) Debbie Klein, Group Chief Marketing, Corporate Affairs and People Officer, Sky: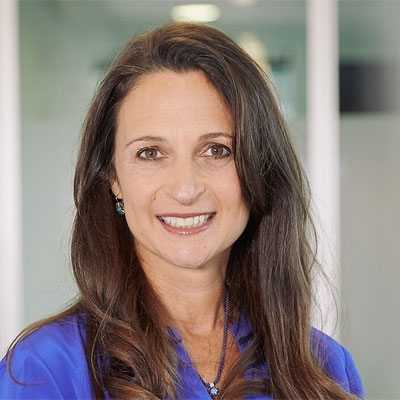 "The targets and strategies that are set at COP26 will be critical in defining a different future for our planet, and they must have the impact required to limit global warming and stay on a pathway to 1.5C.
"Businesses should continue to play their part by signing up to Race to Zero, verifying their targets, and reporting on their progress transparently. At Sky, we have the ambition to be net-zero carbon by 2030 and to use our reach to inspire millions to come on the journey with us."
Sky is a Principal Partner for COP26.
19) Andy Walker, Technical Marketing Director, Johnson Matthey: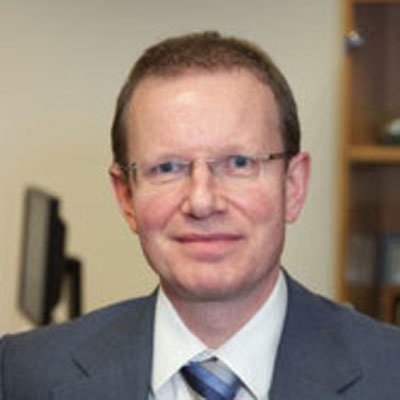 "If Paris 2015 was about setting a long-term goal, Glasgow 2021 needs to forge ahead on how we achieve it. We all must set, and then meet, demanding short-term emissions targets or it will be game over for our chances of limiting global temperature rise to 1.5C above pre-industrial levels.
"The chemicals industry has an integral role to play. Chemistry is an essential part of our modern lives and it is key to reaching net-zero – whether that's in finding alternative ways to produce materials that enable the electrification of transport or new methods to create clean energy carriers such as hydrogen.
"With many decarbonisation technologies ready to go, industry will look to COP26 and to governments for the policy commitments required to move at pace, to deploy low-carbon technologies and to enable partnerships that deliver the solutions at scale."
20) Dr Rebecca Heaton, Director of Sustainability, OVO: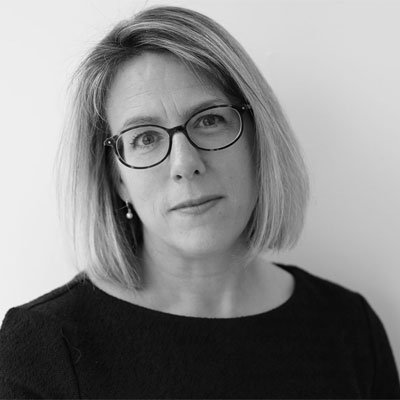 "COP26 is a pivotal moment for world leaders, NGOs, businesses and communities to come together to establish plans and encourage tangible action to tackle the climate emergency.
"For us, a successful COP26 means agreement on lasting action – adopting greener habits, kicking the coal habit entirely by 2030, abandoning fossil-fuel-powered car engines, and helping to restore our green spaces by planting more trees across the world.
"At OVO, our Plan Zero strategy to help our members eliminate their household emissions by 2030 is at the heart of everything we do, so we'd love to see world leaders promoting accessible blueprints that will support all households in adopting green technologies and actively encourage businesses to reduce carbon outputs. The time to act is now."
21) Dr Thomas Becker, Vice President Sustainability and Mobility Strategy, BMW Group: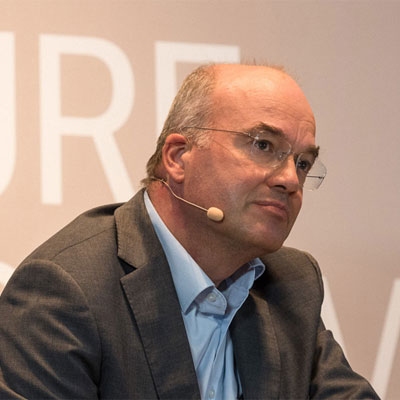 "As the BMW Group is focused on decarbonisation and circularity, we hope that COP26 will act as an effective catalyst for further accelerating climate action across our industry and our entire value-chain.
"Decarbonisation takes collaboration and commitment from many interlinked industries. No one company can achieve it on its own. This is true for many dimensions of our business such as the development of charging infrastructure or when collaborating with the steel and aluminium, glass, plastics, battery and recycling industries.
"We will be part of the conversations about the circular economy and hope to foster new collaborations and will share our learnings from our own partnerships. We are keen to engage in conversations about political framework conditions that help support climate action such as carbon pricing.
"All businesses, and particularly the automotive industry, must rise to the challenge of the climate crisis. It is not an easy journey, but it is a vital one. This is why sustainability is an integral part of BMW Group's business model as – as well as being the right thing to do – we believe it helps ensures the future viability of the company.
"We are heading to COP determined and motivated, but also keen and ready to listen and learn from others. Together, we must focus, plan and act in a responsible and urgent manner."
22) Tor Burrows, Executive Director of Sustainability & Innovation, Grosvenor: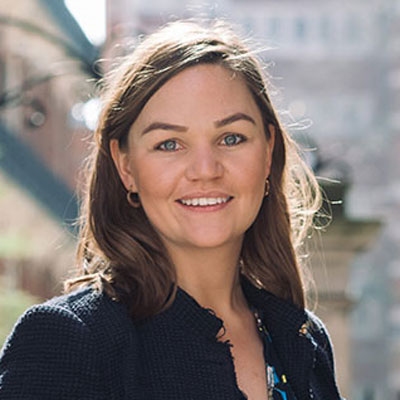 "The Paris Agreement re-wrote the rulebook on climate action, but six years on, the world still isn't on track to keep warming below 1.5C.
"Some, but not enough, businesses are moving faster than politicians. And, while there's no shortage of ideas, without policy breakthrough and a clear mechanism for making them a reality Paris' legacy is at risk.
"Only 13 of the G20 are committed to net-zero and efforts to scrap coal and fossil fuel subsidies globally by 2030 are failing. Together, leaders need to deliver on financing promises, raise ambition and accelerate a clean transition.
"The first requirement is governmental commitment, we need clear roadmaps detailing how NDCs will achieve net-zero, including market incentives and delivering on R&D promises.
"Although the formal negotiations can't achieve all of this, agreements made at COP26 between governments and business could."
Grosvenor is a partner of edie's Countdown to COP26 Festival.
23) Rosemary De Vos, Director of Client Management & ESG, Inspired Energy: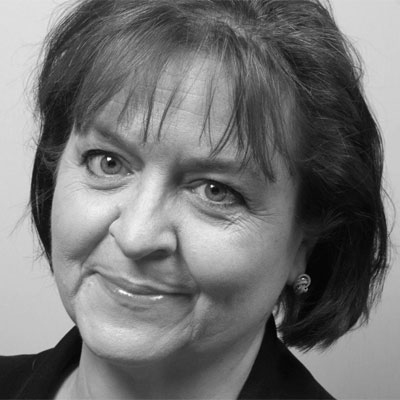 "
COP26 is the global call to action for corporations, the wider business community and all other stakeholders, including public and private organisations, academia, policymakers and NGOS, to respond to the climate change emergency.
"The pressing evidence of climate change impacting an organisation's financial forecasts is increasing. There is a growing interest in the adoption of SDG-based business modelling, both for corporations to attract institutional investors (such as pension funds), as well as activating ESG-savvy investors seeking listed companies who are leading the way in the public disclosure of their environmental and social performance.
"With the UK hosting COP26 in November, the climate emergency is our pressing call to action, with positive market performance for those organisations prioritising carbon emissions reductions and public disclosure as their response."
Inspired Energy is a partner of edie's Countdown to COP26 Festival.
24) Claudia Jaksch, Chief Executive, Policy Connect: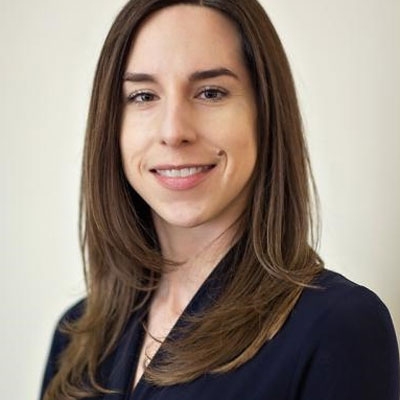 "A successful COP26 will see the UK as a global pace-setter on climate action, providing business with significant job opportunities in the UK and to becoming world-leaders in the export of zero-carbon products. 
"The UK government will have put in place, in the run-up to COP, consistent, action-oriented policy that gives businesses and individuals the certainty to invest in green technology and systems.  For example, to develop low-carbon hydrogen that will power carbon-intensive industry, such as steel-making, and for commercial vehicles.  Having the action-oriented policy that business consistently asks for will help UK become a leading exporter of ideas, products and services.
"The Government can do this. Policy Connect's Climate Policy Dashboard shows the UK's strong position on the path to a net-zero power sector. Now, the Government needs to provide leadership to business and the public on all the other sectors covered in our Dashboard. "
25) Katie White, Executive Director of Advocacy & Campaigns, WWF: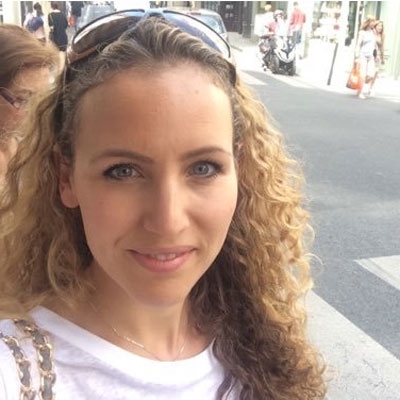 "Hosting COP26 gives the UK an historic opportunity to spearhead a step-change in global ambition. This is both a privilege and a momentous responsibility and should mark a turning point.  
 
"Businesses must make it loud and clear before and at COP that a 1.5C pathway is the only option and do everything they can to align to it and to achieve net-zero by 2050 at the latest. This includes a recognition that climate change and nature loss are two sides of the same coin; we cannot achieve 1.5C without protecting and restoring nature.  
"We also need businesses to publish credible transition plans aligned with science showing how they are going to reach 1.5C and net-zero and to push the UK government to support a level playing field when it comes to regulation. Both governments and businesses must deliver on their promises. We won't forget who stepped up when it was needed most." 
26) Claire Lund, VP Sustainability, GSK: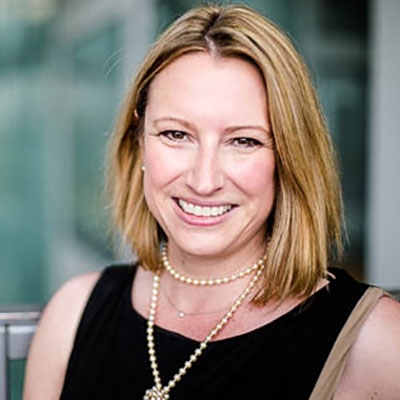 "As a healthcare company, COP26 will be a success if stakeholders come away with a better understanding of the interconnection between the health of the planet and the health of people.
"We are seeing more connections between the two and this is why we have stepped up our ambitions at GSK, such as aiming to have a net-zero impact on climate and a net-positive impact on nature by 2030. We hope COP26 will refocus attention on the 1.5C pathway that, if achieved, will minimise impact on the planet and the health of its inhabitants.
"But we know that no business can deliver this alone. Stakeholders must work closely together to develop ambitious targets and action-orientated partnerships, such as the Lowering Emissions by Accelerating Forest (LEAF) coalition we joined this year. We want COP26 to bring business leaders together to face the challenges of climate and nature together."
GSK is a Principal Partner of COP26. 
---
edie's COP26 Focus Week
The edie team is running a dedicated week of content including exclusive interviews, in-depth reports and insightful opinion pieces throughout this week (6-10 September).
Don't miss your chance to get involved; click here to read more about our full programme of content and events, and click here to register for the flagship event of the week, our Inspiration Sessions on Nature-Based Solutions and Climate Adaptation (available to watch back on-demand).
---
Luke Nicholls
© Faversham House Ltd 2023 edie news articles may be copied or forwarded for individual use only. No other reproduction or distribution is permitted without prior written consent.