$896m raised for solar power as headhunters sign climate pledge: The sustainability success stories of the week
As part of our Mission Possible campaign, edie brings you this weekly round-up of five of the best sustainable business success stories of the week from across the globe.
---
Published every week, this series charts how businesses and sustainability professionals are working to achieve their 'Mission Possible' across the campaign's five key pillars – energy, resources, infrastructure, mobility and business leadership.
With the dust now settled on COP26, businesses are keen to show that they can turn environmental ambitions into actions – potentially moving further and faster than national governments. Here, we round up five positive sustainability stories from this week
ENERGY: NextEnergy Capital raises $896 for solar-focussed fund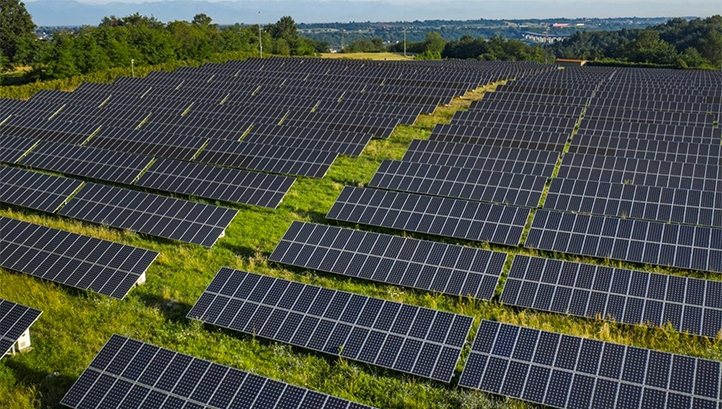 Solar generation has been in the news multiple times this week, with headlines here in the UK including new projects onsite at Glasgow Airport and the University of Surrey.
On a more global basis, NextEnergy Capital announced on Monday (31 January) that it reached a final close on its next fundraising round. It had been targeting $750m for the fund – its third and largest ESG fund to date – but exceeded this target, with a total $896m raised. The fund, like its two predecessors, will support the development and operation of solar farms in the US, Spain, Portugal, Poland and Chile.
The third fund will support the development of 742MW of new solar generation capacity across 23 projects.
The success of the third fund, NextEnergy Capital said in a statement, has set the firm up to launch a further fund dedicated to UK solar in the coming months. Indeed, this week, law firm DLA Piper this week signed for a virtual Power Purchase Agreement (PPA) with NextEnergy Group, that will support the development of a 13MW solar farm in Somerset.
RESOURCES: Exeter City FC bags recycling award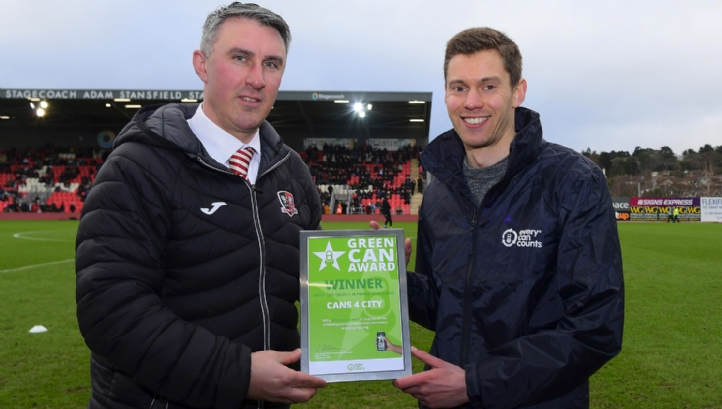 If you're a Premier League fan and a sustainability buff, you'll most likely have seen the new UN-backed sustainability ranking of all 20 clubs from the BBC, accounting for the environmental footprint of games and stadium operations as well as clubs' education and communication work. Liverpool and Tottenham Hotspur took joint first while Newcastle ranked last.
Meanwhile, in Football League Two, Exeter City FC has won the annual Every Can Counts campaign's award. Organisations participating in the campaign are encouraged to switch plastic drinks bottles for aluminium cans and to improve recycling. Profits from recycling the cans can then be donated to charitable causes. In the case of Exeter City FC, the funds raised have improved St James Park and its Memorial Garden and have supported local initiatives relating to mental health and housing support.
To date, the club's 'Cans 4 City' work has seen more than 20 aluminium recycling points installed across Devon and more than 100 volunteers engaged.
MOBILITY: RAC trials electric patrol vans, campaigns for EV charging accessibility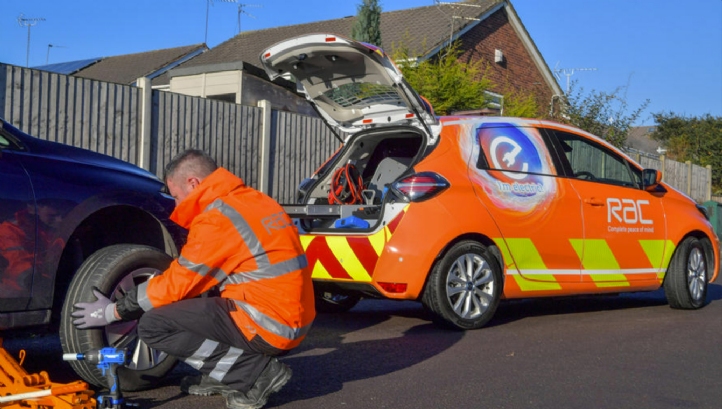 Pure electric vehicles and plug-in hybrids collectively accounted for more than 71% of vehicle registrations in the UK in January, according to the Society of Motor Manufacturers and Traders (SMMT), with uptake snowballing among individual motorists and businesses alike.
The RAC this week announced that it is backing FairCharge – a new national campaign aiming to garner greater policy support for, and private investment in, public EV charging points. The campaign is calling on the Government to bring VAT rates for electricity from public charging points, currently set at 20%, down to the domestic rate of 5%. This discrepancy, campaigners argue, is particularly putting off motorists who cannot charge at home due to not having a driveway or garage.
"The UK's journey to zero-emission driving is now well underway, but it's vital that the switch to electric happens as quickly and efficiently as possible," said the RAC's director of EVs Sarah Winward-Kotecha. "There are many issues with public chargers such as cost, availability, reliability, speed of charging and ease of payment, which have the potential to either accelerate or slow down EV adoption depending on how they are handled. Our decision to support FairCharge is all about making sure that charging provision in all shapes and forms is both fit for purpose and fair."
The news comes hot off the heels of RAC beginning trials of its first pure electric breakdown patrol vans. It will be using Renault Zoe vans that will carry all the tools needed to serve most breakdowns on the spot, whether they are EVs or ICE vehicles.
THE BUILT ENVIRONMENT: Landsec and RO Group sign on to building energy efficiency competition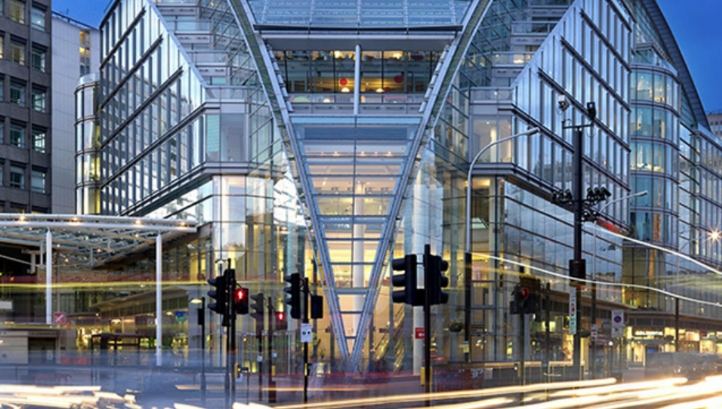 Back in December 2021, we used this weekly roundup to cover the launch of the CUBE competition, which recognises best-practice in managing energy efficiency in buildings, in the UK and in France. The first entrant to the inaugural UK iteration of CUBE was London-based property manager Howard de Walden.
Now, real estate giant and landlord RO Group have joined the UK CUBE cohort. Landsec has entered three London-based commercial developments – One New Change, 80-100 Victoria Street and New Street Square. RO Group has entered One Dorset Street in Southampton and GNR8 Clarendon Road in Watford. Both of RO Group's developments have received the Fitwel certification, which covers user and community wellbeing as well as environmental sustainability.
The announcement for Landsec builds on an existing £135m net-zero transition investment plan, set up to help the firm deliver its 1.5C-aligned science-based targets for reducing emissions by 2030.
Landsec's head of ESG and sustainability Jennie Colville said: "Joining the CUBE competition is an important part of our commitment to reduce our carbon emissions; we're keen to find new ways to drive forward change in the industry and support our customers, communities and stakeholders to transition to a low-carbon world, which includes energy reduction in our commercial buildings."
RO Group's managing director Edward Rowlandson added: "CUBE provides a unique opportunity for us to collaborate with our tenants as we continue our journey to a more sustainable future. As a landlord, engagement with our tenants is paramount, and improving energy efficiency across our buildings is a key priority for us. This benefits both the environment, as well as supporting our tenants from a cost point of view by reducing expenses."
Pictured: 80-100 Victoria Street. Image: CIM Ltd.
BUSINESS LEADERSHIP: UK's headhunting industry pushes for 'climate-competent' boards
Last month, a survey of more than 900 C-suite leaders across 11 countries by Russell Reynolds Associates (RRA) found that less than half of UK-based leaders believe their firm's chief executive is "personally committed" to advancing sustainability. Questions of how climate-focused business leaders really are have been prominent in recent months, now that net-zero is a legal obligation and an increasingly key part of having a social licence to operate.
With this in mind, a coalition of UK-based headhunters has signed a joint declaration on helping to ensure that companies recruit "climate-competent" non-executive directors. Developed as part of a project with climate consultancy Chapter Zero, the declaration states that the firms will "raise the issues of sustainability and specifically the board's climate change capabilities with every board client and candidate and that they will assess every chair and non-executive director candidate for their competence on climate change issues."
The signatory firms at this stage are Spencer Stuart, Sapphire Partners, RRA, Ridgeway, Odgers Berndston, MWM Consulting, Lygon Group, Korn Ferry, Inzito, Heidrick & Struggles, Fidelio Partners and Egon Zehnder.
"All non-executive directors need to know what questions to ask their executive teams, both about their carbon reduction strategies and how to adapt to increasingly extreme climate impacts; and to be able to challenge the answers," said Chapter Zero chair Julie Baddeley.
"The commitment of these search firms will make a real difference by helping ensure that boards are fully equipped to take on the climate challenge."
Sarah George
© Faversham House Ltd 2023 edie news articles may be copied or forwarded for individual use only. No other reproduction or distribution is permitted without prior written consent.