Aldi's plastic-free tea and a £61.5bn net-zero pension pledge: The sustainability success stories of the week
As part of our Mission Possible campaign, edie brings you this weekly round-up of five of the best sustainability success stories of the week from across the globe.
---
Published every week, this series charts how businesses and sustainability professionals are working to achieve their 'Mission Possible' across the campaign's five key pillars – energy, resources, infrastructure, mobility and business leadership.
As UK tabloid headlines filled with news surrounding the unsolved Daniel Morgan murder case and the UEFA European Football Championship, projects and initiatives which empower businesses to play their part in achieving a sustainable future, today, continued to launch and scale-up.
ENERGY: UK Export Finance forges new partnership to boost renewable energy exports
Late last year, the UK Government vowed to end financing for fossil fuels overseas following a string of investigations into the funding activities of its direct lending facility UK Export Finance (UKEF).
UKEF has this week signed a memorandum of understanding (MOU) with the Offshore Renewable Energy (ORE) Catapult, designed to help increase business co-operation with the Catapult domestically and to scale the export of related products, services and skills in a post-Brexit world.
A statement regarding the MOU reads: "ORE Catapult and UKEF will raise awareness of the support that can be provided to assist UK businesses in the renewable energy sector. UKEF has also trained ORE Catapult employees to highlight the financial support UKEF can offer to benefit green SMEs. This training will enable ORE Catapult to raise awareness of the services UKEF offer to nearly 300 SMEs in the renewable energy sector they support."  
UKEF's director and head of business development, marketing and communications Richard Simon-Lewis said the MOU will help the agency to "tap into" the UK's ambition to expand renewable energy sectors "on a more granular, regional basis".
RESOURCES: Aldi to switch to plastic-free own-brand tea bags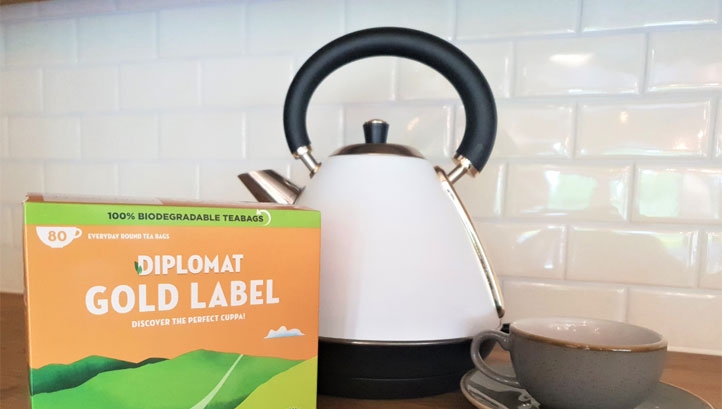 Last year, Aldi UK and Ireland committed to halving the volume of plastic packaging it uses each year by 2025. 
In a positive step towards this first commitment, the supermarket is removing the outer plastic packaging on own-brand tea products. It is also changing the way in which teabags themselves are sealed. Aldi, like many brands, has been using an oil-based sealing, but will now switch to a biodegradable alternative. Aldi has calculated that the switches will remove 1.4 billion pieces of plastic from its tea aisles.
The changes will be completed by the end of the year. Customers will be informed of the changes via on-pack labels badging the tea bags as biodegradable.
MOBILITY: Willmott Dixon to add EV chargers to all sites in England and Wales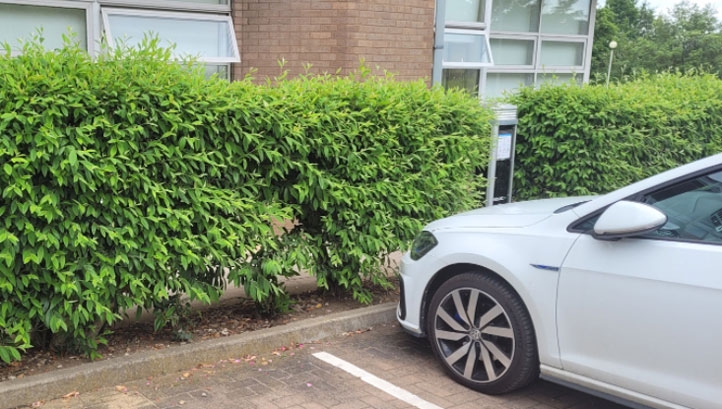 Construction firm Willmott Dixon made headlines last autumn with a new sustainability strategy containing a commitment to deliver zero-carbon operations by 2030.
After launching a new vehicle scheme to help staff switch to electric vehicles (EVs), which has garnered more than 300 successful applications to date, the business has now outlined plans to install charging infrastructure at all offices and sites across England and Wales, through a partnership with Rolec. Once the vehicles are on the road and the charging points are in place, the business estimates that annual carbon savings of around one million kg of CO2e will be realised.
"In order to achieve [our 2030 'Now or Never' targets], it is critical that we move to a 100% EV fleet, which will only be viable if we are able to provide our people with the relevant equipment to make this step change possible," Willmott Dixon's chief sustainability officer Julia Barrett said.
Barrett is notably the recipient of edie's 2021 Sustainability Leader of the Year Award. Her colleague, sustainable development manager Jonathon Ayton, received the Rising Sustainability Star Award.
THE BUILT ENVIRONMENT: JLR unveils new net-zero logistics hub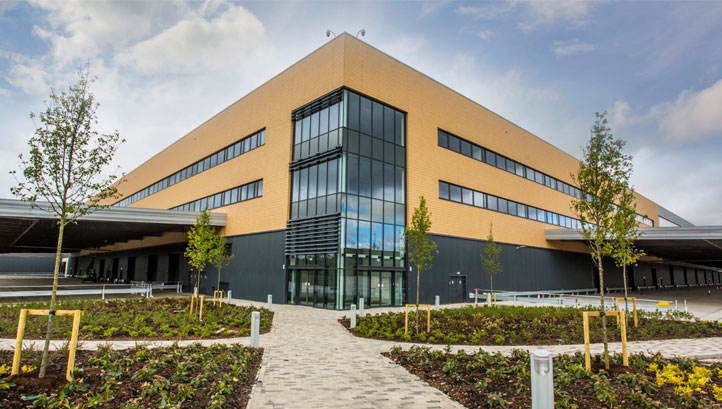 It's been a busy week of sustainability news for Jaguar Land Rover (JLR). As well as outlining plans to begin testing its first hydrogen car this year, the company has launched a new logistics facility that is net-zero in operation, near its Solihull manufacturing plant.
Built through a partnership with Winvic Construction and Prologis, the facility was designed to have low levels of embodied carbon and to produce minimal emissions in operation, in line with the UK Green Building Council's (UKGBC) net-zero carbon framework. JLR worked with Planet Mark and the Cool Earth NGO to calculate the building's whole life carbon footprint and to invest in carbon offsetting worth five times this level of emissions. The offsets support indigenous communities to protect 760 acres of rainforest canopy in the Peruvian Amazon.
The facility is also expected to help JLR reduce annual HGV movements in the region by one million miles each year, as it will enable the consolidation of deliveries.
BUSINESS LEADERSHIP: UN to align £61.5bn pension pots with net-zero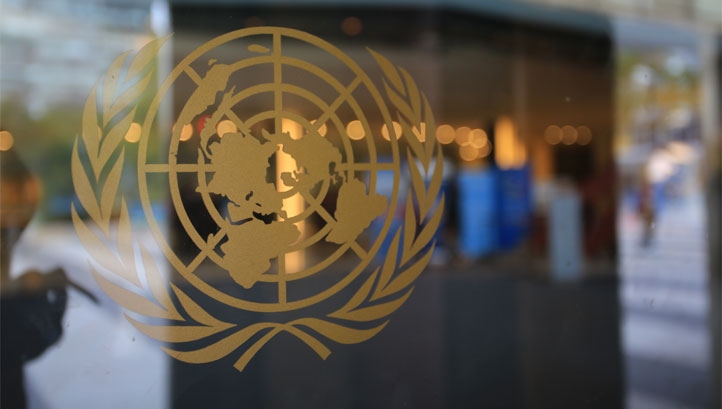 With climate risk reporting requirements changing and the general public becoming ever-more aware of the environmental impacts of their investments, more pension funds are setting net-zero targets as a standalone or through collaborative initiatives.
This week, the UN's Joint Staff Pension Fund (UNJSPF) set new targets to reduce investment-induced emissions by 29% on a year-on-year basis for 2021. Through to 2025, it is targeting a reduction of 40%, also against a 2020 baseline. The Fund has already divested from coal but will now look at what combination of other engagement and divestment is needed across other "priority sectors", namely oil and gas, utilities, steel, cement and transport. It claims its new targets are aligned with the Paris Agreement's 1.5C trajectory.
Given that the UNJSPF represents the pensions of more than 130,000 individuals, covering £61.5bn, Make My Money Matter believes that the move will press other schemes to follow suit.
"The UN has a critical role to play in our transition towards a zero-carbon world, and today's announcement…shows they recognise the power of our pensions in driving that transition," Make My Money Matter's chief executive Tony Burdon said.
"It also demonstrates that they are prepared to listen to their members – the majority of whom want their savings to tackle the climate crisis, not fuel the fire. With COP26 on the horizon, we want to see pension schemes across the globe follow the UNJSPF's lead and join the race to the top among pension schemes. The pensions schemes of other multilateral institutions, the World Bank, IMF and others need to step up and commit too."
Sarah George
© Faversham House Ltd 2023 edie news articles may be copied or forwarded for individual use only. No other reproduction or distribution is permitted without prior written consent.