Amazon's new 'green' HQ and Denmark's wind energy island: The sustainability success stories of the week
As part of our Mission Possible campaign, edie brings you this weekly round-up of five of the best sustainability success stories of the week from across the globe.
---
Published every week, this series charts how businesses and sustainability professionals are working to achieve their 'Mission Possible' across the campaign's five key pillars – energy, resources, infrastructure, mobility and business leadership.
In a week that will be remembered for edie's 2021 Sustainability Leaders Forum and for the dramatic scenes at the Handforth Parish Council meeting, projects and initiatives which empower businesses to play their part in achieving a sustainable future, today, continued to launch and scale-up. 
Here, we round up five of the top announcements. 
ENERGY: Danish government takes majority stake in £25m wind power island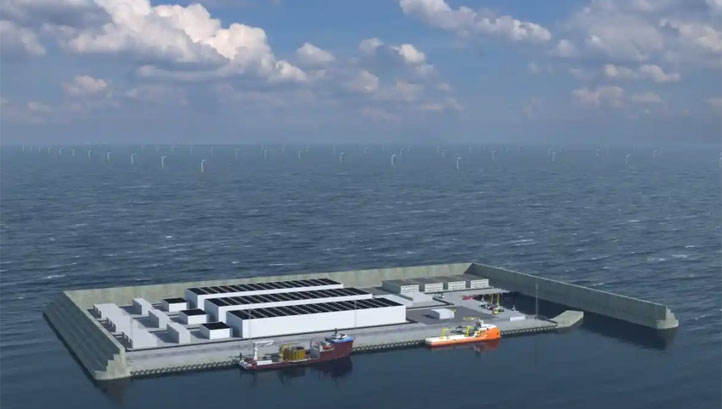 The North Sea was once synonymous with oil and gas exploration, but is fast becoming a global hub for offshore wind. After banning new oil and gas exploration in the Danish North Sea in December 2020, Denmark's government this week agreed to take a majority (51%) stake on a new artificial "energy island", which will play host to storage arrays supporting two new generation "hubs".
Collectively, the hubs will support 5GW of generation capacity initially, with the potential to expand to up to 12GW. The developers of the island claim it will help the generation arrays meet the electricity needs of up to three million Danish homes. The remaining 49% stake in the £25m project will be accounted for by private energy companies. It is hoped that the project will be complete, in full, in the early 2030s.
"This is truly a great moment for Denmark and for the global green transition," Denmark's climate minister Dan Jørgensen said in a statement.
"The energy hub in the North Sea will be the largest construction project in Danish history. It will make a big contribution to the realisation of the enormous potential for European offshore wind."
RESOURCES: World's largest hanger maker joins Ellen MacArthur Foundation network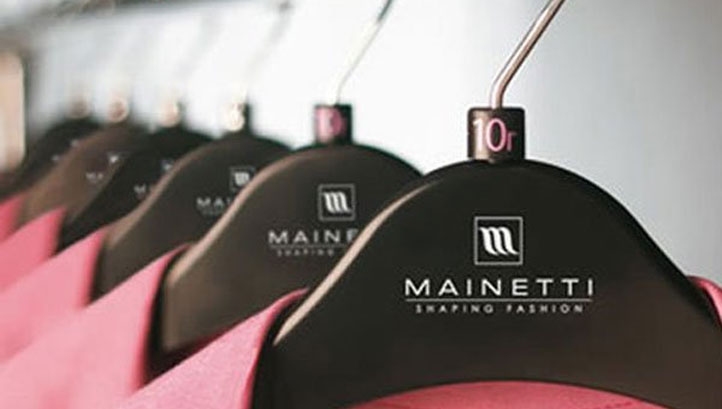 In last week's edition of this roundup, edie spotlighted the fact that online fashion retail giant Zalando has joined the Ellen MacArthur Foundation as a member and committed to extending the life of 50 million products by 2023. This is significant, given fashion's large waste and materials footprint.
But when we think of this issue, we often think of clothes and shoes piling up in landfills, when another major issue is the packaging they are sold with. To that end, retail solutions provider Mainetti, which makes and recycles products including garment hangers and swing tags, has also joined the Foundation. The company claims it is already a pioneer in hanger reuse and recycling but has set net ambitions to source 60% recycled materials, in terms of tonnage, for hangers by 2025. It will also exit the single-use plastic water bottle space and ramp up renewable electricity procurement.
"We have shared the Foundation's commitment to building a robust global circular economy framework since our inception in the 1960s," Mainetti's chief operations officer Keith Charlton said.  "Joining the Network as a member means we are joining other innovators and thought leaders to develop new circular partnerships and practices at a global scale."
MOBILITY: Enterprise Rent-A-Car trials hydrogen-powered saloons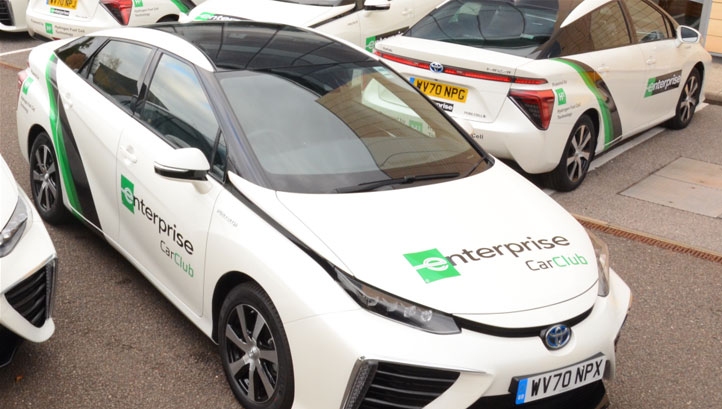 An analysis published this week by Ernst & Young (EY) outlined how fleet transitions could halve Europe's road transport emissions. This is because, while fleets account for just one-fifth of vehicles on roads, they account for more than two-fifths of the miles driven,
It is timely, then, that Enterprise Rent-A-Car has taken delivery of 17 Toyota Mirai hydrogen fuel cell electric cars. Toyota claims that the model can be refuelled in three minutes to deliver a range of up to 300 miles. Enterprise will trial the zero-emission vehicles amongst its employee base and with customers of its Car Club, to explore the potential for rolling out more hydrogen vehicles across its fleet.
"We want to see what role hydrogen vehicles might play in the future advancement of sustainable mobility, to reduce emissions and to help cities, communities and businesses to achieve their air quality goals," Enterprise's European partnerships and innovation strategy director Iain Macbeth said. Macbeth recently took part in edie's #SustyTalk interview series, to discuss the impacts that Covid-19 has had on fleet transitions. You can view that video in full here.
THE BUILT ENVIRONMENT: Amazon unveils plans for new spiral-shaped HQ, covered in trees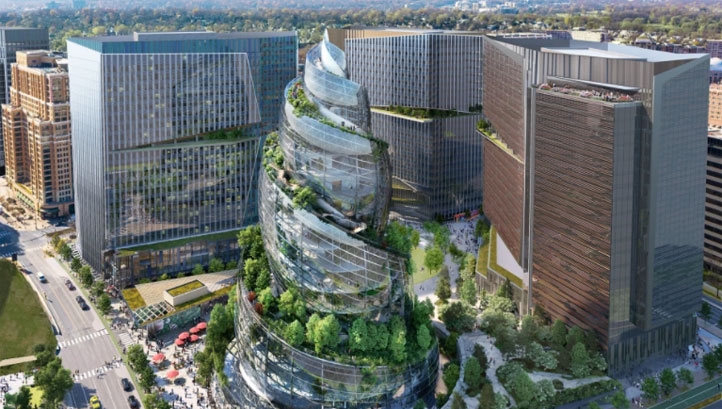 When Amazon unveiled the proposed designs for its updated headquarters space in Arlington, Virginia, this week, headlines focused in on its unusual shape. While Amazon worked with NBBJ architects to model the building on the helix structure of DNA, others said it looked like a certain brown emoji.
But beyond their initial appearance, the proposed designs for three 22-storey office buildings boast a myriad of built-in sustainability features. They are designed to meet LEED Platinum standards, featuring all-electric heating and cooling systems powered by 100% renewable energy; windows and doors that maximise passive daylighting and "living" green spaces. Aside from the 350-foot-tall office blocks themselves, Amazon is planning to develop 2.5 acres of land for public use. Facilities developed will include an amphitheatre, a green and a forest grove.
Amazon said in a statement that the plans are fully aligned with the company's commitment to reach net-zero by 2040. The statement added: "We hope that the blend of architectural and ecological elements at PenPlace—the name of the site—will inspire those who work here and serve as an inviting place for neighbours to gather, relax, dine, and shop. We look forward to working together with the community in the coming months to bring this vision to life."
BUSINESS LEADERSHIP: Twinings exceeds goal to improve 500,000 people's lives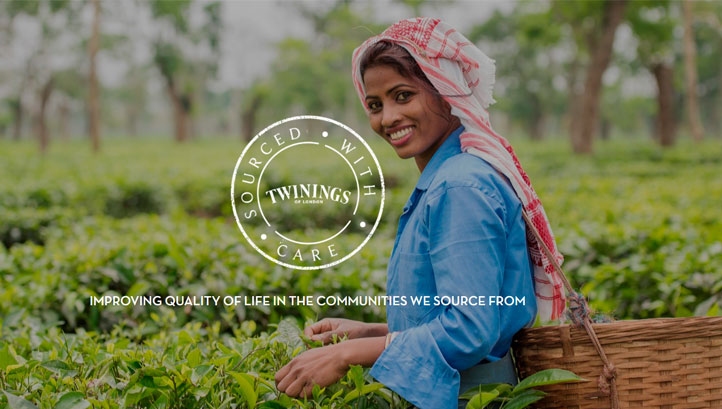 The tea sector is the largest in India, employing three million workers – but for all the industry's economic benefits, environmental and social issues are rife on tea estates. 
Four years ago, Twinings unveiled a new plan to help empower workers, especially women and young people, and improve health, safety, wellbeing and livelihoods across tea estates. Called 'Sourced with Care', the programme was designed to help 500,000 people by the end of 2020. Twinings this week announced that it has surpassed this coal. During the past 12 months, it has not only continued with its life skills education courses; hygiene, sanitation and housing investments and worker rights protection schemes, but rolled out emergency hygiene kits and face masks.
Sourced With Care is carried out with the support of 10 NGO partners, including Unicef UK, as well as local and national government bodies. Those benefitting are based in locations such as India, Kenya, Sri Lanka and Guatemala.
Twinings' chief executive Bob Tavener said: "Every day, in gardens and farms across the world, hundreds of thousands of people are growing, tending and harvesting tea and herbs. We depend upon their skill and care for our fine ingredients and recognise the value they bring. Sourced with Care is an investment in these people and communities — their future and ours. Improving their lives and livelihoods is the right thing to do, as well as helping Twinings build a resilient and sustainable supply chain."
Sarah George
© Faversham House Ltd 2023 edie news articles may be copied or forwarded for individual use only. No other reproduction or distribution is permitted without prior written consent.