Carbon pricing calls and rubbish-fired plastics plants: The sustainability success stories of the week
As part of our Mission Possible campaign, edie brings you this weekly round-up of five of the best sustainability success stories of the week from across the globe.
---
Published every week, the new series charts how businesses and sustainability professionals are working to achieve their 'Mission Possible' across the campaign's five key pillars – energy, resources, infrastructure, mobility and business leadership.
From a collective call from business leaders for a "strong" carbon price in the US, to the construction of a huge, closed-loop plastics plant in Bristol, each of these projects and initiatives is empowering businesses to play their part in achieving a sustainable future, today.
ENERGY: Microsoft to source clean power from repowered Dutch wind farm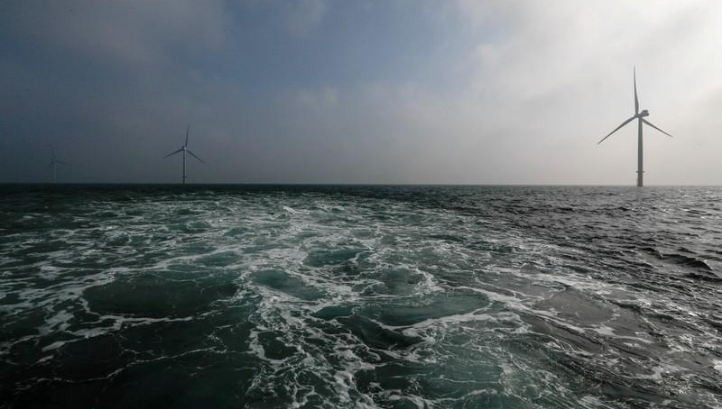 Microsoft is widely regarded as one of the corporate leaders on clean power, with a global renewable energy portfolio that currently stands at around 1.4GW and a target of meeting 60% of its global consumption with energy from wind, solar and hydropower within the 2020s.
As it strives to meet that ambition, the tech giant this week inked a new deal to purchase power from a 713.5MW offshore wind farm, called Borssele III/IV, in the Netherlands. The Power Purchase Agreement (PPA) between Microsoft and Dutch developer Eneco, which is repowering the facility, will see energy from the array used to power Microsoft's European data centres for 15 years, starting in 2022.
"Tech companies are facing the challenge to reduce their carbon footprints, mostly due to the vast energy consumption of their data centres," Enoco's chief customer officer Hans Peters said.
"A global frontrunner like Microsoft does not see this as a challenge, but as an opportunity to boost the clean energy transition."
RESOURCES: Pennon to power Britain's largest plastic recycling plant with landfill-bound rubbish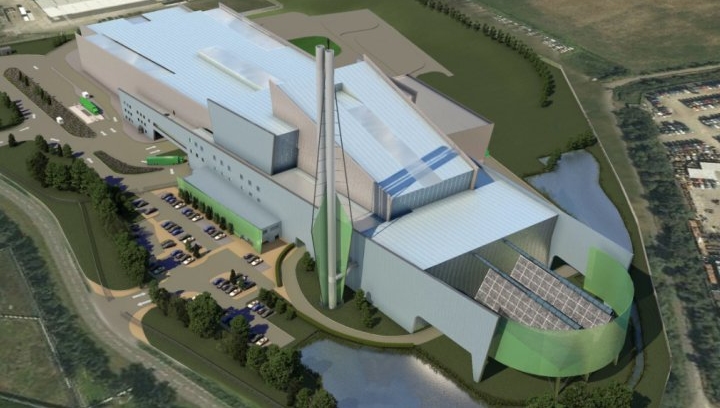 The UK is estimated to have just one-third of the infrastructure needed to recycle all the plastic it produces, meaning it has historically sent much of its waste abroad for reprocessing. But as nations such as China and Malaysia impose import bans and even begin sending excess waste back to its source – and as the UK's plastic industry braces for Brexit and the updated Resources and Waste Strategy – it's clear that a different approach is needed.
Viridor's parent company Pennon has therefore decided to invest £65m in what will be the UK's largest multi-plastics recycling plant at Avonmouth, near Bristol. The facility is set to process around 60,000 tonnes of plastics every year, producing a recycled resource stream fit to be repurposed into new rigid plastic packaging and products. In order to minimise the carbon footprint of the recycling plastic, Pennon will power the plant using energy from waste (EfW) generated on-site from non-recyclable, landfill-bound waste. The company claims this will divert 320,000 tonnes of waste from landfill and generate 32MW of electricity annually.
"Unless action is taken now and investment in infrastructure is made, a plastic recycling capacity gap will undermine UK ambitions and the sustainability targets of retailers and the big consumer brands," Pennon's chief executive Chris Loughlin said.
"By using waste which cannot be recycled as the fuel to create low-carbon electricity which will power plastics recycling, we are creating a truly resource and energy-efficient waste management solution."
MOBILITY: Irish Rail begins tender process for up to 600 electric carriages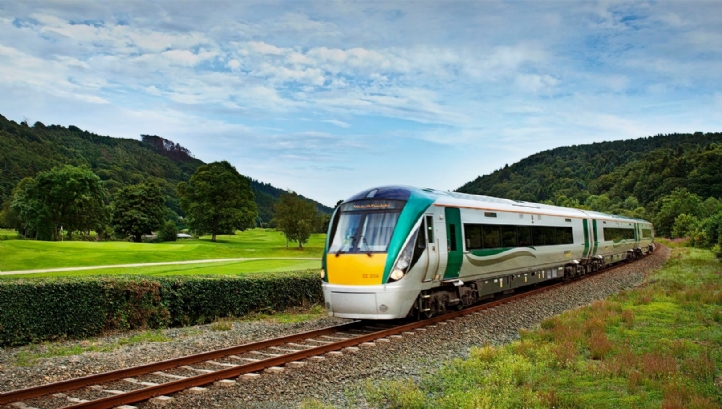 Several pieces of research in recent months have suggested that the electric vehicle (EV) revolution is hitting the public and shared transport sectors far faster than the private automotive sector. Bloomberg New Energy Finance, for example, has predicted that pure electric buses are likely to account for 81% of new bus sales by 2040, compared to a 57% quota for new passenger car sales.
But one sub-sector of public transport which is proving slower to abate is rail. In a bid to buck this trend, Irish Rail has placed a notice for the tender of up to 600 electric train carriages, to be purchased over a 10-year period, in the Official Journal of the EU. The company claims it is the largest and greenest fleet order in Irish history and will, if approved, ensure that up to 80% of heavy rail journeys across the nation are zero-emission.
The process is being overseen by Ireland's National Transport Authority (NTA), with Irish Rail claiming it will "attract the interest of virtually every major global train manufacturer, such is its scale".
THE BUILT ENVIRONMENT: Foster & Partners targets net-zero building designs by 2030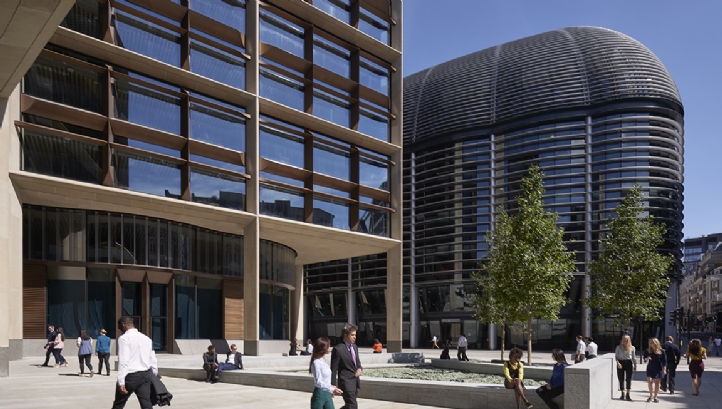 Net-zero has been a huge topic for the built environment sector over the past 12 months. Since the World Green Building Council (WorldGBC) launched its flagship Net Zero Carbon Buildings Commitment last summer, the likes of Majid Al Futtaim, a shopping mall, retail and leisure firm in the Middle East and North Africa, Integral Group and IoT lighting firm Signify have signed up, while other companies, including Skanska UK have set their own net-zero aims.
This week saw Foster & Partners become the first architecture firm to sign the WorldGBC commitment, pledging to track, verify and report on commitments to eliminate all operational carbon emissions from its new projects within the next 11 years. By signing up, the company has also agreed to completely decarbonise its existing projects – including its flagship eco-offices for Bloomberg in London – by mid-century.
Foster & Partners' head of sustainability Chris Trott said he was "proud" to sign the commitment after the firm joined WorldGBC's Advancing Towards Zero campaign, which has seen stakeholders across the built environment sector co-develop a pathway for reducing industry emissions by more than 84 gigatonnes of CO2 over the next 31 years.
BUSINESS LEADERSHIP: US business leaders call on Congress to legislate for carbon pricing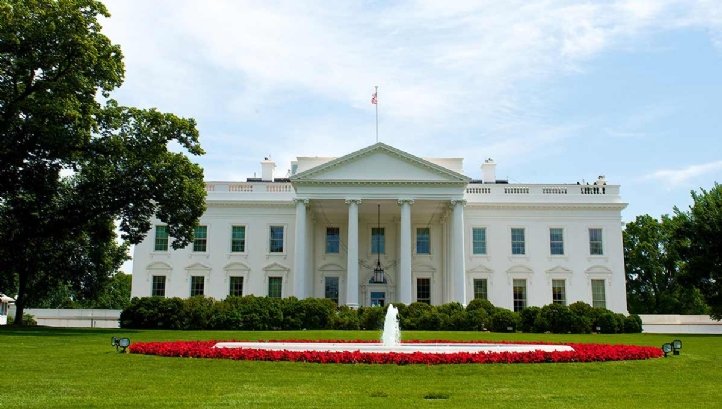 Since the Intergovernmental Panel on Climate Change (IPCC) published its landmark report on global warming last October, companies have increasingly been pushing governments to strengthen their environmental legislation. Here in the UK, for example, companies have been calling on both the UK and EU parliaments to enshrine a net-zero carbon target in law.
The signs of this trend are also visible in the US, where, just one week after 13 chief executives penned a letter urging Congress to implement a long-term federal policy around emissions "as soon as possible", 75 business representatives have written to President Trump to voice their support for a national carbon price. Its signatories, which include the likes of BP, Shell, eBay, Mars, Microsoft and PepsiCo, collectively represent a market valuation of $2.5trn. The letter calls for Congress to pass "meaningful" climate legislation and was supplemented with a march outside the White House to mark the Lawmaker, Education & Advocacy Day (LEAD) on Carbon Pricing.
"Microsoft has taken steps to make and meet a series of commitments to reduce the company's carbon footprint, including imposing an internal carbon tax across our business and a goal to reduce our operational carbon emissions by 75% by 2030 – but no matter how much any one company does, federal policy is needed to drive large-scale change," Microsoft's director of sustainability policy Michelle Patron said. "We believe it's time for a serious national discussion on carbon pricing that can translate into policy action."
Sarah George
© Faversham House Ltd 2023 edie news articles may be copied or forwarded for individual use only. No other reproduction or distribution is permitted without prior written consent.