Dow's Project Butterfly and Ikea's EV charging push: The sustainability success stories of the week
As part of our Mission Possible campaign, edie brings you this weekly round-up of five of the best sustainability success stories of the week from across the globe.
---
Published every week, the new series charts how businesses and sustainability professionals are working to achieve their 'Mission Possible' across the campaign's five key pillars – energy, resources, infrastructure, mobility and business leadership.
From a UK-first Power Purchase Agreement, to a US fashion retailer's bid to get customers shopping for renewable energy, each of these projects and initiatives is empowering businesses, local authorities and governments to achieve a sustainable future, today.
ENERGY: Northumbrian Water signs offshore PPA in UK-first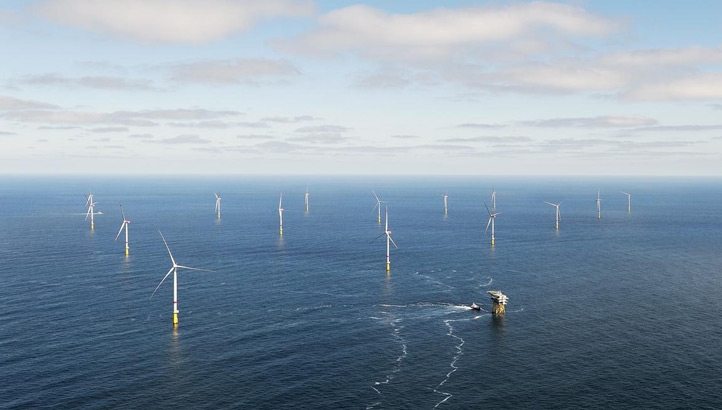 Last year, a report from the International Renewable Energy Agency (IRENA) found that corporates have actively sourced renewable energy equivalent to the overall demand of France, with more than 2,400 companies across 75 nations sourcing 465TWh of renewable energy in 2017.
There's certainly nothing new about corporate Power Purchase Agreements (PPAs), but Northumbrian Water has made UK history this week. The water company has signed the first-of-its-kind deal in the UK to procure renewable energy from a windfarm off the coast of Norfolk.
Northumbrian Water has signed a 10-year PPA with energy giant Ørsted as an expansion of a renewable electricity supply agreement between the companies, which started in April 2018. The corporate PPA will deliver approximately 100GWh per year of renewable electricity from the Race Bank offshore windfarm, amounting to 1TWh across the agreed term.
Ørsted's head of corporate PPA's Alana Kühne said: "Northumbrian Water shares our ambitions towards a greener future and are able to benefit from this journey through signing a Corporate PPA from Race Bank.  For Ørsted, this agreement is an important step towards building long-term green partnerships with corporate power customers."
RESOURCES: Dow expands plastic-battling Project Butterfly in South Africa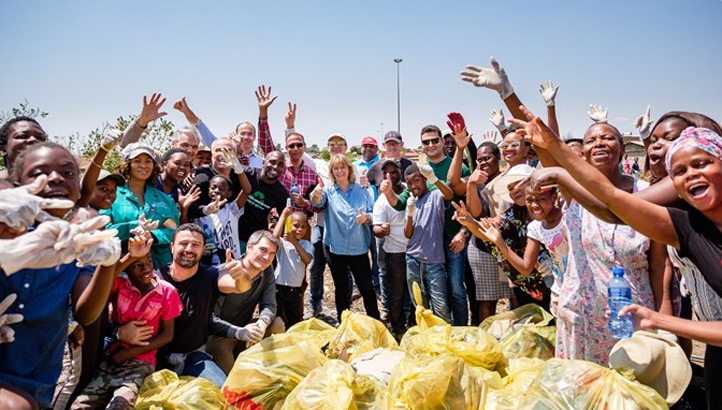 Plastics is arguably still the hot sustainability topic in the UK. However, the hazardous impact it has on the environment is even more pronounced further afield. To combat plastics pollution and boost economic opportunities for select communities, chemical giant Dow has launched a new initiative.
Dow is creating new jobs that reduce plastic pollution through its Project Butterfly social initiative. Introduced in 2017 in the township of Tembisa, Johannesburg. The project partners with non-profits and local communities to educate communities and kickstart collections, clean-ups and other waste management practices.
Currently active in Johannesburg and Durban, the initiative is advancing the circular economy to collect, recycle reuse and redesign plastic waste and keep the value of the material up for as long as possible. To date, more than 715 "Wastepreneurs" have participated in the initiative. These Villages facilitate the collection of an estimated 2.6 million pounds of waste each year from more than 10,000 South African homes
"By joining forces with those who are already making inroads in tackling poor waste management as well as local communities, government agencies and associations, we are changing the conversation around plastics and their value for society," Dow's commercial vice president for packaging and specialty plastics business EMEA Javier Constante said. "Project Butterfly is about transformation. Even after plastics have fulfilled their initial purpose, they have significant value and should be treated as important resources and recycled whenever possible."
MOBILITY: Ikea Germany opens up EV charging stations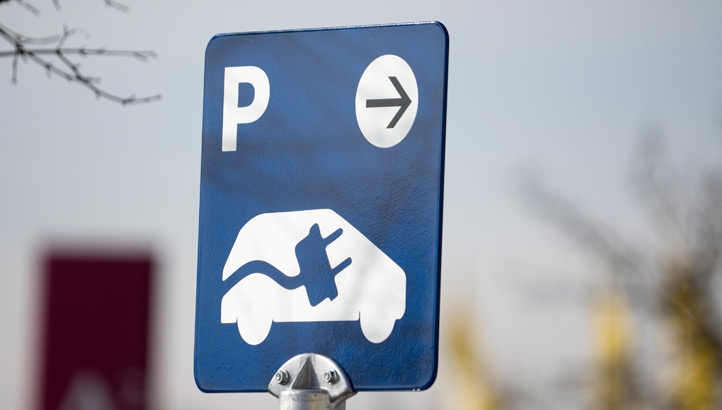 Ikea announcements are a common occurrence in this feature, and this week is no different. The company has enrolled numerous take-back schemes for items and resources, as well as rolling out electric rickshaws in its Indian market.
In Germany, Ikea is investing more than €6m in electric vehicle (EV) charging infrastructure that enables customers to power vehicles with procured 100% renewable electricity. The energy is procured through a 25% stake in a nearby offshore windfarm.
By 2020 Ikea is aiming to offer the possibility at all IKEA Group stores in 30 countries, as part of its commitment to the EV100, a global initiative of forward-thinking companies that aims to make electric transport a normal practice by 2030.
"This gives us a pioneering role in retailing," Ikea Germany's property manager Johannes Ferber said. "With this initiative, we want to make a contribution to making e-mobility even more successful in Germany."
THE BUILT ENVIRONMENT: World's tallest prefab building makes progress in Croydon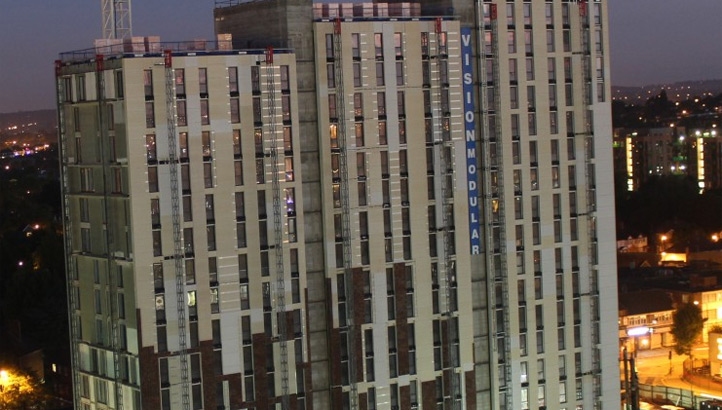 If you were to guess the location for a "world-best" for the sustainable built environment, you'd probably envision New York or Abu Dhabi, two cities renown for their impressive new builds. However, the location of the world's tallest prefabricated tower is set to switch from New York to East Croydon.
A 44-storey block of more than 540 flats is set to be constructed on the former Essex House site, which is located opposite East Croydon Station. In contrast, the current record for the tallest prefabricated building is the 32-story 461 Dean skyscraper, in New York.
The proposed East Croydon building, to be constructed by offsite company Vision Modular will consist of two buildings of 44 and 38 storeys, will contain more than 540 flats if it is granted planning permission. As a prefabricated building, most of the individual flats and concrete structures would be built offsite and shipped to East Croydon.
Prefabrication offers a significantly lower carbon footprint and construction can be achieved and the overall project delivered at least 40% quicker than traditional methods. Another benefit is that of reduced waste landfill charges. There is 90% less waste produced onsite compared to a traditional build.
BUSINESS LEADERSHIP: Reformation encourages customers to shop for offsets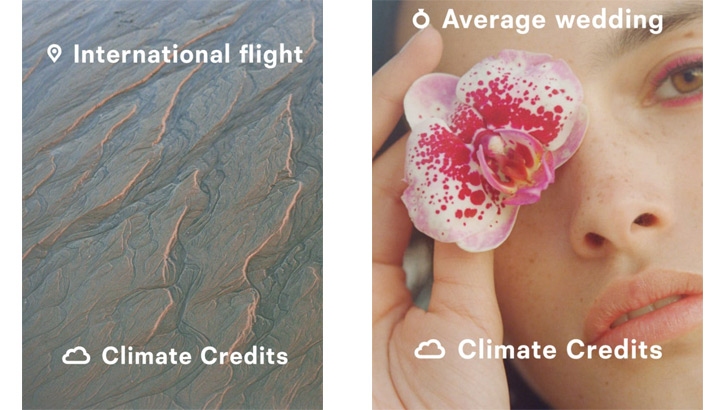 As consumers become more aware of the environmental impacts of their purchasing decisions, more companies are now offering low-carbon or climate-mitigating products to retain customer trust. One such method is providing offsetting options; Unilever-owned ice cream brand Ben & Jerry's, for example, has used a carbon offsetting scheme using blockchain technology for customer satisfaction
LA fashion retailer Reformation is the latest to turn to offsets to promote sustainability to consumers. The firm's latest campaign "Carbon is cancelled," implores shoppers to purchase renewable energy of carbon offsets instead of, or at least as well as, clothes.
The company's website encourages shoppers to use Arcadia power, a DC-based energy firm, to switch energy supply. Shoppers merely opt into a billing system and will automatically gain access to an energy bill that features 50% sourced renewable energy. A 100% option is also available.
Reformation is also offering a self-proclaimed "bribe" for shoppers that do switch, offering a £100 credit towards in-store or online purchases. Reformation is also encouraging consumers to shop for climate credits, including options that offset the carbon footprint of a traditional wedding as well as international and domestic flight variants.
Matt Mace
© Faversham House Ltd 2023 edie news articles may be copied or forwarded for individual use only. No other reproduction or distribution is permitted without prior written consent.