Every Premier League team ranked (by sustainability)
As Premier League clubs scramble to secure deals before the end of Transfer Deadline Day, edie explores exactly what each of them are doing to champion sustainability.
---
It's shaping up to be one of the biggest weeks of the year for any sports enthusiast, with The Ashes, The Rogers Open and The Europa League all gracing TV screens in homes and pubs across the UK. 
But the moment which millions of us are waiting for is the start of the 2019-2020 Premier League, which will officially kick-off at 8pm on Friday (9 August), when Liverpool take on Norwich City. 
In the meantime, Clubs have until 5pm today (Thursday 8 August) to complete player sales, swaps, loans and purchases before the Transfer Deadline window closes. 
While bosses will have their eye out for those who can score goals, defend robustly and bring creative flair to the pitch, edie's editorial team have been investigating which clubs are setting ambitious green goals and defending the planet – and which don't yet know the score when it comes to environmental considerations. Here, we rank each of this season's clubs based not on their sporting performance, but their efforts to become low-carbon, resource-efficiency and energy management champions. 
Arsenal
Last year saw Arsenal become the first UK football club to install a battery storage system. Developed by Pivot Power, the 3.7MWh system can power the club's Emirates Stadium in North London for an entire match – equivalent to powering 2,700 homes for two hours. Other built-in sustainability features at the stadium include automated LED lighting, LED floodlights and a management system for heating and ventilation, as well as a pitch water recycling system.
Since 2017, 100% of the 60,000-seater stadium's electricity needs have been met with renewables, as part of a supplier deal with Octopus Energy. The Emirates was the first Premier League stadium to hit the 100% renewables milestone.
The Gunners are currently averaging 90% landfill diversion rates for matchday waste, with glass, cardboard, paper, clastic, metal and grass all being separated for recycling, and food sent for redistribution or anaerobic digestion. The club has removed plastic straws and stirrers from its operations and no longer distributes single-use coffee cups.
edie's (unofficial) sustainability ranking:     3rd
Bournemouth
AFC Bournemouth does not produce sustainability reports, nor is a sustainability strategy available anywhere on its website. However, the club is a founding partner of a local sustainability drive called Green Goals, whereby businesses across the region co-fund projects such as anti-littering campaigns, allotment creation and nature restoration and conservation schemes. All Green Goals initiatives are designed to benefit the people in local communities, as well as the environment.
edie's (unofficial) sustainability ranking:   16th
Brighton & Hove Albion
The Seagulls generate their own green electricity using solar panels on the rooftop of the club's Amex Stadium in Falmer, East Sussex. The club also has a local food sourcing policy to cut carbon within its food supply chain.
However, the club does not publicly publish annual information regarding its energy use, carbon footprint or waste.
Brighton & Hove Albion's most recent public sustainability pledge was to remove single-use plastic packaging from its operations by the end of this season.
edie's (unofficial) sustainability ranking:     9th
Burnley
Burnley's charitable arm, Burnley FC in the Community, has been widely recognised for its efforts to help other businesses across East Lancashire and West Yorkshire to develop their own CSR strategies or social sustainability programmes.
But the club itself hasn't actually published such a strategy – its website is devoid of any sustainability report or CSR information.  
edie's (unofficial) sustainability ranking:     18th
Chelsea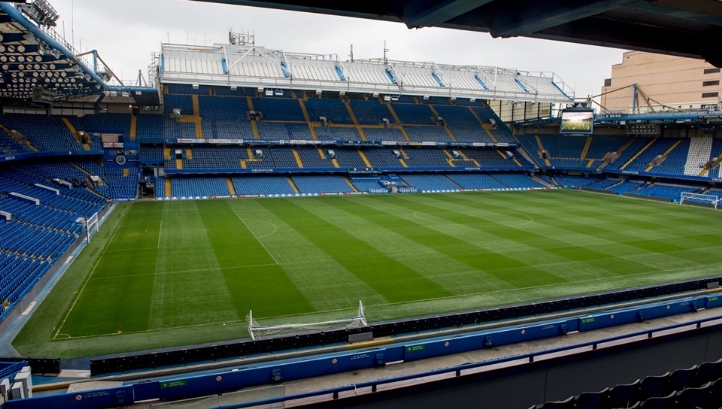 The Blues are one of the Premier League's greenest. Unlike many other clubs, Chelsea has published an environmental policy and its charitable arm has issued an annual report.
The club is also a member of City Hall's Green500 scheme, which is uniting businesses across London to collectively deliver carbon savings of more than 1.5 million tonnes. To that end, it has invested heavily in technologies such as LED lighting and heat recovery coils at Stamford Bridge.
On resource management, Chelsea is operating at zero-waste-to-landfill status and has been since 2015. At its training ground in Cobham, Surrey, the club has invested in a system which captures rainwater from the roof and stores it in a reservoir, for later use during pitch irrigation. While in the reservoir, the water reflects heat and light that is captured for use in warming the facility's basement. All urinals across both Cobham and Stamford Bridge are also operated via 'smart flush' systems.
edie's (unofficial) sustainability ranking:     4th
Crystal Palace
After having planning permission granted by Croydon Council, the Eagles are currently in the process of redeveloping Selhurst Park Stadium. The redevelopment will increase the facility's capacity from 26,000 to more than 34,000 – something which has required the club to place its approaches to waste, water, energy and travel under the microscope.
To that end, Palace is working with consultancy Greengage to develop a new sustainability strategy for the new facility. The framework – the club's first – is due for publication by May 2021. However, the club's website is currently devoid of any information regarding its waste, water, energy or carbon footprint.
edie's (unofficial) sustainability ranking:     19th
Everton
The Toffees are currently consulting on plans for a new stadium at Bramley-Moore Dock and a community-led legacy project at Goodison Park. Running until 25 August, the consultation will garner advice from the club's stakeholders on transport and environmental sustainability, in what chief executive Denise Barrett-Baxendale has described as a "golden opportunity" for the club to deliver "real and tangible transformational change".
Crucially, the project is being badged up as a civic and environmental regeneration project, rather than simply a new, larger home for the club. However, specific details regarding the project's likely impact (aside from its projected £237m in social impact over the first decade of operation) have not yet been published, with a planning application due for submission this autumn.
edie's (unofficial) sustainability ranking:     17th
Leicester City
The Foxes are covered by Leicester City Council's overarching commitment to halve emissions by 2025, against a 1990 baseline, and to eliminate all non-renewable energy sources by mid-century. However, it is yet to set its own club-specific targets or publish its own sustainability reports or strategy.
The club's charitable foundation notably works to encourage primary school children to pursue STEM subjects through its 'City Science Stars' initiative.
edie's (unofficial) sustainability ranking:     13th
Liverpool
In 2014, The Reds were named Merseyside's Carbon Champion of The Year at the Echo Environment Awards due to the club's tireless work of its "Reds Going Green" team – a group of 10 staff members tasked with driving sustainable behaviour change among the club's fanbase and employee base.
Between its foundation in 2013 and May 2018, the group had helped the club reduce its annual carbon footprint by 782 tonnes, reduce the use of plastics in hospitality by 99% and been instrumental in a 98% landfill diversion rate for waste.
Indeed, the 2013-2014 financial year saw the Reds record an 18% reduction in gas consumption and 13% reduction in electricity use. But up-to-date data is currently nowhere to be found on the club's website.
edie's (unofficial) sustainability ranking:     8th
Man City
Back in 2015, City agreed to a construction project for an 85-metre wind turbine with a 2MW capacity adjacent to the Etihad Stadium. But… that project was eventually cancelled due to fears that falling ice from the turbines could injure matchday fans.
Instead, the club has incorporated technologies such as tri-generation systems, absorption chillers, combined heat & power (CHP), air-source heat pumps and LED lighting across its campus to save energy and generate clean power. It has also invested in systems which enable all wastewater from ground activities to be recycled.
And, in a bid to inspire progress outside of its operations, City joined The Climate Coalition's 'Show The Love' initiative. Backed by 130+ organisations, ranging from big businesses to conservation charities, the initiative aims to make the impact of global climate challenges "real" to local communities, and inspire them to take action. The club is also a signatory of the 2038 Leading the North West to Zero Carbon plan.
edie's (unofficial) sustainability ranking: 1st
Man United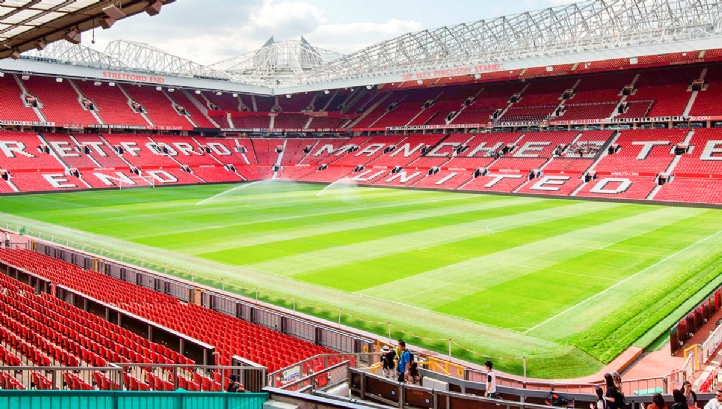 The Red Devils have received several certifications for their green efforts, including ISO20121; ISO14001; the Green Tourism Business Scheme's Gold Standard; Keep Britain Tidy's Gold Standard and two awards from the Carbon Trust for energy efficiency and carbon reduction.
The club's Old Trafford ground is a zero-waste-to-landfill facility and is fitted with rainwater recycling facilities, while its training facility is fitted with a reed bed lagoon and borehole. Nonetheless, United does not disclose its water, energy or waste footprints.
However, it has been part of a number of high-profile behaviour change campaigns. Its own staff are encouraged to take part in an energy efficiency ream called 'United to Switch off and Save', and also encourages local schoolchildren to reduce their waste footprint through its 'Reds GO Green' initiative. The club is also a supporter of Nike's 'ReUSE-A-Shoe' initiative, which sees end-of-life trainers recycled into surfaces for sports venues.
edie's (unofficial) sustainability ranking:     2nd
Newcastle United
After securing The Carbon Trust's accreditation, The Magpies achieved 'carbon-positive' status in 2012, making them the first UK football club to offset more carbon than they emit.
Newcastle United recently installed a combined heat and power (CHP) system at St James Park Stadium, to reduce the club's emissions by more than 390 tonnes every year. Other built-in features at its 52,000-seater stadium include smart building and energy controls and boreholes for pitch irrigation.
As with many of the Premier League clubs this season, Newcastle facilitates a behaviour change programme among operational staff to drive energy efficiency – but has not published numerical data on its impact.
On resource management, Newcastle is working with the Premier League and Sky to eliminate plastic water bottles from sale at the grounds this season. To help fans and staff make the switch, it has invested in water filtration and dispensing systems.
edie's (unofficial) sustainability ranking:     5th
Norwich City
The Canaries don't list information regarding their environmental sustainability policies or progress to date anywhere on their website.
Moreover, as Carrow Road has been upgraded and altered several times throughout its lifespan, there is a lack of up-to-date information online regarding its built-in green features.
edie's (unofficial) sustainability ranking:     20th
Sheffield United
Sheffield United's Bramall Road is one of the oldest venues in the Premier League, having originally opened as a cricket ground in 1855. Because it has undergone several expansions, conversions and upgrades since that time, accurate information about its sustainability features has proven hard to find.
The Blades state in their Charter that they are "continually looking at ways that our club can have a positive impact on the economic, social, and environmental issues facing our community". However, the document is devoid of internal targets for waste, carbon and water, stating instead that most of the club's CSR impact is delivered through its Community Foundation.
edie's (unofficial) sustainability ranking:     15th
Southampton
Back in 2014, St Mary's became the first LED-lit stadium in Europe.
Since then, the Saints have worked to improve the stadium's connectivity to public transport and cycling networks, in order to reduce the number of fans travelling by car to matches. However, it hasn't really shouted about any other green initiatives.
edie's (unofficial) sustainability ranking: 14th
Tottenham Hotspur
Spurs' new stadium is undeniably eye-catching – but beyond it's aesthetic, it's also been designed for minimal environmental impact. Three-quarters of the materials (by weight) used to construct the 62,000-seater venue are recycled and sourced from demolition projects, while the facility has also been designed for compatibility with the local area's planned low-carbon district energy network.
In order to reduce transport emissions, Tottenham launched two new shuttle bus services for its new stadium. It is additionally working on a wider sustainable transport infrastructure and communications campaign.
On waste management, single-use plastic straws, stirrers and cutlery have been banned from the new stadium from the outset. The club is also looking to replace its plastic bags with clear, biodegradable alternatives before the end of the season. However, it does not report its wider waste figures. 
edie's (unofficial) sustainability ranking:     7th
Watford
Watford FC claims that "the three key pillars of stability, sustainability and growth are just as important today as they were when we first met and spoke with Watford fans back in 2012".
What's not specified, however, is whether The Hornets' definition of sustainability accounts for the environment as well as the financial success of the business.
One thing is clear: this club is passionate about reducing single-use plastics, having completed a sweeping phase-out of single-use plastic items including straws and cutlery through its partnership with Sky Ocean Rescue.
edie's (unofficial) sustainability ranking:    10th 
West Ham
West Ham FC's London Stadium is widely regarded as one of the most sustainable Premier League venues, having been constructed for the 2012 London Olympics. The building's base level was made using an innovative form of concrete which contains 40% less embodied carbon than its predecessors, with all major building components designed to ensure material efficiency. Recycled steel and granite were also used during construction. Interestingly, the structure is also designed for dismounting at the end of its lifespan.
The past few years have marked a transformation in the way The Hammers manage their resources and waste. Plastic straws, stirrers and cutlery have all been removed from its operations and nine water fountains have been installed across London Stadium to encourage refill. More broadly, West Ham operates at zero-waste-to-landfill status, sending all plastic, cardboard, wood, paper, aluminium, pallets and ink cartridges for recycled and all food waste for anaerobic digestion.
edie's (unofficial) sustainability ranking:     6th
Wolverhampton Wanderers
Wolves' stadium has existed in its current form since the mid-80s, with little having been done since then to improve its energy consumption.
However, the club does work with Reconomy in order to divert its construction waste, as well as matchday waste, from landfill. It also holds a partnership with EnergyAngels to source electricity from majority renewable sources, and to encourage fans to follow suit.
edie's (unofficial) sustainability ranking:    12th 
Sarah George
© Faversham House Ltd 2023 edie news articles may be copied or forwarded for individual use only. No other reproduction or distribution is permitted without prior written consent.