Google's green software and New York's innovation drive: The sustainability success stories of the week
As part of our Mission Possible campaign, edie brings you this weekly round-up of five of the best sustainability success stories of the week from across the globe.
---
Published every week, the new series charts how businesses and sustainability professionals are working to achieve their 'Mission Possible' across the campaign's five key pillars – energy, resources, infrastructure, mobility and business leadership.
Despite the economic shockwaves being felt globally as a result of the coronavirus pandemic, projects and initiatives which empower businesses to play their part in achieving a sustainable future, today, are continuing to launch and scale-up. 
This week also marked the 50th anniversary of the first-ever Earth Day and edie ran a special news round-up of relevant announcements which can be read here.
ENERGY: Google's carbon-neutral platform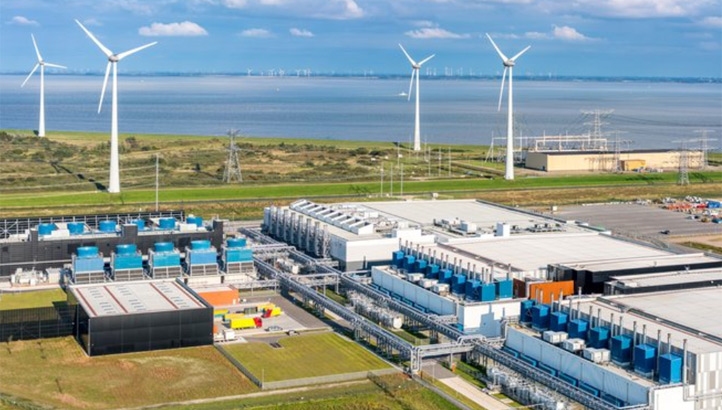 Google has long been one of the corporate pioneers when it comes to clean energy, having been carbon neutral at its operations since 2007 and sourcing 100% of its energy usage from renewables sources for three years running.
The technology giant is now taking steps to assist its data centres to "work more closely" with renewable energy sources like wind and solar. Announced in a blog post for Earth Day, Google confirmed that a new carbon-intelligent computing platform had been created by its engineers.
The software works by shifting the "timing of many compute tasks to when low-carbon power sources, like wind and solar, are most plentiful". "Our plan for the future is to shift load in both time and location to maximize the reduction in grid-level CO2 emissions", the blog post adds.
RESOURCES: Burberry sustainable collection edit
Last year, luxury brand Burberry signed a partnership to sell its second-hand products through consignment marketplace The RealReal in the US. During this year's London Fashion Week, Burberry featured a "positive fashion" exhibit, to showcase its commitment to carbon-neutrality.
To build on this sustainable fashion drive, the company unveiled a "ReBurberry Edit" for Earth Day. The collection of 26 styles from the spring/summer collection all consist of sustainable materials and outlined to consumers how "positive attributes" such as organic fibres, renewable or recycled content or even supply chain living wage have been issues to help make certain garments. Two-thirds of Burberry products currently bear more than one positive attribute, with a goal for all products by 2022.
Pam Batty, Vice President Corporate Responsibility, Burberry: "By inviting customers to learn more about the sustainable credentials of our products through our labelling programme, we are helping them to better understand our initiatives and the breadth of the ambition of our Responsibility Agenda. We strongly believe that driving positive change through all of our products at every stage of the value chain is crucial to building a more sustainable future for our whole industry."
MOBILITY: Electric aircraft tractor trialled in Thailand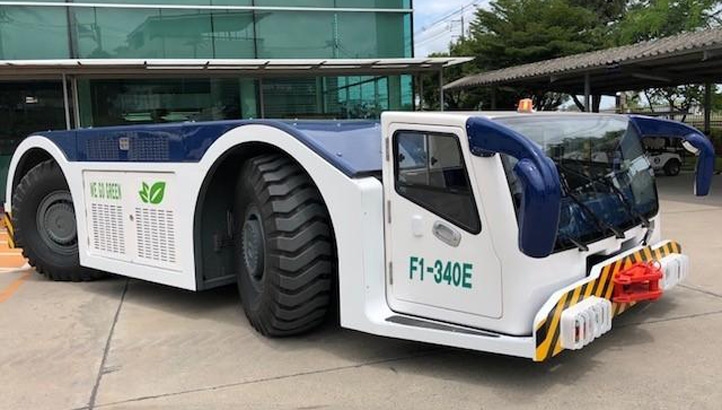 In a bid to assist on the wider aviation sector on its journey towards net-zero emissions by 2050, a fully electric aircraft pushback tractor is currently being trialled at a major international airport in Thailand.
Manufactured by Panus Assembly, the tractor is powered by a drivetrain developed by Danfoss, which provides continuous power of 100kW, with a maximum power of 200kW and speed of 4000rpm. It is estimated that 60 of the machines will save around 6,000 tonnes of CO2 compared to diesel alternatives annually.
Danfoss Editron's Business Development Director for Asia-Pacific and Australasia David Hunter said: "Airlines, ground service operators and airports can do something positive during the current reduced demand for air travel by trialling new, innovative sustainable technology that can be introduced when demand increases again. There is no better time to test new equipment and put electrification into practice as there are more free air slots, less congested pushback times and idle aircraft. Airports can come out of this downturn with reduced operating costs and much-improved emission reduction policies and targets."
BUILT ENVIRONMENT: New York launches sustainable buildings competition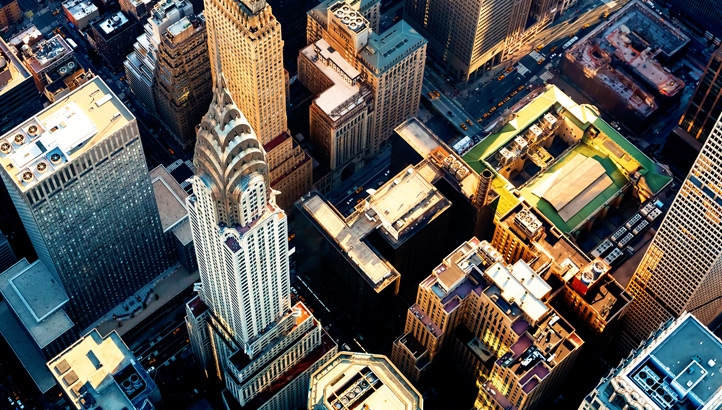 Amidst the coronavirus lockdown, New York City is still focused on the long-term threats of climate change. The City's Department of Buildings (DOB) has this week unveiled a "sustainability innovation challenge" to reduce built environment emissions in the city.
With the city aiming to become carbon-neutral by 2050, applicants have been invited to submit solutions focusing on embodied carbon, energy storage and building materials. Five finalists will be chosen to present their ideas in September, with the winner receiving funding and support to roll out its solutions.
Daniel Zarrilli, New York City's Chief Climate Policy Advisor, said: "Amid the immediate coronavirus pandemic, we cannot lose sight of our commitment to protect people's health from the looming climate crisis. New York City will continue to implement its world-leading Green New Deal by divesting from fossil fuels, getting emissions to net-zero and creating a resilient and inclusive city."
BUSINESS LEADERSHIP: New York City pension fund calls for divestment drive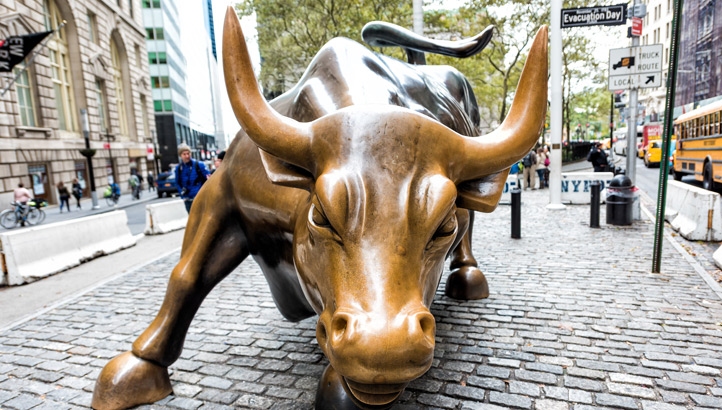 Sticking with New York, the City Comptroller, Scott M. Stringer, who oversees the city's $218bn pension fund, has this week called on AIG, Liberty Mutual, and Berkshire Hathaway's insurance division to cease underwriting coal projects and companies as well as divesting from "any holdings in companies that extract or distribute coal".
New York is the second major US city to call on insurers to stop insuring and divest from coal, following a similar resolution passed by San Francisco's Board of Supervisors in 2018. The call to action has been welcomed by campaigners.
"My family lost everything in superstorm Sandy. Climate disasters like Sandy will get far worse unless climate pollution is rapidly slashed. Yet companies like Liberty Mutual, AIG, and Berkshire Hathaway, who are supposed to provide insurance for people, are causing climate destruction that hurts all of us. And some, like me, much worse than others. That's got to stop," said Rachel Rivera, a Sandy survivor and member of New York Communities for Change.
Matt Mace
© Faversham House Ltd 2023 edie news articles may be copied or forwarded for individual use only. No other reproduction or distribution is permitted without prior written consent.