'Green Swan' observatories and Europe's biggest electric plane: The best green innovations of the month
Every month, numerous eye-catching and potentially transformational innovations are being developed to help businesses and nations turn their green ambitions into actions. Here, we round up six of the best from June 2020.
---
As June comes to a close, we bid a fond farewell to a month full of net-zero commitments, major announcements from the oil and gas sector and speculation over just how 'green' the UK's Covid-19 recovery package would be.
All eyes have, understandably, been on 10 Downing Street in recent weeks, in anticipation of the Prime Minister's next moves after repeated vows to build a "greener, more resilient" economy after the shocks of Covid-19. Boris Johnson's speech was finally forthcoming on Tuesday (30 June) and while it has received praise from key figures in the education, healthcare and construction sectors, the green economy reaction was broadly one of disappointment.
Nonetheless, the package did outline fresh pots of funding for certain areas of green innovation, including direct air capture, nature-based climate solutions and electric vehicles. And, despite decreased investments in some fields, innovators have continued to develop or scale up new products, concepts and systems which could help corporates and governments to lead the development of a resource-efficient, low-carbon, socially equal world – government support or not.
In this round-up, edie outlines six of the most promising green innovation stories from June 2020.
Europe's largest electric aircraft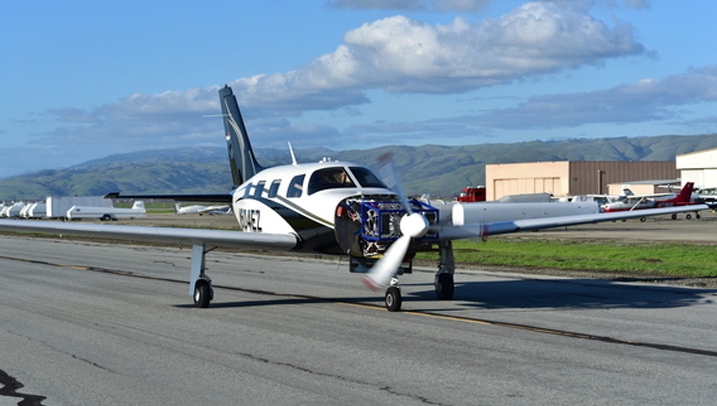 Image: ZeroAvia
Aviation is considered extremely hard-to-abate and, between 1990 and 2012, saw its absolute emissions grow by more than 70%.
To that end, numerous projects around the world are working to develop commercially viable alternatives to fossil-powered aircraft, including low-carbon fuels and electric planes. Among them is startup ZeroAvia, which completed test flights for a prototype six-seater electric plane in June. The firm used a lithium-ion battery to produce this particular plane but is hoping to shift to hydrogen fuel cells in the longer-term, as it claims that they have "a much more promising energy-to-weight ratio, making it viable for commercial operations at a much larger scale and in a shorter timeframe".
ZeroAvia's long-term ambition is to bring a 200-seater, zero-emission aircraft to market by 2040, and to ensure that the model can travel up to 5,500km in a single journey. It hopes to trial 20-seater models by the end of 2023 and 100-seater models by the end of 2030.
In related news, the UK Government opened a £30m funding pot for innovators developing flying taxis, drones delivering medical supplies, small electric aircraft, vertical take-off and landing vehicles and autonomous aircraft in June.
Formula-1-inspired fridges
Supermarkets account for around 3% of the UK's energy use, largely due to their use of transport, lighting and cooling. Fridges are the largest contributor to the issue, accounting for half of the sector's energy consumption alone.
It is perhaps unsurprising, then, that many major grocery retailers are investing in technologies which steers cold air directly back down fridge units to stop cold air from spilling out onto the aisles. These technologies are inspired by Formula 1 racing cars.
Aerofoil Energy, one of the biggest suppliers of such technologies, announced an ambition to help the UK supermarket sector reduce its annual carbon emissions by one million tonnes in June. It will gift its 'Vortex' technology, developed in collaboration with Williams Advanced Engineering, to smaller businesses in a bid to meet this aim, after securing contracts with the likes of Sainsbury's, Tesco, Marks & Spencer and Asda.
In laboratory testing, combining Aerofoils and Vortex technology resulted in fridges using up to 52% less energy.
Hybrid vessels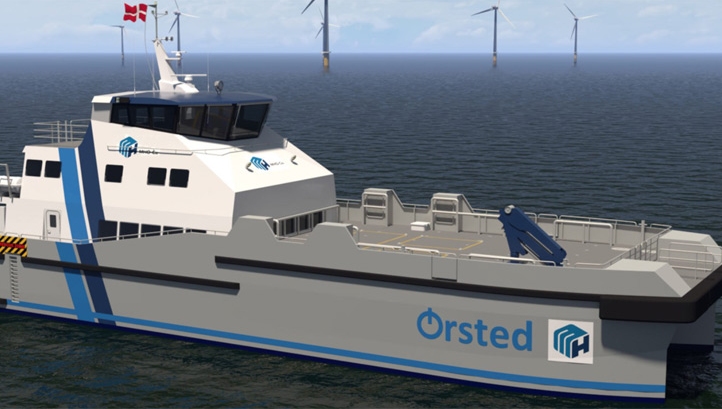 Electric ships and vessels running on hydrogen or ammonia as fuel have long been believed technically possible, but recent times have seen research and development accelerating more rapidly than ever, bringing forward prototype developments.
June saw Danfoss, which has previously produced a fully electric aircraft pushback tractor and a fully electric ferry, unveil drivetrain systems for hybrid crew transfer vessels (CTVs). The systems will be installed to serve Orsted's Hornsea Two offshore wind farm, located off the Yorkshire coast and due to come online in 2022.
Each vessel will be 35 metres long and capable of carrying 24 passengers. It is anticipated that the two craft will emit 140 tonnes less carbon dioxide per year than traditional diesel models. Orsted has notably pledged to halve emissions from its transport and global supply chain by 2032, against a 2018 baseline.
Green Swan observatories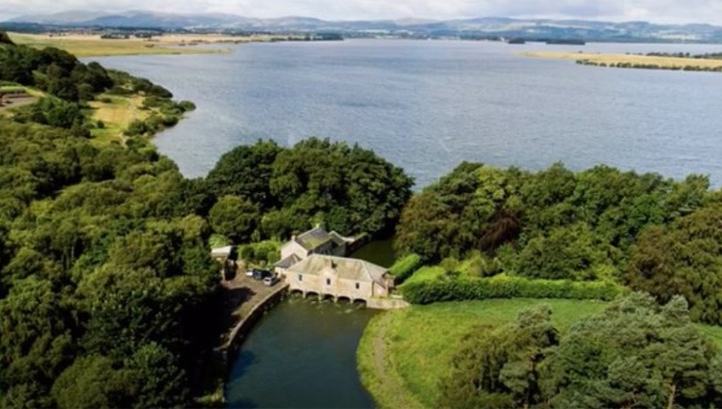 The term 'innovation' often conjures up images of new products, but places and systems can be innovative as well as objects.
We are, therefore, highlighting the River Leven Programme, a regional regeneration partnership pioneered by the Scottish Environment Protection Agency, in this round-up. The project aims to embed sustainable and inclusive growth in the region, once the heart of the industrial revolution in Scotland, through investment in nature restoration, active transport, low-carbon infrastructure, digital technologies, education and reskilling.
Think-tank Volans announced in June that the project will be the first live case study for its 'Green Swan Observatory', a project assessing and highlighting the benefits of innovative place-based approaches. Founder John Elkington hailed the project for moving the sustainability agenda beyond responsibility and towards prioritising regeneration and regeneration.
Partners in the Programme include brewing and distilling giant Diageo, Fife Council and Keep Scotland Beautiful.
Vodka made from captured carbon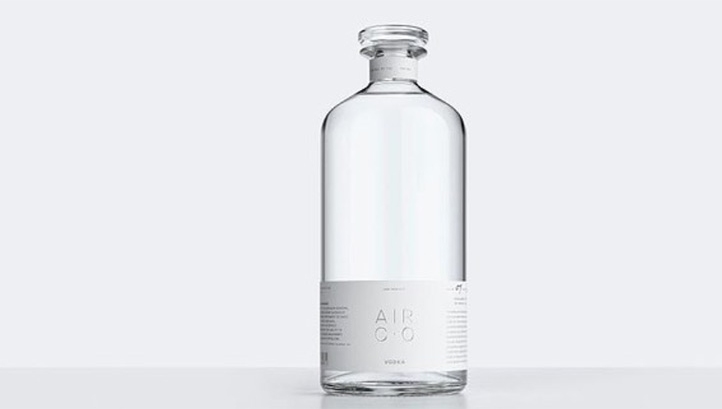 Carbon capture and storage (CCS) is considered a key component of the transition by many, including the UK's own Committee on Climate Change. But as trials of man-made CCS arrays begin and scale-up, companies continue to grapple with the question of how best to store or utilise the carbon they capture.
One potential solution comes from Brooklyn-based startup Air Co, recently shortlisted for the Carbon XPrize. The firm has developed a system in which captured CO2 is liquefied in a hydroelectric-powered facility and then converted to ethanol using electrochemical conversion. The reaction, carried out with the addition of hydrogen, also produces water. Both liquids can then be distilled in the typical manner to create vodka.
Air Co claims that each bottle of its vodka is 'carbon-negative', as the production process does not emit as much CO2 as is captured to produce the drink in the first instance.
The next generation of EVs
Image: LVEC 
Given that transport is the UK's most-emitting sector, innovations and investment in the electric vehicle (EV) space have repeatedly been requested for inclusion in the nation's Covid-19 recovery plans by green groups. Johnson's speech on Tuesday did disappoint many in this space, confirming a £100m pot for road building programmes in addition to the £27bn promised in the 2020 Budget, but no specific allocation for EVs.
Nonetheless, BEIS did, separately, unveil a £73.5m pot to be split between ten UK-based projects working to develop the next generation of EV technologies. The Department said the funding will safeguard more than 14,000 jobs, mainly in the manufacturing heartlands, while enabling greater volumes of low-emission vehicles and related components to be made domestically as the UK emerges from Covid-19 lockdown and exits the EU.
Among the funding recipients are Coventry's electric taxi manufacturer LVEC; Jaguar Land Rover's hydrogen fuel cell arm and its project aimed at light-weighting EVs and Cummins Turbo Technologies – a project developing an energy recovery platform aimed at lowering fuel consumption.
Sarah George
© Faversham House Ltd 2023 edie news articles may be copied or forwarded for individual use only. No other reproduction or distribution is permitted without prior written consent.