Greta passes the mic and 1.5C targets surge: What happened during the first week of COP25?
COP25 - the UN's annual two-week-long climate summit - has entered its second week in Madrid. Here, edie rounds up all the key news and views from the first week of the event.
---
While many of us mere mortals are busy putting up our Christmas decorations and preparing for our office parties, thousands of world leaders, business representatives are gathering in Madrid for the UN's annual climate summit. 
This year, with attendees having more than 13 months to process the IPCC's damning findings on 2C vs 1.5C, the talks are mainly centred around the transition to net-zero and, more specifically, how this transition can be financed and delivered in a way which is just. 
Day one of the event saw the UN's secretary-general António Guterres warn delegates that the climate "point of no return is no longer over the horizon" – sentiment which was then backed up by a string of damning reports and, more promisingly, new business announcements. 
With this in mind, this article rounds up all the key news and views from days four to eight of COP25. You can read about the happenings of day one here, and days two and three here. 
Japanese businesses call on Ministers to align with Paris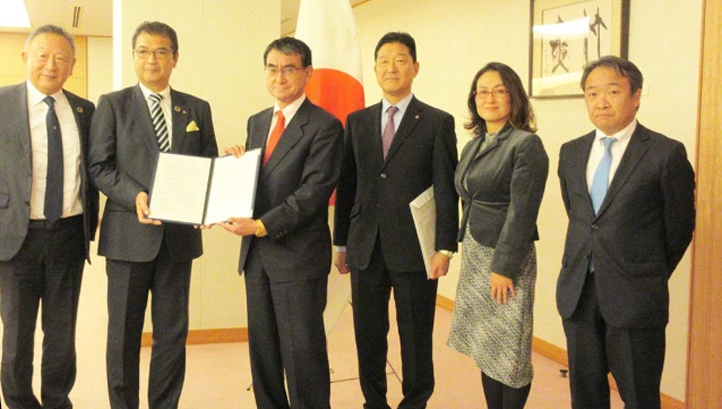 The Climate Action Network International (CAN), which represents 1,300 environmental NGOs across 100 nations, last week used its stage at COP to name Japan as one of the nations it believes is lagging the most in terms of green policy.
Today (9 December), that accusation was bolstered by the Japanese Climate Leaders' Partnership – a coalition of 126 companies across all major sectors – which wrote to the Government urging the adoption of a 1.5C-aligned long-term decarbonisation target. Japanese ministers have signalled their intention to set a national net-zero target, but insist that it should be post-2050.
In an open letter to Ministers, the group wrote: "With its advanced technological capabilities and other strengths, Japan is indeed capable of leading the world in creating a decarbonized society, and doing so ahead of other countries will enhance its international competitiveness and provide business opportunities to Japanese companies."
Logitech and Dunbia unveil 1.5C science-based targets
Back in 2017, only three companies – namely Heineken, Tesco and BT – had set 1.5C-aligned emissions targets, approved by the Science-Based Targets initiative (SBTi). That number has boomed, particularly since the IPCC issued its landmark report on global warming and the SBTi itself launched new resources to support businesses.
Telecommunications giant Logitech and Irish food processor Dunbia have both used their platform at COP25 to further this trend. Dunbia, meanwhile, has gained SBTi approval for a new ambition to reduce Scope 1 (direct) and Scope 2 (power-related) emissions by 30% by 2030, It has additionally vowed to develop solutions for Scope 3 (indirect) emissions in the coming decade.
Dunbia's chief executive Niall Browne said that although the new targets "pose a considerable challenge", meeting them is "vital".
Small Island states say: 'Stop stalling carbon markets talks'
The UN is using COP25 to call on nations to set higher carbon prices and to end subsidies for fossil fuels. The body is also calling on world leaders to halt the construction of new coal-fired power generating assets by the end of 2020.
Nations had said that they wanted to find common grounds on emissions trading and other financial mechanisms, as per Article 6 of the Paris Agreement. But talks stalled within the first three days and an updated text on talks to far, published on Saturday (7 December), shows how Brazil has brought further sticking points to the table.
To that end, the Alliance of Small Island States' envoy Janine Felson is urging all nations to see the bigger picture and to agree to common timeframes before COP25 closes this weekend. The Alliance is one of the main reasons the Paris Agreement includes a 1.5C trajectory in the first instance, after Island nations launched the "1.5 to stay alive" campaign in 2015.
COP 25 risks undermining its headline claim of ambition. A few very influential parties have stymied efforts in week one to respond to the climate emergency. AOSIS is concerned that if this persists the majority's efforts to unleash climate action will be thwarted.

— Janine Felson (@jfelson) December 9, 2019
UN-wide 'Loss and Damage' framework shelved
Several organisations including Oxfam had been calling for the UN to introduce an international 'Loss and Damage' fund and supporting voluntary framework, to be used to help communities in low-income areas recover from extreme weather events.
Negotiations around the topic closed on Saturday night, without such measures being created. The text summarising talks on the framework states that although UN member countries are all willing to "avert, minimise and address loss and damage associated with climate change impacts in a comprehensive, integrated and coherent manner", most believe that nations should be developing their own domestic 'Loss and Damage' measures and that an international standard is not needed at present.
However, the UN's executive committee is being encouraged to include short, medium and long-term loss and damage considerations in its upcoming five-year work plan.
'Paris is possible', cities tell delegates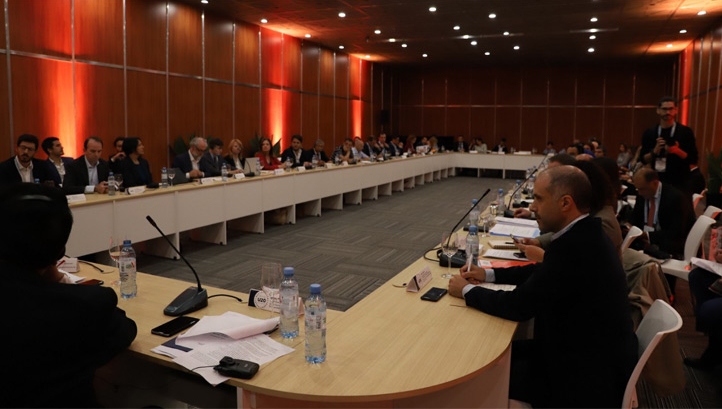 By 2050, the UN believes that more than two-thirds of the global population will live in cities, as population growth and urbanisation continue. These trends make cities key actors in the fight for climate adaptation and mitigation – and the good news is that many cities are all too aware of this.
Today (9 December), the Global Covenant of Mayors for Climate & Energy (GCoM) – a body which represents 10,239 cities – presented an analysis showcasing the predicted impact of members' green commitments to COP25 delegates.
The body's report shows how GCoM members' actions will mitigate the emission of 4.2 billion tonnes of CO2e annually by 2050, and contains advice on how other cities and even national governments can follow the same approach to implement low-carbon transitions which bring about wider environmental and social benefits.
"Cities are leading the way in the fight against climate change because mayors know we can't wait to act," GCoM founder and co-chair Michael Bloomberg said.
"In just three years, the GCoM has shown what's possible when cities around the world work together – and what we need to do in order to stop the climate crisis in its tracks."
Greta gives her platform to other youth activists
After COP25 was moved from Chile to Madrid, Greta Thunberg hitched a ride across the Atlantic with a family of professional sailors and social media influencers.
But those wishing to hear another rousing speech upon the 16-year-old's arrival at the Feria De Madrid did not get what they were expecting. During her first press appearance this afternoon, Thunberg and German youth climate activist Luisa Neubauer both stayed silent and allowed young people from the Global South and Indigenous backgrounds to speak instead. Amid criticism of many climate campaigns, including Extinction Rebellion, over concerns around a lack of intersectionality and accessibility to those from marginalised backgrounds, the move was widely welcomed.
Mit @GretaThunberg habe ich heute zu einer Pressekonferenz eingeladen. Allerdings haben wir selbst nicht gesprochen. Stattdessen haben junge Menschen aus dem globalen Süden & mit indigenen Hintergrund ihre Geschichten erzählt. Uns hört man längst, sie müssen gehört werden. https://t.co/dLEVUG3YKW

— Luisa Neubauer (@Luisamneubauer) December 9, 2019
TED begins climate 'Countdown'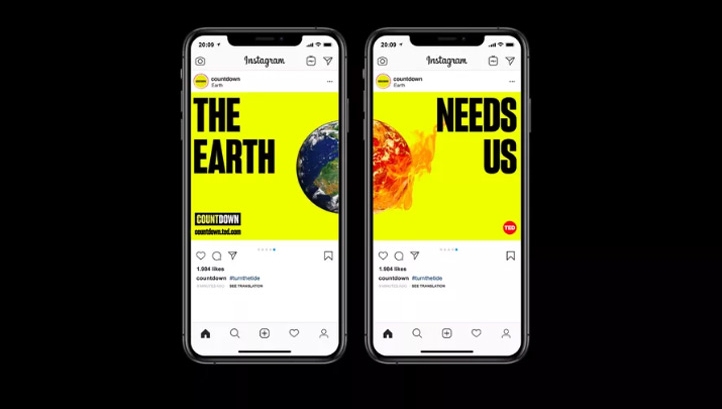 American media giant TED is best known for its TED Talks – short speeches to live audiences which are then recorded and posted on channels such as YouTube.
But as media companies increasingly get involved in the climate discussion (see the Financial Times new capitalism campaign, Vogue's sustainability commitments and the Guardian's criteria for climate reporting), TED is also making its voice heard.
It has partnered with Future Stewards to host an event in Bergen, Norway, next October, where 1,000 attendees will co-create a plan of action for five key sustainability areas: Power, the built environment, transport, food and nature. Called 'Countdown', the event will play host to representatives for nations, businesses, cities and citizens and will be bolstered with a wider array of content. Representatives will be asked to submit proposals ahead of time.
"We face a climate crisis that threatens us all, and while TED has never before taken on a specific issue, we concluded that it's no longer enough just to spread ideas," TED's lead Chris Anderson said. "Some issues demand urgent action, which is what propelled us to take on what will be the most ambitious initiative ever attempted by this organisation. And it's only possible because so many extraordinary partners have joined the growing Countdown coalition to lay the foundation."
Confirmed Countdown supporters include Christina Figueres, António Guterres, Al Gore, Mark Ruffalo and Yuval Noah Harari.
New calls to place food at the heart of COP talks
TED isn't the only organisation working to move food up the climate agenda, given that food production is both one of the key drivers of emissions and one of the most vulnerable sectors to climate-related impacts.
So thrilled to see @TEDCountdown include a focus on food systems transformation. Yes we can build a food system that works for all *and* reduces emissions, but it means a global transformation toward organic, regenerative and agroecology practices. @FundAgroecology @IFOAMorganic https://t.co/mSXXCJ6KTd

— Anna Lappé (@annalappe) December 6, 2019
The Global Alliance for the Future of Food is using its platform at COP25 to urge policymakers to embed considerations around food systems into their environmental and social policies, and for businesses to work more rapidly and holistically to drive systems-level change.
"By adopting a food systems lens, we can go beyond limited and siloed interventions and, instead, identify the many opportunities for transformation that a food systems approach makes readily available and are so desperately needed," the Alliance's executive director Ruth Richardson told delegates.
" For example, for business leaders and government policymakers have an opportunity to embrace solutions with multiple benefits such as re-directing subsidies to businesses that scale up regenerative models designed to strengthen carbon sequestration in soil, protect biodiversity, and support farmers in the transition or mandating sustainable food procurement policies in state spaces like schools, hospitals and elder-care residences."
Commenting on why COP25 might be the right time and place to de-silo sustainable food, Richardson added: "Though the news has been bleak, COP25 has already done much to remind us that the challenges we face cannot be addressed successfully in silos. Armed with this information, we're hopeful that any policy commitments coming out of this world event are built on the recognition that climate, nature, food, justice, and health are all deeply connected and co-dependent."
EN+ Group discloses carbon footprint for the first time, urges others to follow suit
Over the course of a year, Russian aluminium and hydropower firm EN+ Group has gone from being banned on the US market to launching a new sweeping sustainability strategy and having those sanctions lifted. 
The company's latest move as it continues this environment-focused transformation has been to disclose the full extent of its Scope 1 carbon emissions, and what its emissions intensity per tonne of aluminium is. The figures were unveiled at COP25 as Lord Greg Barker, the former UK Minister of State for Energy and Climate Change who now acts as EN+ Group chair, launched the firm's campaign for all aluminium companies to disclose emissions figures through their stock exchange warrants.  
"Despite the significant sustainable potential of this metal, the global aluminium industry is responsible for over 2% of the world's carbon emissions; 1.1 billion tonnes of CO2," Lord Barker said.
"But that huge figure hides the massive difference between highly polluting aluminium and that which is produced using clean energy. Customers and stakeholders have a right to the basic information that will allow them to make informed climate friendly choices. A brand-new asset class, 'low-carbon aluminium', is emerging. To align our sector with science-based climate targets, we need to drive full transparency across the whole sector."
Lord Barker's speech comes as EN+ Group works to develop its own net-zero strategy.
Sarah George
© Faversham House Ltd 2023 edie news articles may be copied or forwarded for individual use only. No other reproduction or distribution is permitted without prior written consent.