In numbers: Is the UK's refillable packaging market growing quickly enough?
To mark World Refill Day, edie pulls out the key stats and facts about the UK's shift away from single-use bottles and looks at how refill options are shaping sustainable behaviour change.
---
According to the UK's Office for National Statistics, 64% of British adults have been worried about the impact of climate change in the past 12 months. As the effects of climate change become increasingly apparent, individuals are becoming more conscious of their purchasing decisions.
While consumers are reluctant to compromise on price, they are keen on adopting reuse systems to reduce waste, limit the use of single-use plastics, and decrease their carbon footprint. Despite the growing interest in reusables, the reuse market remains relatively small. Refillable and returnable products accounted for 1.2% of the UK market in 2022, according to the fourth global commitment progress report by The Ellen MacArthur Foundation.
Last year, as the Met Office recorded the highest temperatures in the UK, the Office for National Statistics found a 10.4% increase in the five-year average of excess deaths. Rising temperatures have made regular access to water essential to prevent fatalities caused by dehydration and heat exhaustion, but Ocean Bottle's recent campaign reveals that there are fewer publicly available water fountains in London than there were in Ancient Rome.
Here, we round up all the key facts and stats from two pieces of recent research exploring the condition of water refills in the UK and consumer attitudes towards returnable packaging- both being essential parts of the reuse market.
The below facts and stats are from a B Corp-certified reusable bottle brand Ocean Bottle. Ocean Bottle commissioned Yonder to undertake polling of 4,175 UK adults between 25 and 29 January.
Ocean Bottle has today launched a petition calling on the UK's national and devolved governments to improve public access to water fountains. It has recievied some 30,000 signatures.
The below facts and stats are from a non-for-profit organisation City to Sea. City to Sea surveyed 2,023 participants with questions focused on capability, opportunity, and motivation.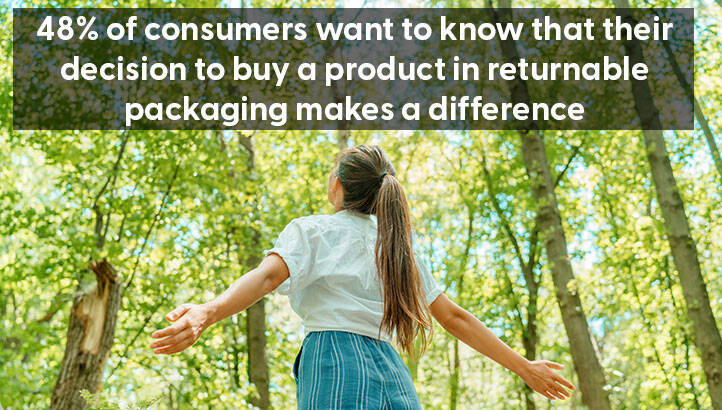 © Faversham House Ltd 2023 edie news articles may be copied or forwarded for individual use only. No other reproduction or distribution is permitted without prior written consent.