Nestlé's plastic-free pouches and James Bond's electric car: The sustainability success stories of the week
As part of our Mission Possible campaign, edie brings you this weekly round-up of five of the best sustainability success stories of the week from across the globe.
---
Published every week, the new series charts how businesses and sustainability professionals are working to achieve their 'Mission Possible' across the campaign's five key pillars – energy, resources, infrastructure, mobility and business leadership.
From the expansion of a community-led scheme aimed at tackling food waste, to the unveiling of James Bond's newest car, each of these projects and initiatives is empowering businesses, local authorities and governments to achieve a sustainable future, today.
ENERGY: Vodafone opens tender for solar farms in Egypt
Telecoms giant Vodafone hit the headlines last year after joining The Climate Group's RE100 initiative, pledging to source 100% renewables for its global operations by the end of 2025, up from a 2017 proportion of 13%.
Posting progress towards this aim, the firm this week opened a £500m tender for the construction and operation of two industrial-scale solar parks in Aswan, Egypt. Collectively, the two arrays will have a capacity of 50MW, of which 20-25MW will be used to power Vodafone's Egypt-based facilities.
The two solar arrays are set to come online before the start of 2025 and meet 100% of Vodafone Egypt's electricity demands, with surplus capacity set to be offered to other companies through power purchase agreements (PPAs).
Vodafone Egypt's chief executive Froment Curtil and other board members recently visited the site of the solar plants to assess upcoming bids from solar panel producers. Once the bids have been assessed and winning suppliers and operators selected, construction is slated to begin "immediately".
RESOURCES: Nestlé unveils its first plastic-free packaging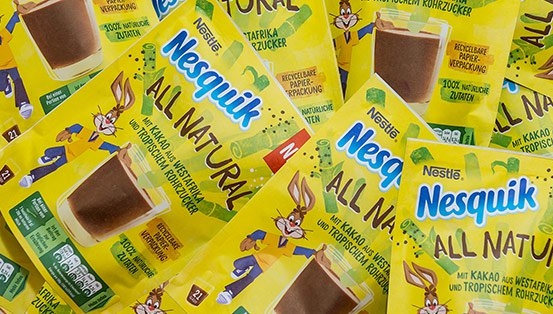 After joining WRAP's UK Plastics Pact last year, Nestlé recently told edie that it would launch its first plastic-free packaging lines by the end of 2019.
The first of these packaging lines hit the shelves this week, in the form of a recyclable paper pouch for the company's new chocolate milk drink, Nesquik All-Natural powder. The packets consist of layers of paper certified by the Forest Stewardship Council (FSC), coated in a plastic-free resin which is considered recyclable with paper streams across 100% of Nestlé's global markets.
Nestlé claims that the new packaging, which will be rolled out to its other Nesquik lines and its Smarties sharing bags this year, does not affect the housed product's quality of shelf life.
"Moving from plastic to paper is a big challenge, but an important step in designing the food packaging of the future," Nestlé's head of dairy for Europe, Middle East and North Africa Yasser AbdulMalak said.
"We have taken that step today to ensure we truly meet consumers' demand for more natural and sustainable food."
MOBILITY: James Bond will drive a fully electric car in his next movie, directors confirm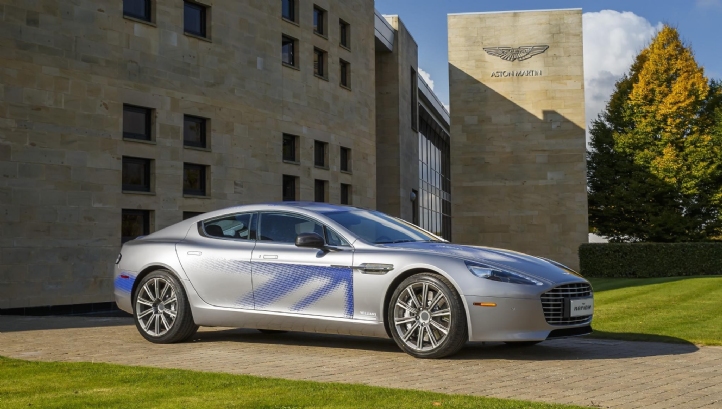 While electric vehicles (EVs) are already cheaper to own and run than petrol or diesel alternatives in five European countries, the likes of Jaguar Land Rover and Formula E are now striving to communicate the benefits of EV technology beyond its cost and carbon credentials through communications campaigns which frame low-carbon cars as a highly coveted luxury item.
Building on this momentum, the team behind the upcoming James Bond film, slated for a 2020 release, this week confirmed that everyone's favourite fictional spy will drive a fully electric car for the first time during the movie. The production, which is currently being referred to as "Bond 25", will see Daniel Craig's character get behind the wheel of an Aston Martin Rapide E.
The £250,000 model boasts a 65kWh battery and a 200-mile range (on a full charge) and can go from 0-60mph in less than four seconds. While details of the car's missile, ejector seat and tracking technologies are yet to be revealed, Aston Martin has confirmed that it will be compatible with rapid charging technologies and produce 600 horsepower using two rear motors.
The choice of car was made by director Cary Joji Fukunaga, who has previously described himself as a "total tree-hugger". Sources have told tabloids that he is keen to use the reach of Bond films to promote clean technologies.
THE BUILT ENVIRONMENT: PortAventura World set to open new carbon-neutral hotel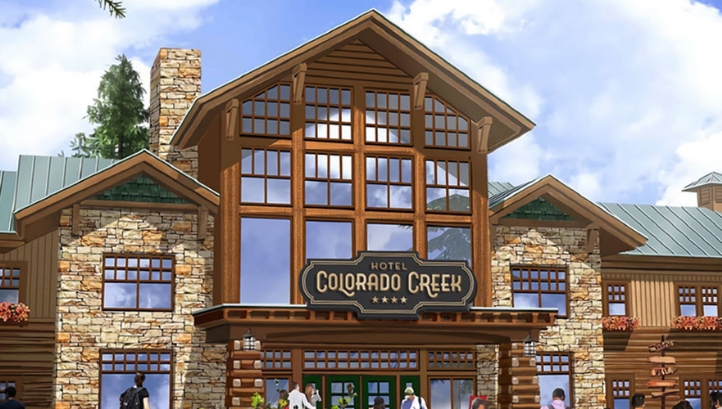 With more than 1.2 billion international trips for leisure purposes now being made globally each year, the tourism sector is believed to account for around 8% of global carbon emissions – largely due to the high carbon footprints of flights, ground transport, food and hotels.
But the good news is that sustainable tourism is becoming more popular, with destinations such as Sweden's famous ICEHOTEL and AirBnB's 'net-zero' cabin proving to be hits with travellers. In a bid to cash in on this trend while reducing its environmental footprint, Spanish leisure resort PortAventura recently announced that it will open its first 'carbon-neutral' hotel this June.
Called Hotel Colorado Creek, the 150-room hotel will be powered by 100% renewable electricity, sourced through a combination of onsite arrays and PPAs, and fitted with an array of energy-saving technologies such as LED lighting and passive cooling systems. PortAventura World has partnered with carbon management firm Clean CO2 to offset the facility's remaining emissions through the Verified Emission Reductions (VER) carbon credit scheme, with credits earmarked to fund the Malawi Borehole restoration project.
PortAventura World's general manager Fernando Aldecoa said the company will look to extend this model to the park's six other hotels once Hotel Colorado Creek is open. 
BUSINESS LEADERSHIP: Hubbub receives backing to double size of its community fridge network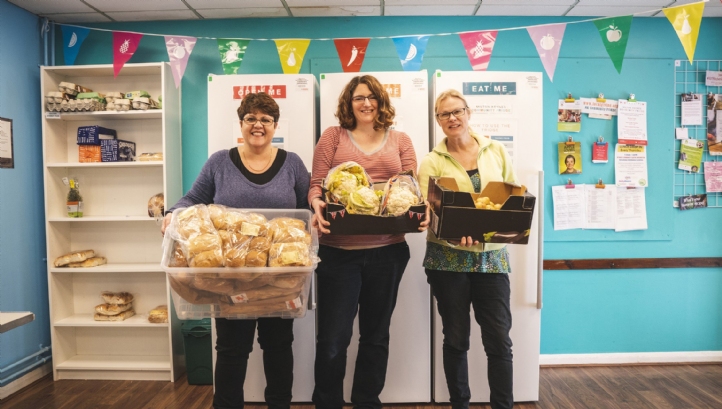 Environmental charity Hubbub has featured in this series several times in recent months, with past success stories including the expansion of its 'plastic fishing' schemes and the launch of its collaborative campaign aimed at boosting on-the-go recycling rates for plastic packaging in Leeds.
Away from plastics, Hubbub this month announced that it will double the number of fridges included in its community fridge network by 2020, after receiving National Lottery funding to purchase 50 additional units. The network operates by encouraging residents and businesses to place surplus food in their publicly accessible local fridge, so that it can be taken and used by someone in need. Each fridge is managed by a community group and will enable an average of half a tonne of food to be diverted from waste every month.
"Some people had doubts at the outset as to whether the Community Fridge Network would work, but the fridges have developed to be positive, social spaces that have proven the doubters wrong," Hubbub founder Trewin Restorick said. "As well as saving valuable food, they help bring people together and have become real community hubs."
Since its launch in 2017, the community fridge scheme has received backing from the likes of Sainsbury's, Samsung, Bosch and the North London Waste Authority. It has also inspired the launch of similar campaigns in Spain and Germany.
Sarah George
© Faversham House Ltd 2023 edie news articles may be copied or forwarded for individual use only. No other reproduction or distribution is permitted without prior written consent.