NYC's Tesla taxis and SDG storytelling: The sustainability success stories of the week
As part of our Mission Possible campaign, edie brings you this weekly round-up of five of the best sustainability success stories of the week from across the globe.
---
Published every week, the new series charts how businesses and sustainability professionals are working to achieve their 'Mission Possible' across the campaign's five key pillars – energy, resources, infrastructure, mobility and business leadership.
From a huge new offshore wind farm in Taiwan, to the electrification of taxis in New York City, each of these projects and initiatives is empowering businesses to play their part in achieving a sustainable future, today.
ENERGY: UK Government invests £230m in Taiwanese wind farm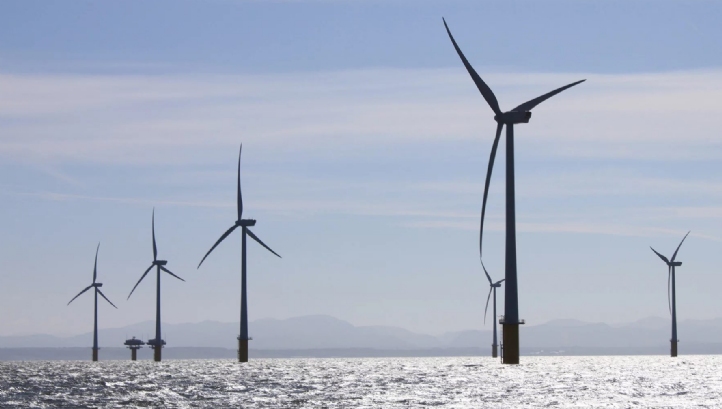 Offshore wind is often touted as the sustainable energy success story of the UK. In the recent Contracts for Difference (CfD) round, auctions saw contracts tendering of rates below $50 (£39) per MWh, putting energy generated in this way on track to undercut fossil fuels, with Bloomberg predicting that this trend is now likely to grip global markets.
In a drive to spread the UK's domestic offshore wind success story, UK Export Finance (UKEF) will invest £230m in a 376MW wind farm in the Taiwan Strait. Called Formosa 2, the 47-turbine array will push Taiwan closer to its national target of generating 20% of its power from domestic renewable sources by 2025. UKEF will be the main sponsor of the project, with its funding – and that contributed by other bodies – managed by Macquarie's Green Investment Group.
"The UK is a world leader in the generation of offshore wind energy, and UKEF is committed to maximising opportunities for our world-class companies in this sector," UKEF's chief executive Louis Taylor said. "By supporting this project, UKEF is making these opportunities a reality in new markets while helping Taiwan reduce its reliance on fossil fuels."
RESOURCES: Lavazza unveils compostable coffee pods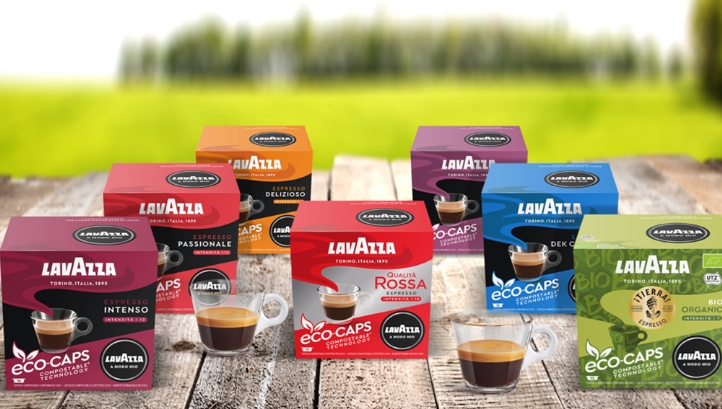 Over the past four decades, coffee has become one of the most popular drinks in Europe and the US, with around three in ten UK residents and four in ten US citizens drinking at least one cup each day. Overall, global coffee consumption is estimated to have doubled since 1980.
But this growth in demand, coupled with the growing popularity of home coffee machines, has led to an expanding waste problem, in the form of coffee pods. Following in the footsteps of Nespresso, which offers and extensive pod recycling scheme, and Halo Coffee, which launched the world's first paper-based home-compostable coffee pods earlier this year, Lavazza has this week unveiled plans to replace all of its current coffee pods with industrially-compostable alternatives – that keep coffee fresh for up to 18 months – by the end of the year. For its residual aluminium pods, the Italian brand has teamed up with TerraCycle to run a recycling scheme. TerraCycle will also accept the new 'Eco Caps' for composting under the initiative.
"The new Lavazza Eco Caps replace the entire range of capsules for home consumption in the UK, without any price difference," Lavazza's UK managing director David Rogers said. "The company is a firm believer in this major investment, which confirms our commitment to excellence, quality and sustainable development".
MOBILITY: New York City approves first fully-electric yellow cabs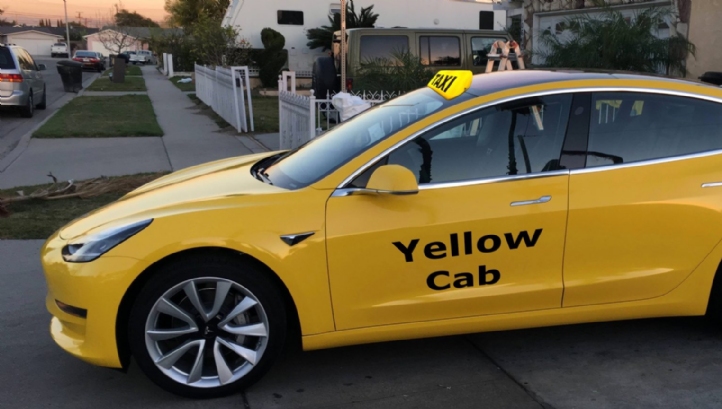 Shortly after London's first fully-electric taxi in more than a century took to the streets, New York City has approved the Tesla Model 3 for use within the region's world-famous yellow cab fleet. The municipality has permitted selected hybrid vehicles to apply for cab licences for more than a decade, but the move marks the first time that a fully electric vehicle could be granted a licence.  
According to Tesla's Elon Musk, the battery packs on Model 3s should last for between 300,000 and 500,000 miles before they need replacing. The vehicle's other specifications include a 322 mile range, 15-minute charging time using a Tesla Supercharger, and the ability to go from 0-60 mph in 3.2 seconds – the latter of which we hope won't be widely used by New York cab drivers.
Other cities with Tesla taxi fleets include Amsterdam, where a fleet of 100 fully electric Tesla taxis has operated for more than three years, Madison, Wisconsin, and Columbus, Ohio.
THE BUILT ENVIRONMENT: 10,000 energy-efficient homes to be built in Mongolia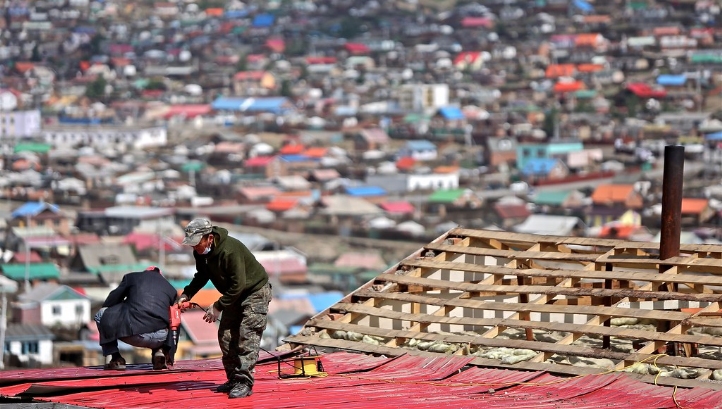 After news that the UK Government has failed to build any of its promised 200,000 low-carbon starter homes since 2015 emerged this week, one could be forgiven for feeling bleak about progress on housing which drives progress towards the Sustainable Development Goals (SDGs) agenda.
But a success story is emerging in Mongolia, where the Municipality of Ulaanbaatar City has signed a memorandum of understanding with the IFC and the Asian Development Bank (ADB) on a $570m housing scheme that will support the construction of 10,000 new properties. Each of the homes will be fitted with low-carbon heating systems and water and energy efficiency measures – notable investments, given that one-third of Mongolian residents are believed to be living in areas reliant on off-grid heating and suffering from poor water stewardship.
Of the 10,000 homes, 1,500 will be social housing, 5,500 will be sold under an affordable housing scheme and the remaining 3,000 will be sold at the market price.
"About 850,000 people live in Ulaanbaatar's larger areas and have poor access to urban services," the ADB's principal urban development specialist Arnaud Heckmann said.
"Our partnership with IFC will help us apply the EDGE [Excellence for Design and Greater Efficiencies] certification system and standard in designing and constructing green, comfortable, and affordable homes for citizens living in larger areas."
BUSINESS LEADERSHIP: Canon to showcase Gen Z's work to champion the SDGs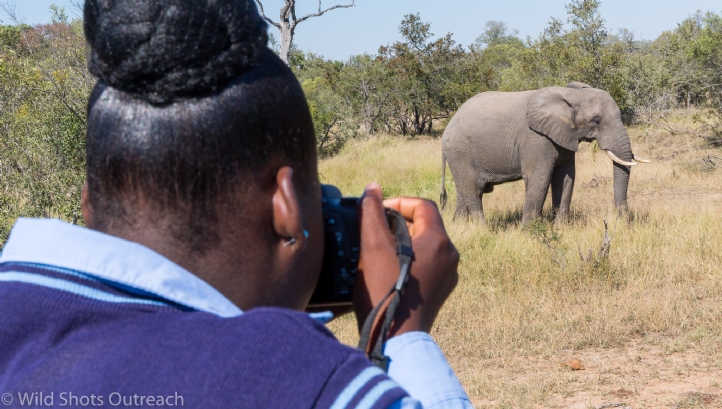 Building on its work to showcase the importance of the SDGs to young people through visual storytelling workshops, Canon EMEA this week confirmed that it will sponsor an award recognising young people who are leading the charge on social and environmental issues in their communities.
By sponsoring the Global Good Awards' Under 16s and Under 21s classes, the company is encouraging young people to use visual storytelling to document a project they are working on which is driving tangible progress towards one or more of the Global Goals. Canon EMEA has said it is looking for "champions" of all SDG-related causes, ranging from climate activism and water stewardship, to mental health, education and diversity and inclusion. Winners in each category will receive Canon cameras and certificates at a ceremony in London next June.
"Young people around the world are driving environmental and social action and it's crucial we support them in sharing their experiences," Canon EMEA's sustainability manager Emma Hope said.
"Using the universal language of images means their message can be understood by all, no matter how old they are or where they're from.  Our philosophy at Canon is Kyosei – living and working together for the common good – and we believe it's important to empower the next generation of visual storytellers to help make a positive change."
Sarah George
© Faversham House Ltd 2023 edie news articles may be copied or forwarded for individual use only. No other reproduction or distribution is permitted without prior written consent.