Recycled coins from e-waste and fully-electric HGVs: The sustainability success stories of the week
As part of our Mission Possible campaign, edie brings you this weekly round-up of five of the best sustainable business success stories of the week from across the globe.
---
Published every week, this series charts how businesses and sustainability professionals are working to achieve their 'Mission Possible' across the campaign's five key pillars – energy, resources, infrastructure, mobility and business leadership.
Russia's invasion of Ukraine has weighed heavy on hearts and minds this week, including in the environmental space, where it is appreciated that peace is necessary for sustainable development. Nonetheless, the clean energy transition is being approached with fresh eyes and renewed ambition.
And, all the while, leading businesses, cities, states and regions are turning environmental ambitions into action. Here, we round up five positive sustainability stories from this week.
ENERGY: Big steps forward for tidal, floating wind and green hydrogen in Wales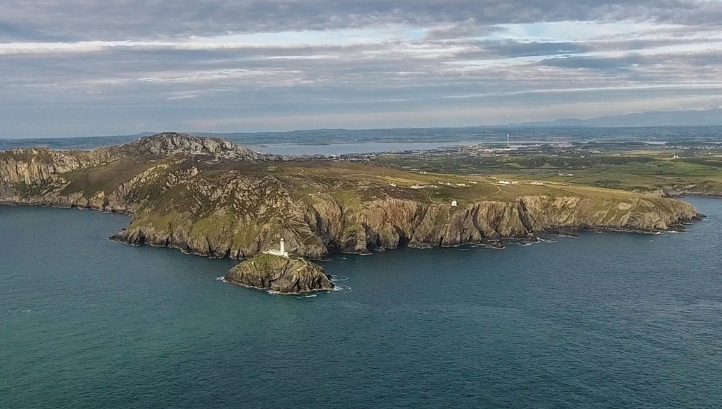 Image: The Crown Estate
While we are continuing to await UK Prime Minister Boris Johnson's overarching energy independence strategy, recent days have, nonetheless, come with some big announcements on clean energy projects.
Tuesday (22 March) saw The Crown Estate confirming a £1.2m investment package in a major tidal demonstration project off the coast of Anglesey, Wales. The funding will help the project to deliver its environmental monitoring and mitigation package, designed to help safeguard the marine environment within and nearby to the 35km2 demonstration zone.
The developer of the project, Mentor Mon, expects that the zone could play host to up to 240MW of new renewable energy generation. Planning consent has already been granted by the Welsh Government.
Then, on Thursday (24 March), proposals were unveiled for the development of a floating wind farm in the Celtic Sea, to serve a new green hydrogen production facility. Developers Source Energie and ERM Dolphyn are collaborating to develop the project.
If all goes to plan, the first phase of the project will come online in 2027 or 2028, about 30 nautical miles west of Milford Haven. The developers claim that it could be scaled to more than 2GW.
RESOURCES: Recycled metals from e-waste to be used to make British coins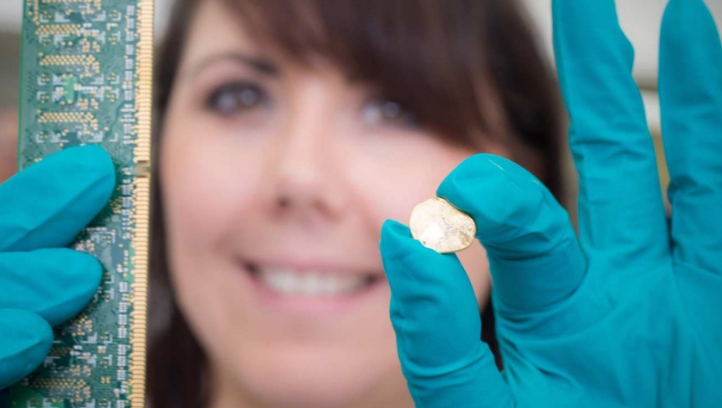 Image: Excir
E-waste is the world's fastest-growing domestic waste stream. While electronics and electricals contain some valuable components, like metals and battery minerals, it has not historically been easy to recycle them effectively. Behaviour change is also a major problem – many people hoard old electricals due to their sentimental value or over fears for data safety.
It was welcome news then, to see the UK's Royal Mint forging a partnership with Canadian recycling start-up Excir. Excir has developed a chemical recycling process that it claims can recover at least 99% of the gold from devices' circuit boards.
The Royal Mint will implement the technology at its site in Llantrisant, Wales, and seek to use the recycled gold in its coins. Initial trials of the technology resulted in gold with a purity of 999.9. The Royal Mint will also seek to scale the technology to recover copper, silver and palladium.
The Royal Mint's chief growth officer Sean Millard said the innovation "offers huge potential for The Royal Mint and the circular economy – helping to reuse our planet's precious resources and creating new skills in the UK".
MOBILITY: The Park launches a fully-electric HGV for wine deliveries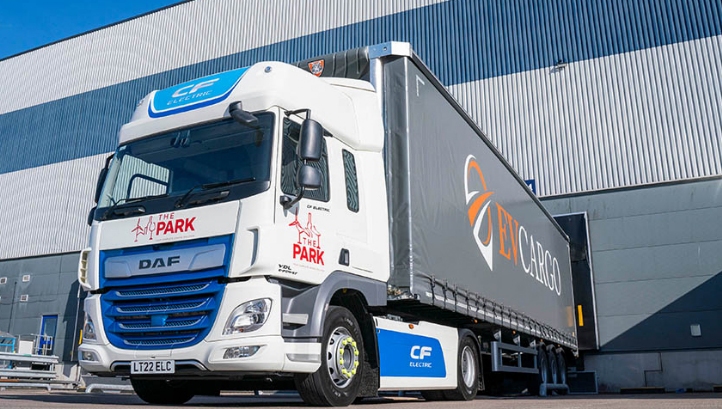 It's been a huge week for electric vehicle (EV) news. While the UK Government launched its much-anticipated Electric Vehicle Infrastructure Strategy, the private sector was also busy, with new announcements on charging points from BP and Sainsbury's, and on pure electric HGVs from Amazon.
Also launching a pure electric HGV was Europe's largest wine packaging company, The Park. The Bristol-based firm has launched a pure-electric EV from DAF, choosing the automaker's CF Electric model, which has a maximum range of 155 miles.
The Park is already certified as carbon neutral, but is seeking to cut emissions further and decrease its reliance on offsetting.
The Park's general manager Richard Lloyd said that the company "has a responsibility to ensure [it] plays a substantial role in finding eco-solutions". He added that he hopes the new truck, plus the wider environmental measures implemented by The Park, will "be a catalyst for change not just within the wine industry, but for all industries nationwide".
THE BUILT ENVIRONMENT: Real estate investor Patrizia launches £75m fundraise for ESG-linked projects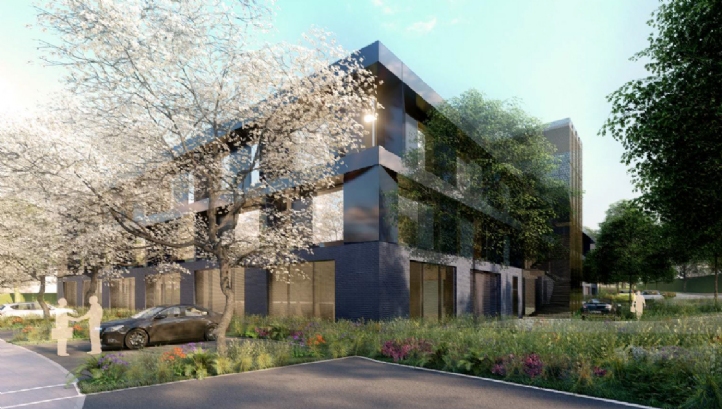 The need for more energy-efficient buildings has been in the headlines in recent weeks, with pressure mounting on governments to improve retrofitting schemes and make forthcoming building standards stricter amid the ongoing energy price crisis.
It was, therefore, timely to see real estate and infrastructure investment opportunity firm Patrizia launching a £75m fundraise for ESG-linked projects.
Some of the funding will be used to refurbish and extend office space used by the Surrey & Borders Partnership NHS Foundation Trust, at Mole Business Park (pictured). The works will see solar panels added to the roof, energy-efficient lighting fitted and high-performance glazing installed.
Other projects set to benefit from the funding include an extension to the solar farm at Buckinghamshire's Westcott Venture Park, to 35 acres, and the development of a new garden centre and high ropes adventure park at Thorp Arch Estate, Yorkshire. This latter site will be delivered using net-zero construction methods and is aiming for BREEAM 'Excellent' certification.
BUSINESS LEADERSHIP: Suntory partners with Severn Rivers Trust for water stewardship education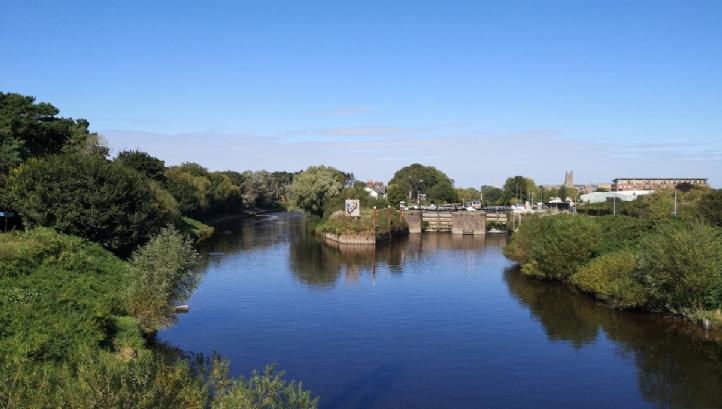 Tuesday (22 March) was World Water Day – an annual observance event that has been hosted by the UN since 1993. As always, several businesses marked the occasion by announcing new plans to improve water stewardship and reduce their water consumption.
Among them was Ribena and Lucozade owner, Suntory Beverage & Food GB&I. The business launched a new initiative, called 'Water Wisdom Days', in partnership with charitable trust the Severn Rivers Trust.
The initiative involves the delivery of twelve days of events for families, which are free to attend and will educate attendees about how woodlands, wildlife and water interact, while also providing hands-on activities for children. The first events will be in June.
Suntory Beverage & Food GB&I has used learnings from the environmental education schemes which its parent company has been running from its headquarters in Japan in developing the scheme.
The firm's director of external affairs and sustainability in Europe, Michelle Norman, said:  "At SBF GB&I, we follow a Japanese philosophy of "Mizu To Ikiru", which translates to "living with water". It is a recognition that not only is this precious natural resource vital to our business, but also for all living things, and we have a responsibility to protect it. Severn Rivers Trust is a perfect partner for helping us turn this commitment into action and help educate more people about the importance of water conservation." 
Sarah George
© Faversham House Ltd 2023 edie news articles may be copied or forwarded for individual use only. No other reproduction or distribution is permitted without prior written consent.