Sky Kids' climate show and record renewable energy investment: The sustainability success stories of the week
As part of our Mission Possible campaign, edie brings you this weekly round-up of five of the best sustainability success stories of the week from across the globe.
---
Published every week, this series charts how businesses and sustainability professionals are working to achieve their 'Mission Possible' across the campaign's five key pillars – energy, resources, infrastructure, mobility and business leadership.
As UK tabloid headlines filled with news concerning changes to international travel restrictions and medal wins at the Olympic Games in Tokyo, projects and initiatives which empower businesses to play their part in achieving a sustainable future, today, continued to launch and scale-up.
ENERGY: Global renewable energy investment reach record high in first half of 2021
From analyses produced by the International Energy Agency (IEA), we already knew that renewable energy investments weathered the economic fallout of the Covid-19 pandemic better than those in fossil fuels. The Agency also predicted a strong financial rebound for the clean energy sector.
This week, new research from BloombergNEF revealed that investment into clean energy projects and companies swelled to $174bn in the first half of 2021 – a record figure for the first half of a year. Record levels of public market financing ultimately offset a decline in renewable project investments.
Nonetheless, investment must continue to scale dramatically if the world is to deliver a transition to net-zero for energy and related sectors, according to BloombergNEF's head of analysis Albert Cheung.
Cheung said: "Renewable energy investment has withstood the effects of the global pandemic, in contrast to other sectors of the energy economy where we have seen unprecedented volatility.
"However, a 1.8% year-on-year increase is nothing to write home about. An immediate acceleration in funding is needed if we are to get on track for global net-zero."
RESOURCES: Wiltshire Farm Foods launches nationwide recycling scheme for ready meal trays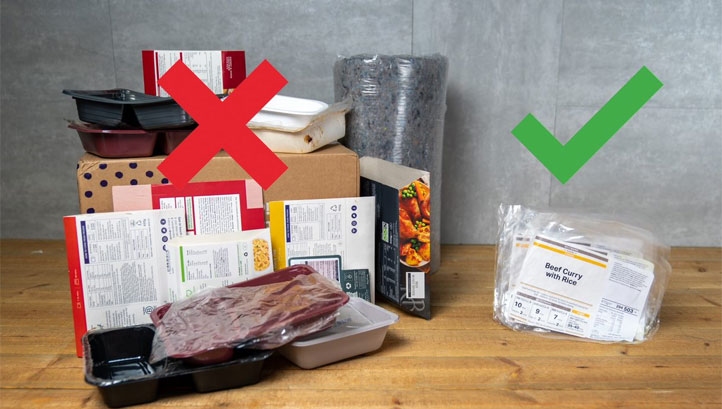 Some 79 million ready meals are consumed in the UK every week. While most major firms have phased out black plastic trays that cannot be detected by sensors in traditional recycling plants, not all local authorities offer recycling collections for the trays of other colours.
With this in mind, the nation's largest home ready meals delivery service, Wiltshire Farm Foods, has introduced a packaging collection service for all customers. Under the scheme, trays are collected and sent to a specialist recycling facility in Durham. The recycled materials are suitable for use in new trays. Wiltshire Farm Foods claims the remaining plastic that cannot be recycled – the clear film lids – account for just 3% of the packaging of a typical week's worth of ready meals. It is now working on a solution for this packaging component.
Wiltshire Farm Foods' parent company is apetito UK & North America. The firm's chief executive Paul Freeston said: "On the basis of an individual consuming one meal a day – which is what our typical customer would enjoy – after seven days that consumer will be left with a significant pile of plastic and cardboard. 
"When multiplied across the millions of people who are consuming ready meals, the associated waste issue is enormous.   There can be no justification for this."
MOBILITY: Solar boat completes voyage from Washington to Alaska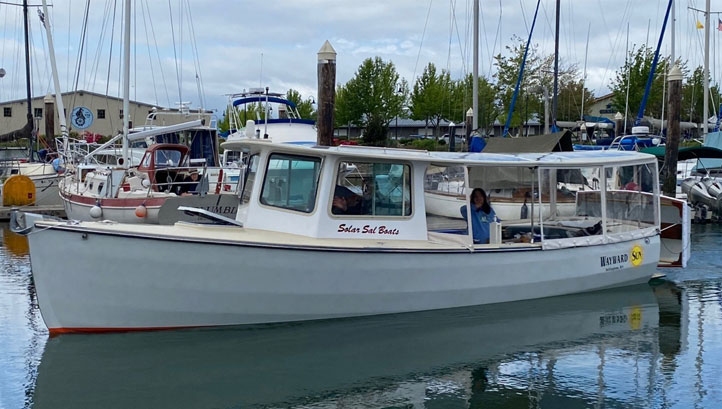 After 17 years of work, a US-based father and son team have completed what they believe to be the first voyage from Bellingham, Washington, to Juneau, Alaska, in a purely solar-powered boat – a 27-foot wooden vessel called 'Wayward Sun'.
The boat is propelled by a Torqeedo Cruise 4.0 and is equipped with six lithium batteries which are charged using a 1,700W solar array fitted to the boat's roof. During the course of the 45-day journey, there were only two full days in which David and Alex Borton were unable to move at all due to a lack of sun.
"Most electric boats on the market today are limited by their battery capacity, which means they have to return to shore power to charge," Alex Borton said. "Until recently, solar panels and batteries were just not capable of severing the tie to shore power, so it was only functional for extending range or for partial charging. But now, thanks to advances in solar cells and Torqeedo's efficient electric drives and high-capacity batteries, it's possible to produce a solar boat with reasonable speeds and accommodation that can continuously cruise without ever charging from the shore."
THE BUILT ENVIRONMENT: Ground broken at innovative Barcelona office block made entirely of wood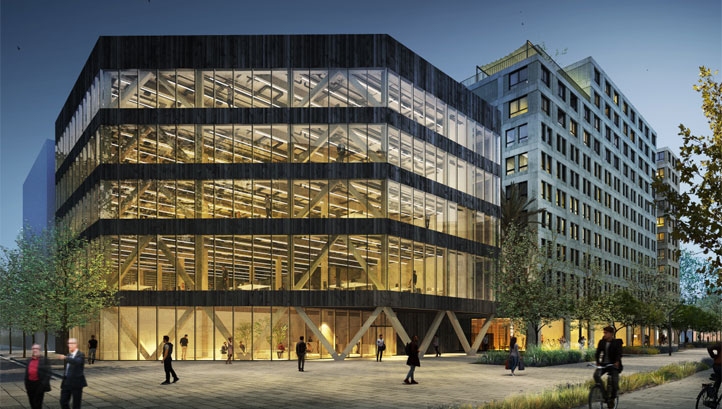 With the global net-zero transition underway, companies delivering buildings are facing increasing pressure to reduce the embodied carbon of projects. As few as six materials, including concrete and steel, account for 70% of the construction-related embodied carbon.
Innovative materials, including lower-carbon concrete, and innovative construction methods, including 3D printing and modular design, are being developed to help address this challenge. Also, wooden structures, combining material and design innovation, are growing in popularity. Real estate firms Hines and Henderson Park this week announced that construction has begun on T3 Diagonal Mar – an office block in Barcelona made entirely of wood.
The firms claim that the use of wood speeds up the construction process, meaning that emissions from transport and operations are minimised, as well as embodied carbon. The energy-efficient building will feature a terraced roof and gardens, as well as digital technologies designed to minimise energy and water use in operation while enhancing the wellbeing of those using the facility. The construction project is expected to be completed in 2022 and has already achieved WELL and LEED Gold certifications.
Hines' global head of ESG Peter Epping said: "The launch of one of Europe's first wooden office buildings is an encouraging step as we look to reduce both embodied carbon and carbon emissions for every asset we own, manage or develop. Aside from reducing embodied carbon, wooden buildings have further advantages over traditional builds and we are actively seeking to roll out this type of product across Europe in the coming years as we look to protect our planet and build sustainable communities."
BUSINESS LEADERSHIP: Sky launches new show to teach kids about climate issues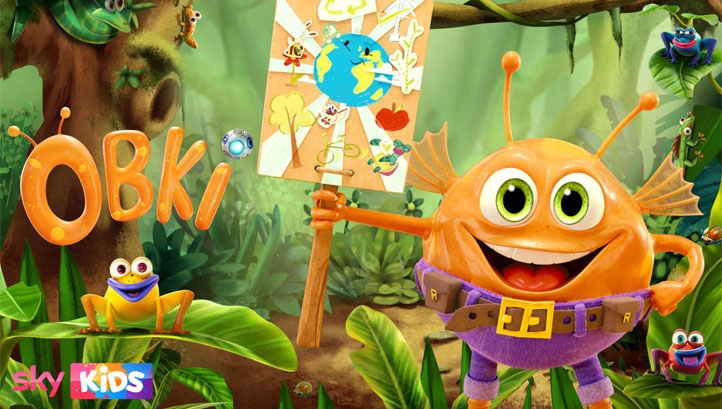 Sky has made several big sustainability-related announcements in recent years. After announcing plans to reach net-zero across the value chain by 2030, the broadcaster signed on as the Principal Media Partner for COP26 – the highest level of corporate sponsorship for the conference – and launched a daily news show dedicated to climate-related headlines and education.
Building on these moves, Sky Kids has confirmed plans to launch a new show designed to help children understand climate science and the positive actions and solutions that can be implemented to reduce emissions and build in resilience. Called Obki, the show will air this autumn, featuring a loveable alien on a journey to be a positive force for good on Earth. It is targeted at children aged five to nine.
Sky Kids' director of content Lucy Murphy said: "We're delighted to work with Obki Productions to bring this critical message to children. The next generation will inherit the world we leave behind – together we can educate and empower them to make positive choices that help to protect the future of our planet." 
Sarah George
© Faversham House Ltd 2023 edie news articles may be copied or forwarded for individual use only. No other reproduction or distribution is permitted without prior written consent.