Tesla's 'Cybertruck' and Timberland's London eco-store: The sustainability success stories of the week
As part of our Mission Possible campaign, edie brings you this weekly round-up of five of the best sustainability success stories of the week from across the globe.
---
Published every week, the new series charts how businesses and sustainability professionals are working to achieve their 'Mission Possible' across the campaign's five key pillars – energy, resources, infrastructure, mobility and business leadership.
From Tesla's unveiling of its futuristic 'Cybertruck' in the US, to the opening of Timberland's new nature-focused store in London, each of these projects and initiatives is empowering businesses to play their part in achieving a sustainable future, today.
ENERGY: Estée Lauder and McDonald's sign major virtual renewable PPAs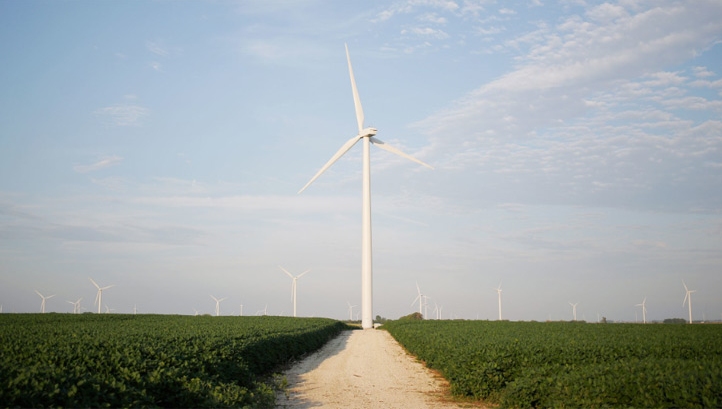 The global business community doubled the record for annual power purchase agreements (PPAs) in 2018 and this trend shows no sign of slowing down, with fast-food giant McDonald's and beauty group The Estée Lauder Companies (ELC) having both signed major new virtual PPA deals this month.
ELC's deal will see the firm procure more than half of the energy it consumes globally from the Ponderosa wind farm in Beaver County, Oklahoma, as it strives to meet its commitment to source 100% renewable electricity globally by the end of 2020. Since signing The Climate Group's RE100 commitment, ELC has transitioned to 100% renewable energy in the US and Canada.
As for McDonald's, the company has signed a 10-year VPPA with two Texas-based wind farms for the equivalent of the electricity consumed in its US restaurants annually. McDonald's is notably working towards 2C-aligned science-based emissions targets.
"ELC is committed to innovating to help achieve a low-carbon future," said ELC's senior vice president of global corporate citizenship and sustainability Nancy Mahon.
"We're so pleased to meet our 2020 RE100 commitment for North America early. Projects like the Ponderosa wind farm and others in our Net Zero portfolio are all significant achievements toward our commitments to address climate change."
Image: Luke Sharrett/Bloomberg
RESOURCES: Sainsbury's partners with Little Freddie to pilot baby food pouch recycling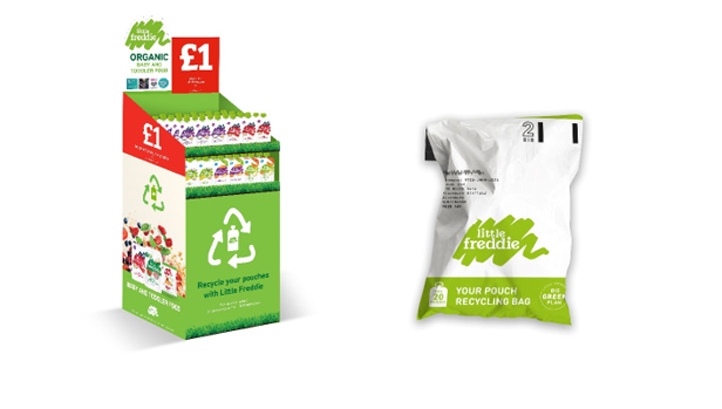 In response to a 1,200% uplift in consumer requests for its postal recycling service for baby food pouches since August, Baby Food brand Little Freddie has partnered with Sainsbury's to launch its first in-store recycling offering for the packaging.
As of January 2020, Sainsbury's will stock bags into which consumers can place used pouches of any baby food brand for free posting to Little Freddie's recycling partner Enval. Once they reach Enval, the pouches are cleaned and separated so their plastic and aluminium components can be recycled. The posting bags will retail for 99p and be sold at 131 Sainsbury's locations – 91 of which will have drop-off points for postage.
"It's so encouraging to see a challenger brand lead the way in sustainability and include a market-wide approach to tackling recycling issues that are so prevalent in the baby food industry in particular," Sainsbury's' baby feeding buyer James Heseltine said. "Including the recycling bags on-shelf is a great way to make consumers aware of the recycling scheme and how they are now available to purchase in-store or online."
MOBILITY: Tesla and Rivian debut fully electric trucks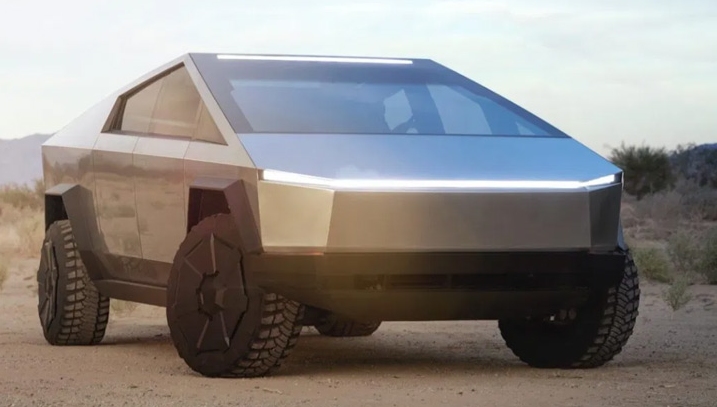 It's been a busy week in the electric vehicle (EV) space, with General Motors confirming plans to bring its first electric truck to market in 2021, Ford unveiling its first all-electric SUV – the Mustang Mach E – and both Tesla and Rivian giving fans a first glimpse at their newest offerings.
Tesla's latest creation, the Cybertruck, is compatible with 250 kW fast chargers and purports to have a range of more than 400 miles. While its technical specifications and starting price point of $49,000 have received praise across the automotive sector, its futuristic and geometric design has proven controversial – and Tesla is yet to deliver on its promise for 'shatterproof' windows.
Rival firm Rivian's latest offering, the R1T pickup truck, is due to go into production in late 2020. It boasts a 320-mile range on a full charge, even when driven over uneven terrain, and has been designed to tow weights of up to 4,980kg. Nonetheless, Rivian has been unable to push the starting price below $70,000.
Our team is on a long distance journey through South America with the R1T. See how the adventure is going here: https://t.co/LmdH9rAswQ pic.twitter.com/ezbZ8MX23o

— Rivian (@Rivian) November 15, 2019
THE BUILT ENVIRONMENT: Timberland opens flagship 'purpose-led' store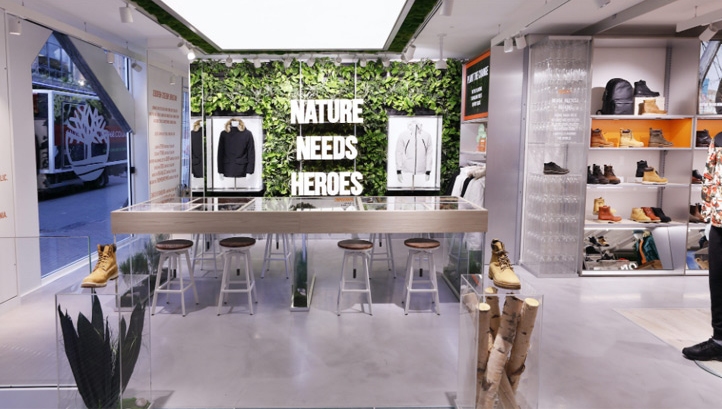 In a time when consumers are increasingly demanding that retailers offer purpose beyond their products, eco-activism concept stores are being piloted by the likes of Stella McCartney, Patagonia and The Body Shop.
VF-Corporation-owned Timberland this week joined that cohort of businesses, opening a new store on London's Carnaby Street that is fitted with a 'living' green wall; upcycled furniture; bio-resin mannequins and energy-efficient digital screens showcasing the brand's 'Nature Needs Heroes' campaign. Beyond its physical features, the store also contains a design-your-own space where shoppers can customise products to increase their emotional durability and a community table where visitors can learn about the behavioural changes they can make to improve their local communities and natural spaces.
"Carnaby Street is an iconic retail experience in London, and the perfect location for Timberland to reveal our new purpose-led retail store," Timberland's vice president of global marketing Argu Secilmis said.
"This is where nature and fashion come together to create something fresh and bold in the marketplace. We are excited to engage with our community, immerse them in our brand experience, and build a movement together toward a greener future."
BUSINESS LEADERSHIP: Vogue publisher vows to phase-out plastics and align with Paris Agreement
When you think of fashion, glossy magazines and glitzy media events are likely some of the first things that spring to mind. Within this space, Vogue and Glamour are two of the biggest players. Their publisher, Conde Nast, clocks up 84 million print sales and more than 390 million digital views every month.
With this in mind, Conde Nast's signing of both the UNFCC's Fashion Industry Charter for Climate Action and the Ellen MacArthur Foundation's New Plastics Economy Commitment – as covered by edie on Thursday (21 November) – will have significant implications for the entire fashion sector. The publisher is the first media company to sign up to both initiatives, which commit it to develop a Paris-Agreement-aligned emissions framework and phasing out single-use plastics. To maximise the impact of these moves, Conde Nast has additionally vowed to transform its "fashion influence", working with industry partners to promote clothing resale and reuse as well as innovative materials and technologies which minimise the environmental impacts of fashion.
"We have a responsibility to use the power of [our] brands to help raise awareness, define terms of change and point to solutions to ensure our audiences and our industry are informed and engaged in taking climate action," Condé Nast's chief executive Roger Lynch said.
"We also have a responsibility to operate our business in the most sustainable way possible. We are committed to measuring and reporting on our progress as we strive to be better global citizens."
Sarah George
© Faversham House Ltd 2023 edie news articles may be copied or forwarded for individual use only. No other reproduction or distribution is permitted without prior written consent.