UK to unblock grid delays for renewables as athletes call out fashion greenwash: The sustainability success stories of the week
As part of our Mission Possible campaign, edie brings you this weekly round-up of five of the best sustainable business success stories of the week. In this week's edition, athletes calling out fast fashion's climate impact, and much more.
---
Published every week, this series charts how businesses and sustainability professionals are working to achieve their 'Mission Possible' across the campaign's five key pillars – energy, resources, infrastructure, mobility and business leadership.
Across the UK and across the world, leading businesses, cities, states and regions are turning environmental ambitions into action. Here, we round up five positive sustainability stories from this week.
ENERGY: UK poised to unblock grid delays for clean energy transition
Energy developers in the UK have, time and again, spoken out about extensive delays with grid connections after they have navigated lengthy and complicated planning processes.
As part of the Government's work to solve the issue as it works to end unabated fossil fuel electricity generaion by 2035, it commissioned a new whitepaper from Electricity Networks Commissioner Nick Winser.
The whitepaper was published on Friday (4 August) and Ministers immediately signalled their support for several of the key recommendations from Winser. These include mapping the UK's energy systems and planning future scenarios in a more joined-up manner; ensuring that developers pay incentives to communities impacted by construction; and planning to train thousands more engineers and technicians to deliver the energy transition.
RESOURCES: Back Market launches new UK-based tech trade-in service
Refurbishing devices is a great way to prevent e-waste, and is a process that is becoming more popular. Used smartphone sales increased by 20% each year in Europe between 2016 and 2020. Even steeper growth figures are expected for the 2020s so far as shoppers seek cheaper options amid the rising cost of living.
One business offering refurbished smartphones, Back Market, has this week launched a new trade-in service in the UK. The service connects those with used devices directly to accredited refurbishers, who make offers for the devices based on cosmetic condition and functionality.
The service covers tablets and MacBooks as well as smartphones. Back Market claims the process can take as little as two minutes and that customers could make back hundreds or even thousands of pounds.
Back Market's UK general manager Katy Medlock said: "If somebody wants to live more sustainably, needs to get rid of some unused tech or just needs some cash, either way it is a great opportunity for anyone to do something good by simply giving their unused tech devices a second chance at life."
MOBILITY: World's first green methanol voyage sets sail  
Shipping is currently responsible for around 3% of global CO2e emissions, but researchers for the European Parliament believe this proportion could rise to 17.5% by mid-century without a step-change in approach.
A mix of technologies will likely be needed to decarbonise hard-to-abate vessels, including alternative fuels. As July came to a close, the world's first successful bunkering of a vessel powered by green methanol was confirmed by fuel and fertilizer giant OCI Global.
OCI fuelled an AP Moller-Maersk ship with green methanol at a terminal in Busan, Korea. The methanol should deliver a 65% reduction in lifecycle greenhouse emissions compared with traditional fossil-based shipping fuels.
This ship is now on the way to Europe for its naming ceremony, which will take place in Copenhagen next month.
AP Moller-Maersk is aiming to become a net-zero business by 2040 and is investing heavily in synthetic methanol and green hydrogen innovations.
THE BUILT ENVIRONMENT: Two new decarbonisation frameworks unveiled for UK's public sector
Hull City Council and Great Ormond Street Hospital are set to undertake major new retrofit programmes to improve their energy efficiency, driving down bills and emissions.
The organisations have enlisted national framework provider Pagabo to develop decarbonisation frameworks for their estates, which, in time, will be expanded to cover other public sector entities.
These frameworks streamline the process for choosing contractors and suppliers, and communicating with them as the projects go on. Across both projects, the frameworks cover works totalling £1.6bn. Tender processes are set to begin in January 2024.
SUSTAINABILITY LEADERSHIP: Athletes pile climate pressure on Lululemon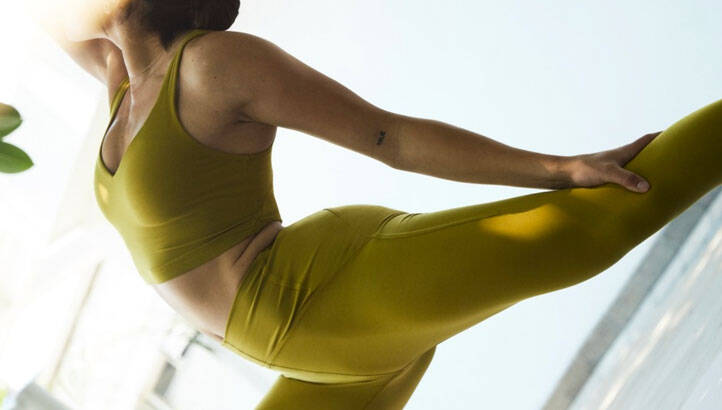 The fashion industry accounts for at least 8% of annual global emissions, making it a bigger emitter than aviation. Emissions are set to grow if the sector continues to speed up production cycles and use materials made from fossil fuels.
This week, more than 100 professional athletes wrote to Lululemon's chief executive Calbin McDonald asking the sportswear brand to strengthen its climate commitments and be more transparent about its progress. The letter was convened by EcoAthletes.
The letter points out that Lululemon recorded a 60% year-on-year increase in Scope 3 emissions. It urges the company to work towards an entirely renewably powered supply chain by 2030.
It states: "The future of all our sports depends upon a safe, healthy environment, from the mountains to the sea. But this is threatened by the growing impacts of climate change, which are driven by emissions-intensive companies like Lululemon.
"Lululemon is a leader in creating products that help us to perform at our best. We are calling on lululemon to play forward and become the leader on climate action that our sports and communities need."
© Faversham House Ltd 2023 edie news articles may be copied or forwarded for individual use only. No other reproduction or distribution is permitted without prior written consent.