Automated EVs and SC Johnson's sports stadium plastic: The sustainability success stories of the week
As part of our Mission Possible campaign, edie brings you this weekly round-up of five of the best sustainability success stories of the week from across the globe.
---
Published every week, the new series charts how businesses and sustainability professionals are working to achieve their 'Mission Possible' across the campaign's five key pillars – energy, resources, infrastructure, mobility and business leadership.
From a 'smart' clean energy hub in Orkney, to an initiative closing the loop on plastic waste at US sports stadiums, each of these projects and initiatives is empowering businesses to play their part in achieving a sustainable future, today.
ENERGY: Green light for Orkney's innovative smart energy hub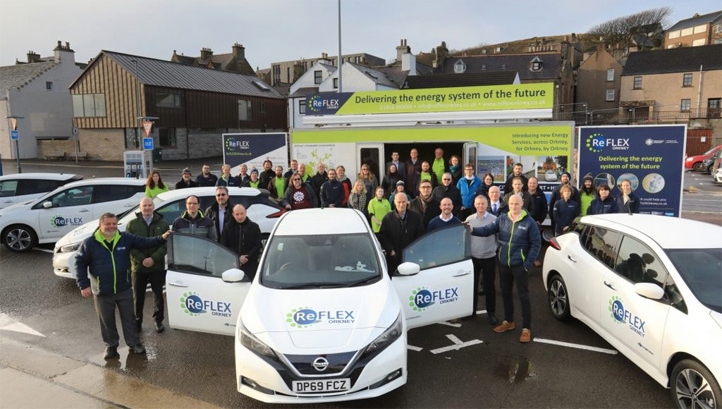 Last April, the UK Government launched four smart energy systems demonstrator projects across the UK, in a bid to help towns and cities become "hubs" to spur the low-carbon transition across the electricity, heat, cooling and transport sectors.
This week saw one of these projects – a Virtual Energy System (VES) in Orkney – move past the feasibility stage to demonstration, after permission was granted by UK Research and Innovation (UKRI). The project is creating infrastructure which links electricity, transport and heat networks into one system. Crucially, the system uses digital smart technologies to balance the grid, providing lower-cost and lower-carbon energy to users.
UKRI's decision means that the project's operators can launch a local electricity tariff within the latter half of 2020, after setting up a new local clean energy company. The firm will cater to domestic and commercial customers that either already have battery storage, electric vehicle (EV) charging points or onsite renewable generation, or are looking to install such technologies.
"ReFLEX Orkney is a world first and recognises the key role Orkney has played in UK energy over the last half a century from oil and gas through to wave and tidal energy," project managing director Gareth Davies said.
"Once demonstrated and proven in Orkney, it is expected that the model can then be replicated in other areas across the UK and internationally – helping to create more flexible and renewable-friendly energy systems."
RESOURCES: SC Johnson to make plastic packaging from sports stadium waste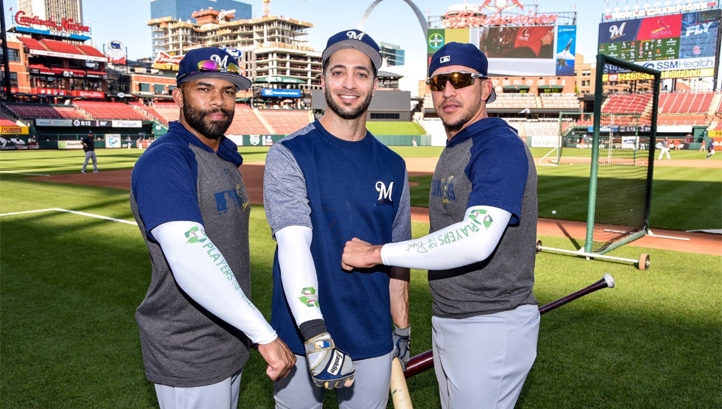 After the excitement of the Superbowl last week, sports fans across the US are now looking forward to the start of the 2020 baseball season.
It is timely, then, that American consumer goods giant SC Johnson has partnered with the Milwaukee Brewers to create a closed-loop for plastic cups used by fans at baseball games. Under the partnership, the Brewers have installed new cup collection points and signage at their Miller Park home, to prevent contamination and maximise collection rates. Collected cups will then be used to manufacture bottles for SC Johnson's Scrubbing Bubbles lines.
Each year, more than one million plastic cups are used by fans at US baseball stadiums – of which less than 13% are estimated to be recycled. SC Johnson and the Brewers are, therefore, urging other teams and businesses across the sports sector to follow suit.
SC Johnson is notably a Global Partner of the Ellen MacArthur Foundation, under the non-profit's New Plastics Economy initiative. In a recent interview with edie, chairman Fisk Johnson said that consumer awareness of plastic pollution would soon spur shoppers to select products housed in recycled packaging – even if they were more expensive or less aesthetically pleasing than virgin plastic alternatives.
The Brewers, meanwhile, have recently removed plastic straws from their stadium as part of their #StrikeOutWaste campaign. Founded by player Brent Suter last year, the initiative has also seen water refill points installed at the stadium and profits from merchandise, including reusable water bottles, donated to Milwaukee's Urban Ecology Centre.
MOBILITY: Electric Nissan completes 230-mile automated journey
In a story that could've come straight out of a James Bond movie, a British-based research project into the latest autonomous vehicle technologies has this week completed what's been described as the UK's longest and most complex autonomous vehicle journey, using a fully electric Nissan Leaf.
The 230-mile journey saw the vehicle drive from Cranfield, Bedfordshire, to Sunderland, navigating country lanes, junctions, roundabouts and motorways en route. Technologies deployed to ensure the safety of the journey included GPS, radar, LIDAR and cameras with machine learning capabilities.
As well as Nissan, the project, called HumanDrive, received support from the UK Government; Highways England; Hitachi; Horiba Mira; SBD Automotive; Atkins; Aimsun; the University of Leeds; Cranfield University and the Connected Places Catapult.
"Safely completing the longest autonomous drive in Britain is an incredible achievement for Nissan and the HumanDrive consortium, and a huge step towards the rollout of driverless cars on UK streets," Business Minister Nadhim Zahawi said.
"This project is a shining example of how the automotive industry, working with government, can drive forward technology to benefit people's mobility – while helping to slash carbon emissions."
THE BUILT ENVIRONMENT: Eden Project eyes new facilities in Eastbourne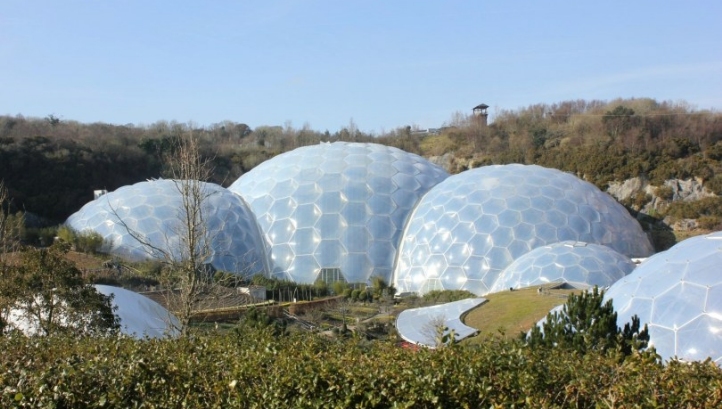 Cornwall's Eden Project is recognised across the UK and beyond as a beacon of inspiration around topics such as clean energy, sustainable buildings, biodiversity, and habitat restoration and conservation.
Keen to spread this influence further, the Project has entered into talks with Eastbourne Borough Council and the South Downs National Park Authority, in order to explore the creation of a new environmental facility. The talks will last for one year and will also involve input from businesses, charities, community groups and individuals across East Sussex, as well as East Sussex County Council.
Details on what form the new project will take are scarce at present, but the local authorities are keen to see it used to promote and conserve the natural beauty of the area's downland, grazing marshes and cliffs. Biomes, like those in Cornwall, could be on the horizon.
"We have been inspired by the people we have met in Eastbourne and their desire to encourage a new vision of the future to take hold in this beautiful part of the world," Eden Project co-founder Sir Tim Smit said.
Those interested in hearing more about Eden Project's community sustainability work are encouraged to listen to this episode of edie's Sustainable Business Covered Podcast, which includes an interview with executive director Peter Stewart.
BUSINESS LEADERSHIP: Pan-industry behaviour change scheme clocks up three million green actions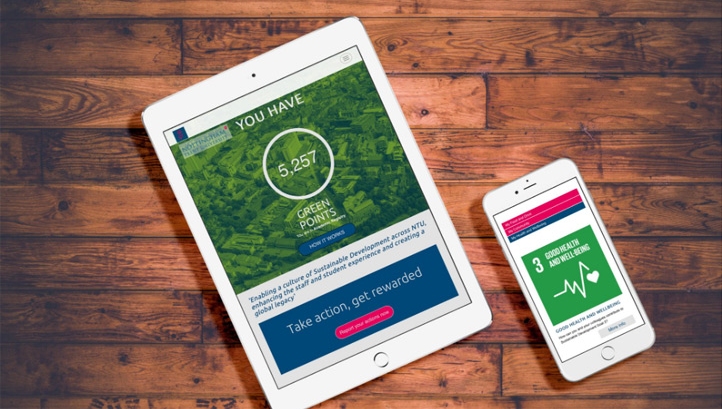 Regular edie readers will be aware of Jump – the behaviour change platform that encourages staff at universities, businesses and other public and private sector organisations to take actions that reduce their carbon footprint and resource consumption at work. Organisations signed up to Jump include Manchester University NHS Foundation Trust, Barclays, the Royal Bank of Scotland and the Scottish Courts & Tribunal Service.
Collectively, staff at participating organisations recorded more than three million positive actions during 2019, Jump has revealed. Actions documented include walking or cycling to work, using reusable coffee cups or water bottles, switching off appliances when not in use and reducing food waste. Jump claims that the three million actions collectively mitigated 765 tonnes of CO" emissions and saved 145,000 kWh of energy.
"It's fantastic that our workforce has already achieved so many positive actions," Manchester University NHS Foundation Trust's head of environmental sustainability Claire Igoe said. "The Green Rewards programme is the perfect opportunity to empower our staff to make a positive difference, and I'm delighted we've been shortlisted in the edie Sustainability Leaders Awards." 
Sarah George
© Faversham House Ltd 2023 edie news articles may be copied or forwarded for individual use only. No other reproduction or distribution is permitted without prior written consent.