Available on demand: edie's SDG webinar featuring Hilton, Thai Union and Asia Pulp & Paper
Sustainability professionals seeking insight and advice on aligning business strategies with the Sustainable Development Goals (SDGs) can now watch an hour-long webinar featuring experts from Thai Union, Hilton and Asia Pulp & Paper on demand.
---
This webinar, brought to you in association with Centrica Business Solutions, showcases specific examples of how businesses have aligned ambitions and launched new projects tailored towards achieving some or all of the SDGs.
Aired on Wednesday 8 May at 2pm (GMT), the webinar incorporates real-life case studies, practical advice and expert guidance to reveal what energy and sustainability professionals can do to align new or existing strategies with the UN Sustainable Development Goals (SDGs). 
— WATCH THE WEBINAR ON DEMAND —
CHAIR:
MATT MACE
Content Editor, edie.net
Matt Mace is the content editor for edie.net, covering the latest reports, news and features for sustainability, energy and resource efficiency professionals.
Speakers:
 
SYLVIA LOW
Director corporate responsibility, Hilton 
Sylvia is responsible for driving the strategy, development and activation of Hilton's global Corporate Responsibility strategy – Travel with Purpose – at the Europe, Middle East and Africa level.
Travel with Purpose is Hilton's corporate responsibility strategy to redefine and advance sustainable travel globally. It capitalizes on Hilton's global scale to catalyse local economic growth; promote human rights; invest in people and local communities, and preserve our planet by reducing our impact on natural resources. By 2030, Hilton plans to double its social impact investment and cut its environmental footprint by half.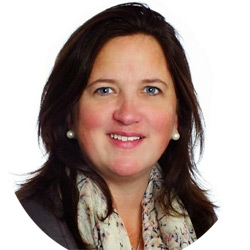 DR LIZ WILKS
Director of sustainability and stakeholder engagement Europe Asia Pulp and Paper:
Dr Liz Wilks has a depth of knowledge in paper, packaging, supply chain management, and sustainability, with more than twenty years of industry experience. Her previous role was with Antalis International as global CSR director. Joining Asia Pulp and Paper (APP) in 2010, Liz's current role involves communications with stakeholders, media, and customers on APP's operations including the continued development of the business' zero deforestation commitments. With an MA in strategic marketing, Liz was awarded a PhD in international packaging standards in 2012, in which she reviewed the benefits of self-regulation and developed a model for compliance to complement this due diligence process as well as implementation within the industry and her company.
Her involvement in industry movements has now extended to the Global Food Safety Initiative (GFSI) for all standard setting, involvement in PEFC (international forestry scheme), European timber regulations, The European Commissions PEF among others.  Liz is also a visiting Professor across Europe in CSR and International Management/ Sourcing.
 
DR DARIAN MCBAIN
Global director of sustainability Thai Union
Darian is currently the Global Director of Corporate Affairs & Sustainability for the Thai Union group of companies, owners of seafood brands such as John West, Chicken of the Sea and King Oscar and supplier to retailers and food service globally.
Darian has spent her career working with business, government and non-government organisations on measuring and managing the environmental and social impacts and risks of business activities and contributing to a more sustainable society.
ANDREW DONALD
Distributed Energy Sales Manager, Centrica Business Solutions
Andrew has a wealth of experience across a variety of sectors which has given him a unique and invaluable insight into the way different businesses operate and their particular pressures, drivers and goals. The industries Andrew has worked in include energy, telecommunications, IT, manufacturing, and the sporting and financial sectors.  He has also worked with complex, committee based public sector organisations. Andrew utilises this breadth of knowledge and experience to assess the specific energy needs of our customers and specialises in working with UK businesses and other large energy users to help them reduce their energy costs, improve security and consistency of supply, lower carbon emissions and open new revenue streams.
ANDREA BARETT
Director of Responsible Business, Centrica Business Solutions
Andrea Barrett is Director of Responsible Business at Centrica. She leads the delivery of Centrica's global Responsible Business programme – Ambition 2030. 15 global goals that aim to accelerate the positive impact Centrica has in society and on the environment, and contribute to a more sustainable world. 
Andrea is a responsible business and shared-value partnerships specialist, with 15 years' experience working with global companies and charities to deliver social impact initiatives. She is passionate about the concept of 'business with purpose', and the opportunity to achieve a positive social impact, alongside strong results for business.  
She started her career at the British Red Cross leading multi-million pound, shared-value corporate-partnerships with Tesco and Land Rover, before moving onto Tesco to lead their flagship corporate responsibility programmes. She joined Centrica in 2013 and has held a variety positions in the company focused on delivering the organisation's corporate responsibility agenda – most recently supporting the strategic development and introduction of Centrica's Responsible Business Ambitions.

edie staff
© Faversham House Ltd 2023 edie news articles may be copied or forwarded for individual use only. No other reproduction or distribution is permitted without prior written consent.